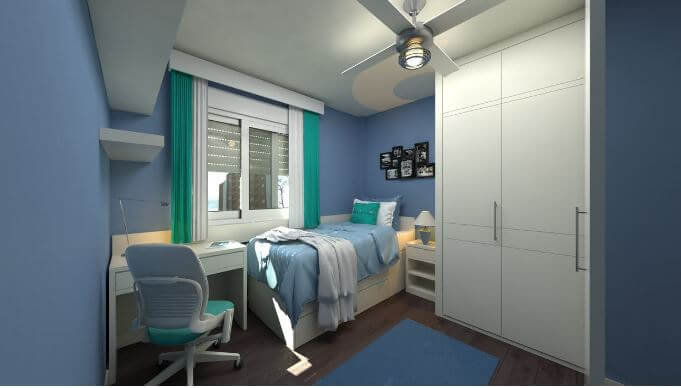 Image Source: Pexels
If you have been to most dorm rooms, you know how cramped they can be. If your dorm room is small, storage is the key to making it look organized and spacious. 
It can be challenging, but if you can find creative ways to store your belongings. Your small dorm room can look much bigger and aesthetically pleasing. 
The following are some storage ideas to make your dorm room organized and spacious: 
Rent A Storage Unit
Sometimes, your dorm room does not have enough space to house what you own. If that is the case, it would be best to get external storage space. It would be best if you considered renting a storage unit to store the rest of your possessions that will not fit in your dorm room. 
If you are going to college in Los Angeles, drive around the city and find a storage unit you like. There is no shortage of storage rentals in Los Angeles. 
You will have a lot more storage space that is much easier to organize than a dorm room with a storage unit. Remember to carefully read the contract to fully understand the terms. 
Multi-Use Furniture
You will often find desks, chairs, dressers, and tables in a small college dorm room. If you have to own furniture in a dorm room, it should be as space-efficient as possible. Multi-use furniture is a great idea to make your dorm room more organized and spacious. 
Storage ottomans are a perfect example of multi-use furniture. You can use the furniture for sitting as well as storage. They will help you become more organized to reduce the clutter in your dorm room. 
They will also add to the space in your dorm room as they have no armrest or back support, meaning they can be placed under a desk or bed when not in use. 
Use Vertical Spaces
There are many decor ideas that can help you make the most of a small space. A great idea is to take advantage of any vertical space in your dorm room. Vertical spaces are often left bare because there are enough horizontal spaces in a room. 
However, vertical spaces will make excellent space maximizers for a small dorm room. You can have wall shoe racks or door towel racks in your dorm room. If there is any space to hang clothes or accessories on the walls, you should utilize it. 
Utilize Under The Bed Space
There is often a lot of space under a bed, and in a small dorm room, that space is valuable. You should utilize that space, especially for storage purposes. It would be best to loft your bed or use bed risers to create more space under your bed. 
For storage purposes, place the bed where you can easily access the space underneath it. You can then build drawers under the bed or storage cubes fitted with fabric or plastic bins. You can use the space to store clothes, accessories, shoes, dishes, books, essential cleaning supplies, or anything that will fit. 
Layers
Concerning horizontal spaces in your dorm room, you should think in terms of layers. If you have a flat space where you can store items, you should always consider how many layers above and below are possible. 
The key is to increase storage surface area by adding layers. Shelves are the best example of horizontal storage spaces. Add as many shelves as possible for storage purposes in your dorm room. 
Ensure that the shelves can handle the load you place on them, or you risk them falling and destroying other items. 
The key to a spacious and organized dorm room is storage. The above ideas should help you maximize the space in your dorm room and be more organized. If you can use layers, utilize vertical space, use space under the bed, get multi-use furniture and rent a storage unit, your dorm room storage needs will be addressed.