Are you planning to get a rug for your kid's room?  Then why not they be exciting and full of fun. Here are some rugs that your children are going to fall in love with…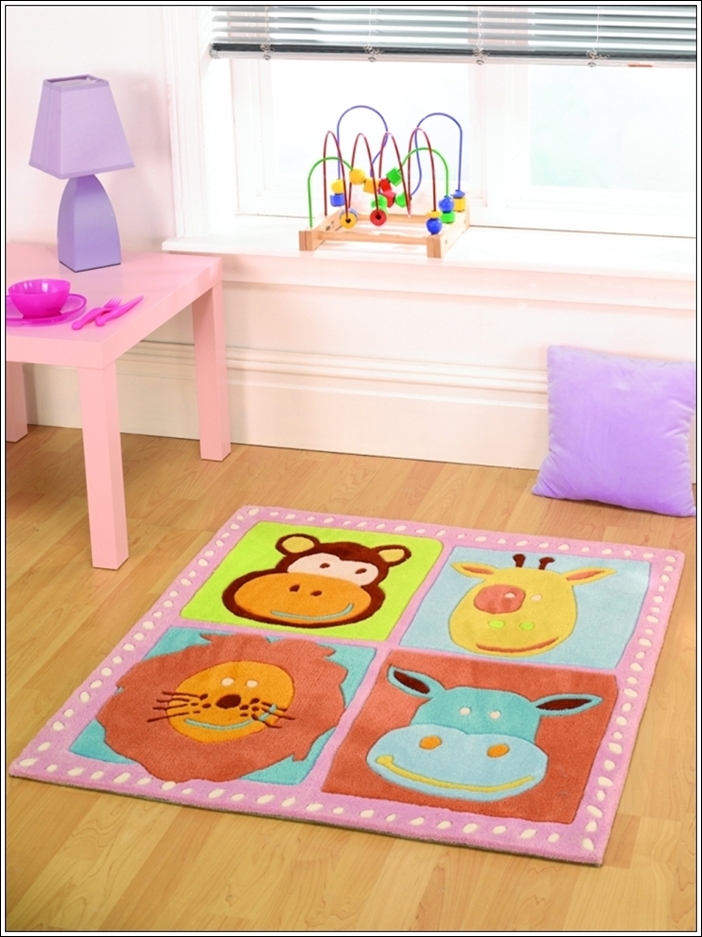 Via: Mail Order Rugs
1. Mail Order Rugs
This rug is going to be loved by boys and girl equally. This rug is named as 'Kiddy Zoo'. It has cute animal faces of monkey, cow ,giraffe and lion as if it is a photo frame of kids' friends animals. The price of this cute rug is £31.99.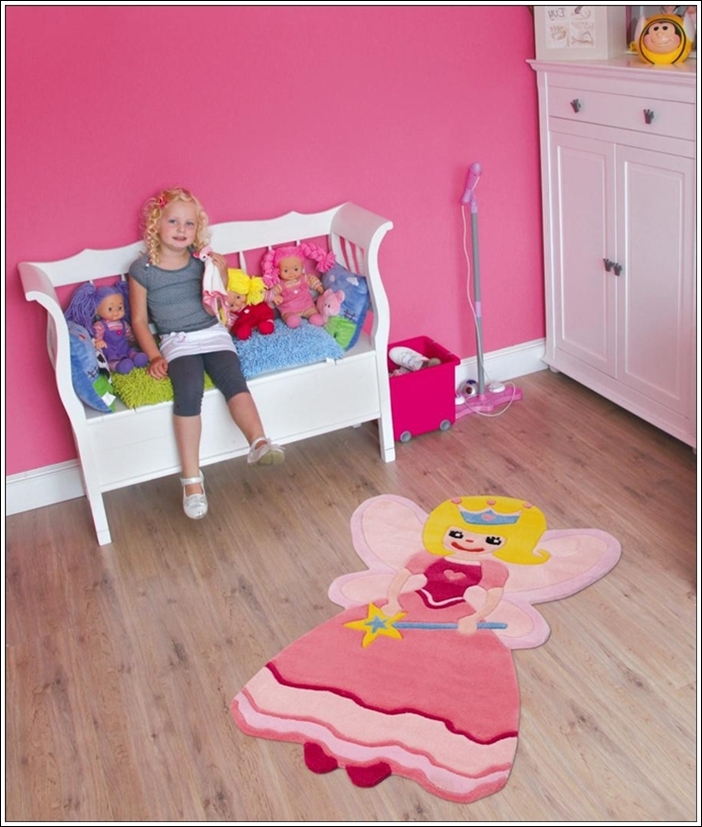 Via: Arte Espina
2. Arte Espina
Girls always dream of fairies landing in their room and doing magic with their magic wand. This dream can come true by this charming rug shaped like a fairy in pink dress with wings and a wand. So turn your princess's room magical with this fairy rug.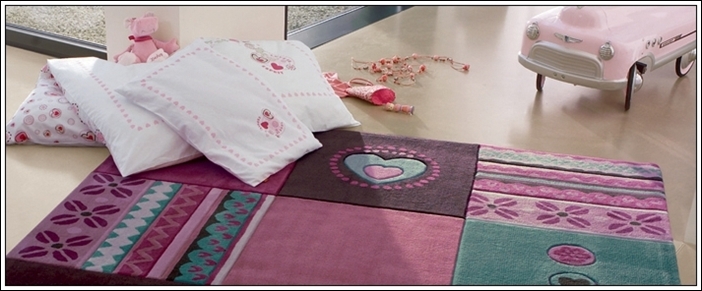 Via: Esprit Home
3. ESPIRIT Home
This is a contemporary style rug with colours so gorgeously contrasting with each other. The colours highlighted in this rug are plum purple, tea pink, sea green and brown; all mixed and matched in a block design having hearts and floral patterns. It is available in 3 different sizes and the price ranges from $149 to $399.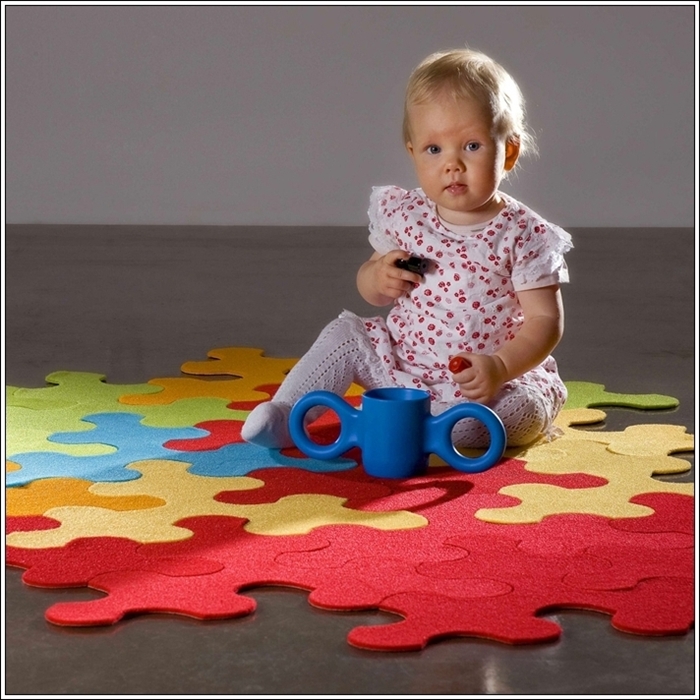 Via: Etsy
4. Etsy
Little babies will find it irresistible. This rug which is in the form of a jigsaw puzzle with every lively colour your child can ever wish for. This rug will be perfect for your kid's room décor or as a play mat in your kid's playroom or nursery. The price of this jazzy rug is $99.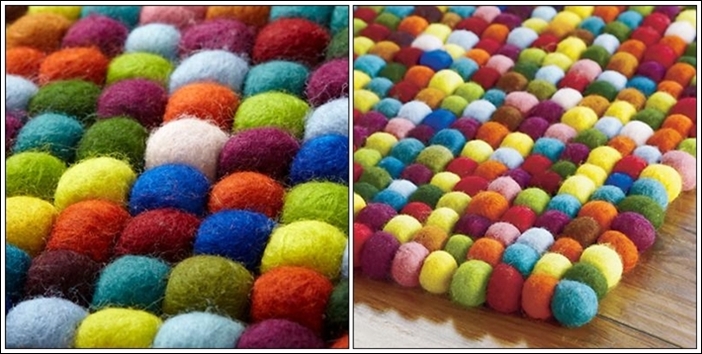 Via: Land of Nod
5. The Land of Nod
This is a cuddly rug with numerous soft fluffy balls giving the look of hundreds of colorific gum balls sewn up together. This rug is totally hand crafted with care packed in it for your kids to lay on. This rug is named as Dot Matrix Rug and its price is $369.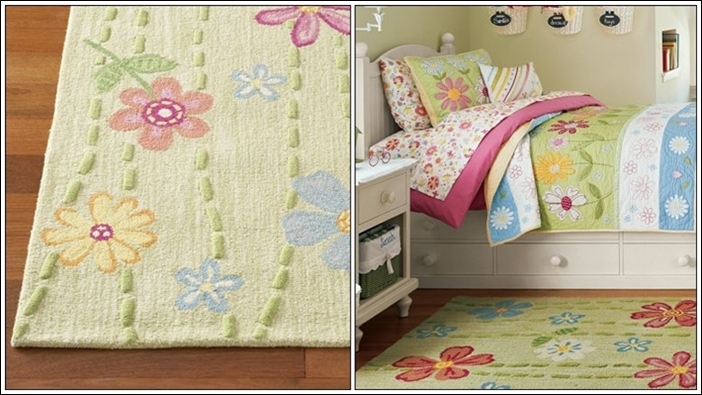 Via: Pottery Barn Kids
6. Pottery Barn Kids
This is a beautiful pastel shaded rug with embossed floral pattern on it. The flowers of different colours are contrasting well with pastel green background. This rug is made of wool and is totally handmade. The price of this rug according to the size is from $141.9 to $658.9.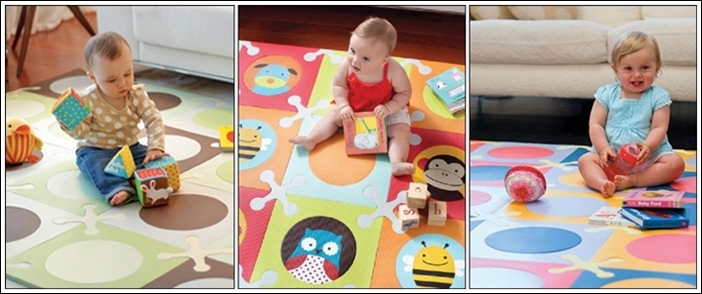 Via: Skip Hop
7. SKIP HOP
This is a beautiful rug named as 'Play Spot' and can be placed anywhere for your kids. It can be placed in your kid's room or any other area. Where ever you place it , this rug is going to compliment your home interior. It is available in 5 different colours and out of these one is with animal faces of zoo print. The prices of these rugs are from $60 to $65.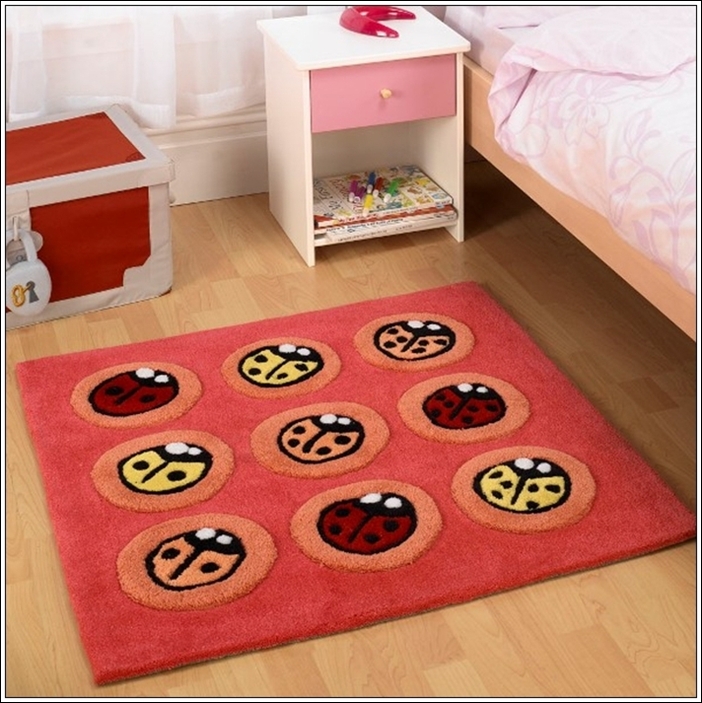 Via: Land of Rugs
8. LAND OF RUGS
This is a beautiful rug of bright salmon colour with lady bird pattern on it. The circular pattern of the lady birds of red, yellow and coral colour is looking stunning on salmon shaded base. The price of this rug is from £32.95.