Whenever we think of a spa the first thing that comes to mind is luxury, relaxation and coziness. You can bring the comfort of a spa to your home by designing a bathroom inspired by a spa. The main elements in a spa like bathroom are the use of wood, soothing tones and dramatic lighting. So have a look at some ideas here…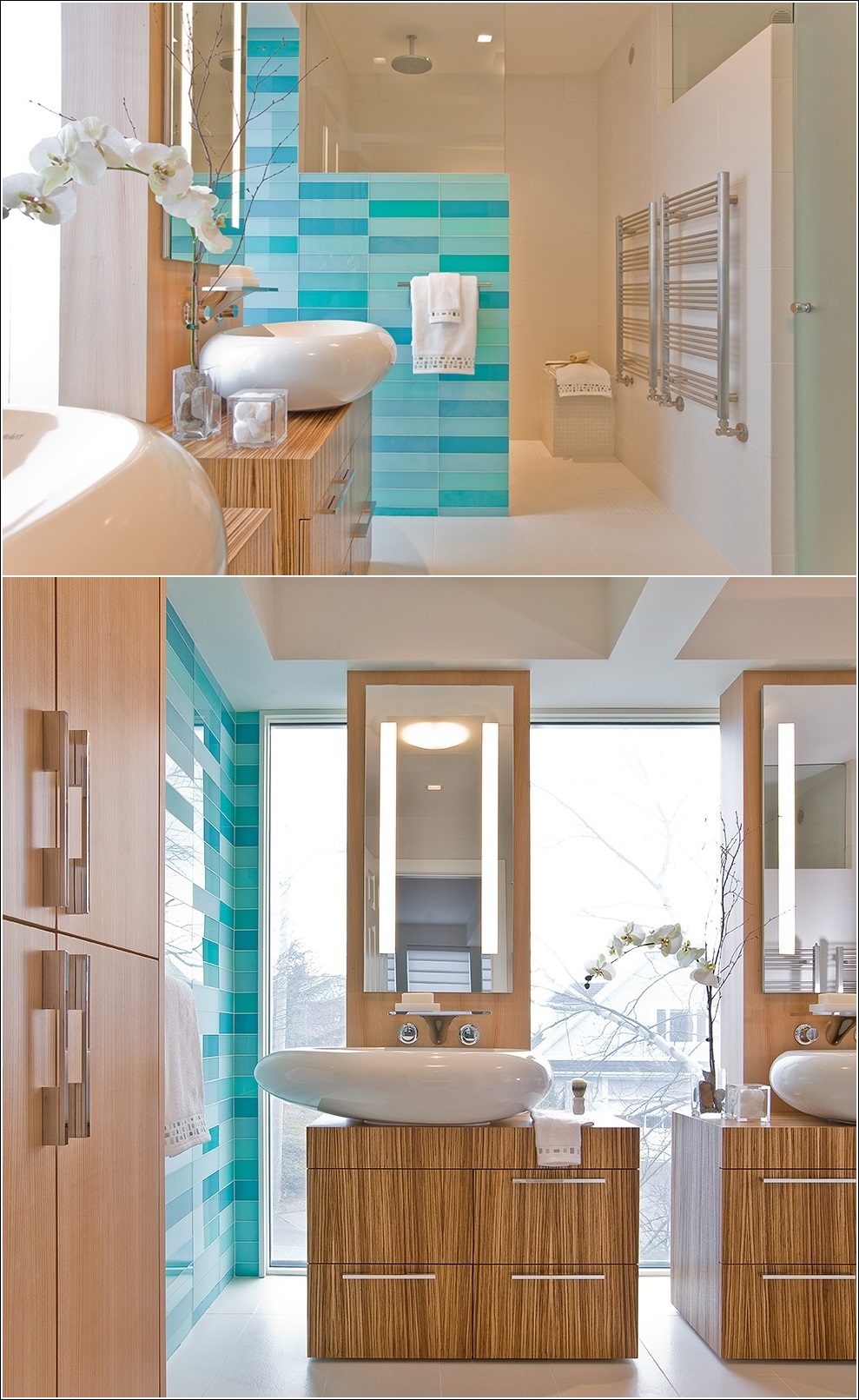 This bathroom has a combination of turquoise , wood and white making it look perfectly calming. Moreover the sinks are perched over wooden vanities.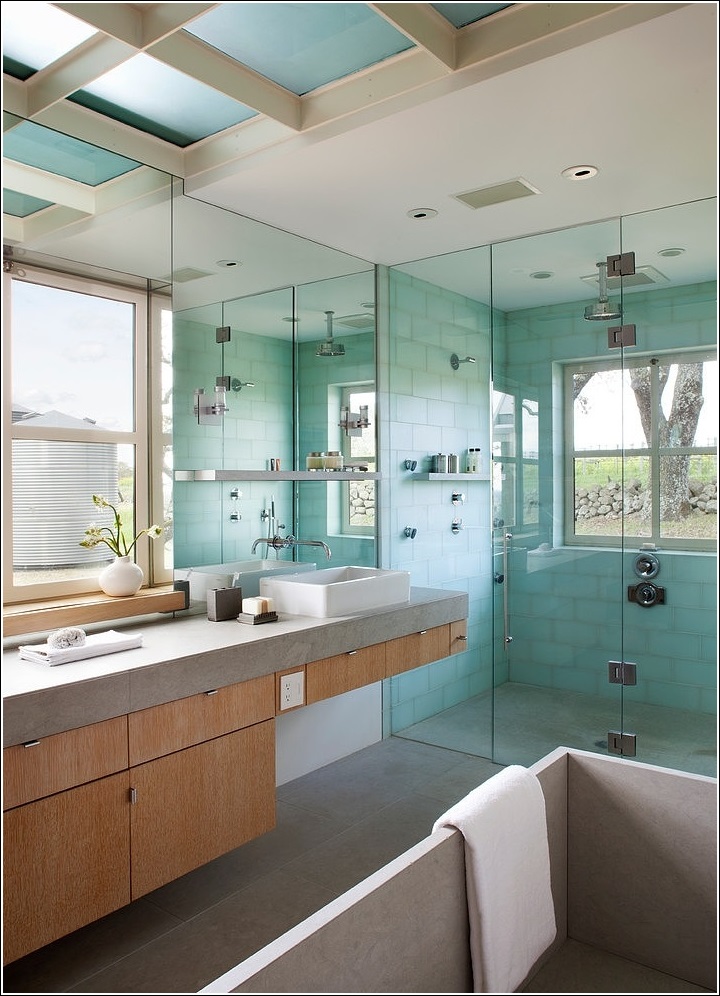 This bathroom is designed in wooden, grey and green hues. The shower cubicle and the ceiling are having oceanic green colour while the vanity is wooden. To add further spice the vanity top and bathtub are grey.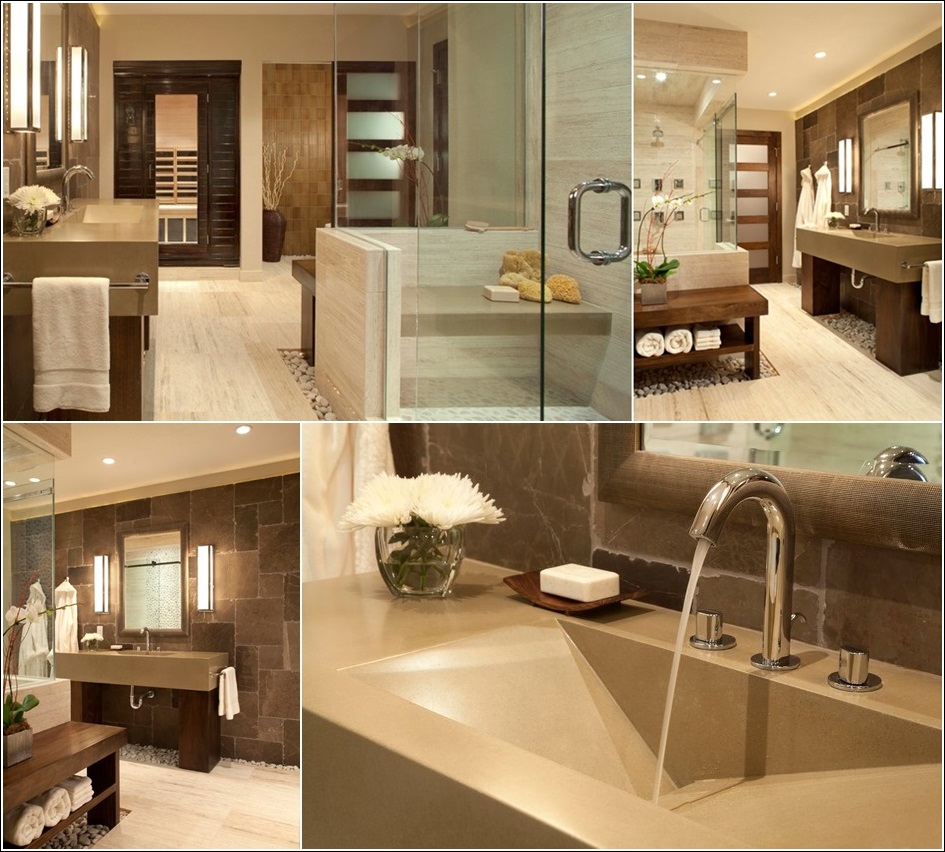 This bathroom is designed in warm brown and beige tones. Attention is given to each and every detail thus having a lot of storage space for toiletries and towels.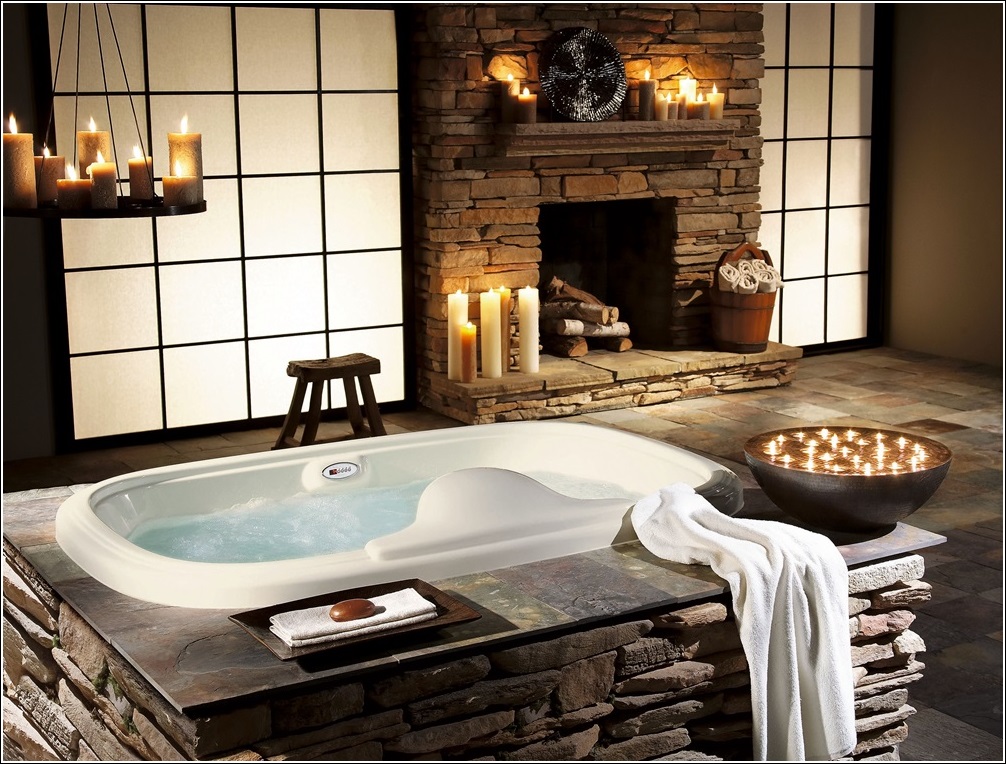 This bathroom is having a very luxurious design with a contemporary bathtub and use of stone slabs in place of tiles. To add further beauty the lighting is done with a lot of candles.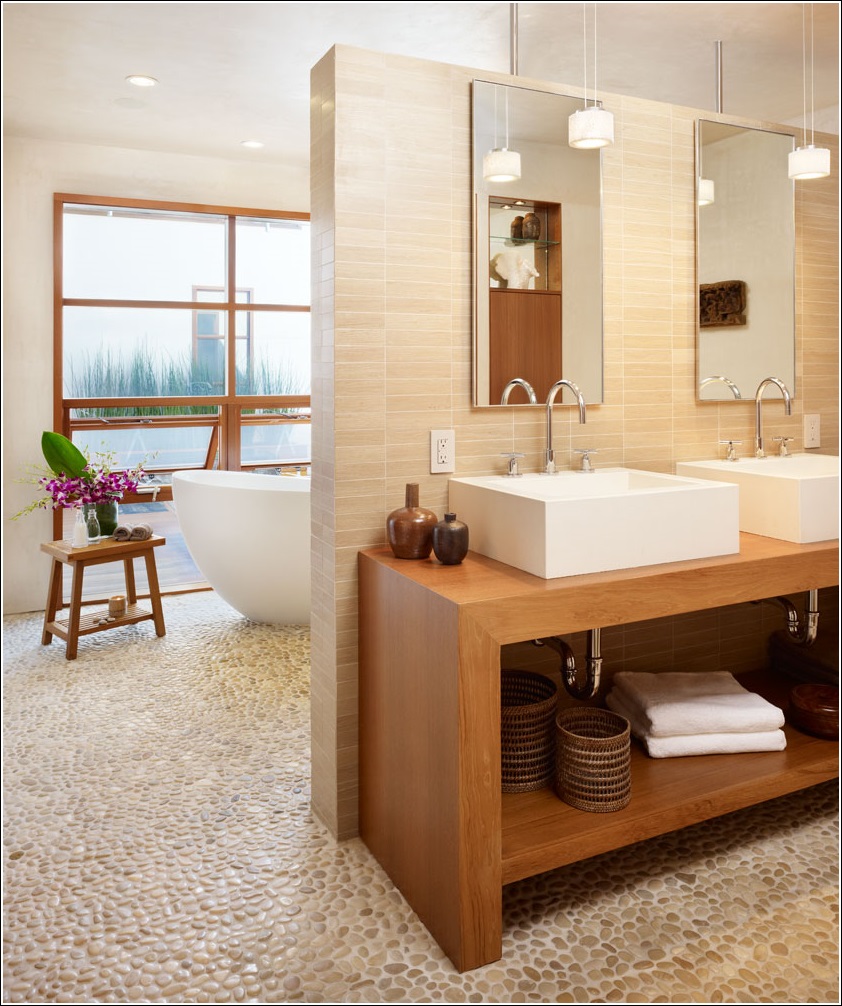 This bathroom is having a sense of tranquility. The floor is pebbled and the wooden vanity is having square white sinks. Some flowers on a stool near the bathtub are adding a fresh touch to it.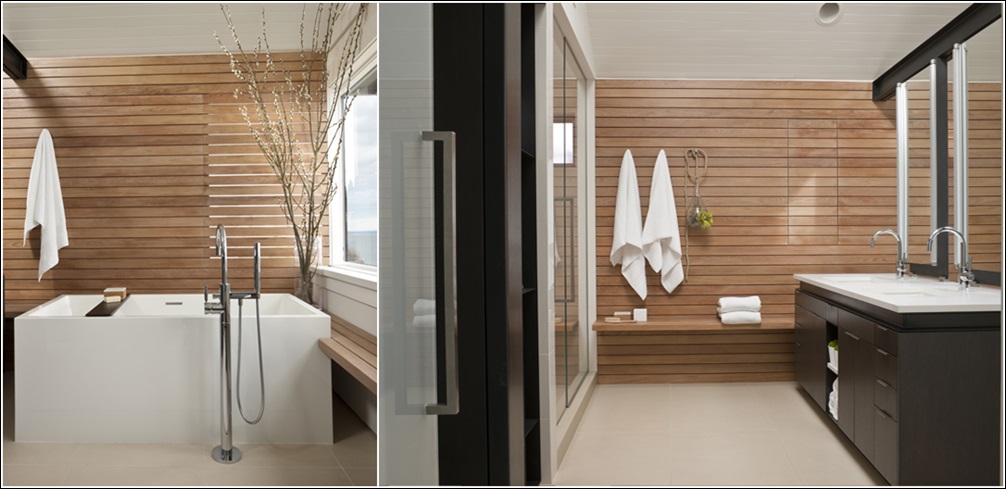 This bathroom is having wooden panelled walls with a white square bathtub having an ornamental tree at one side making it closer to nature.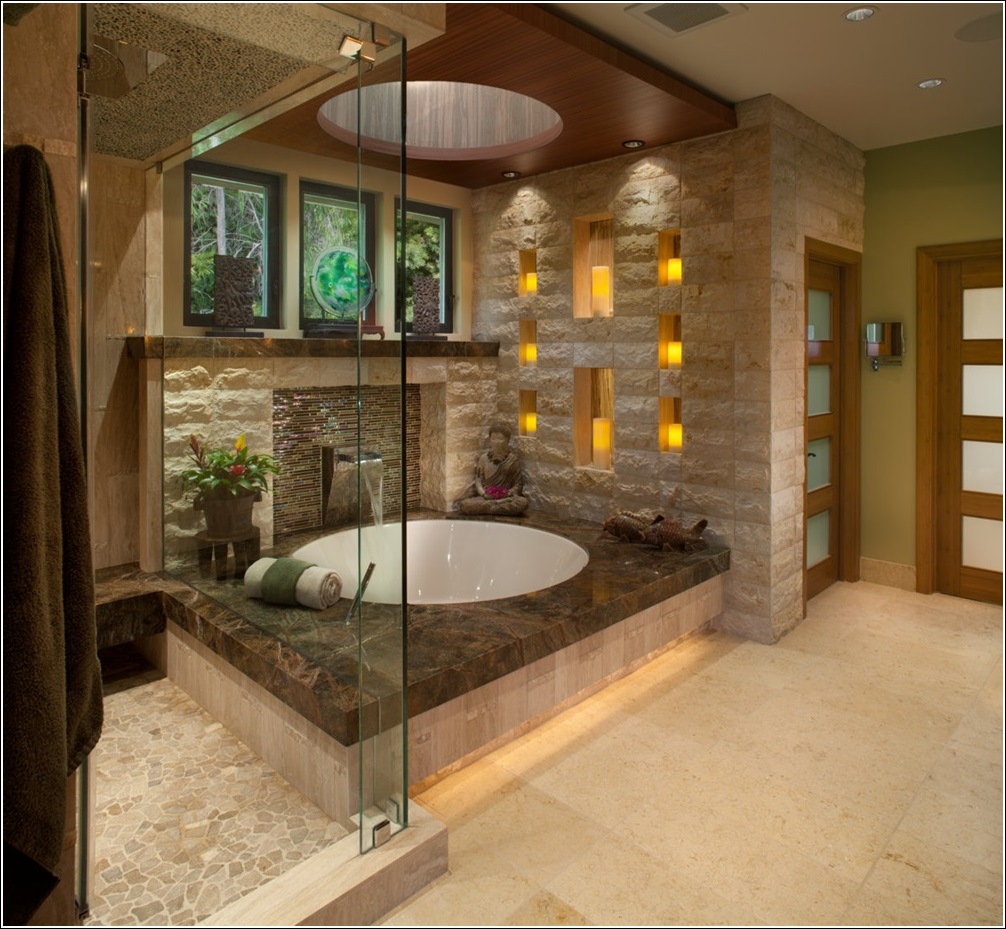 This one is yet another dramatical bathroom that is having a skylight along with windows giving views of greenery. The use of lighting is also awesome.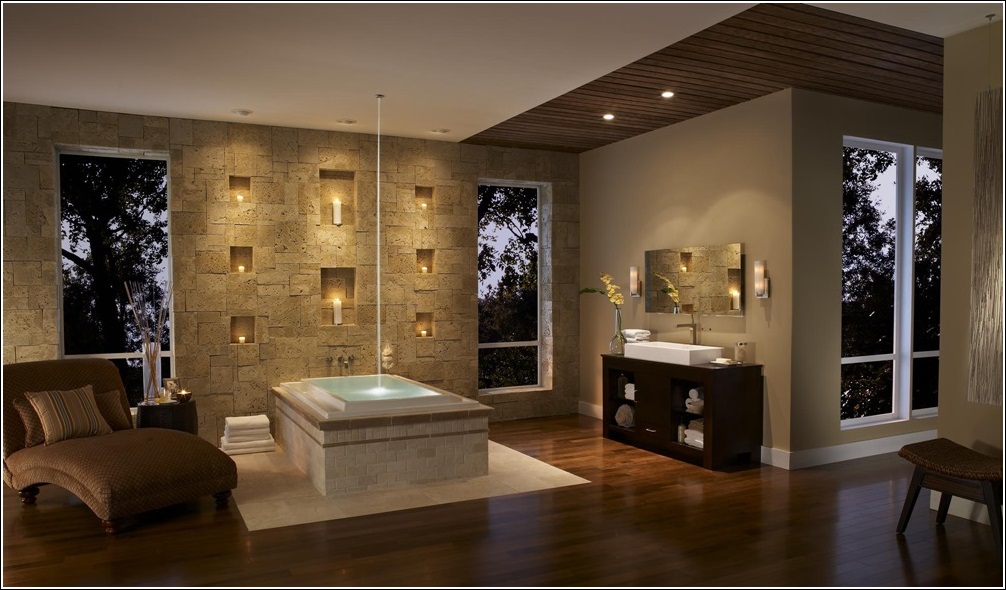 This bathroom is having a thin stream of water coming out from the ceiling and falling into the bathtub. With this the overall brown tones are just sublime.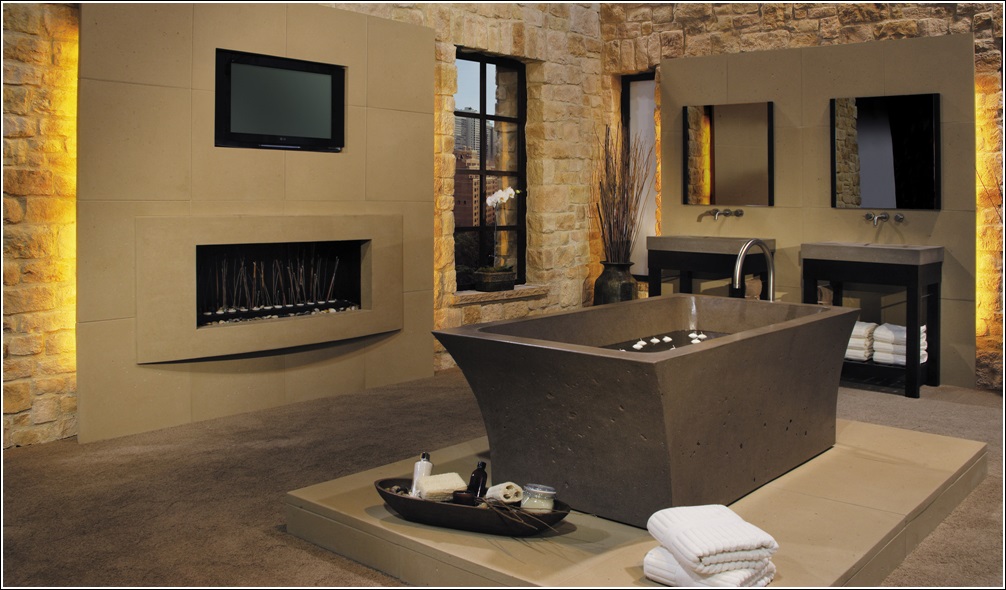 This cozy bathroom is having a greyish bathtub in the centre and is equipped with an LCD screen. With this the brick walls and the hidden lighting are simply amazing.