If you are planning to treat your bare windows then one solution would be some shades. Out of many options one elegant and neat looking is Roman shades that have elegant folding at their hem. They look chic and add a quick style to your interior at the same time covering your windows. So have a look at these and select one design for your house…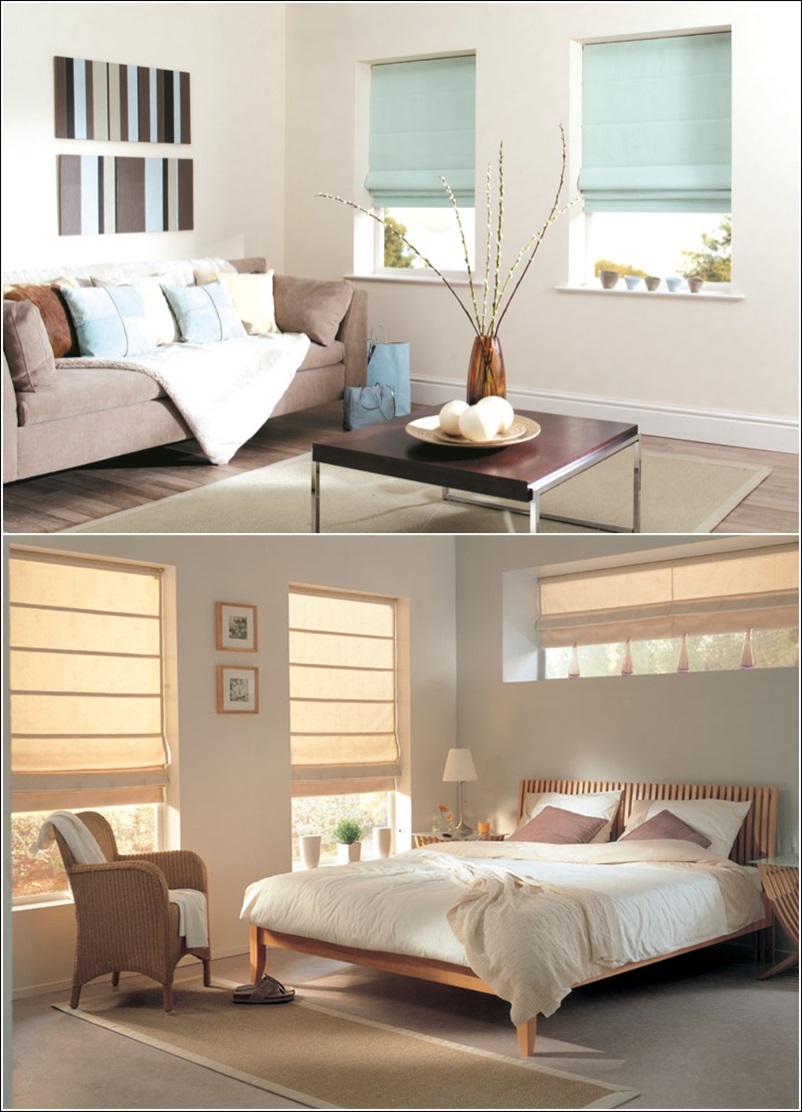 The first shades are in a beautiful duck egg blue colour that will look cool especially in summers. The second ones are in beige tone that partially block light thus making your room brightened during day time.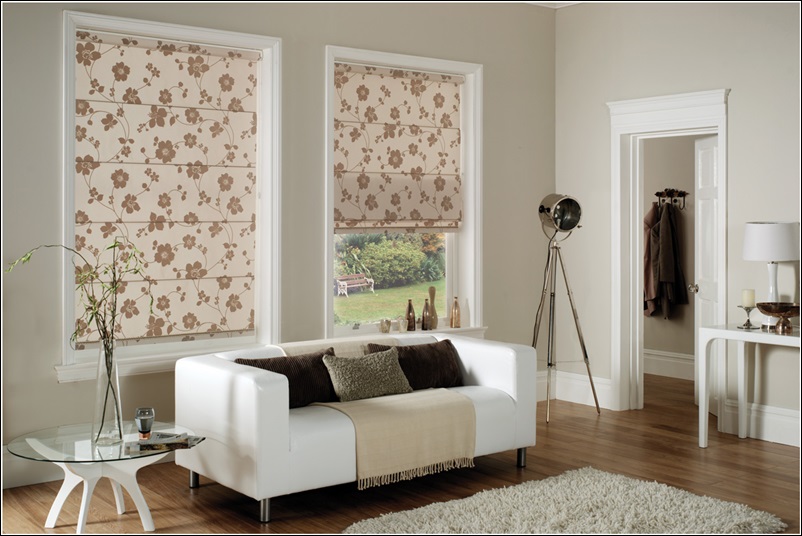 These are yet more sublime Roman drapes that are having flowers in darker shade of beige over lighter base. These shades will look beautiful in a place that is decorated with simple furniture as they will add a quick sophisticated glamour.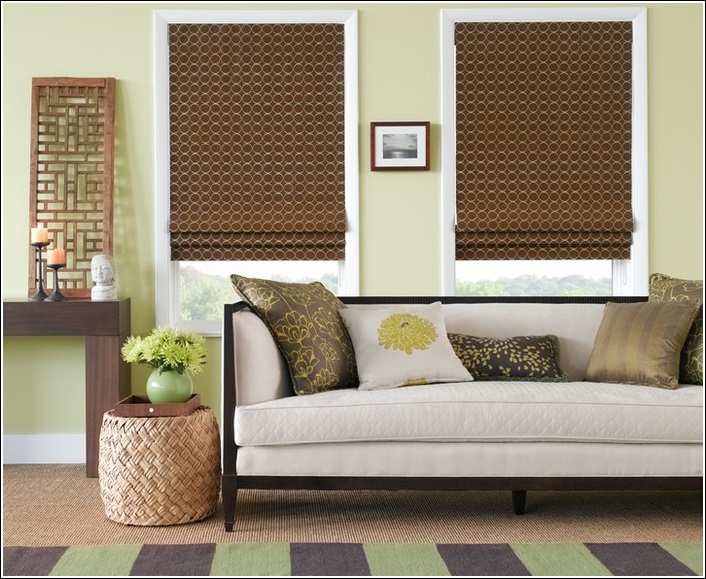 These shades are in chocolate brown colour with white circles over them. Mix and match these dark toned curtains with your interior and see how they will add a sudden life to the look of your area.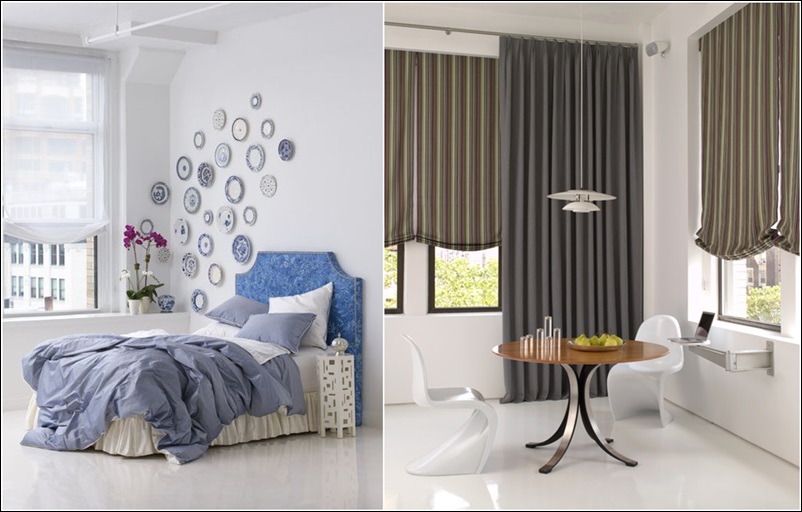 Both of these shades are named as Relaxed Roman Shades as they are having a loose folding of fabric along the hem. The first ones are in sheer white fabric adding tranquility to this bedroom and the second ones are in brown stripes adding a luxurious look to this tiny dining nook.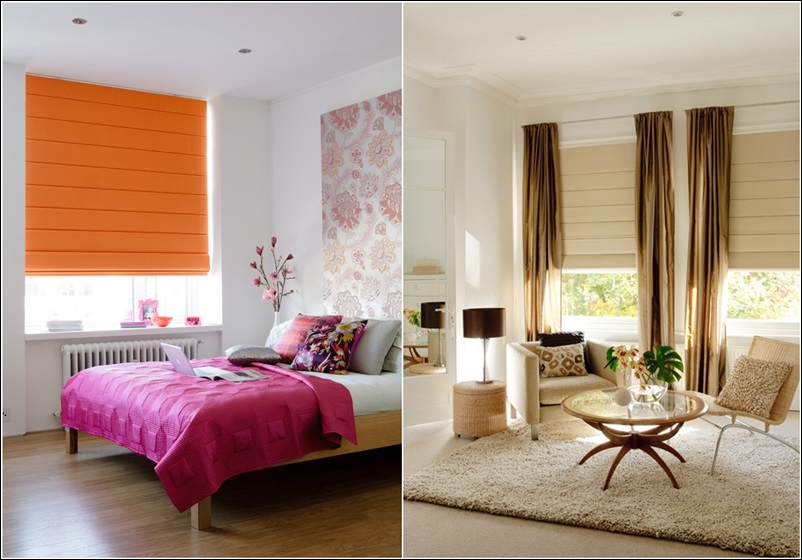 These are beautiful pleated shades with single shaded fabrics. The first ones are in cheerful orange colour and the second ones are in urbane beige tone.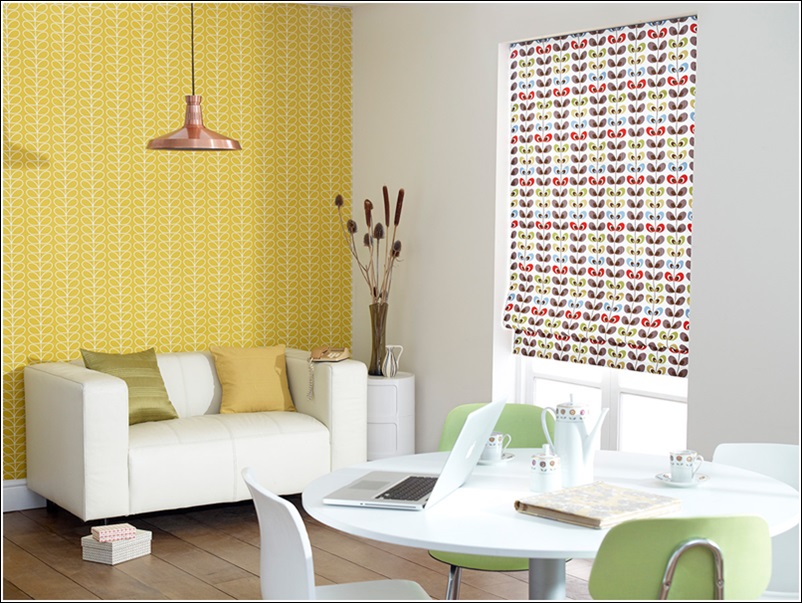 These are absolutely full of life shades with mutli coloured petals on them.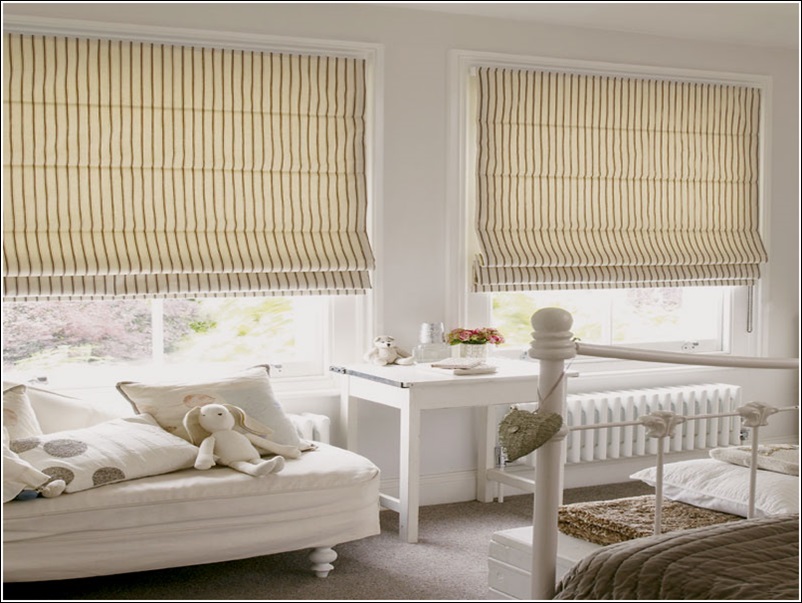 If you are a pinstripe fan then these Roman shades with stripes are meant for you. Combine them with a white interior and see how great they will come out.
These are blue coloured shades that will look beautiful in a white bathroom as shown in the photo.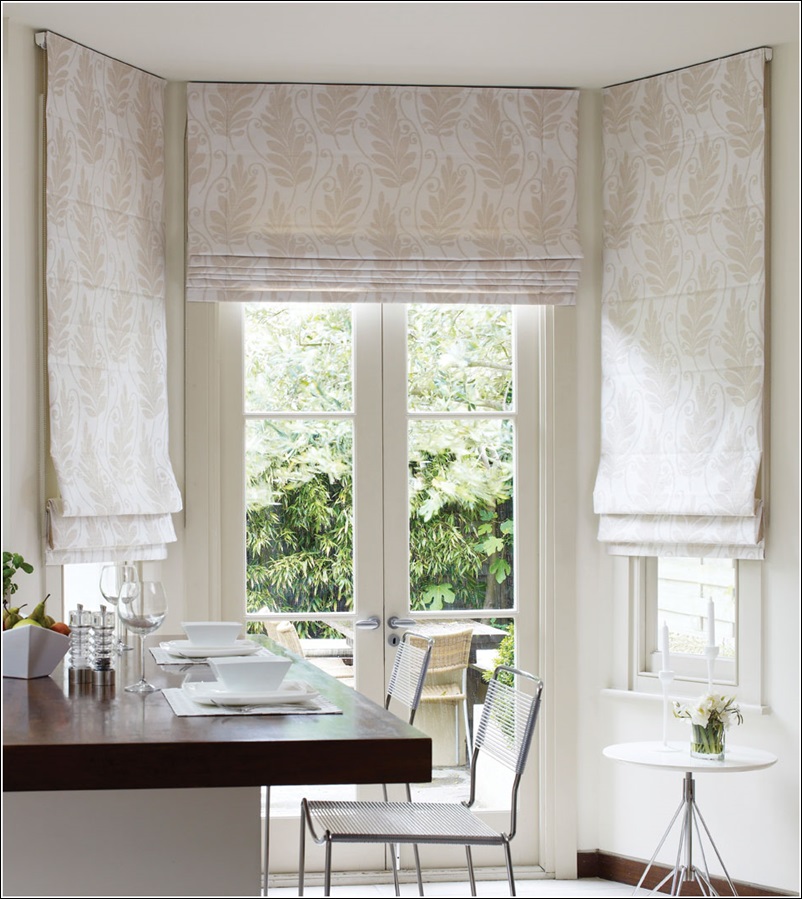 These are light coloured Roman shades that are added to a small breakfast nook and the wonder they have done to this place is making it look more wider.