Celebrities…their lifestyles, their personal activities, dress codes and their houses and many more always, anywhere in the world been noticed, discussed and published. Among these their luxurious houses are always been targeted to talk and value their wealth. Most of celebrity houses are always bigger than 5-10 times than a basic house and they own most of the Malibu beach houses to the New York city penthouses and they are some of the luckiest people to own some of the most beautiful pads in the world.
If you are a fan of Bay Watch tv series or Home Improvement programme, Pamela Anderson is the most wanted celebrity anyone would love to have a glimpse. She is an actress, model, producer, author and one of the luckiest celebrities to own a Malibu Beach House. This is a sneak peak to her this beautiful beach house and enjoy!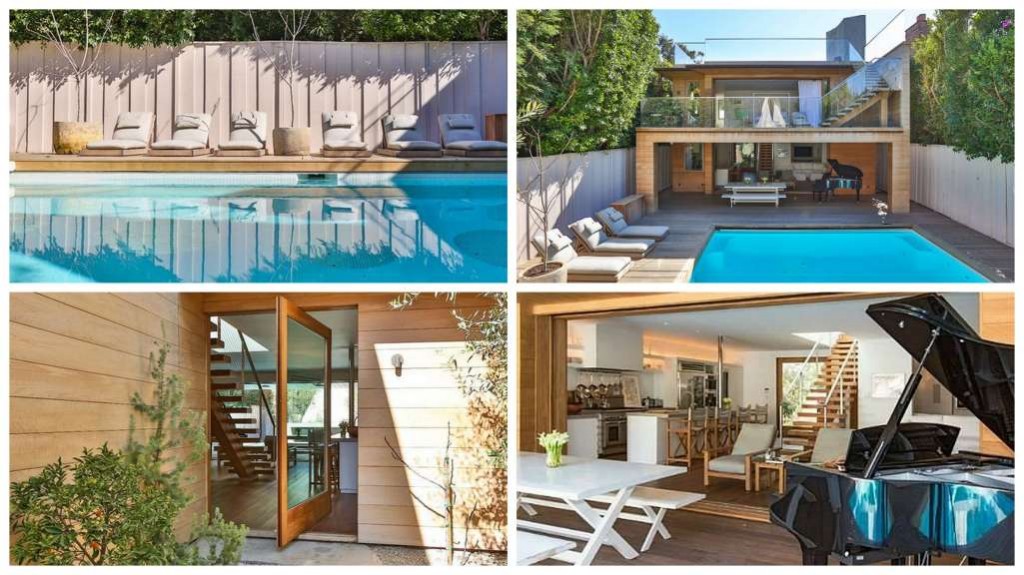 From sea to the sky blue spreader atmosphere, you enter the property through a private stone gate that opens to a walled gravel courtyard with olive trees and lavender. The extra-wide swinging glass front door and the whole backyard patio covered with glass has not block an inch of the amazing natural view of the beach and sky.
Again the open living room and kitchen design allows you to view right through to the backyard, behind a disappearing glass wall instead of covered cement wall. And the solid wood stairway open up and lead you to the second floor.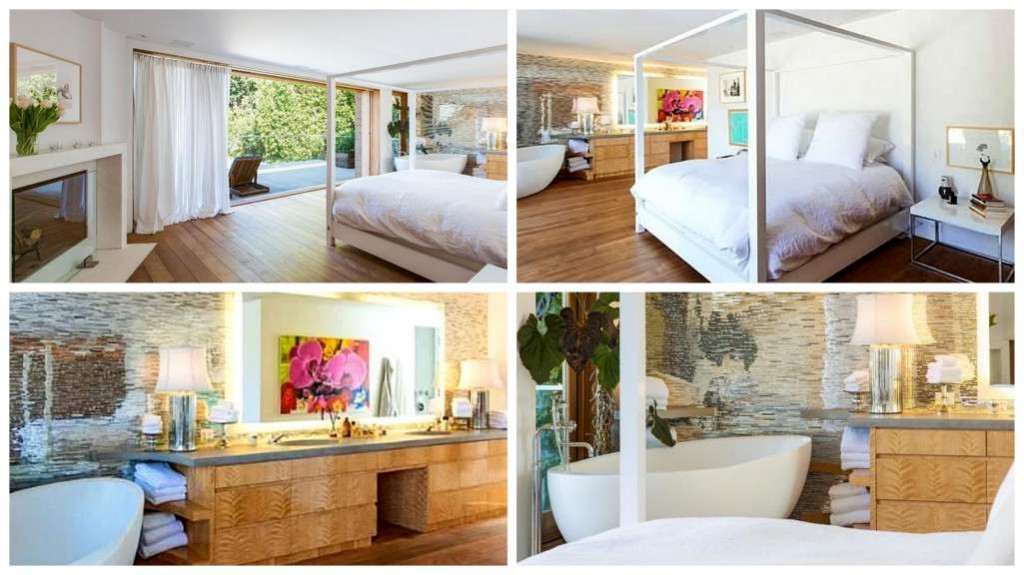 From the stairway leads to the luxurious master bedroom which has a white marble fireplace, teak floors and a disappearing wall of glass again that accesses a huge balcony at the back of the house. And not to forget a free-standing tub in the corner of the master bedroom which is believe to be the Pamela Anderson signature design touch.
 A very private stairway, accessible only from the deck of the master bedroom, leads to a large rooftop deck and allows residents to enjoy a breathtaking Malibu view, while being warmed by a tall, poured concrete fireplace.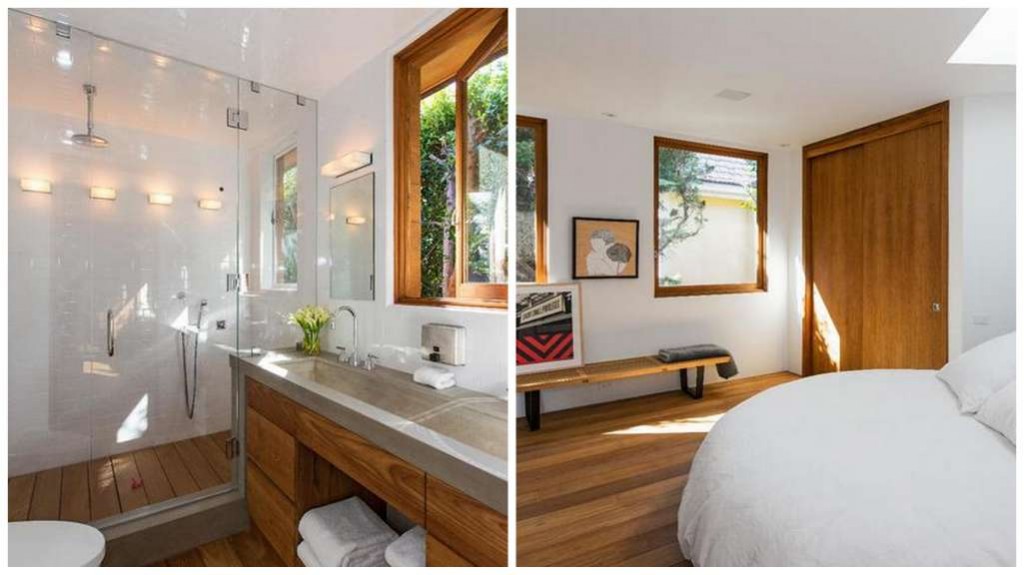 Whole house design has not left any loop hole to add and filled fantasy touches, just as the two guest rooms which has teak floors, Apple wireless Tvs and wall mounted surround systems. Both bedrooms share a large area for bathrooms, which has designed with concrete sinks and steam shower areas. Pics by : http://hookedonhouses.net