Do you need an additional bed in your kid's room but don't want to crowd the space? Then trundle bed should be your pick as they save space while looking neat and elegant. Here go trundle beds that your children will love to have…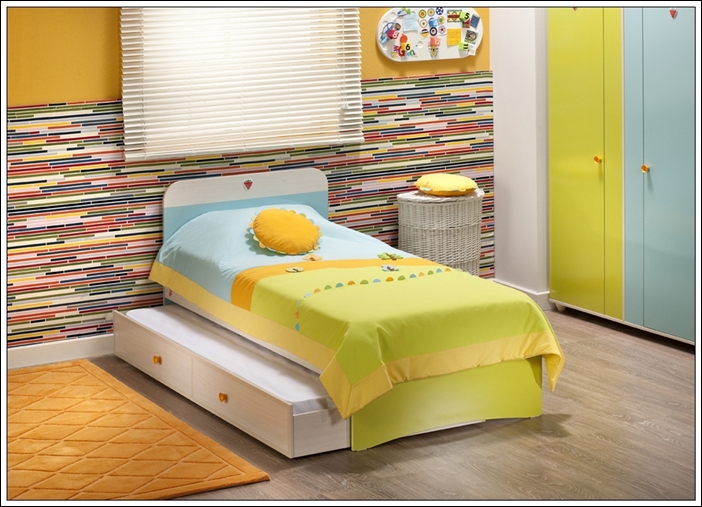 Via: Cilek
1. Cilek
This bed is in lively yet soothing to eyes colours. The head board of this bed is in sky blue and the foot board is of lime green tone. Now comes the part of interest that is the pull out bed underneath. It is a white frame with a silk soft white mattress placed in it. The bedding of this bed is also available from the same store.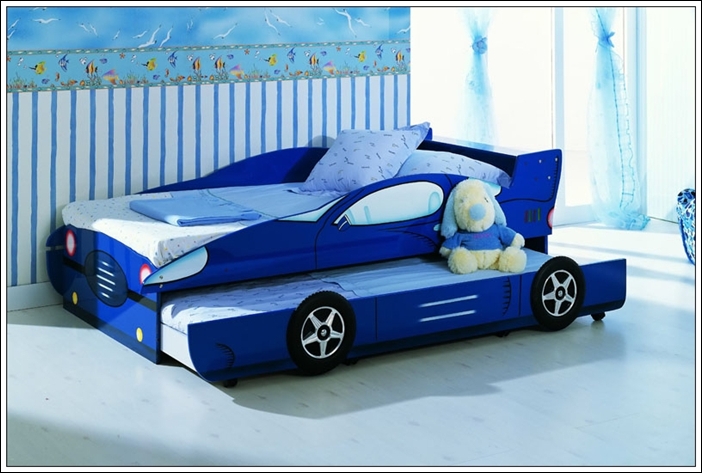 Via: OZ Outlet
2. OZ Outlet
This bed will take your little boy racing on a trail of joy. It is shaped like a racing car with vibrant blue colour. To add a real touch it has 3D wheels and other parts just like a real car would have. It has a trundle bed that comes out where the wheels of the car stay. Its cost is $349.8 and if ordered with a mattress then it will have an additional cost of $100 to $120. Thinking if you could get grab of a red one? Yes, it is available in red colour also.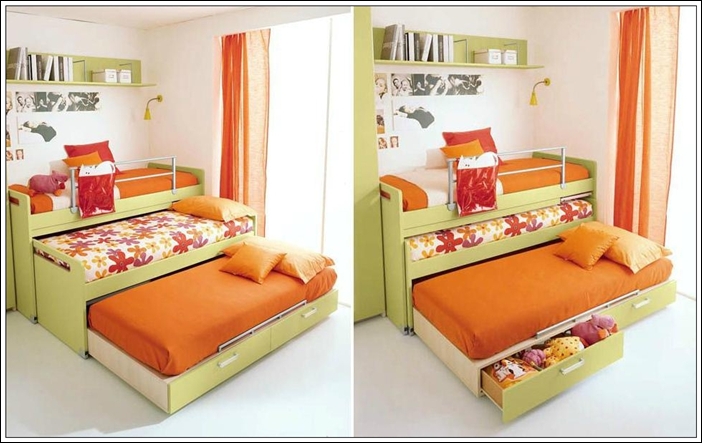 Via: Faer
3. FAER
This bed has a space of three single beds within. Which bed can be more space saving than this piece? This bed has two trundle beds fixed inside it so that it can accommodate 3 kids at a time. It has a soft yellow green colour and can be placed anywhere in the room. It will be a big hit at kids' sleepover.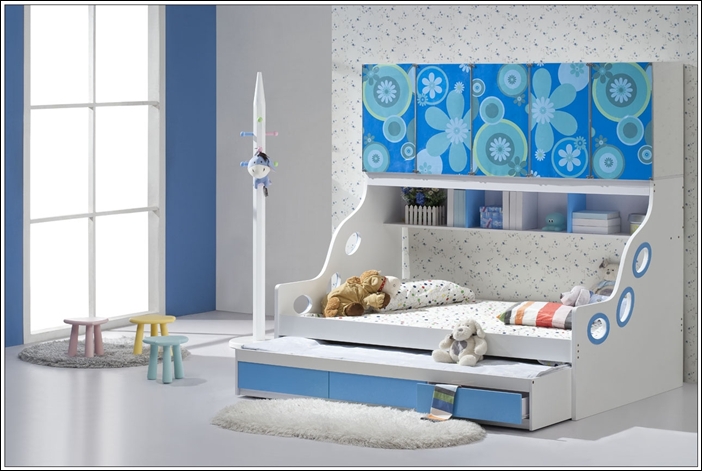 Via: All Furn
4. ALL FURN Furniture
This is another interesting bed with a very different look. It is a bed combined with a book shelf and a trundle bed. This bed has a wonderful pattern over it which is a blend of retro and floral design in shades of blue matching well with the colour of the frame of trundle bed.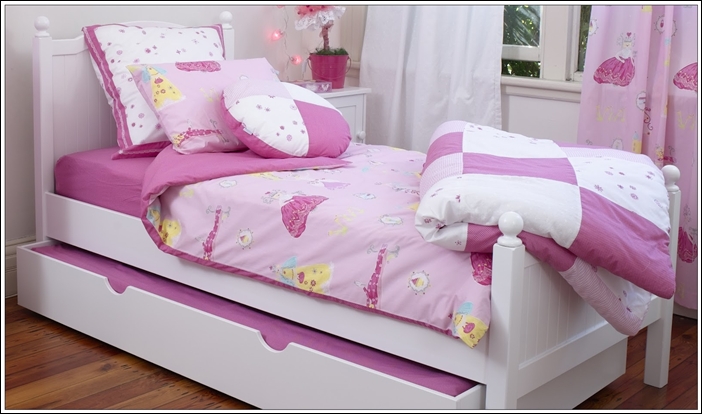 Via: Tree House
5. Tree House
Your little princess is going to thank you a thousand times for this bed as this bed seems to be tailor made for little girls. It is a pure white bed with a trundle bed below its mattress frame. The pink bedding makes the perfect partner of the white bed.The cost of this bed is $779.

Via: V-Nice
6. V & NICE
This bed called as 'Joy Storage Bed' by its designer company is indeed a joy. This bed is with sunny colours red and orange.The trundle bed comes out of this bed at an angle, that gives it a totally innovative look. This bed is going to be adored by girls and boys both.

Via: The Children's Furniture Company
7. The Children's Furniture Company
This is a beautiful truckle bed of white finish that can be placed easily under any kind of bed. For your ease this bed is available in white, red ,blue and grey colour.The bed is named as 'Sugar & Spice'. Its price is £139.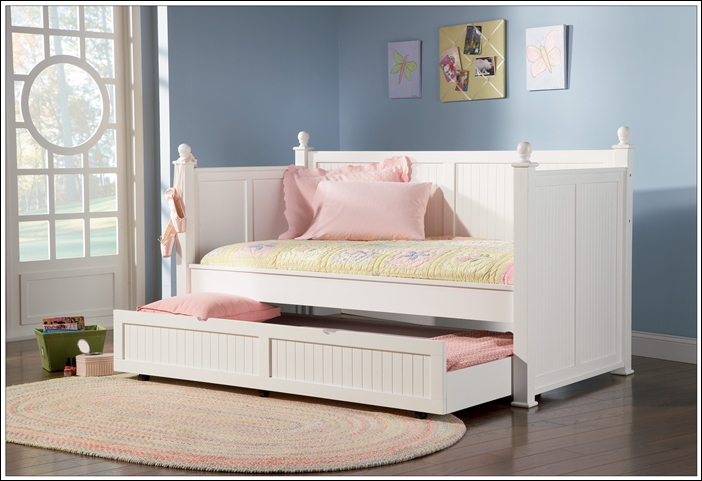 Via: Furniture Depot
8. Furniture Depot
This is a decent and elegant bed with a frame at its three sides and a trundle be inside it. It has a semi gloss white finish and will look good with light as well as dark shades of bedding. Its cost is $569.