The kitchen storage can be a tricky business, especially if you have little space and a lot of  the kitchen supplies that you want to display in the kitchen.  If you feel like your kitchen is cluttered with jars and you afraid that soon your kitchen will be described as a pile of mess, then you should keep reading the following. You shouldn't feel bummed for that problem,  since there is no problem that cannot be solved with a little bit of creativity and a wood screw. Without any further ado,  follow the easy and creative guide that will help you to organize your kitchen shelf on smart way.
Needed supplies:
– Jar Lids
-Wood Screw
1.Drill a hole on the shelf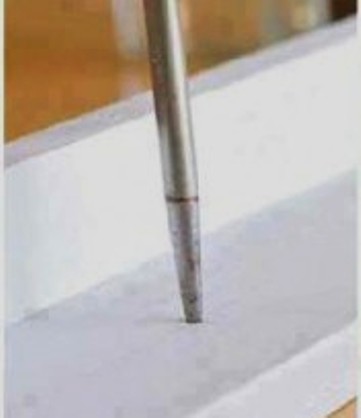 Image Source: GoodHomeDesign
Make a hole in the kitchen shelf with the screwdriver. That hole later will be for the jar lids.
2.Make a hole in the jar lids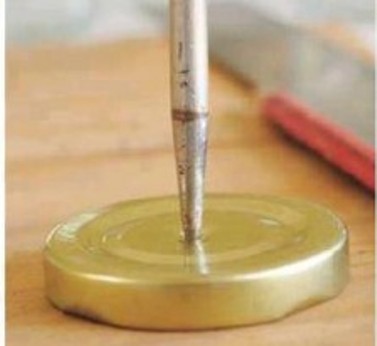 Image Source : GoodHomeDesign
In the center of the jar lids with a screwdriver make a hole.
3.Attach the lids to the shelf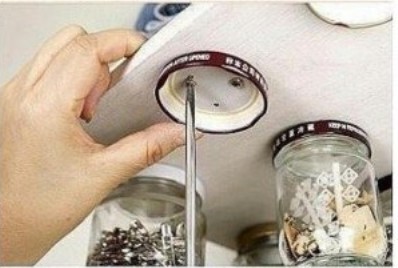 Image Source: GoodHomeDesign
Add a wood screw in the hole in the lid and attach it to the kitchen shelf.
4.Add the jar to the lid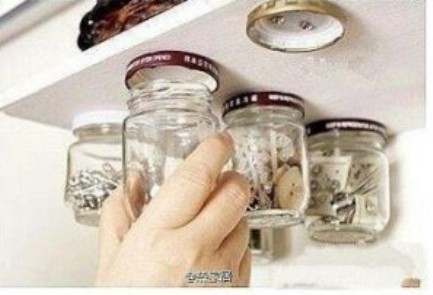 Image Source: GoodHomeDesign
Add the jars to the  already attached lid on the shelf.
5.Enjoy in your organized kitchen shelf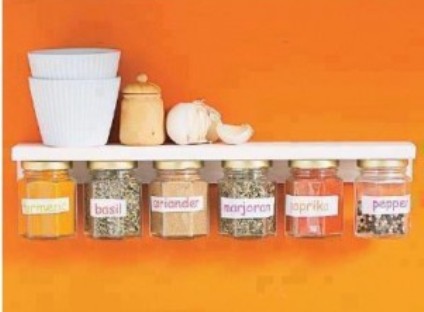 Image Source:GoodHomeDesign
This is how your kitchen will look like after making this super cool project.
Have fun!