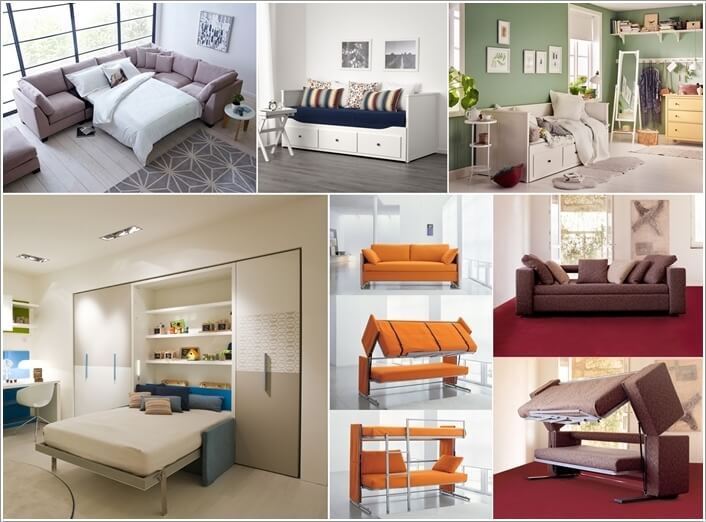 Multipurpose furniture is great for homes that are tight on space. And even if you have a bigger space available making an efficient use of it is always a great idea. We thought of bringing you some smart sofa bed designs. Because, sofa beds are life savers too when it comes to such homes that don't have any guest bedroom. If you are in search of some cool sofa bed designs then find them at thesleepjudge.com . So, here you go for some sleeper sofas that are simply fabulous:
1. A Sofa with a Fold Out Bed Perfect as a Guest Bed

This one is a two seater sofa that has a bed with a fold out mechanism.
2. Solid Birch Twin Beds That Stack Up into a Sofa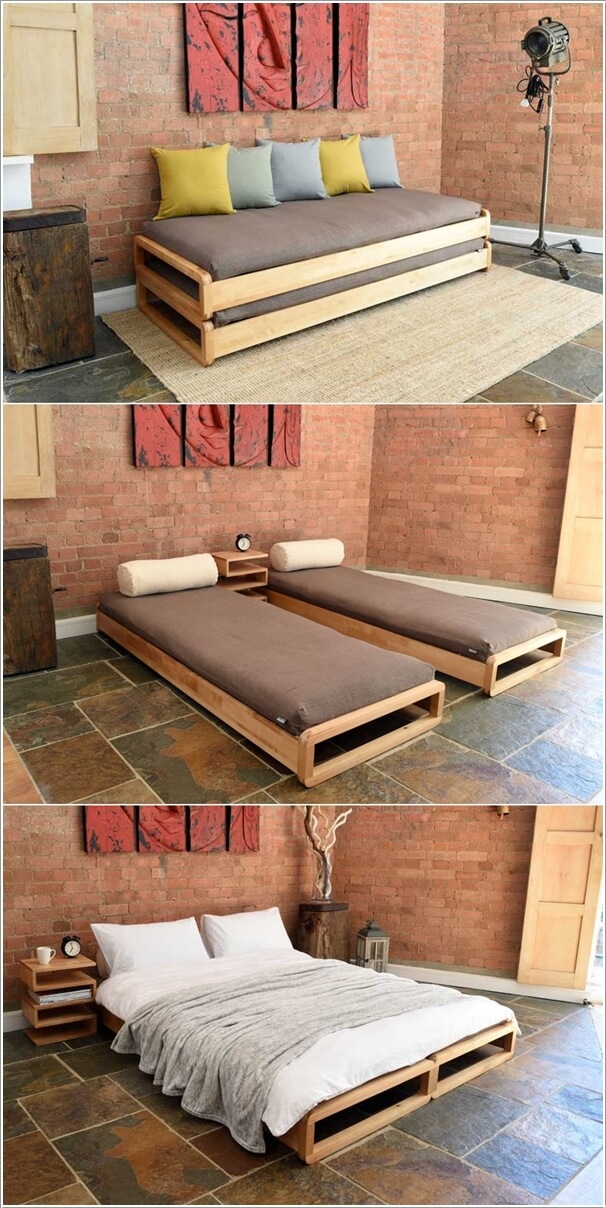 This sofa has its frame made from solid birch wood. The interesting thing about it is that there are two single beds that stack into a sofa. And if you join the beds they can turn into a queen sized bed too.
3. A Sofa That Extends from Both Sides into a Bed; It can be Used as a Settee Too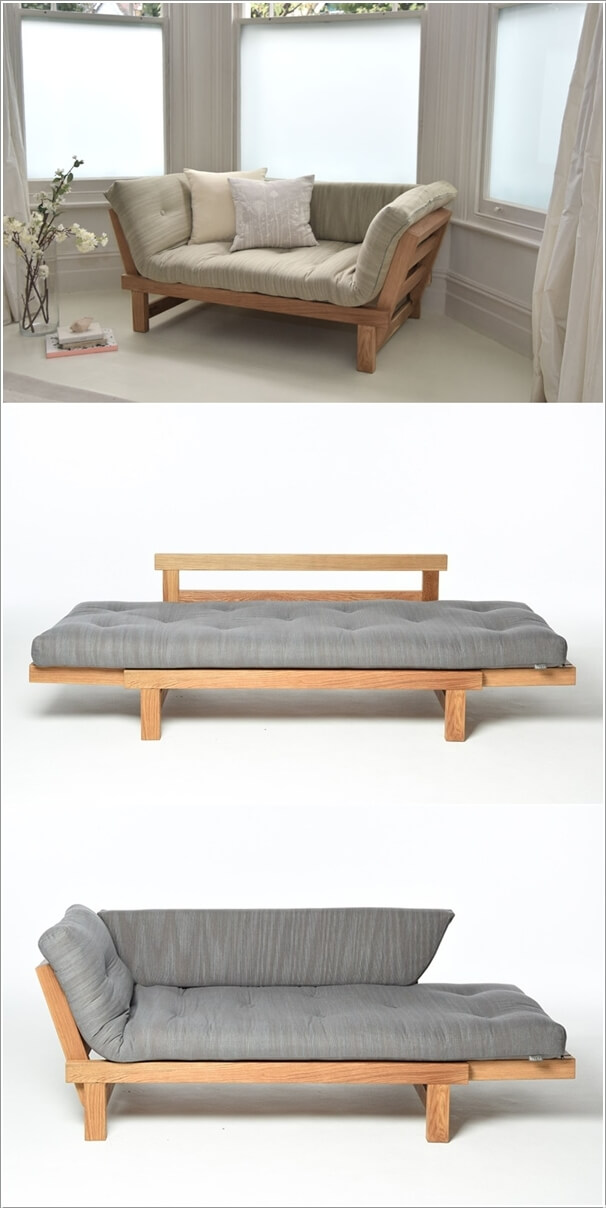 This sofa has a drop leaf mechanism at both the sides that transforms it into either a settee or a bed.
4. An Ingenious Couch That Transforms into a Bunk Bed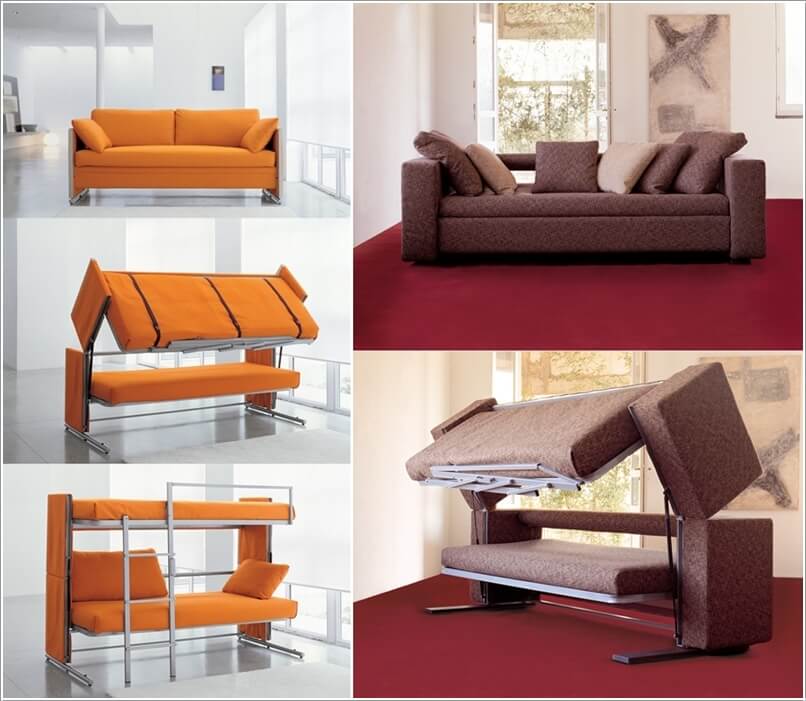 This one is truly a masterpiece as one single couch has such an innovative design that it transforms into a bunk bed that offers sleeping space for two people.
5. A Sofa That Duties as a Daybed During The Day and Has a Trundle That Converts it into a Double Bed at Night

This beauty has many functions and its clever trundle design converts it into a double bed with storage in no time.
6. A Beauteous Couch with a Murphy Bed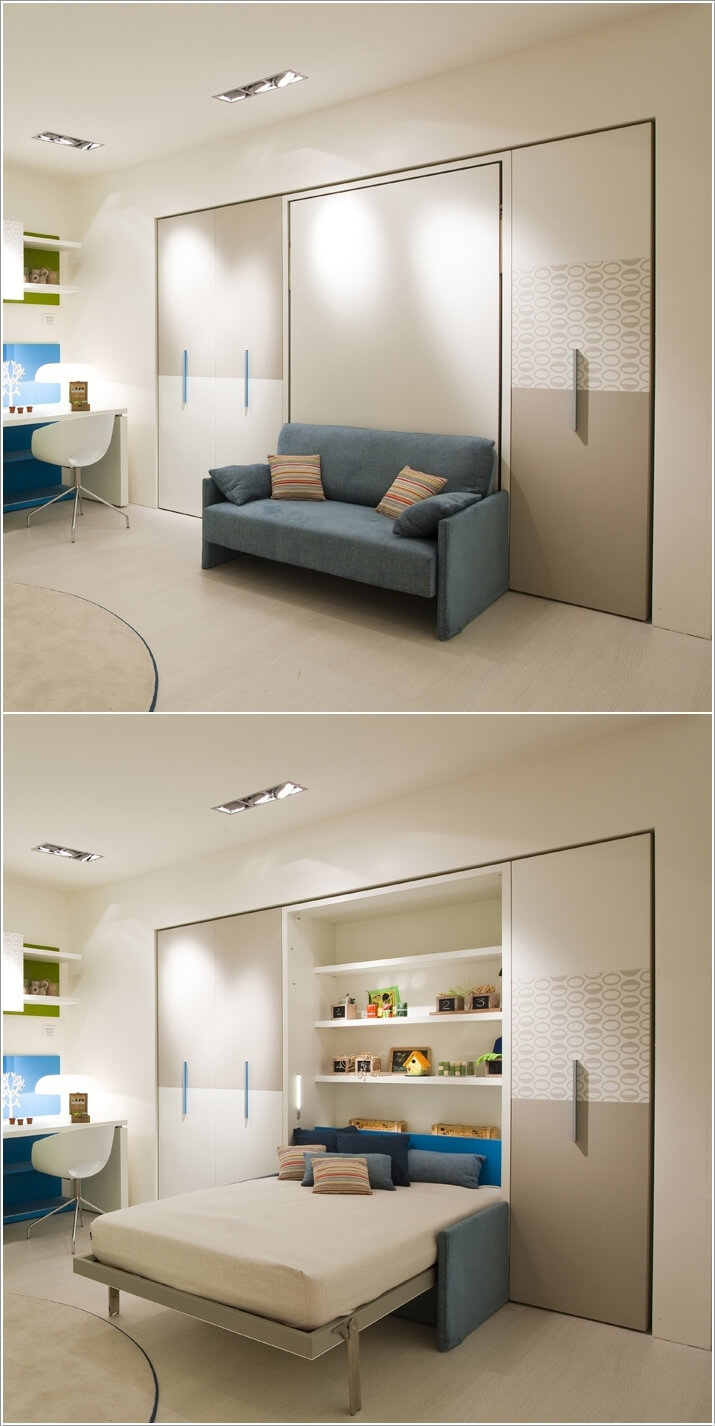 This sofa is outfitted in a murphy bed in such a way that when the bed folds out the couch gets concealed.
7. A Small Sofa That Packs a Surprise Perfect For Small Apartments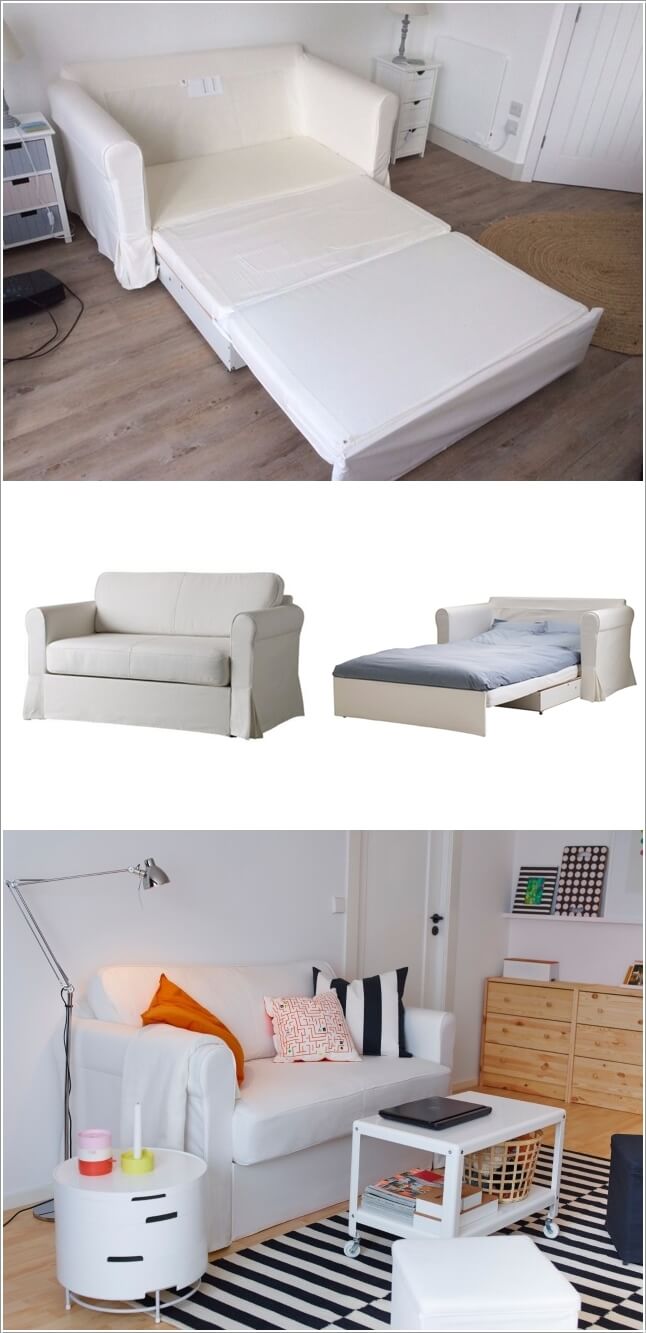 For teeny tiny apartments this mini sofa with a bed is truly something amazing.
8. A Corner Sofa Sectional That Fits a Bed inside It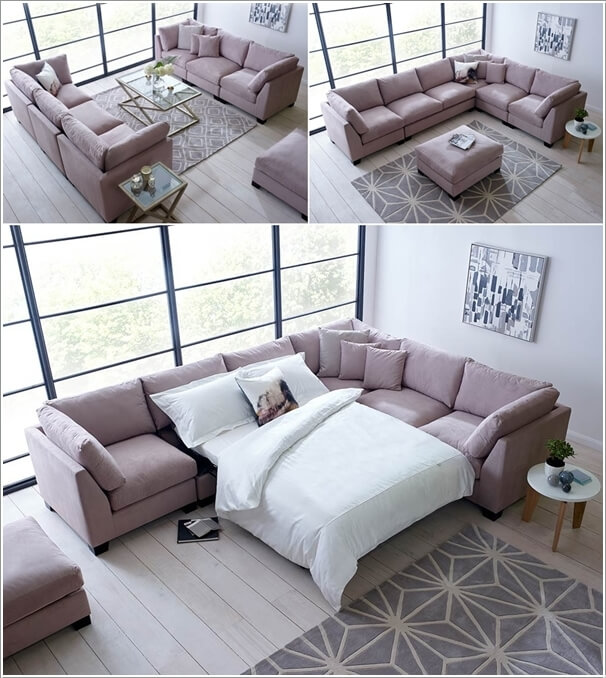 Now this one is what we call a luxe sofa bed. It can be arranged in different ways as you can see and has a double bed that pops out whenever required.
9. A Semi-circular Sectional Sofa That Converts into a Cozy Round Bed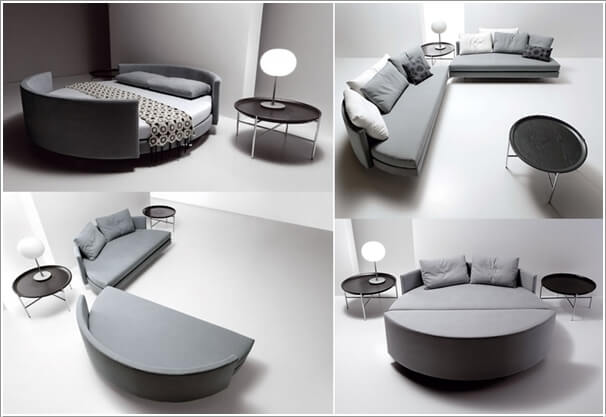 This one is a circular bed that splits into two halves to form a semi-circular sectional sofa.
10. A Super Stylish Sofa That Flattens Up into a Bed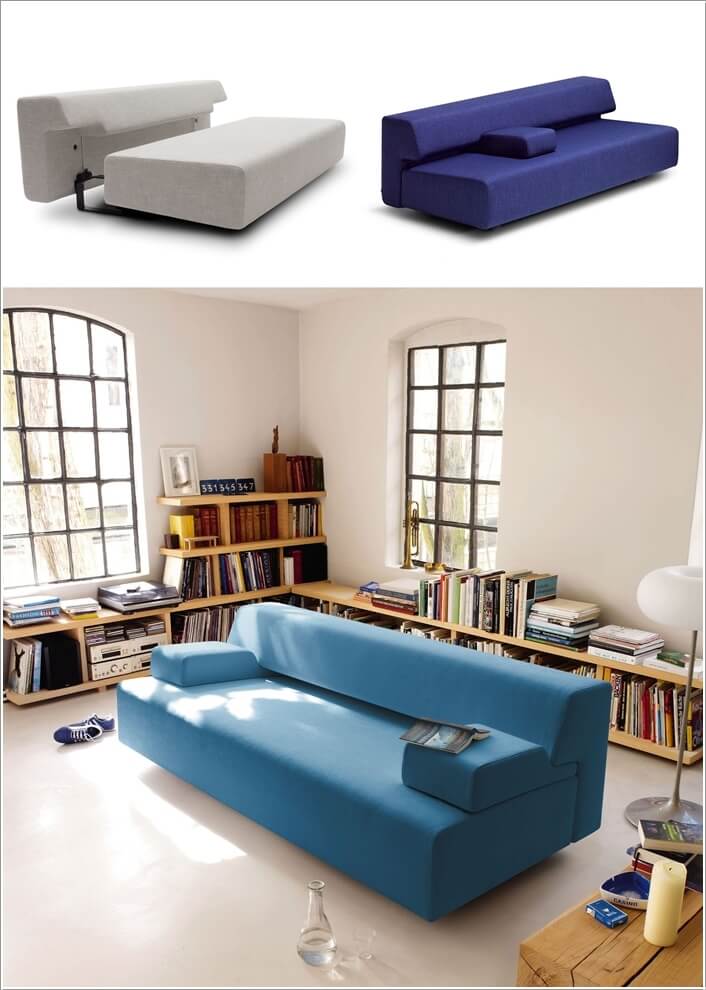 This sofa has an uber-contemporary design. It is a perfect blend of glamour and sophistication. Moreover, the colors of this sleeper sofa are so exciting that it can easily become a focal point inside your living room.