With the growing population around the world and with the change of people's busy lifestyles, the size of the living spaces whether it's a house or apartment, are shrinking and small space living has already become a mandatory transition for many people around. With this transition many furniture stores or manufactures are focusing and offering full set ups to maximize the cramped spaces and showcase displays that highlight the best ways to maximize every inch of floor and wall surface. When we talk about the small spaces, no wonder it keeps on clicking on one name "IKEA" the Swedish store, one of the popular retailer capitalizing on small space living. Keep Ikea in mind and finding something suitable for up coming studio apartment project, found these amazing and functional small living space solutions which bonbon is offering to people's need in different way.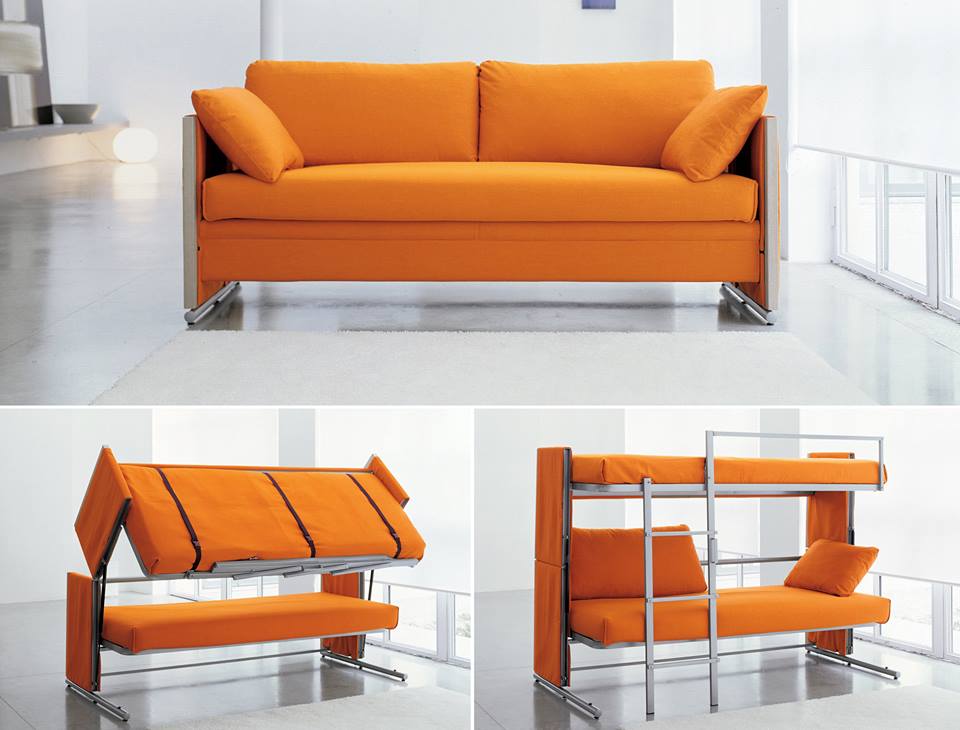 This is Doc sofa bunk bed unit convert with one simple movement into two everyday beds with wooden slatted base, all covers are fully removable and washable depending on fabric. It proves that innovations have no limits.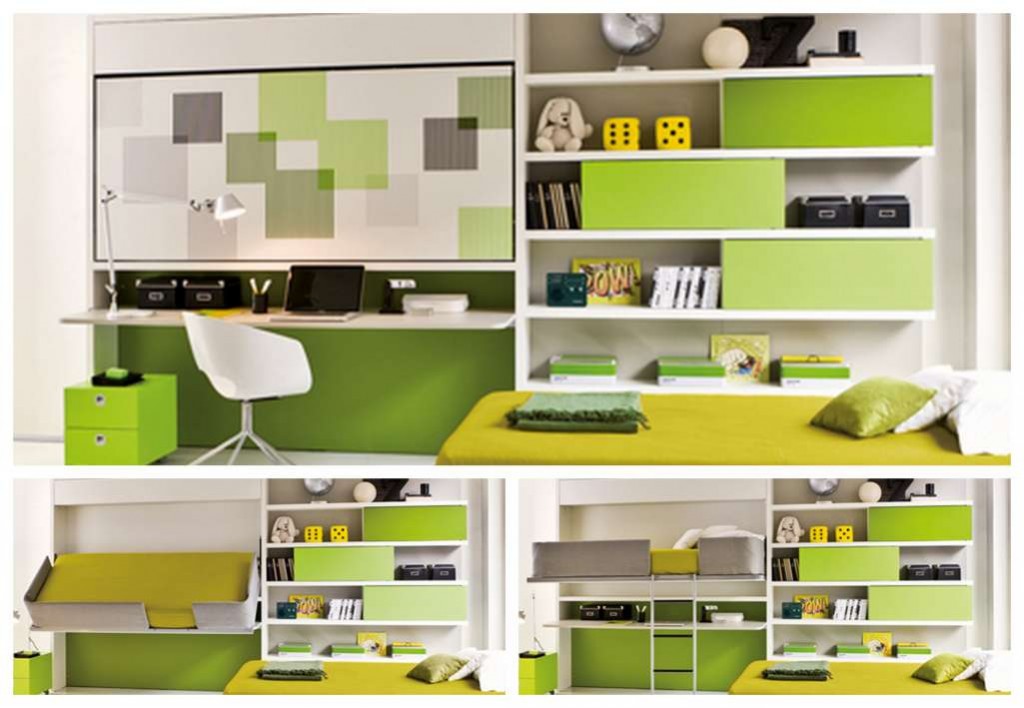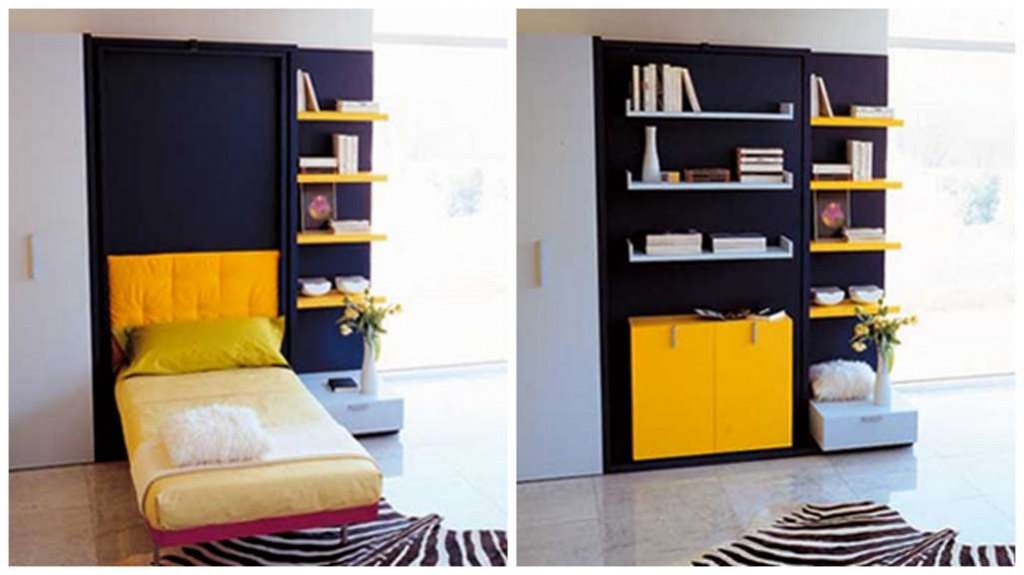 Again the Lollidesk fold away bed with office table unit converts with one simple movement into a single everyday bed with a wooden slatted base. And the LGS single swivel wall beds converts with simple swivel movement in to a wooden slatted bed giving you comfortable good night sleep.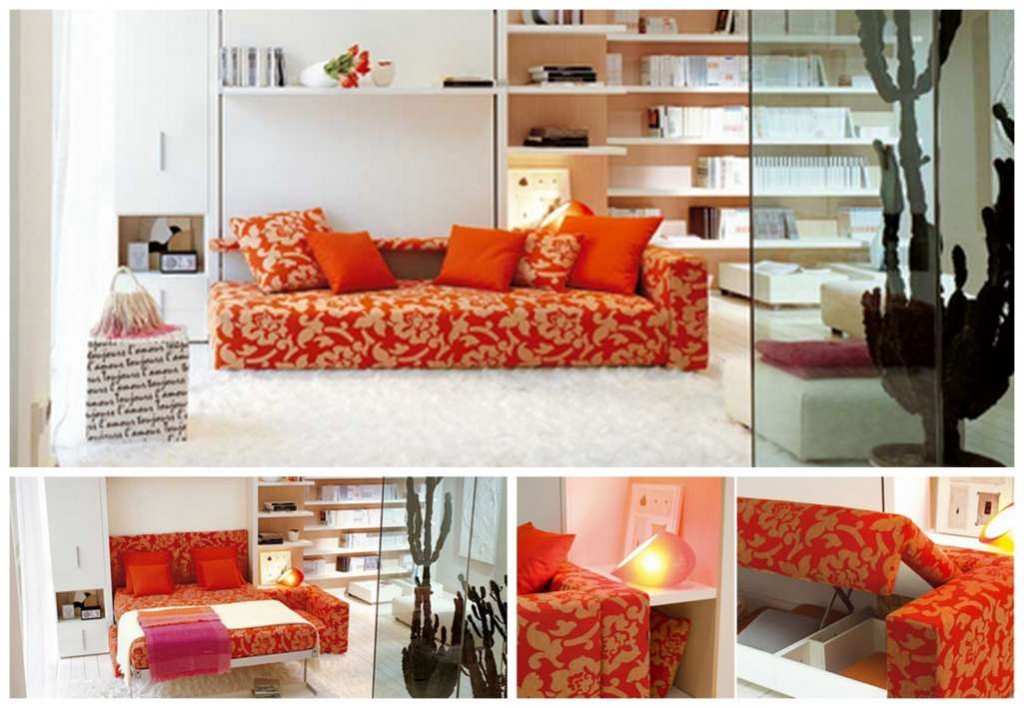 The Atoll 000 sofa wall bed unit converts with one simple movement into an everyday bed with wooden slatted base, and it provides a large storage space underneath the sofa. Best thing is that you do not have to remove the bedding when folding the bed away during the day.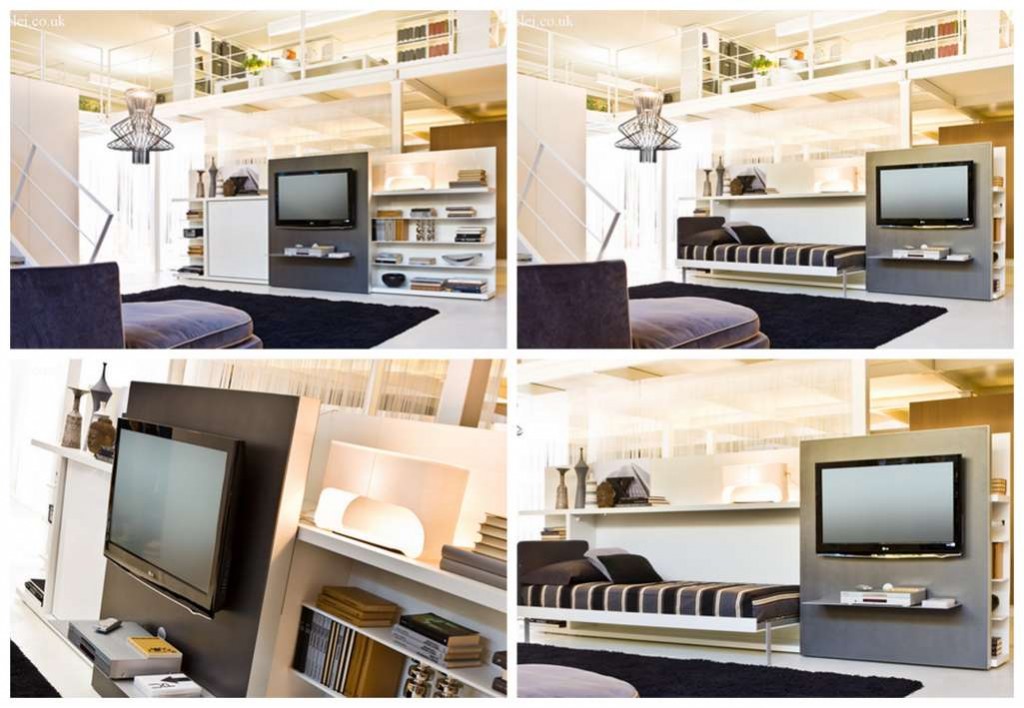 How about having a hidden bed in the living room for a unexpected guest? Bonbon offers this Poppi theatre, single horizontal wall bed unit with sliding TV unit, Poppi converts with a simple movement into everyday bed with a wooden slatted base.