If you are stuck in your home and are looking for something productive to do besides laying around and watching TV, you can always improve your home. Whether you just moved in or you have been living there for years, there are definitely some things that you can do to spruce up your home. When you decide to sell your home, these small projects can make a big difference. You don't need to be a contractor or know a lot about interior design to get these projects complete.
Change Out Your Doors
One of the first things that people notice in a home would be the doors. That is because they are everywhere and you have to walk by them to get from one room to another. There are a few different styles of doors that you can choose from. However, the easiest one to install by yourself would be a prehung door. Unlike some of the other styles of doors, these doors will come with everything you need to put them in their frame. Whereas a slab door is just the door and you have to mount the hardware yourself. A slab door is cheaper than a prehung door but it requires much more work. This is why if you are just looking for a weekend project, you should go with a prehung door.
Create Fun Decor Pieces
If you are looking for fun, new ways to make your home look nicer, you should create your own decor. These small projects are very simple but look cute in your home. They are a great way to unwind and get creative. You can create your own makeup storage containers, repurpose old containers that no longer serve a purpose, and so much more. These small projects won't take long but they are a great way to elevate different levels of your home. Whether you want to make a new utensil holder out of an old magazine rack or make fake flowers for the table, it will all make your home look better and you will enjoy spending time there.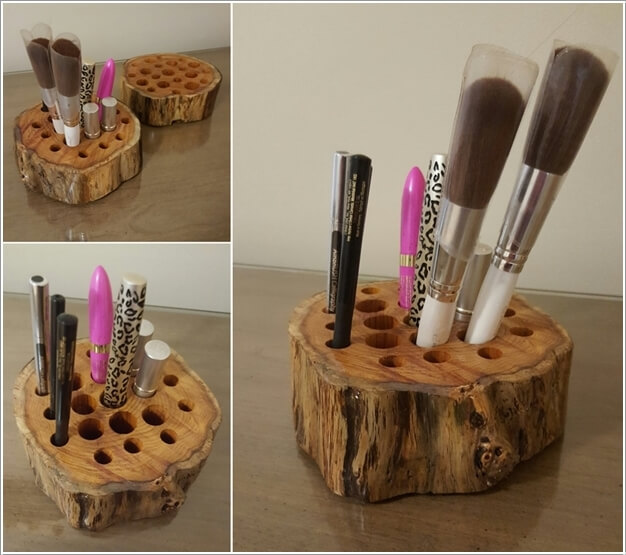 Revamp Your Yard
Before your company even sees your doors, the first thing that they will notice is the yard. While keeping it trimmed is one of the easiest things to do to make it more appealing, there are other things that will take it to the next level. You can add a fire pit or walkway with just a few simple steps and supplies. The fire pit will take a bit more work but it is definitely worth it. You will be the go-to place when it comes to hangouts among your friends. If you are feeling really ambitious, then you could build a patio or gazebo. If you are not that handy, you may want to stick to small projects. Some of the smaller projects could be planting flowers, installing a bird feeder, or even just change out the mailbox. Planting flowers or installing a birdfeeder will not only make your home look nicer, but they will also bring around more wildlife which enhances the look of your home as well.
Change Out the Hardware
Changing out the hardware is super easy and can take less than an hour. Unlike electrical work, you don't really need to know what you are doing when it comes to changing out the hardware. All you have to do is turn off the water and undo a few screws, remove the existing hardware, replace it with the new, and screw it in. Then, you are good to go. There are a lot of different colors and styles that you can choose from. By just changing out the sink faucet, you will be able to transform a whole room. Plus, things just look nicer when they are new. Faucets are not the only piece of hardware that can be replaced. You can also replace light fixtures and doorknobs with just as much ease. It may take some time at first, but once you get the hang of it, you could get through your whole house in a single day.
Redo Your Backsplash
If you have a plain backsplash in your kitchen, no one really notices. However, if you take the time and install a fancy one, it will become the first thing that people notice. How long a backsplash will take to be installed depends on what backsplash you decide on. Some can just take a few hours. Others can take numerous hours or even days. They are not difficult to put up, but the ones that are more detailed take a lot more time than the ones that are just a solid print.
Put Dimmers on Your Lights
Putting a dimmer on your lights will just take a few minutes but it will make a big difference in the long run. Having a light dimmer will help you in many different ways. If you want to host a movie night but don't want to turn the lights completely off, you can just use it to help set the mood. They are also great if you have to get up in the middle of the night because you don't have to turn the lights all the way on.
Paint or Put Up Wallpaper
This is normally what most people think about when they think about changing something in their home. That is because the paint is relatively inexpensive and it doesn't require a lot of skills to paint a room. If you don't want to change the whole room, then you could just do a single accent wall to add a pop of change. Although, if you are a renter, you probably can't just paint whatever you feel like. If that is the case, then you can get a wallpaper that will go on and come off by using a paste. It is always a good idea to do a test patch before committing to a whole wall, just in case it will mess up the paint.
These projects are relatively easy and are something that you can do by yourself. They would make great weekend projects. You can do them by yourself or with your family as a way to make memories. There is nothing better than transforming your home to the exact way that you want it.