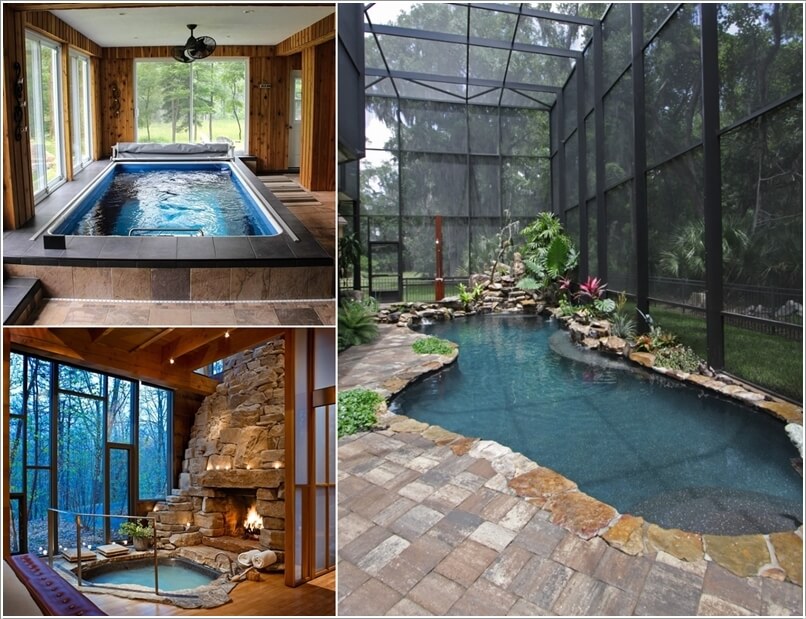 There was a time when a swimming pool required a huge area of space as it was associated with a large house. But now trends have changed and many designers are adding swimming pools to even small homes in the form of small indoor swimming pools. Because, what could be more relaxing than a dip in the pool to unwind after a long day? If you want to know more about kinds of pools and pool related products then https://ultimatepoolguide.com has it all. 
The popularity of having pools indoor or outdoor grew as and how technology inventions made it more manageable. Cleaning a pool, for instance, was considered a tiresome chore, but now that there are all types of suction cleaners available in the market, the cleaning has become an effortless affair. Depending on the pool type, there is a pool cleaner available for every need; explore thepoolinsider.com website for more on how these work. 
Now, let's see the design inspirations that we have brought for you that have uber-modern to tropical ponds and everything in between.
1. An Above Ground Indoor Pool with an Accompanying Spa Bar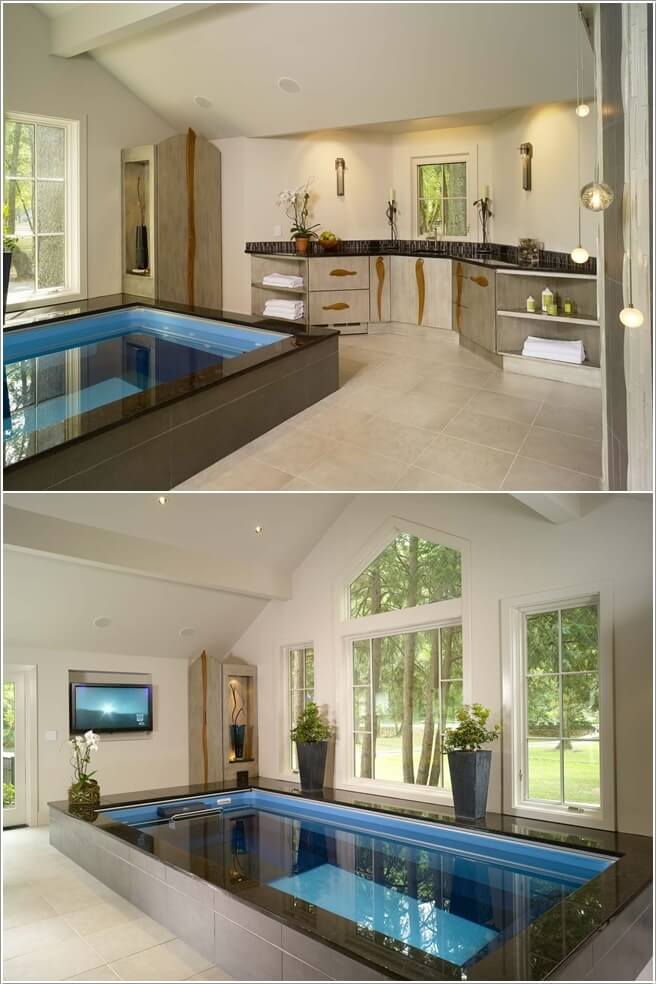 An above ground pool is great for those homes that don't already have a pool such as this one. It is made even more cozy with a spa bar that offers refrigerated drinks and a TV screen keeps the swimmers entertained.
Check this link for more pool info https://www.globosurfer.com/best-above-ground-pools
2. A Pool with Glass Doors that Connects Indoors with Outdoors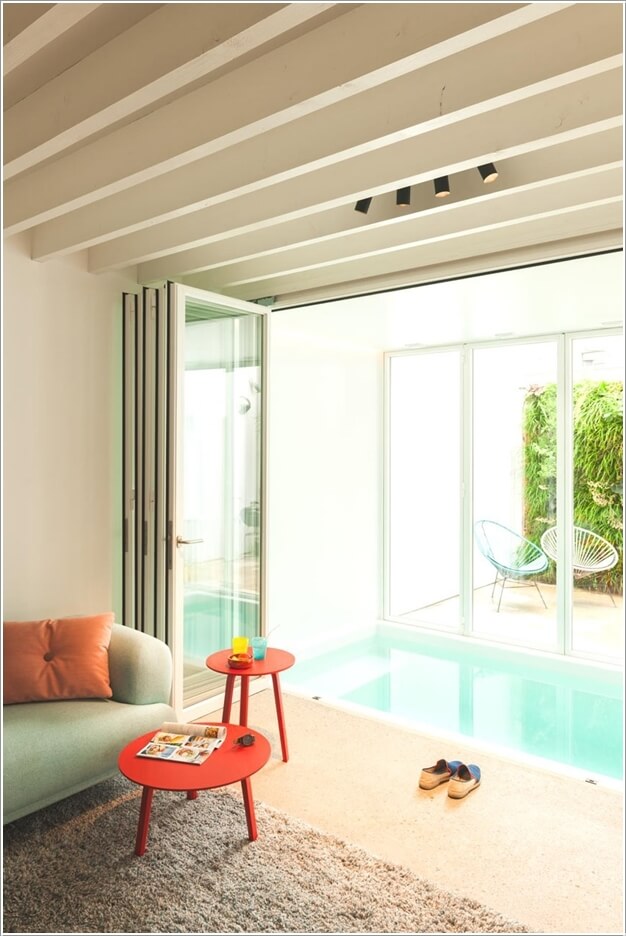 This pool is designed to be used all year round. By closing the glass doors the pool completely becomes a part of inside and when needed the doors can be opened for fresh air.
3. A Small Pool Inside a Living Room That Flips Open Inside The Floor Whenever Needed and Thus Saves Floor Space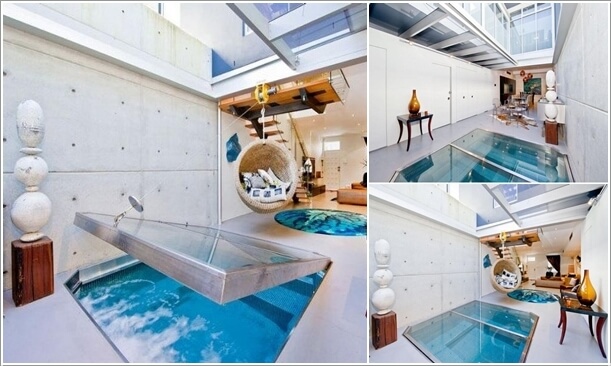 This pool design takes indoor pools to a next level. It is designed in such a way that its flip open cover becomes the floor of this living room when not in use.
4. A Beauteous Swimming Pool with a Water Fall Stone Wall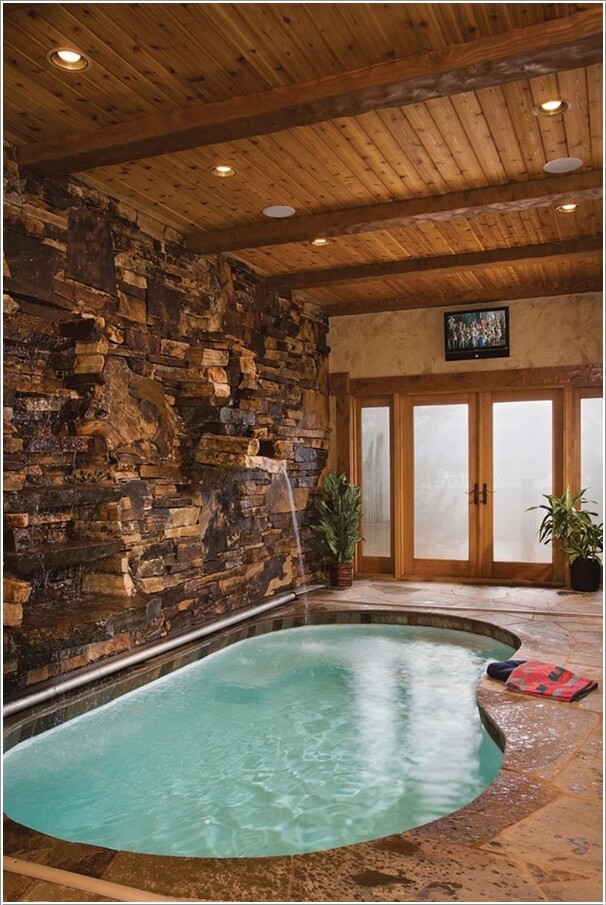 This pool has its beauty increased by many fold with the stacked stone wall that also has a water fall. It must be relaxing to hear the sound of falling water while you unwind inside the pool.
5. An Endless Pool for Exercise and Therapy with Water Jets That Give the Feeling of a Large Pool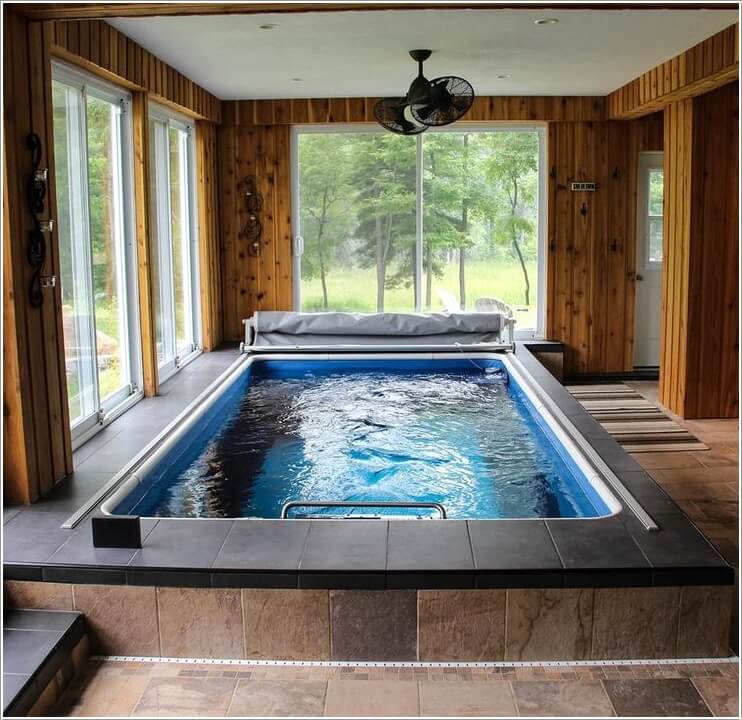 This pool makes the most out of a small place. Its water jets are designed in such a way that they create a force for the swimmer and give a feel of a large pool and this is why it is named as an infinity pool.
6. A Pool in Round Shape with a Decorative Stunning Sea Shell at One End and a Mural Ceiling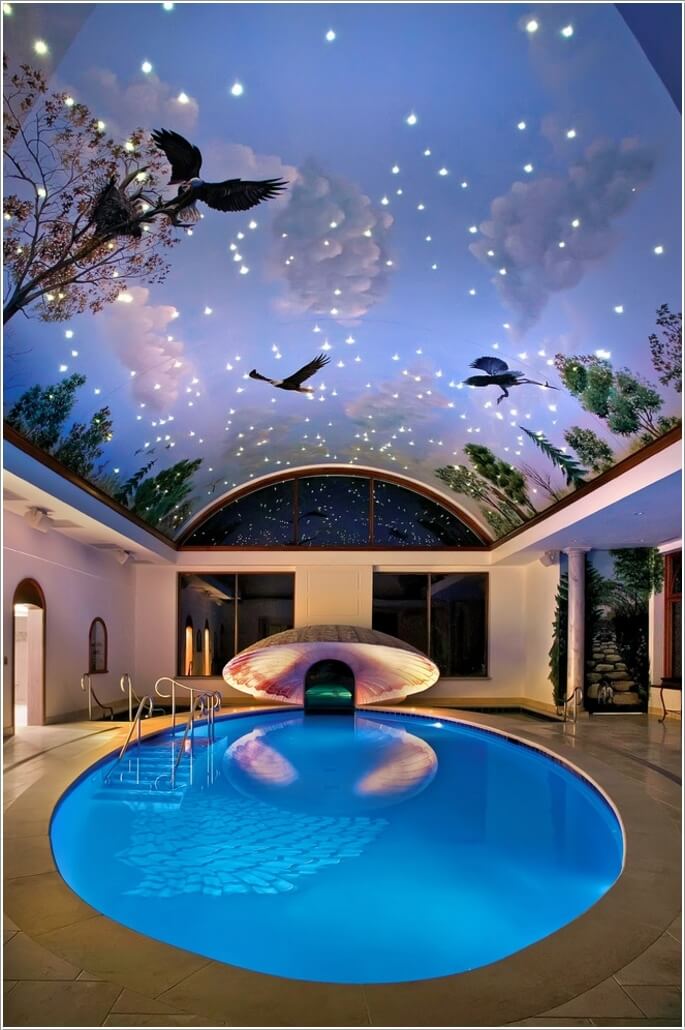 This pool though in a simple round shape has a visual appeal because of the shell and the mural ceiling.
7. A Japanese Style Soaking Pool with a Fire Place That Cozies It Up Further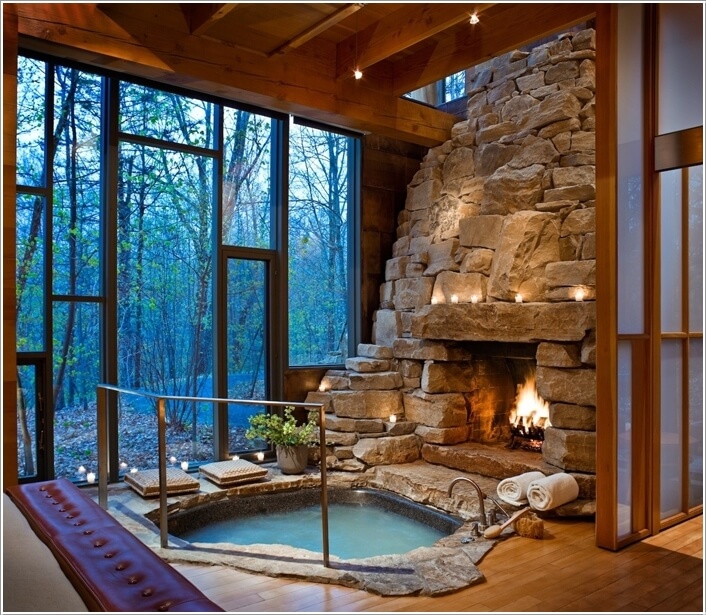 For a very tiny space a plunge pool inspired from Japanese style is great like this one.
8. A Marvelous Moroccan Inspired Small Pool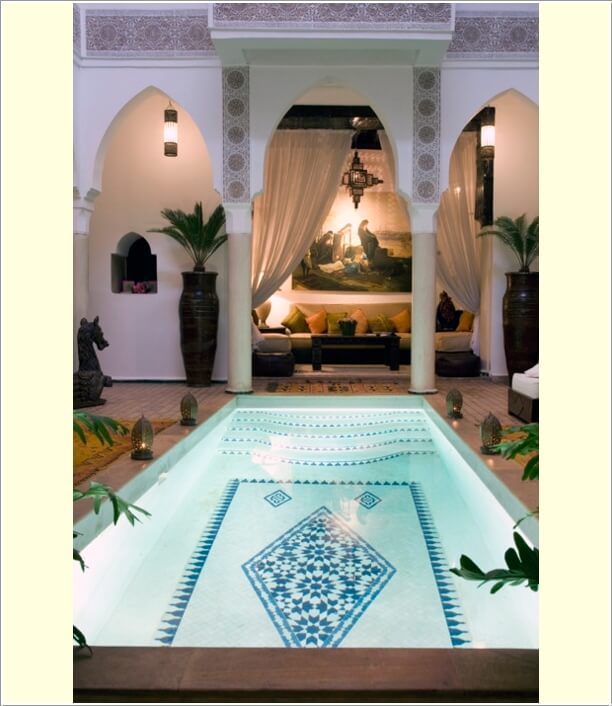 Moroccan style is favorite of many designers and this is why this small pool with Moroccan pattern tiles looks just gorgeous.
9. An Indoor Swimming Pool That Takes Its Inspiration from a Tropical Pond
You can also make your indoor pool look like a natural pond by doing landscaping and hardscaping around it.
10. A Stunning Pool with a Glass Enclosure and Pebble Floor That Gives The Feel of an Aquarium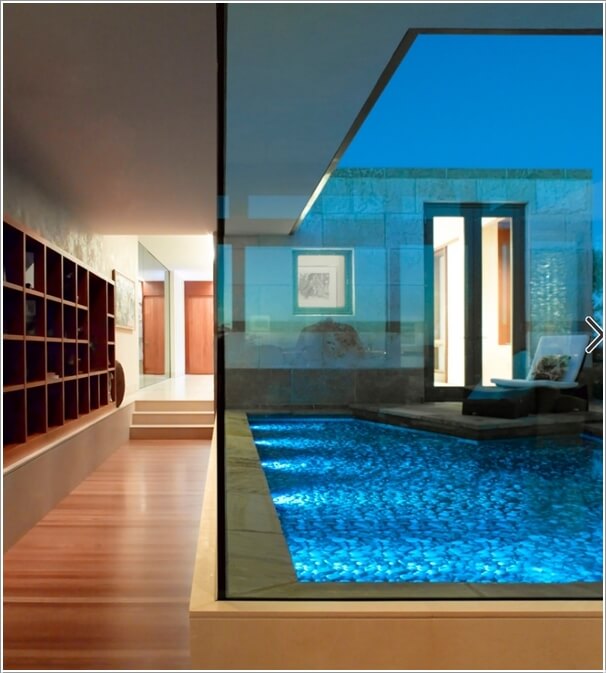 This pool has glass walls and a blue pebble floor that is serene to look at.