Kids simply love to enjoy their time in play and for this reason here are some sleep and play beds that will allow your children to enjoy playing just like outdoors. Have a look…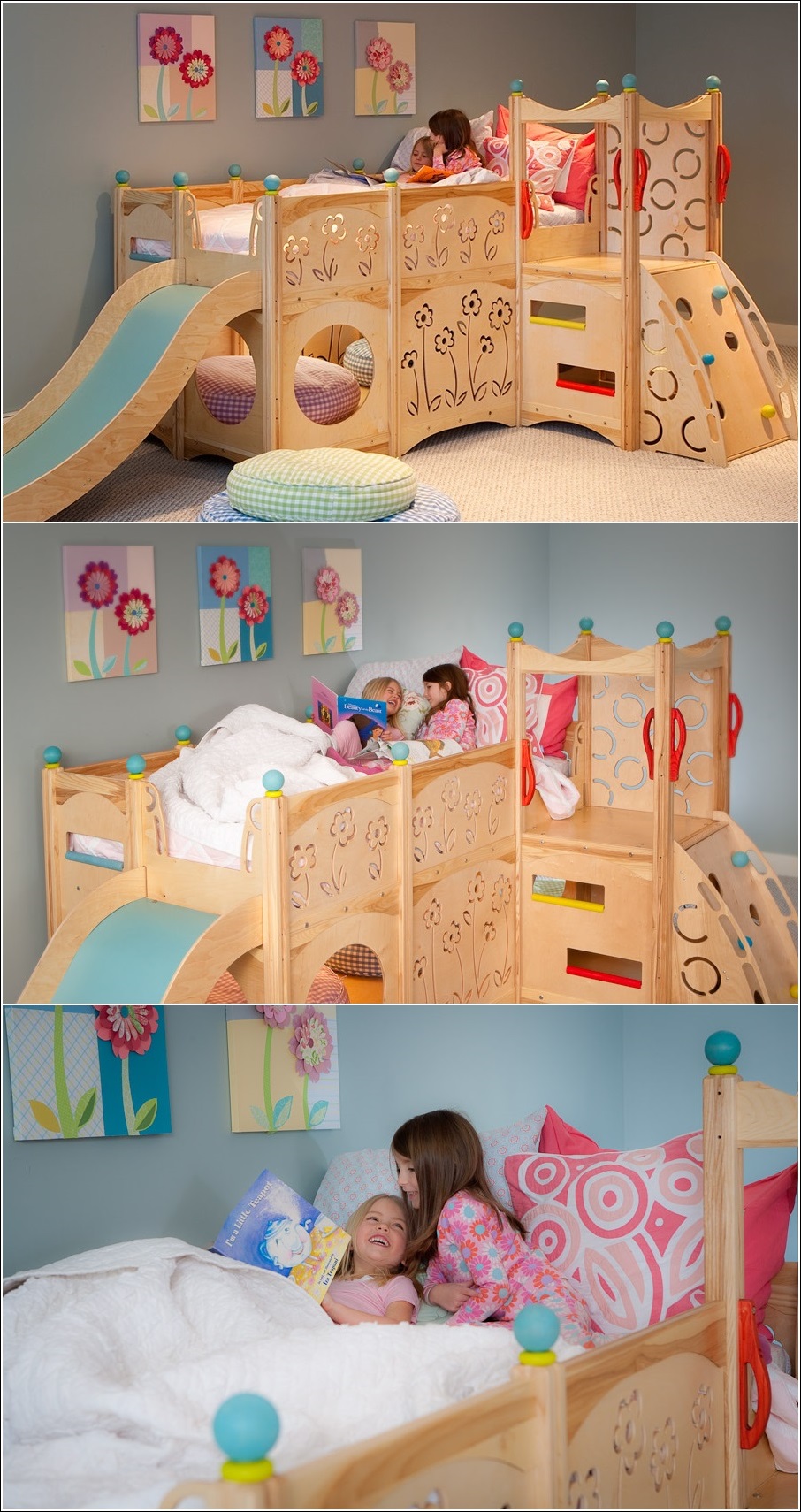 This bed with a flower theme is perfect for little girls with a lower play deck, a slide at one side and a climbing part. This one costs $3,720.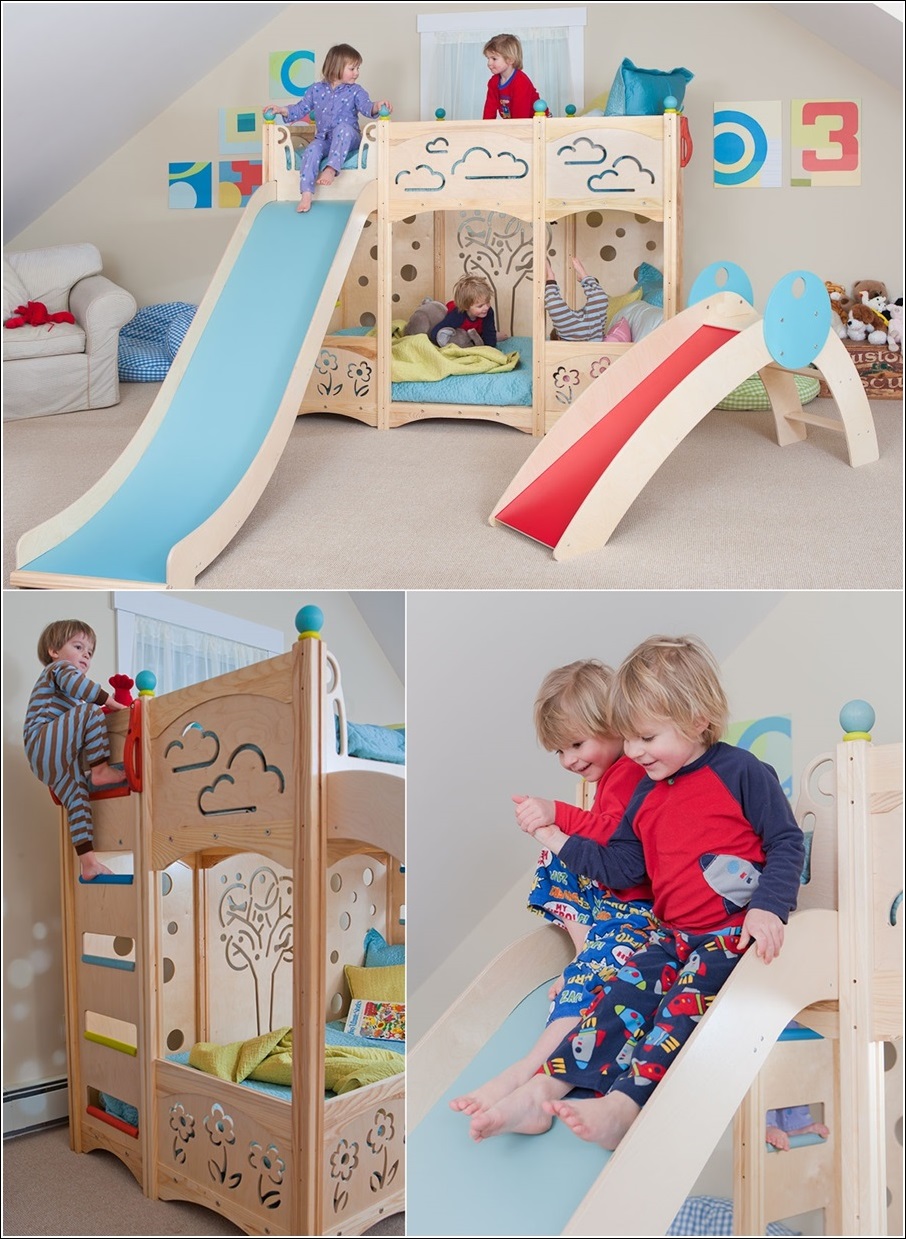 This bed with a cloud theme is having two beds in the lower and upper deck along with two ladders and one slide. Taking little boys to sleep will be a matter of minutes with this bed. It will cost you a sum of $3185.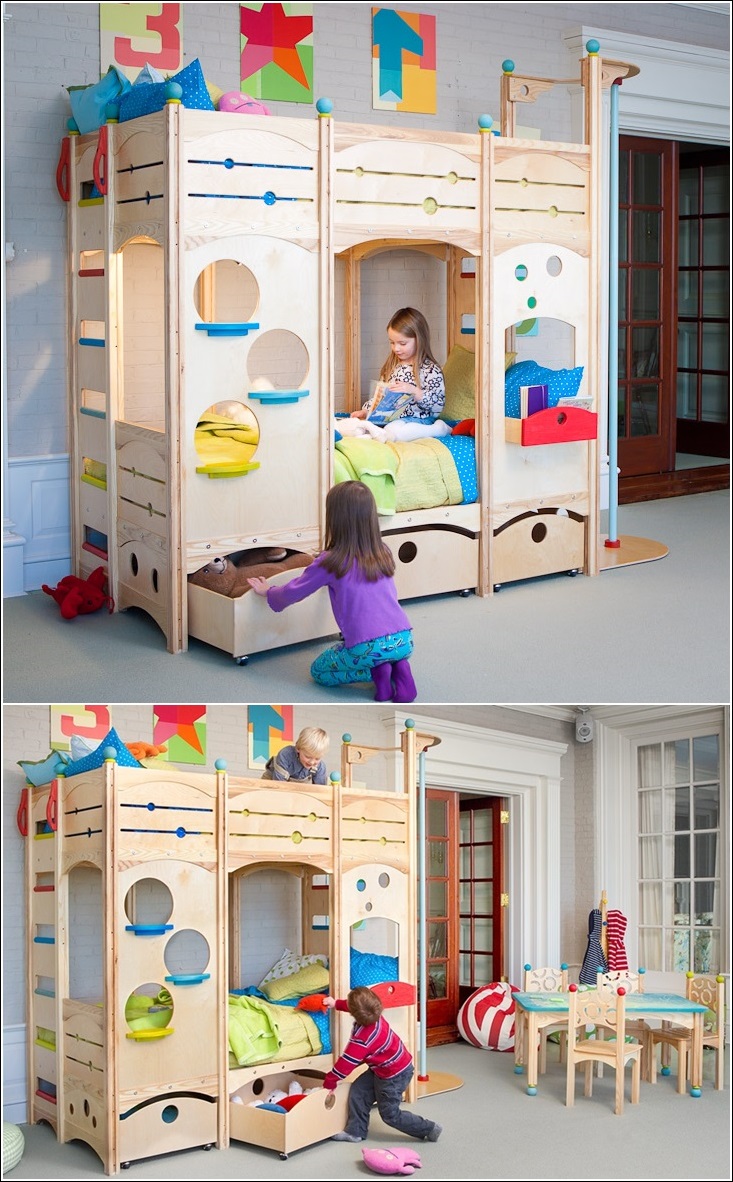 This bunk bed is designed for twins and is like a house with two beds in the upper and lower deck. With this it has two ladders and one climbing area. Drawers with storage are also provided. Make this bed a part of your twins' room for a sum of $3560.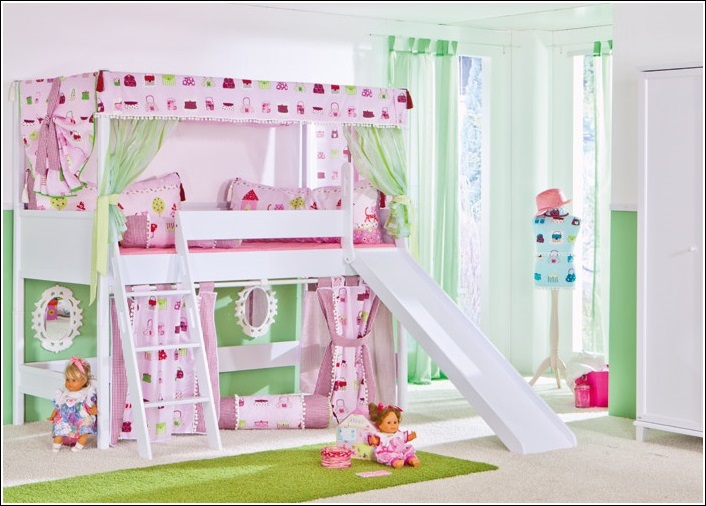 This one has a loft canopy bed in the upper area and a play area with curtains in the lower part. Moreover a slide is also there so that when your little girl wakes up she can come down on the slide every morning. A ladder is also provided to reach the bed.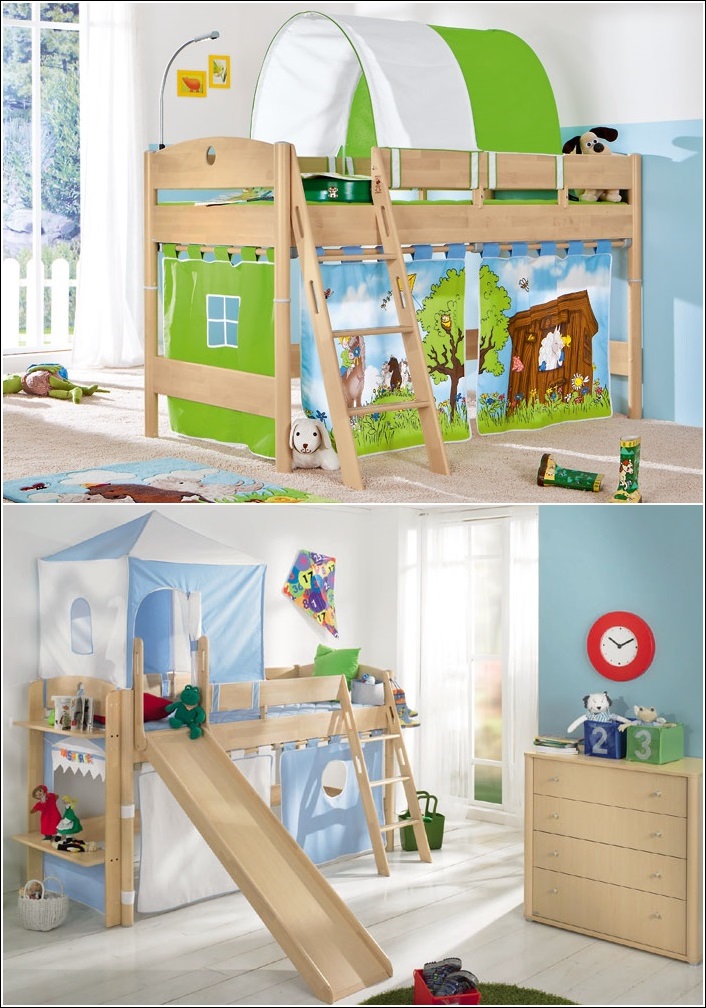 This design of bed has multiple arranging options and curtain themes provided by the manufacturer. The upper part can be used as a bed provided with a tent to give a camper feeling and the lower part with curtains can be used as a play tent.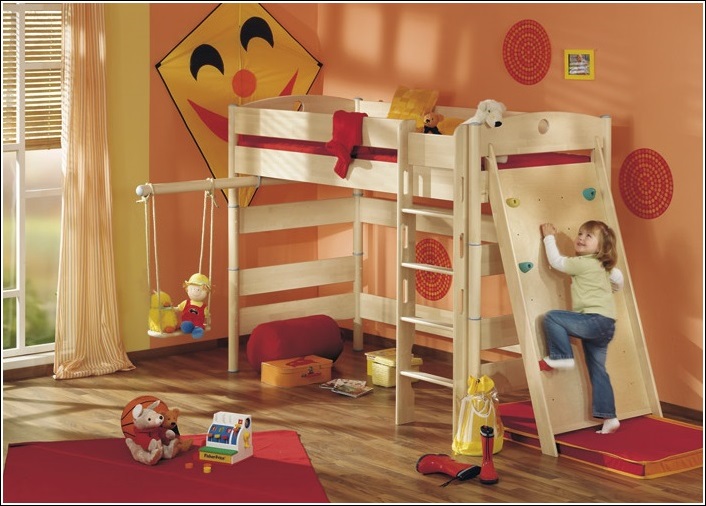 This bed is having a ladder through which the loft bed can be reached. Moreover, a rock climbing wall is also there for your little one to enjoy.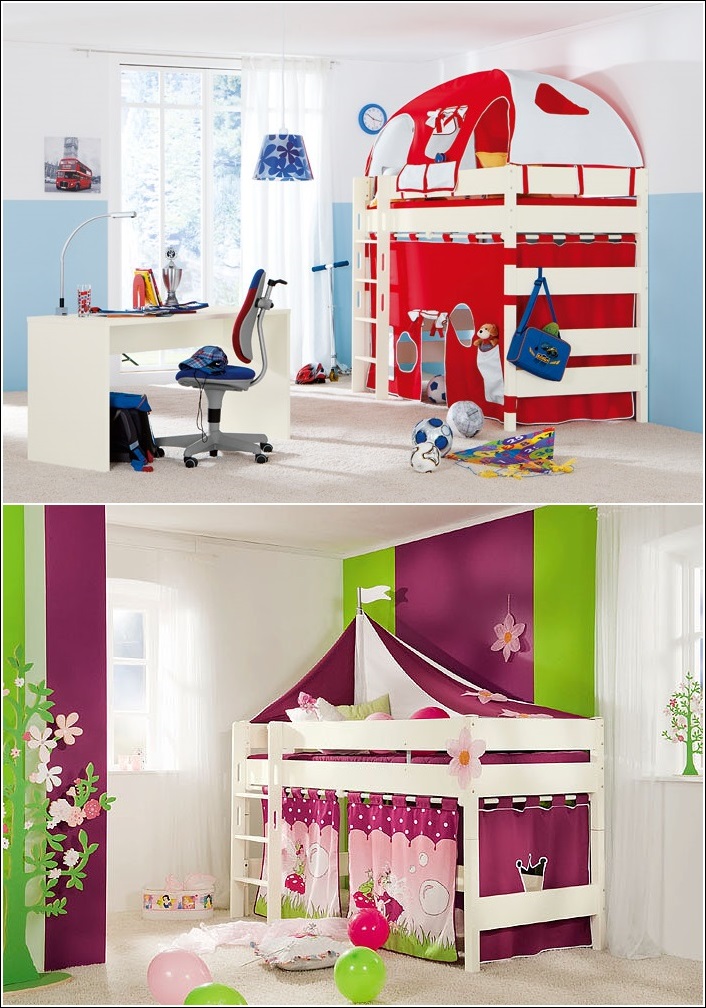 This bed in white finish can be customized both for girls and boys as the manufacturer provides such curtains and canopies that your little boy or girl would simply adore.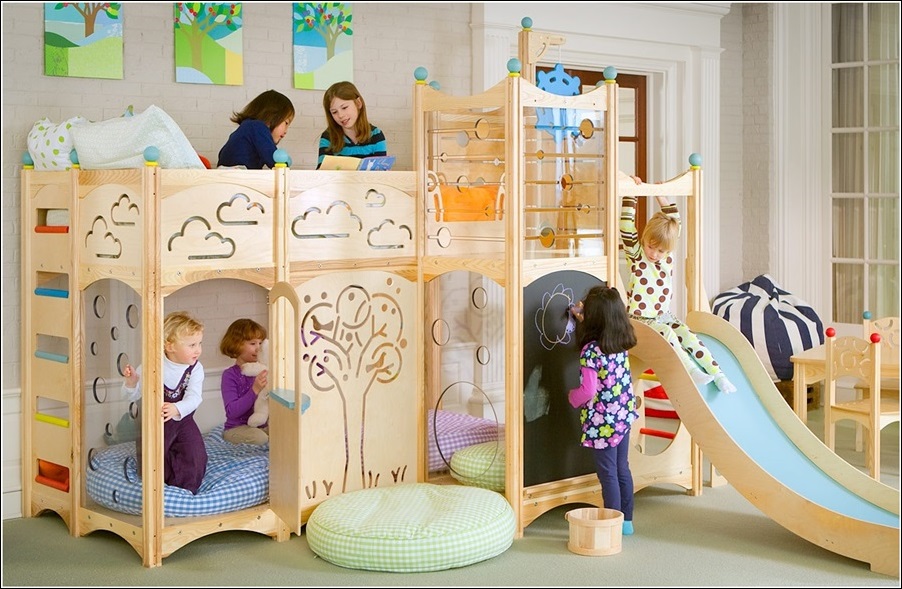 This bed is having a combination of acrylic and wooden make. It features clouds with a tree and has ladders, slide, play area and a bed. Moreover a chalkboard is also provided to add even more to the fun it provides.