We always look out for new things, new fashions and new furniture to make a change to our day to day life circle. Anyone would love to look different, fresh or do something different by implementing new ideas. It applies to home designing as well and people invent lots and lots new elements to make a change to our home space and today here we share with you all, some of amazingly creative and one kind of furniture designs from various interior designers and companies around the world.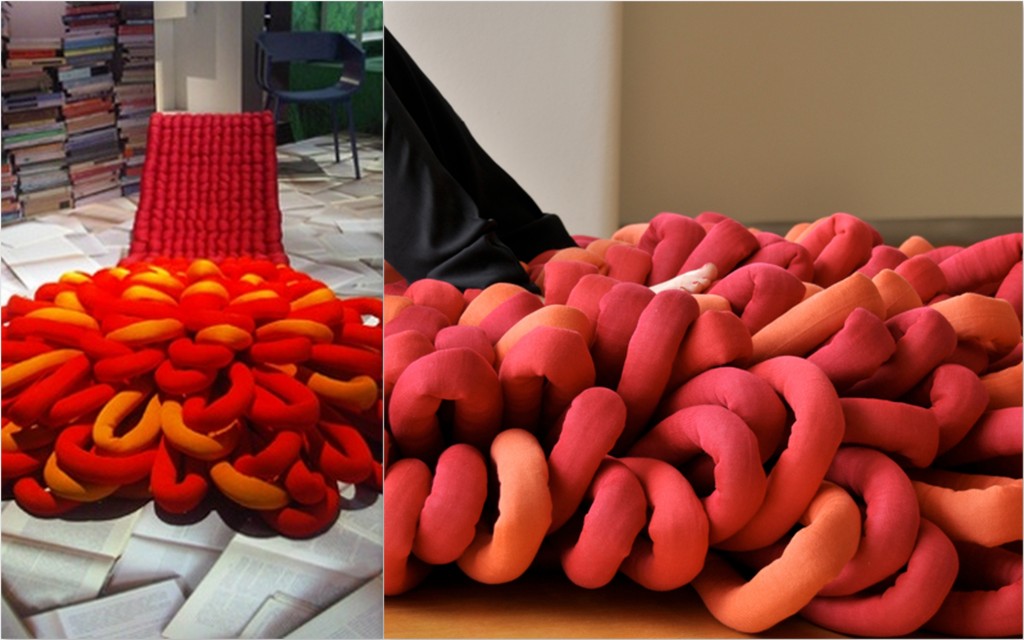 This lounge chair is designed by Dutch design student Sophie de Vocht and it suppose to be the first ever hybrid of a lounge chair and and rug in the world. She has amazingly manages to combine the support structure of a chaise lounge to the the pillowy warmth of a carpet, producing the one and only rug chair. The yarn which has used for this is measured almost 1000 feet in length, was specially made by Holland's textile museum. Unfortunately still this chair is not for sale but one Italian company Casmania has taken right to manufacture it you.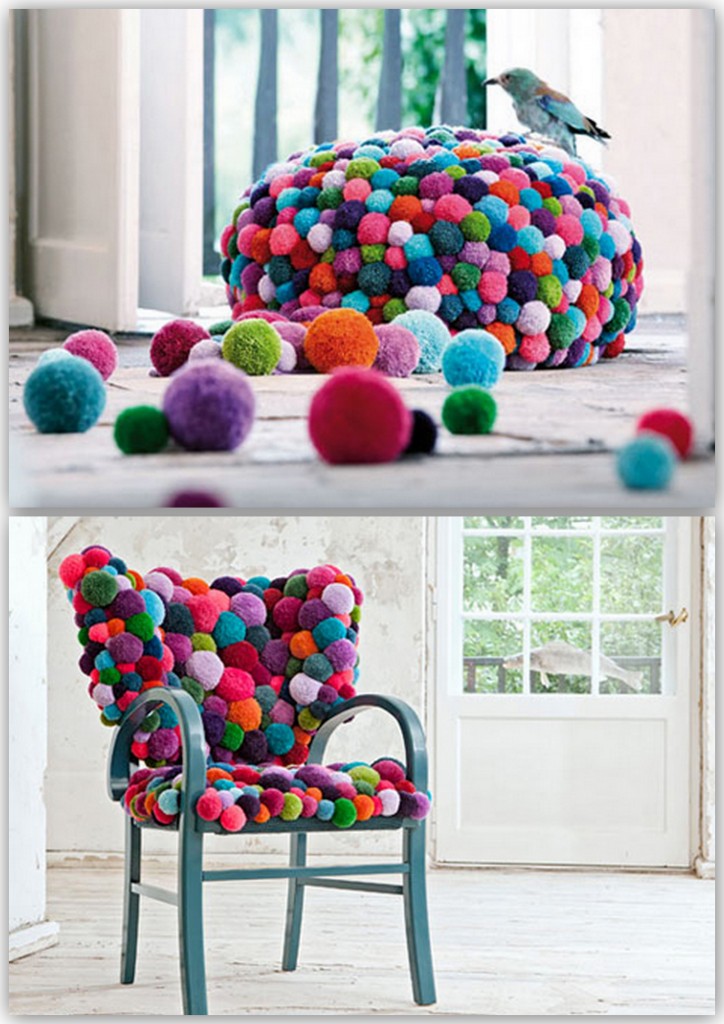 Bommel known as pom pom furniture again by MYK has these magnificent vibrant colored rugged chairs and puffs to make a pop up change and feel you conformable with the warmth to your living or any corner of your home. Each of these pom poms awe hand made and consist of several hundred of wool threads. This is another marvelous craftsmanship, anyone could stay without staring and admiring.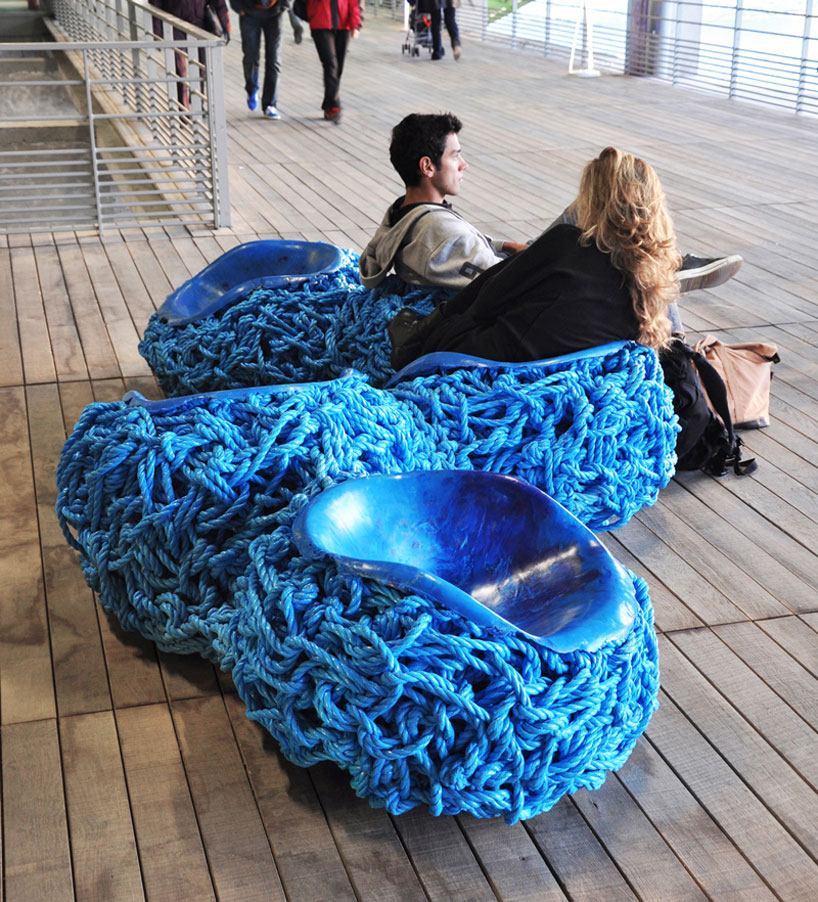 This blue bench and chair is another superior product to make a "wow" statement to any place. Tom Price, the British designer's blue rope serpentine bench is created by seamlessly weaving together five separate blue cable chairs which he had developed earlier. Each chair has created by heating and pressing a seat shaped former in to a ball of polypropylene rope. He has produced different type of furniture using the same method.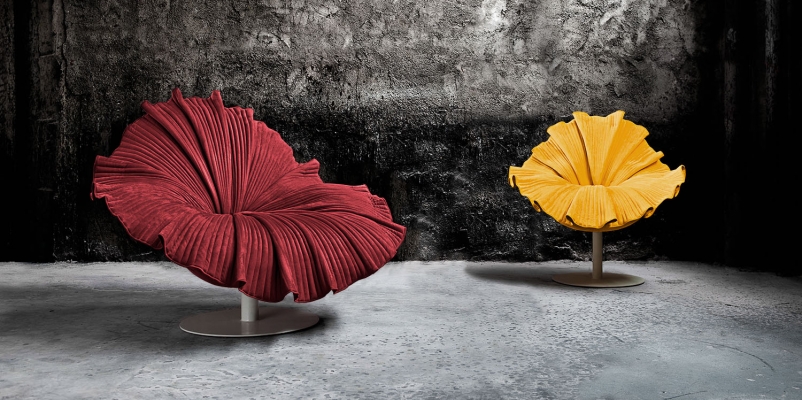 The Bloom lounge chair is inspired by a blossom of a flower which has produced by Kenneth Cobonpue, who is a multi-awarded  furniture designer and manufacturer from Cebu. This lovely chair is up for contemporary design plans to make it more elegant. The Bloom is totally handmade of microfiber stitched over a resin top with a steel base. It adds the modern, coziness and comfort to anywhere in the house.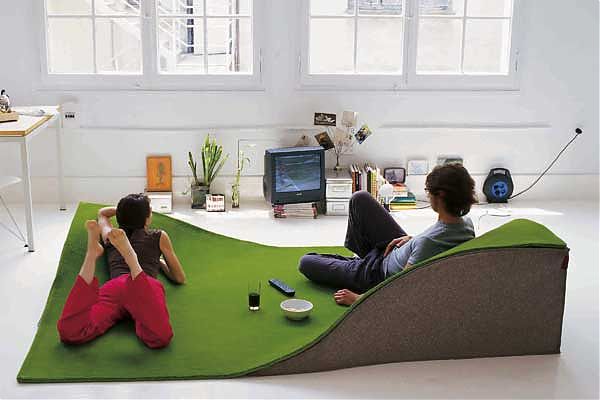 Named by "Flying Carpet" and it has done the justice to the name as it really shows out kids imaginations of Flying Carpets. This fun filled rug furniture or seating is from Emilliama Design Studio produced by Nanimar Quiana. The design makes it a comfortable and playful three dimension space to sit down, stretch, and relax in your favorite reading nook or any corner of the house.