If your bedroom, living space, kitchen or any other area of your house is very simple either in the form of light colours or is in single tone then the best way to spark up the look of those spaces would be adding a few splashes of vibrant colours. So here you go for some interiors with pops of colours…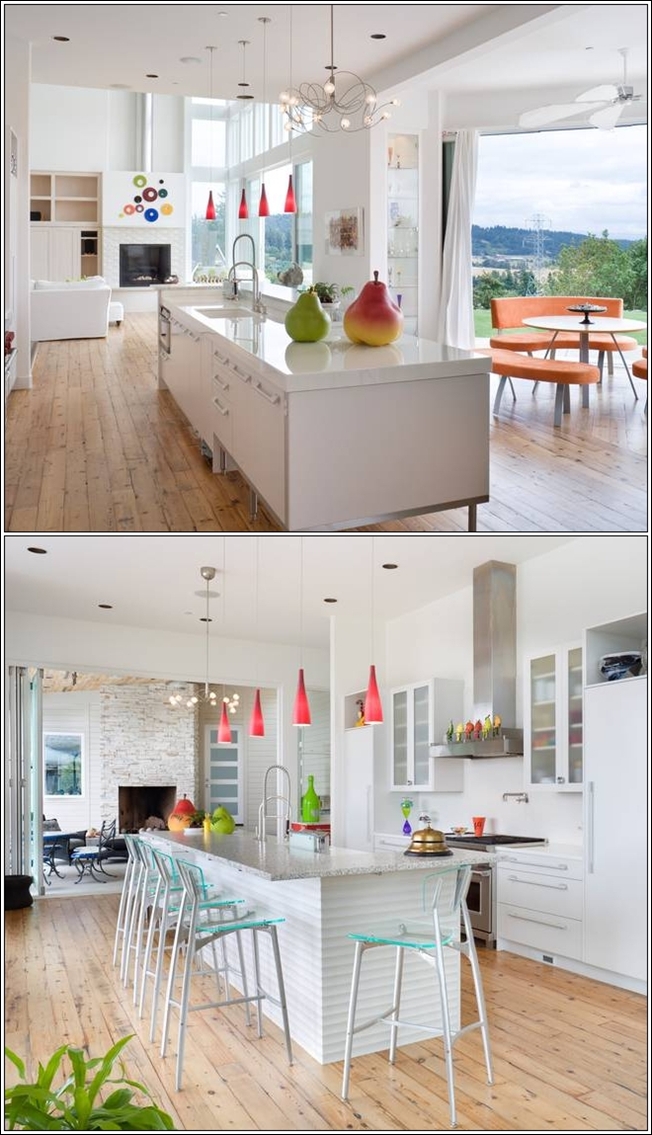 Via: houseplans
1. House Plans
This kitchen is very simple in look with a white outlook and a wooden floor. It is given a lift with the help of red pendant lights and a few colourful decorative fruits.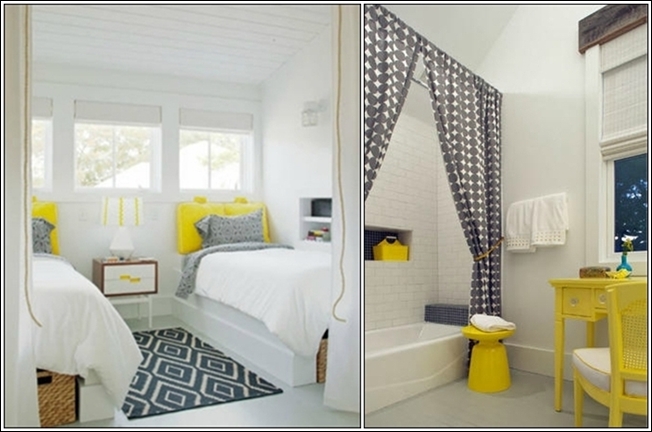 Via: rethinkdesignstudio
2. Rethink Design Studio
This space is very elegant and simple with white dominating in the bedroom as well as bathroom. They are having a grey print combined with fresh bursts of sunny yellow.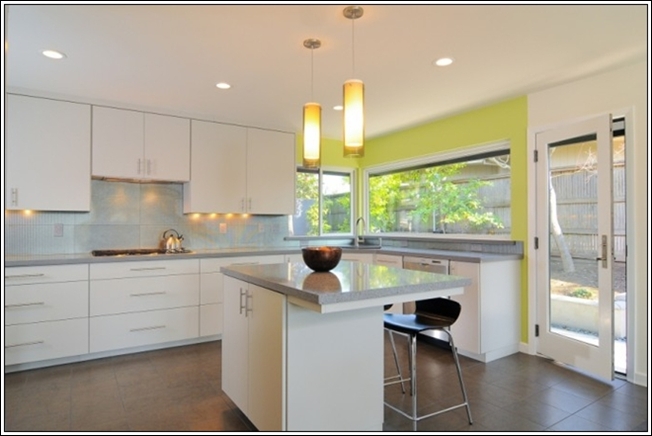 Via: kerriekelly
3. KERRIE KELLY DESIGN LAB
This kitchen if was without the lime green wall and yellow lamps would have been totally different. The whole liveliness is added to it due to these two elements of wall colour and the lighting fixtures.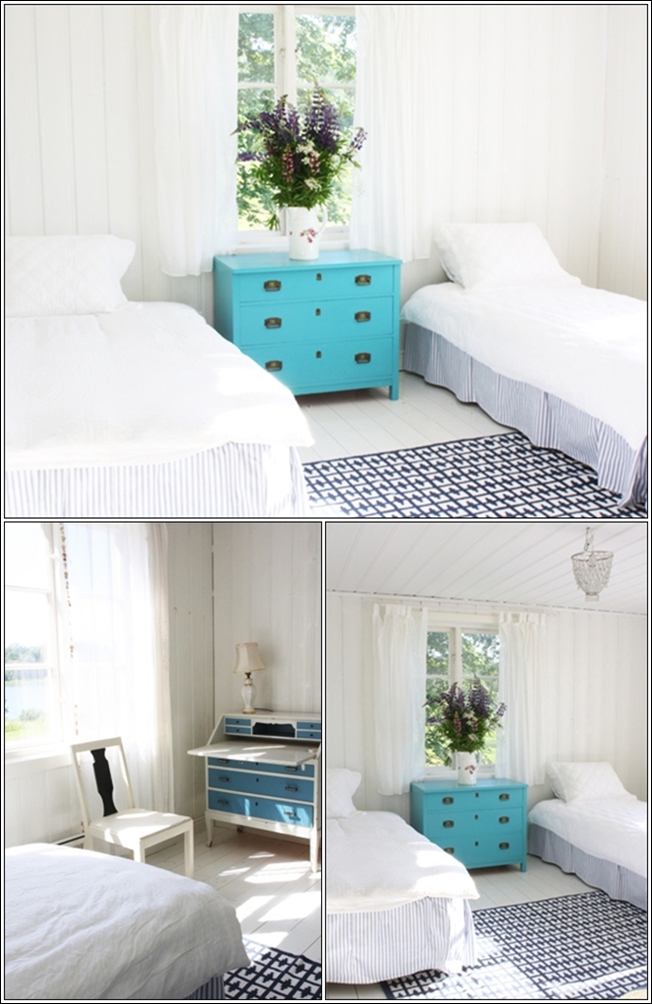 Via: marmaladeinteriors
4. Marmalade Interiors
This room also has majority of white colour dominating the space that is added a zing with an azure night stand between the two bed and a printed rug underneath.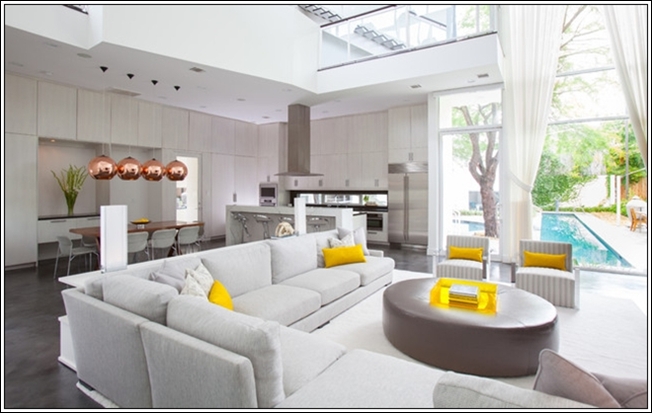 Via: laurauinteriordesign
5. Laura U
This living space has dove grey colour spread all over and a quick way to brighten it up was adding some yellow throws and a yellow centre piece on the coffee table. The dining area behind it is also simple that is added hues through metallic orange pendant lights.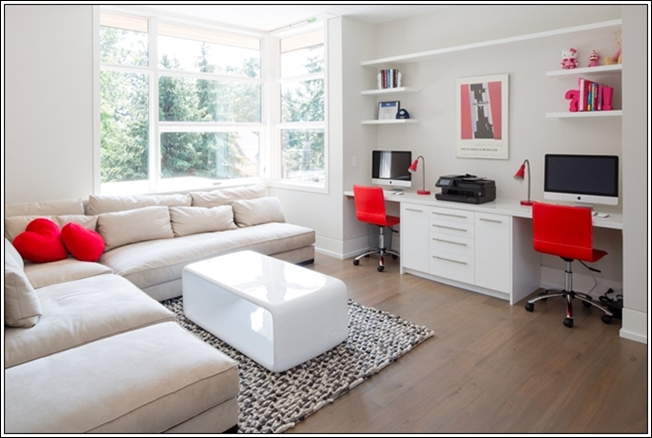 Via: jasonhartog
6. Jason Hartog Photography
This living and work area has beige spread on everything and its look is totally changed by the addition of red heart shaped throws in the sofa and red work chairs.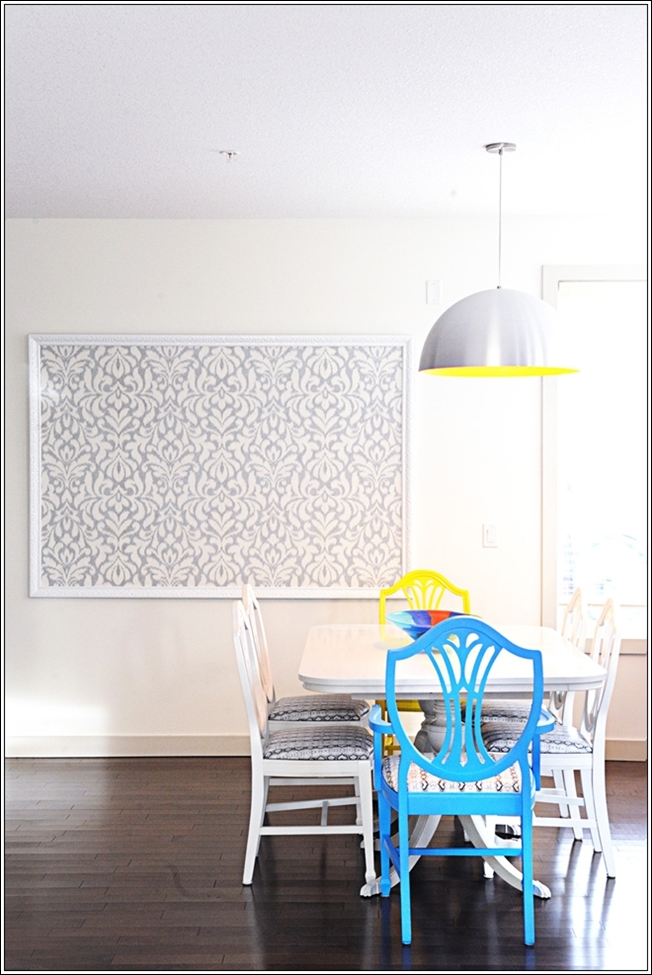 Via: collageinteriors
7. Collage Interiors
This dining space is having mostly grey that is accented greatly with two chairs of blue and yellow colour and a pendant light with inside lined with bright yellow hue.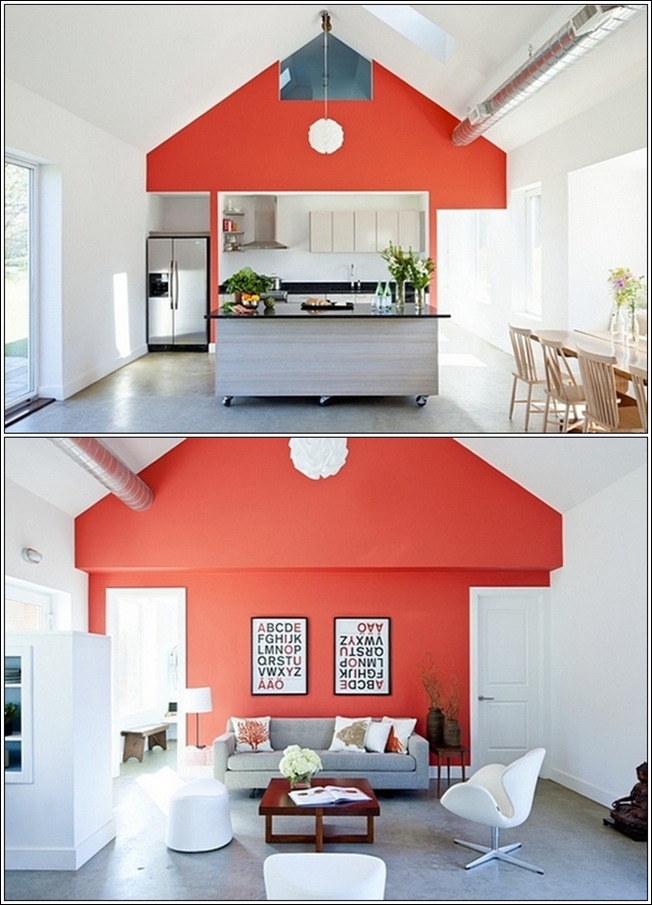 Via: zeroenergy
8. Zero Energy DESIGN
This house has its interior in very dim hues and to jazz it up the walls are painted with cheerful and energizing orange.