Applying decals to blind walls makes them look entirely different and if the decals are interesting then they can do wonders to your walls' outlook. Silhouette decals appear to be a very good option as looking at them takes you to another world of imagination. The outlines of the characters and shaped depicted in silhouette decals seems to be pictures telling you stories. So, are you ready to listen to their whispers?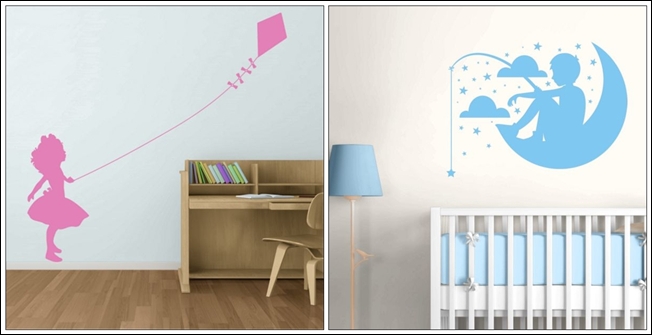 Via: Dali Decals
1. Dali Decals
The first decal is in pink colour with a girl flying a kite, giving you a sense of freedom like the playing of a girl while flying the kite high and high in the sky. Its price is $59. The second decal is in blue colour which is a boy fishing while sitting on moon while stars and clouds surround him. Its price is $45.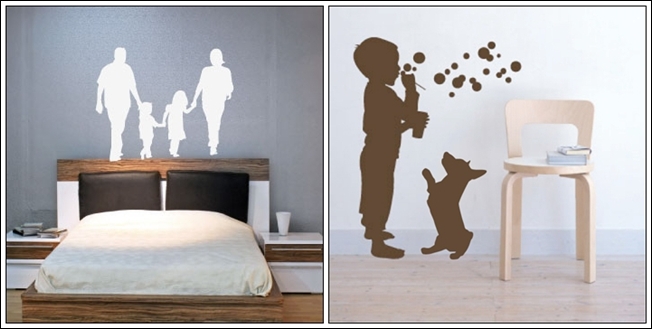 Via: La Papier Sudio
2. La Papier Sudio
The first decals symbolizes the strong bond between a happy family. This kind of decal is available in varying number of persons to suite your family's requirement.The second decal is a boy blowing out bubble while his dog looks at him as if wanting to catch the bubbles.Boys are going to love it. Each of these decals will cost you $10.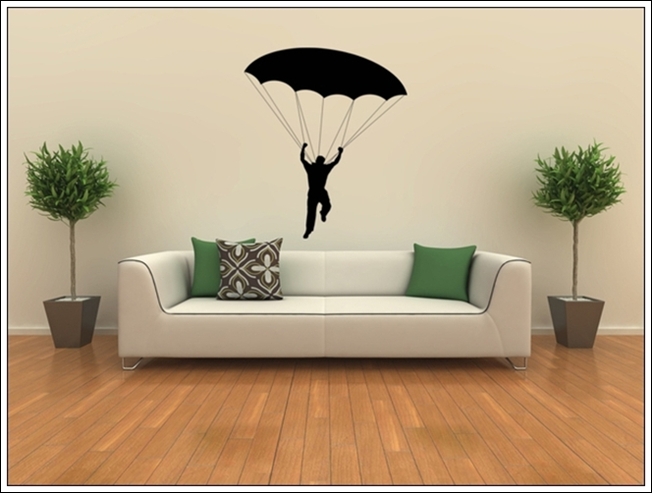 Via: Wall Monkeys
3. Wall Monkeys
Do you dream of flying in the air and love the sport of parachuting? If yes then this decal is for your heart that loves freedom. This decals is silhouette of a man descending down on a parachute. This sticker is available in 20 colours and its price is 7.99 bucks.

Via: My-Wall-Decal
4. My Wall Decal
Do you love cats and want them to be around you? These decal are providing you the opportunity. These are cats in different postures and they look absolutely real. These cats are available in 9 poses with a range of 42 colours. This will cost you $11.9.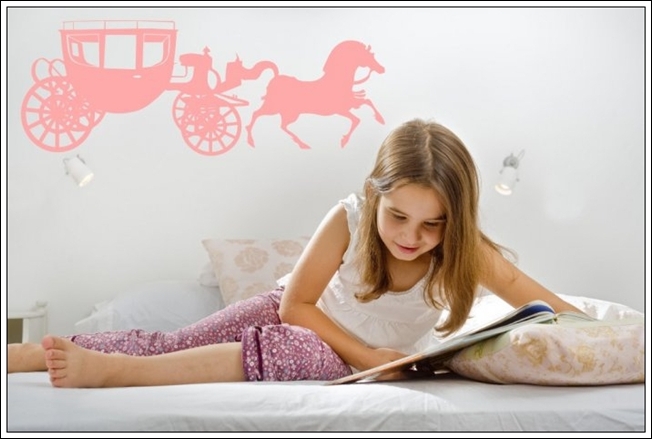 Via: Broom Stickers
5. Broom Stickers
Which little princess won't be impressed by Cinderella's enchanted carriage. This sticker portrays the same carriage with pure girly colour pink. This magical decal will cost you £13.99. It is available in more than 30 colours.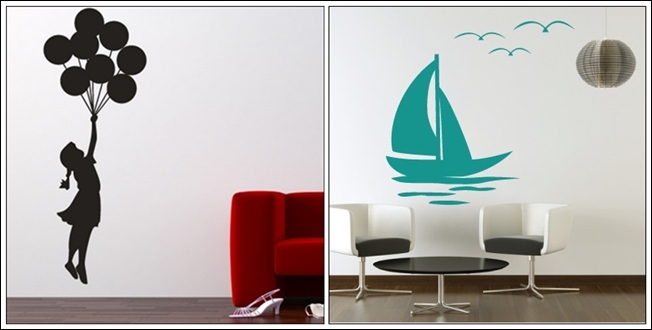 Via: Stickers Wall
6. Stickers Wall
The first decal is a girl playing with gas balloons and seems to be enjoying them. Its price is £6.5. The second decal is a ship sailing over water. This decal is in perfect greenish blue colour like that of a sea. Its price is £15.99.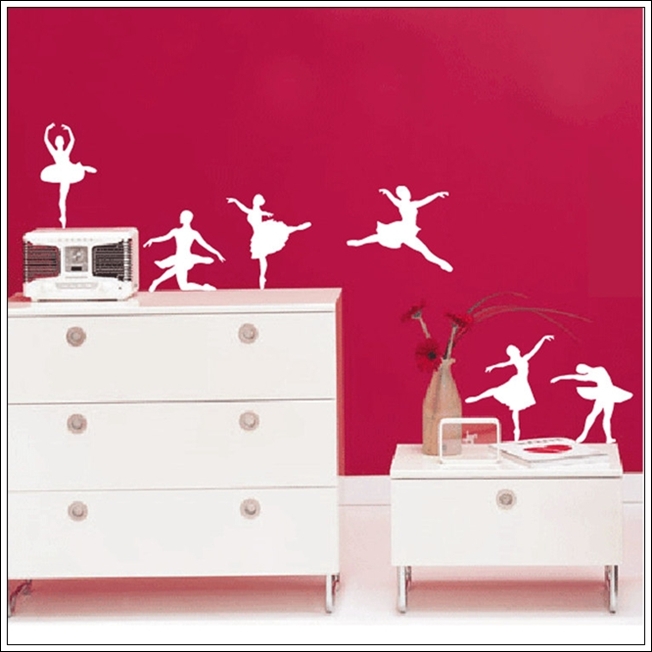 Via: Etsy
7. Etsy
This decal is themed around ballet dancers dancing in different steps and spreading their magical spell. These decals will be loved by girls. The price of these decals is $17.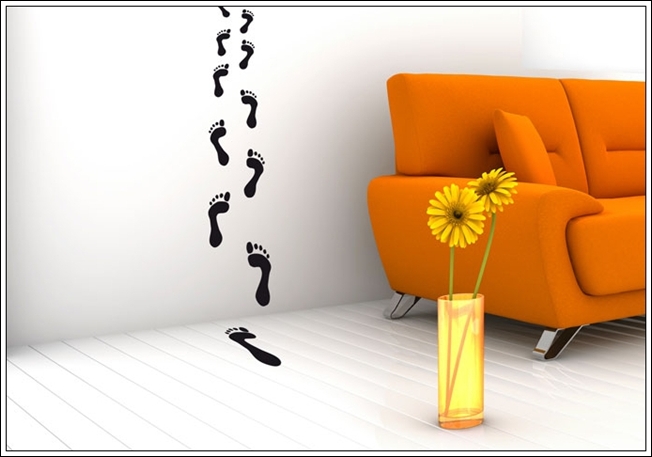 Via: Wall-Art
8. Wall Art
This one seems to be totally different and depicts footsteps of a human as if someone has climbed the wall while leaving footprints. What a unique concept! Its price is $19.9 and is available in as much colours as you can think of.