Adorn your bedroom by placing a table lamp on your side tables or night stands. Contemporary table lamps not only fulfil the purpose of giving light but also serve as decorations in your room. Here are some table lamps that you will think of putting at your bedside…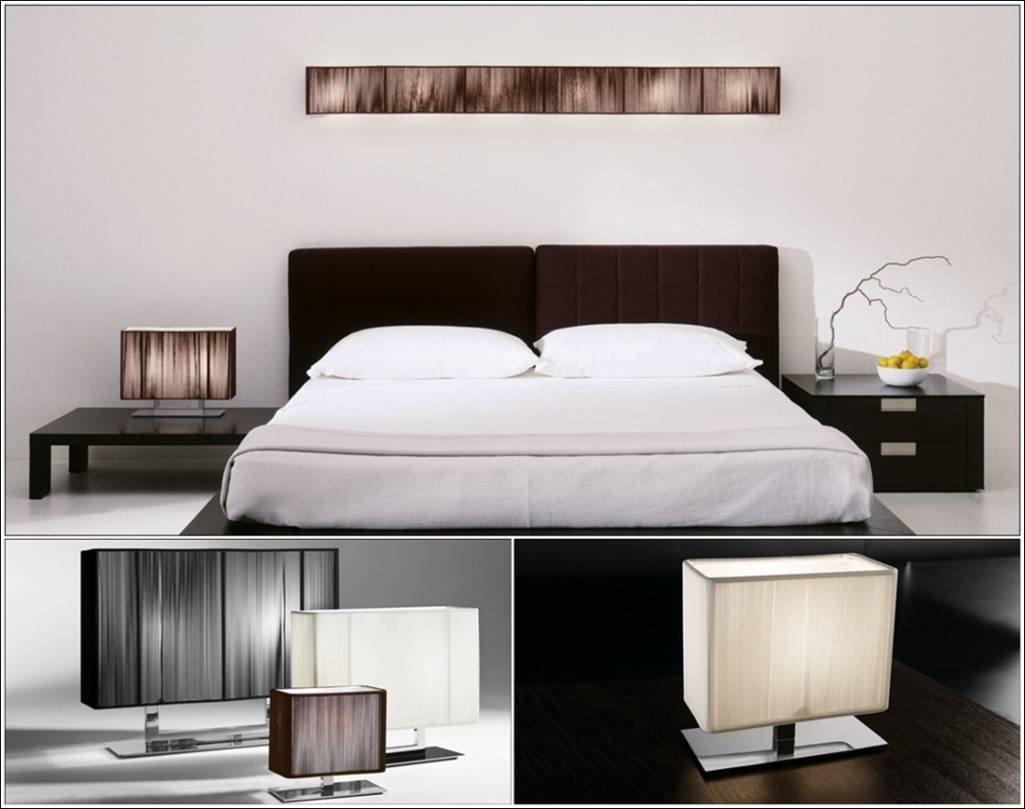 Via: Axo Light
1. Axo Light
This lamp is given its fine texture by a lamp shade that is actually made up of silken threads. The frame of the lamp is chrome plated. It has a beautiful rectangular design and it is available in three colour options of ivory white, black and brownish tobacco colour. It is supported on a flat base that is looking chic.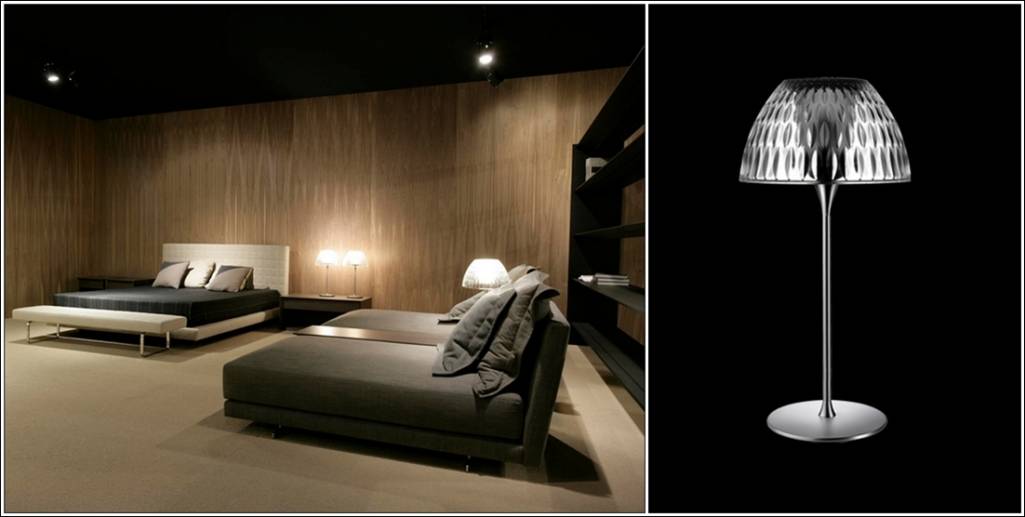 Via: Estiluz
2. Estiluz
This lamp is a slightly tall lamp with a beautiful textured embossed glossy pattern. Then it has a sleek metal stand with a round base. You can also pair two lamps together that will look even more good. So make this addition to your room and improve its appearance.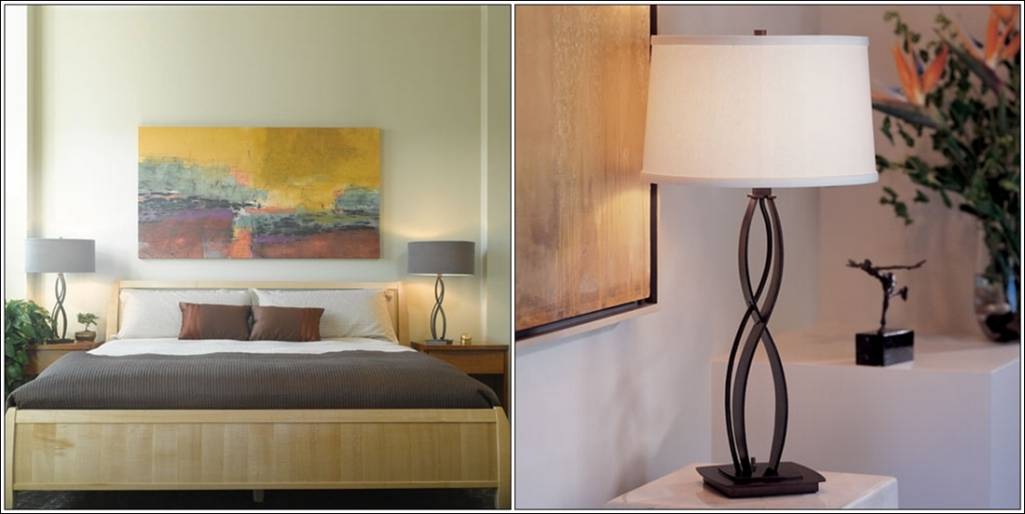 Via: Y Lighting
3. Y Lighting
This lamp has a unique stand that is made with opposing curves and is looking like a treasured heirloom. It has a nice cylindrical shade and the light filtering through it is creating a dramatic ambience. This lamp named as 'Almost Infinity' costs $540.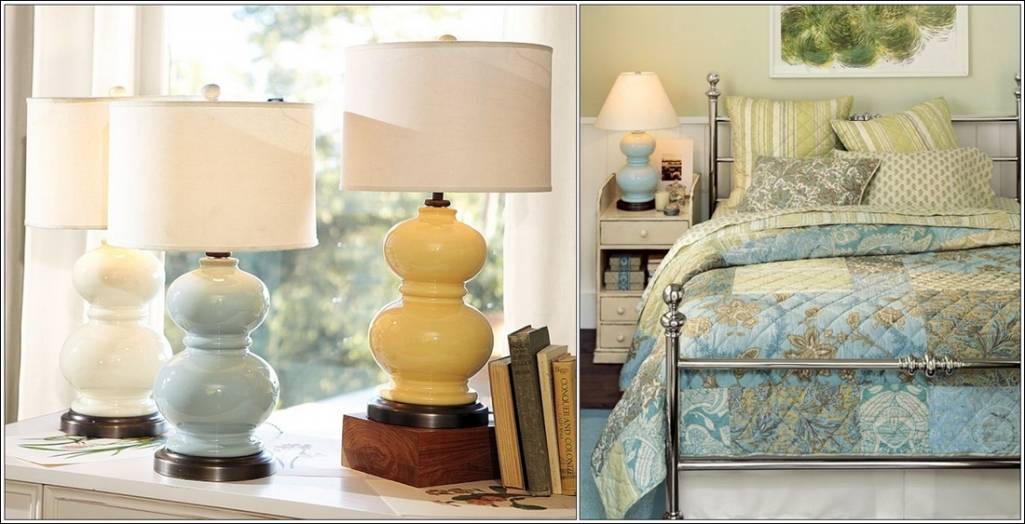 Via: Pottery Barn
4. Pottery Barn
Bring some style to your room by this glazed ceramic glossy lamp that is looking fabulous with its creamy white lamp shades. This lamp is available in three beautiful colour options that are pearl white, porcelain blue and sun drop yellow. Its price is $108.9.

Via: Z Gallerie
5. Z Gallerie
This lamp has a dazzling silver mirror stand supporting an elegant white lamp shade. Its base is chrome brushed. This lamp in your room will be a glow filled with sophistication at your bedside. Its price is $199.
Via: DWR
6. Design Within Reach
This lamp is entirely made with smooth and shiny aluminium which is then given a gloss finish to bring out the charming effect. It is available with a dimmer to control luminosity. It is available in black and white finishes and its price is from $1,095 to $1,295.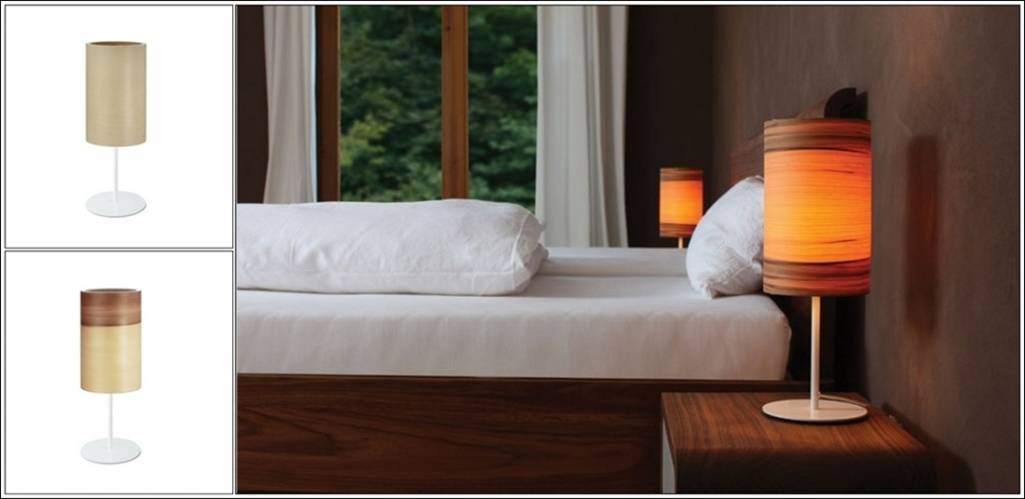 Via: Dreizehngrad
7. Dreizehngrad
Now this is all we call modern stuff ! It has beautiful woody style finish. The lamp shade is available in wooden finishes of maple and satin walnut and they are looking so good.