Feel the freshness of green around you every morning when you wake up from a good night's sleep. Green colour around you will calm your senses and will give you a refreshing start of the day. Here are some rooms with serenity of green unfolding…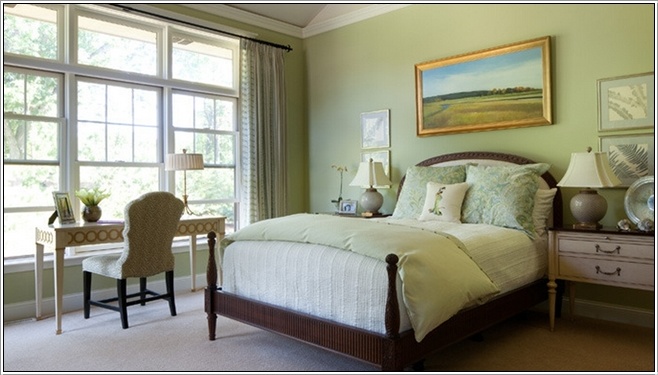 Via: Eminent I D
1. Eminent Interior Design
This room is done in green colour with its wall painted in mint colour. The bed is of traditional wooden style with posts at the foot board. The bedding is a blend of green and white with the pillows having nice green foliage print.
Via: Coddington Design
2. Coddington Design
This room has everything in olive shade with white colour blended in the form of a night stand, headboard and bedding. The velvety tufted bench is also in olive tinge. The lamp shades are also green with a sleek look. The sitting area of this room is also very inviting with green, white and silver fixtures.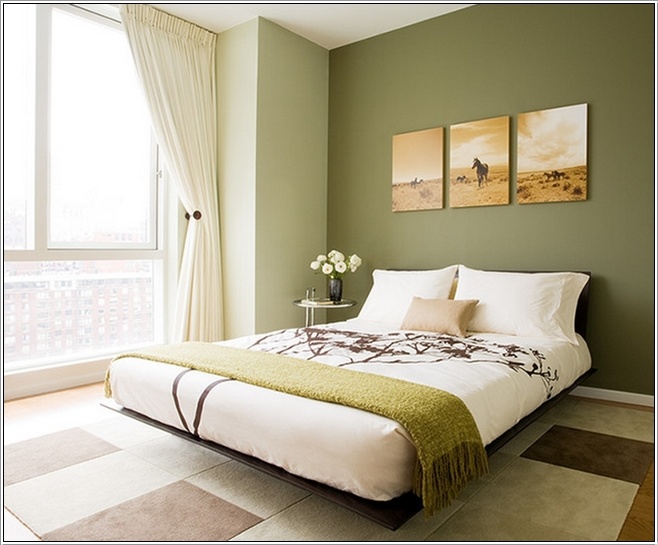 Via: Susan Kennedy Design
3. Susan Kennedy Design
This room in green and white colour seems very pleasant. It has walls in green with sepia style photos just above the headboard of the bed. The bedding is in white, green and wheat tones. The room is tiled that is looking well with the furniture. White curtains cascading over floor to ceiling windows are bringing vitality to this room.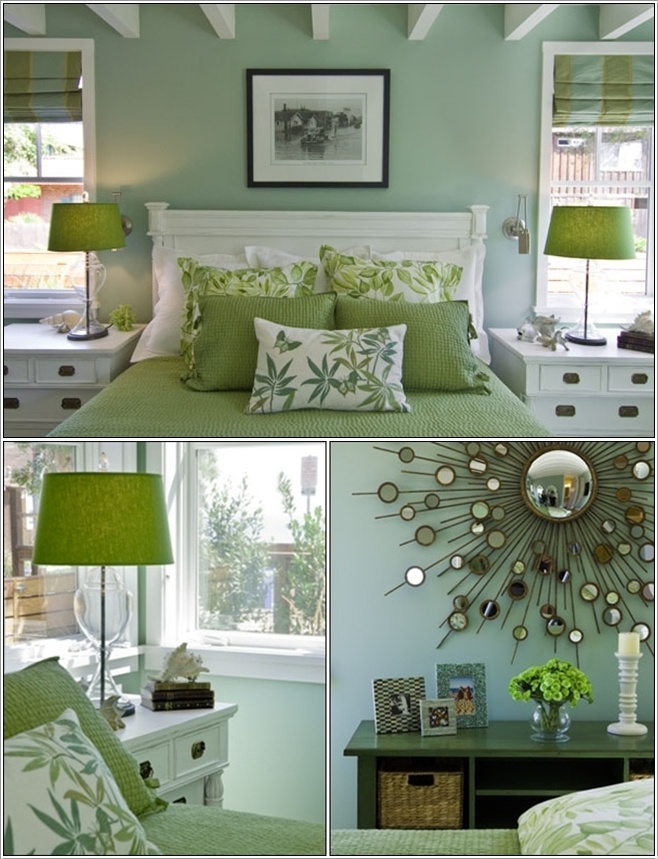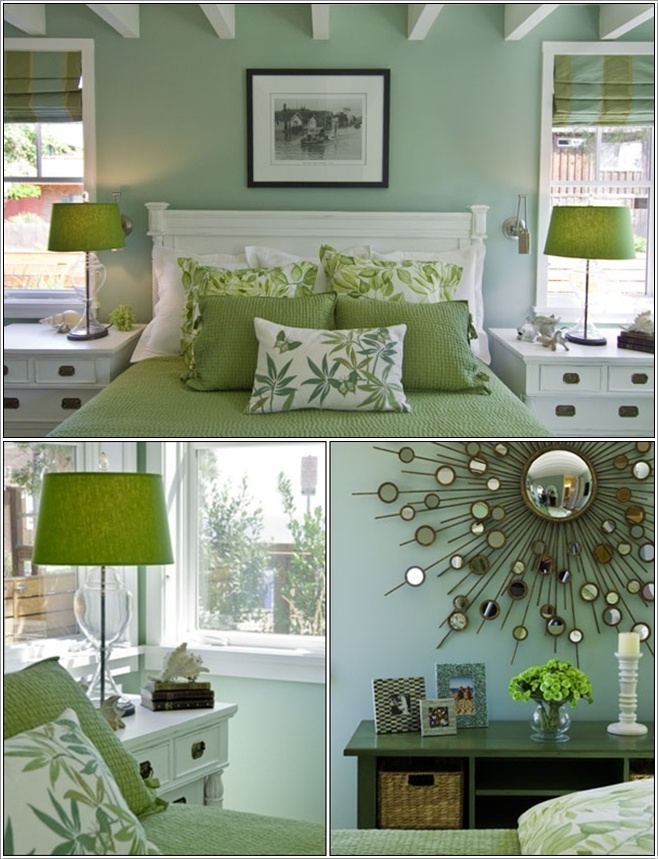 Via: V E Interior Design
4. Viscusi Elson Interior Design
This room brings to mind the freshness of citrus lime with its elegant and ever popular combination of white and lime green. The furniture and the ceiling of the room are in white. With this the walls, bedding and table lamps are in green. To add a bit more spark a mirror is also hung just above the console table.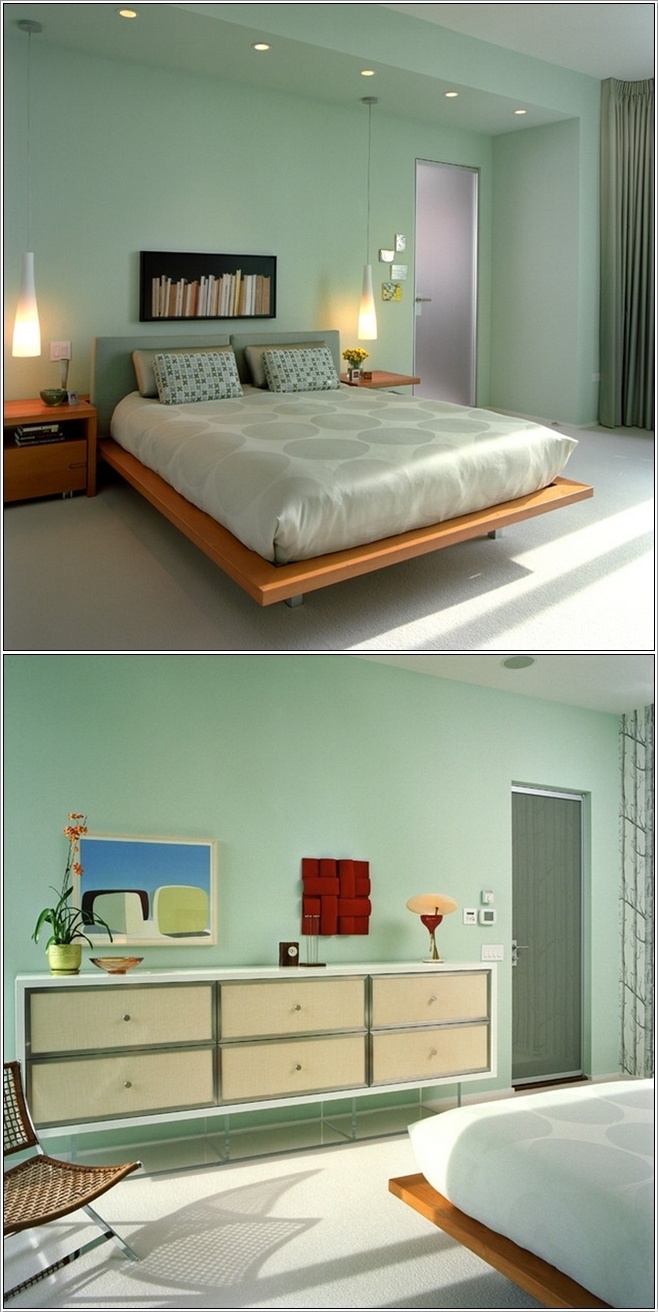 Via: Richman Interiors
5. Michael Richman Interiors
This room is having a very contemporary look with its sage green walls and a bedding having silky circles creating a classy mix of textures. Further LED ceiling lights and two pendant lamps hanging just above the side tables are awesome.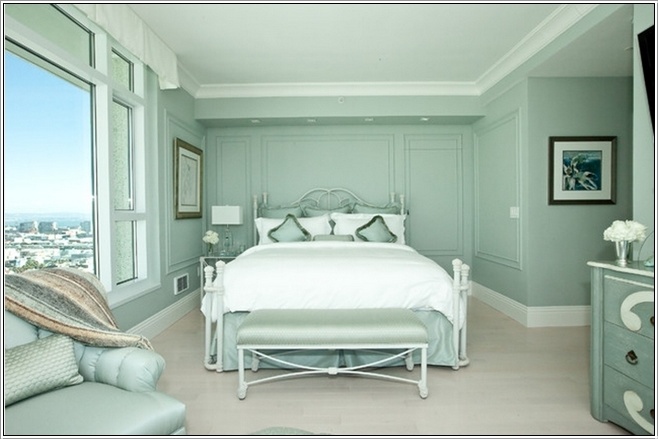 Via: Sophisticate Interiors
6. Sophisticate Interiors
Can a monochromatic room be more soothing than this? This room has everything immersed in celadon shade. This bedroom has beautiful white bedding with silky green throws. The floor is also in a very neutral shade hence green rules everywhere.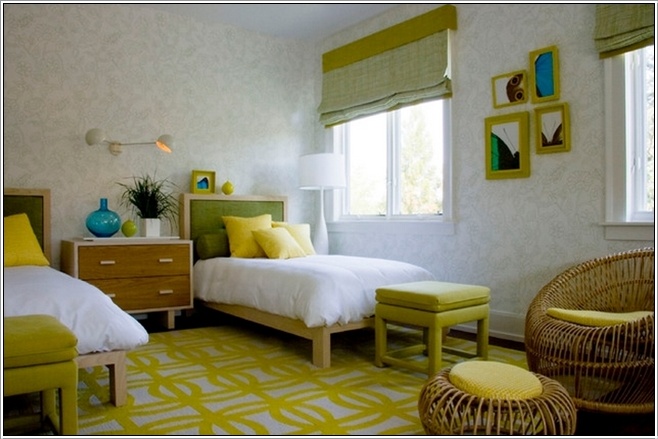 Via: Amy Lau Design
7. Amy Lau Design
This room has fun and liveliness of chartreuse green. The carpet has a buzzy chartreuse green pattern in uniformity with ottomans, a wicker couch and foot rest. To add further zing the headboards are in different green tone.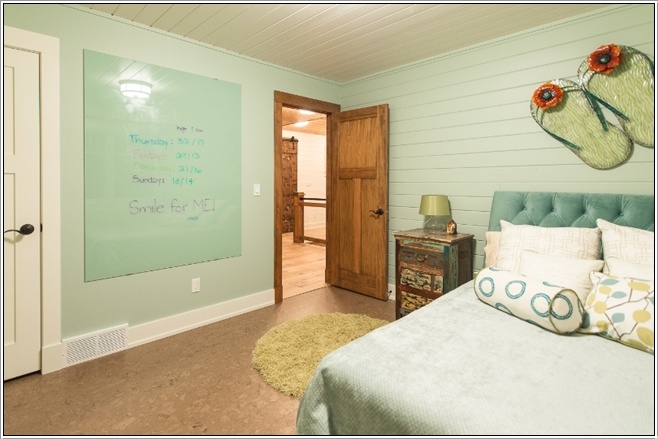 Via: Northern Sky
8. Northern Sky Developments
This is kids' green world. The room is in soft tone of apple green. It has ever interesting decorations like two big slippers hanging joyfully above the tufted green headboard. This is not all, a glass board in green is also there to write anything your heart goes for.