Most Often in the world of the interior design, the hallway is the most under rated room for decorating. That is a crucial and fundamental mistake, since the hallway is the opening room and it is the place which is providing with the first impression of your entire home. Therefore, hallways  should be decorated carefully just like any other room of your house. The good thing is that the hallway require minimal effort and furniture so it should be a pretty easy thing to do if you manage to raise a little bit of creativity. The best way to create a welcoming and nice hallway is to set a specific theme. In this article we have choose the most appropriate theme for this season of the year " The Fresh Sea Inspired Coastal Hallways." Coastal hallway will reflect  with freshness and will create a cool and elegant first impression. In below you can check the couple of  coastal hallways design ideas.
1.Blue and White Elegant Coastal Hallway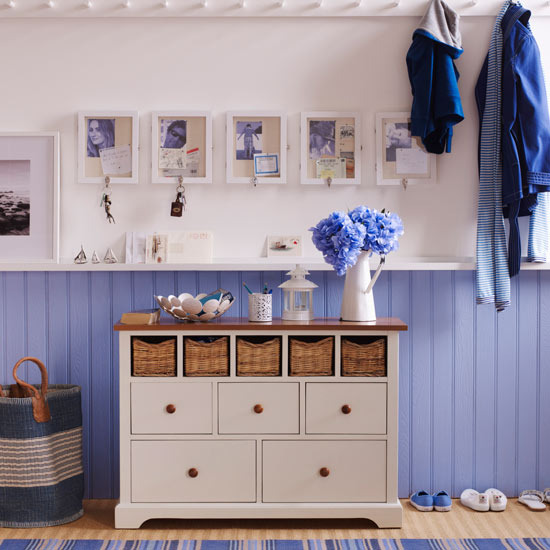 Blue and white are colors that are the most related to the sea and the beach,  for obvious reason. Therefore, with combination of these two colors and  some rattan baskets, you can achieve a super fresh hallway.
2.Colorful Beach House Inspired Hallway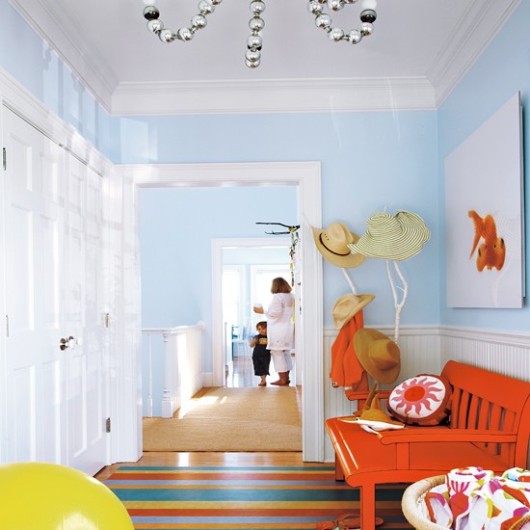 Colorful area rug and  pale blue wall is a basic for creating a hallway that will reflect with  super fresh and cool energy.
3.Creative and Colorful Coastal Hallway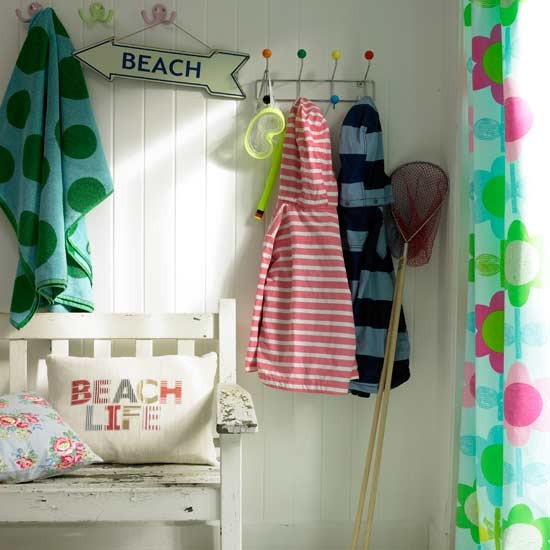 This is a really cool example of how can you create a super coastal and beach inspired hallway , just with a help of a little creativity and mix with furniture.
4.Luxury Coastal Hallway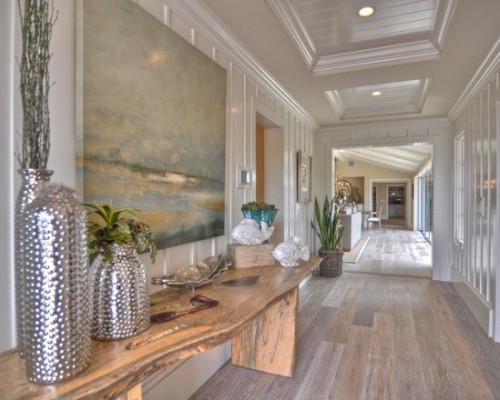 This is a little over the top coastal hallway, but if you are into luxury and yet you want the simplicity  this will be the right hallway for you.
5.Sailor Boat Inspired Coastal Hallway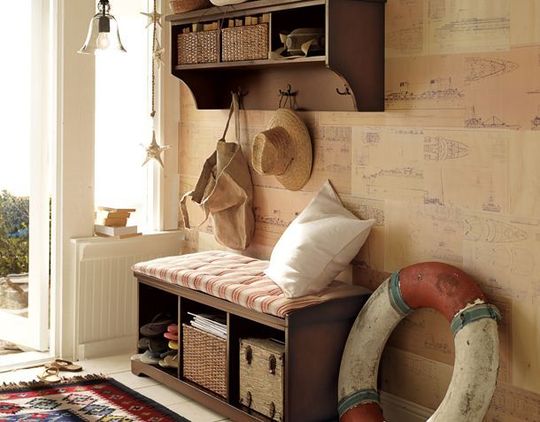 Simplicity is eternal source of style, and if you manage to add a cool element of rough sailboat details, you will achieve a super cute and fresh hallway.
6.Sophisticated White Coastal Hallway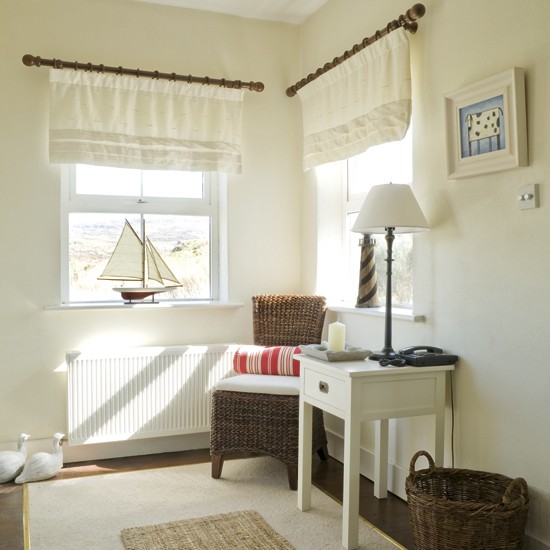 Rattan baskets , sailboat souvenir and eggshell white, those are the ingredients to "cook" a sea side hallway.
7.White Wooden Coastal Hallway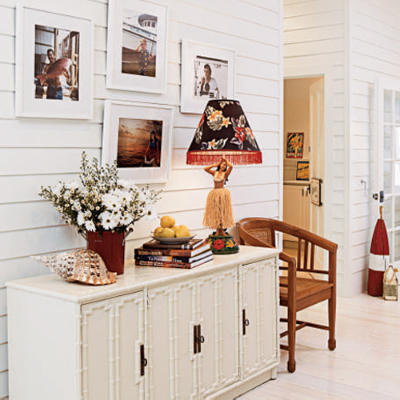 Elegant and  yet simple and fresh coastal hallway.