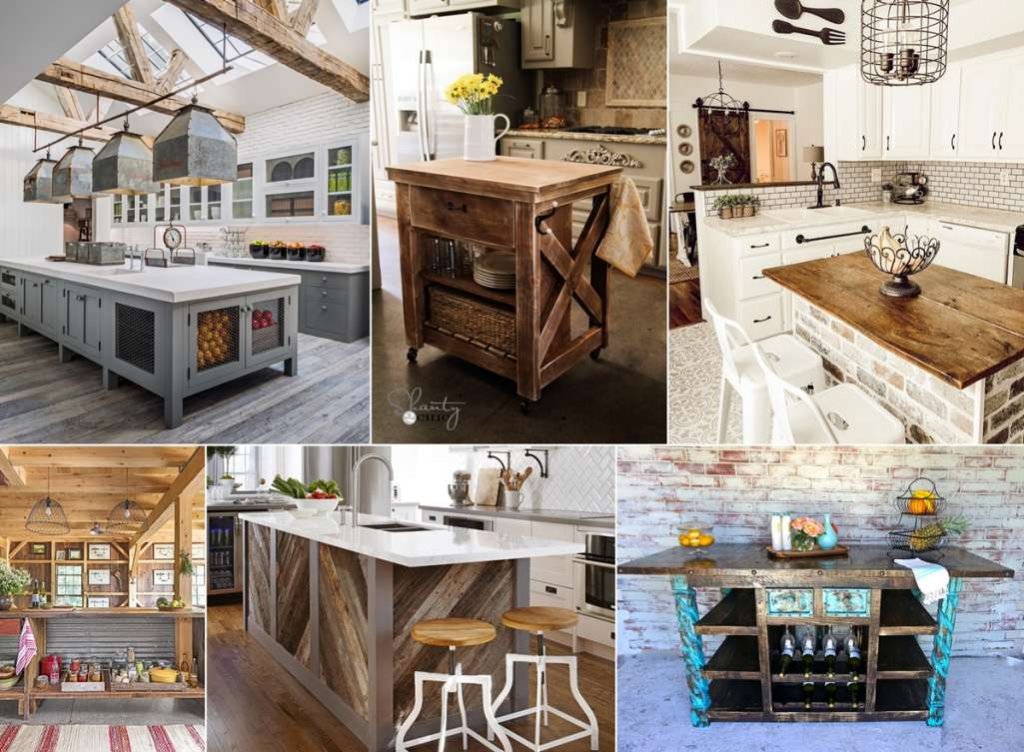 A rustic kitchen island can be situated in a kitchen with any theme. Even if your kitchen is modern, a rustic piece will accent it beautifully. So, here are some rustic island designs.
1. A Small Rolling Cart Island with X Sides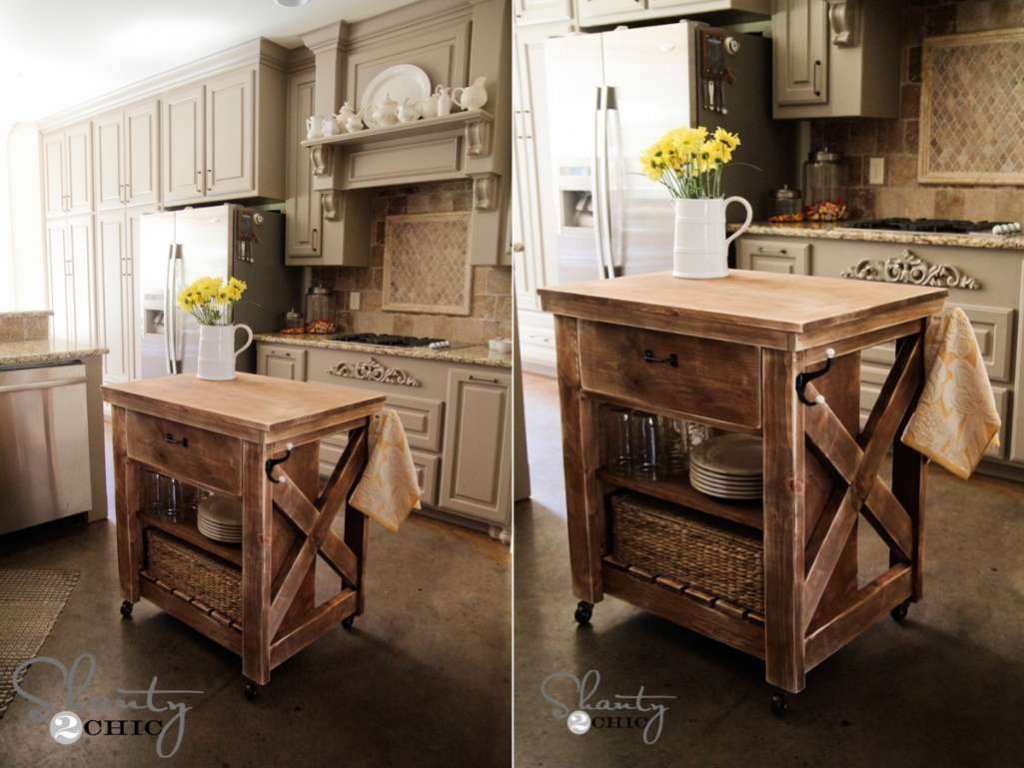 An island like this will be ever ready to move around your kitchen whenever needed.
2. A Brick and Wood Kitchen Island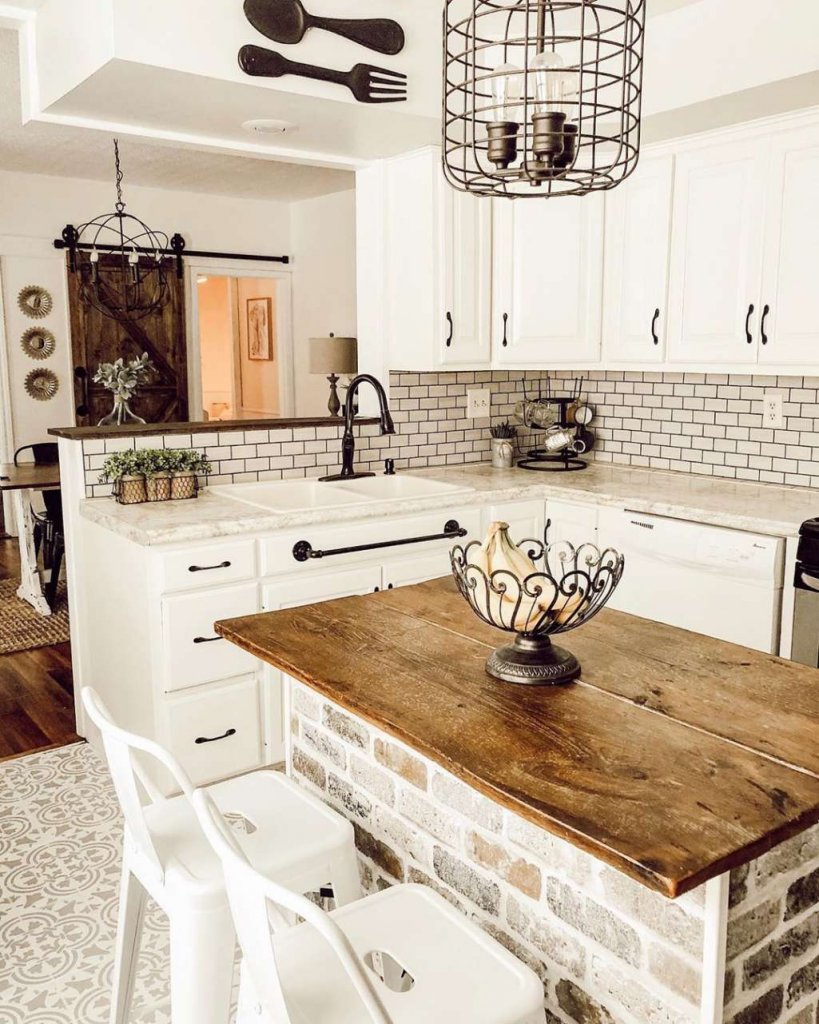 Yes! You can use bricks to build a kitchen island. Top it with a wooden board or a butcher block.
3. A Stacked Stone Kitchen Island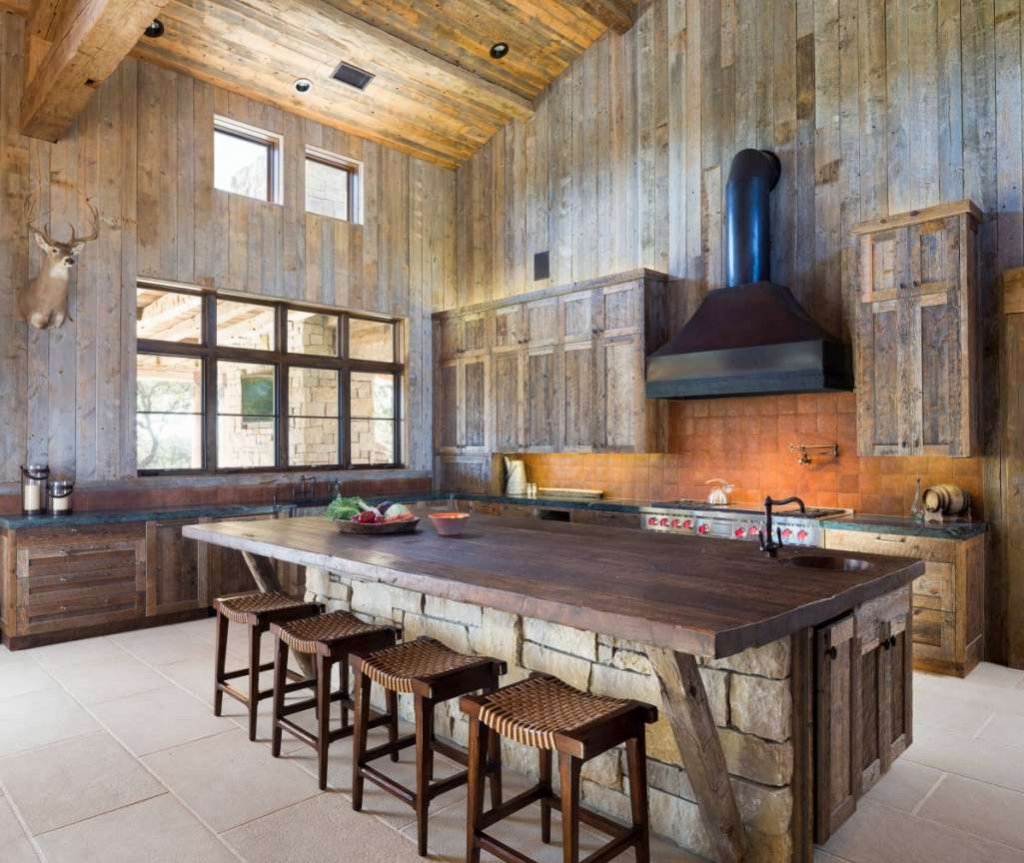 This island is cladded with stacked stones. It has cabinets too created with reclaimed wood. The countertop is of wood.
4. An Island with Pattern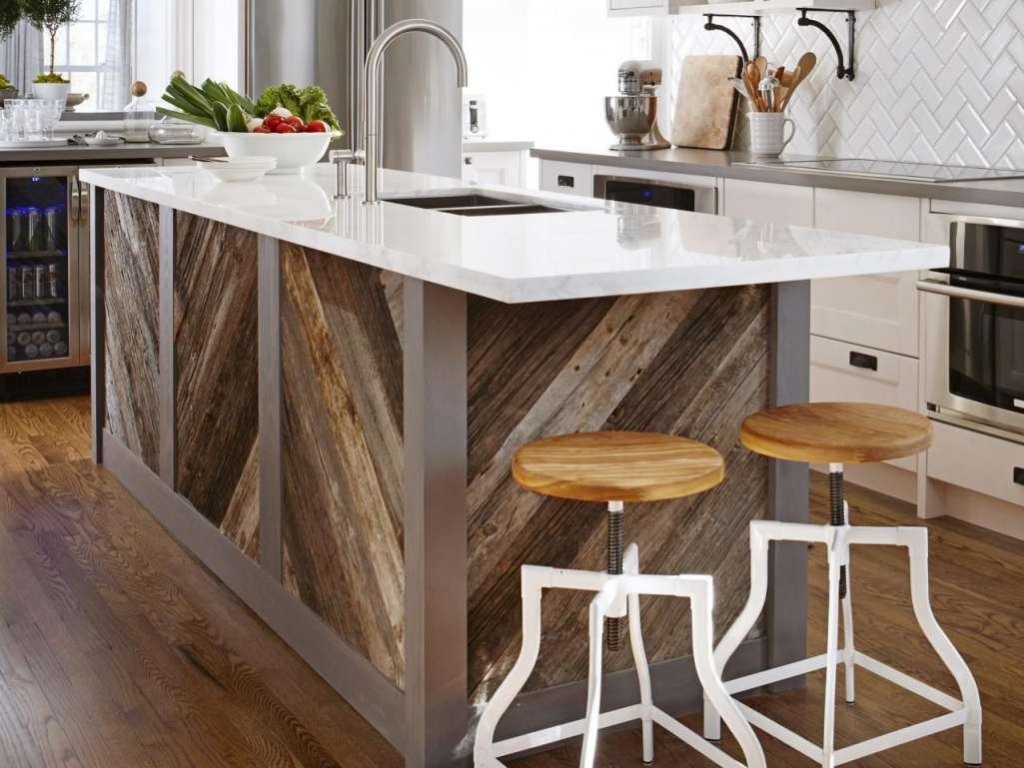 This island has boards of reclaimed wood applied slantingly creating a distinct pattern.
5. A Kitchen Island with Chicken Wire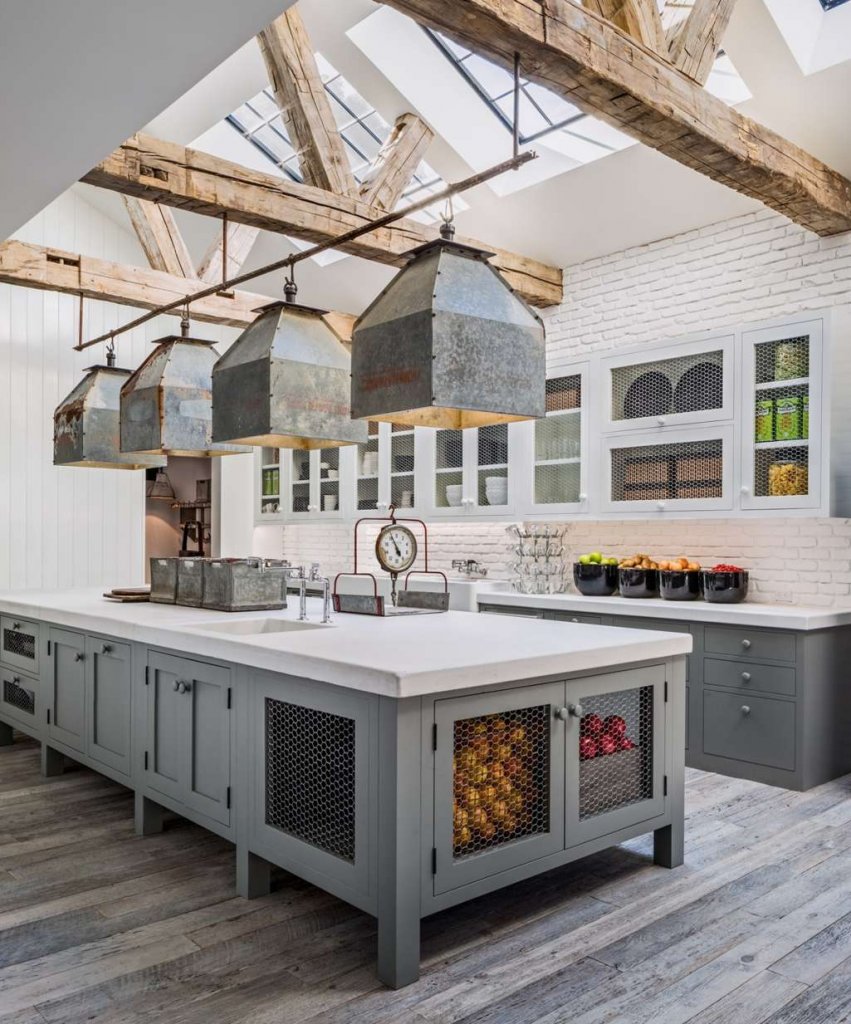 If you have an island with open shelves, you can lend it a rustic touch. Put cabinet doors on the shelf openings with chicken wire mesh.
6. An Island with Corrugated Galvanized Metal Sheets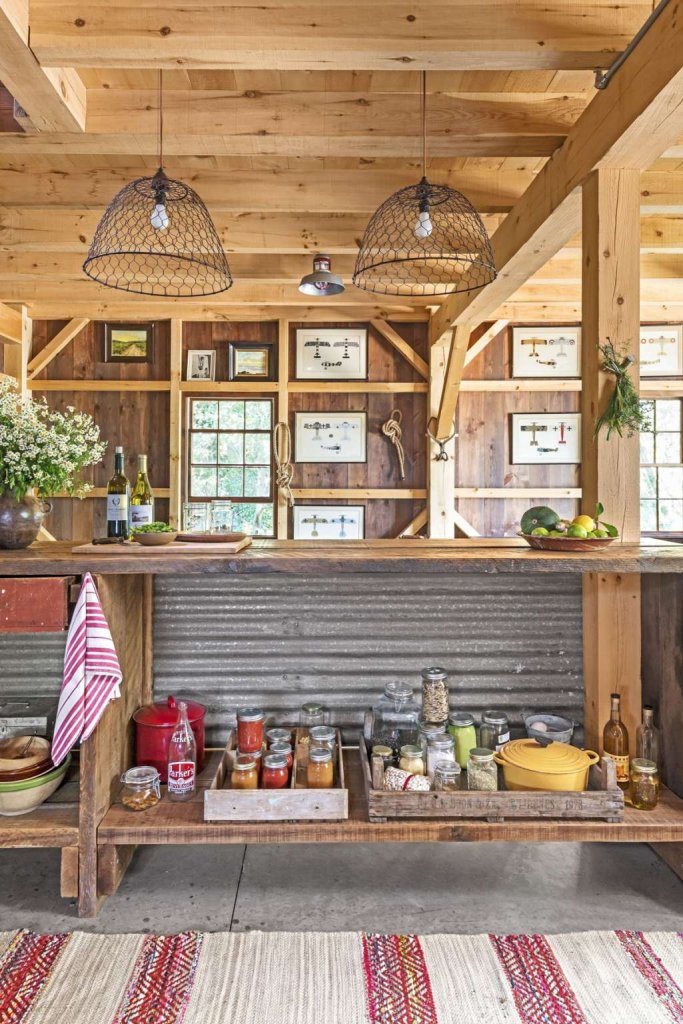 You can build a frame for the kitchen island with barn wood. Then cover the open sides with reclaimed galvanized metal sheets.
7. A Reclaimed Table Kitchen Island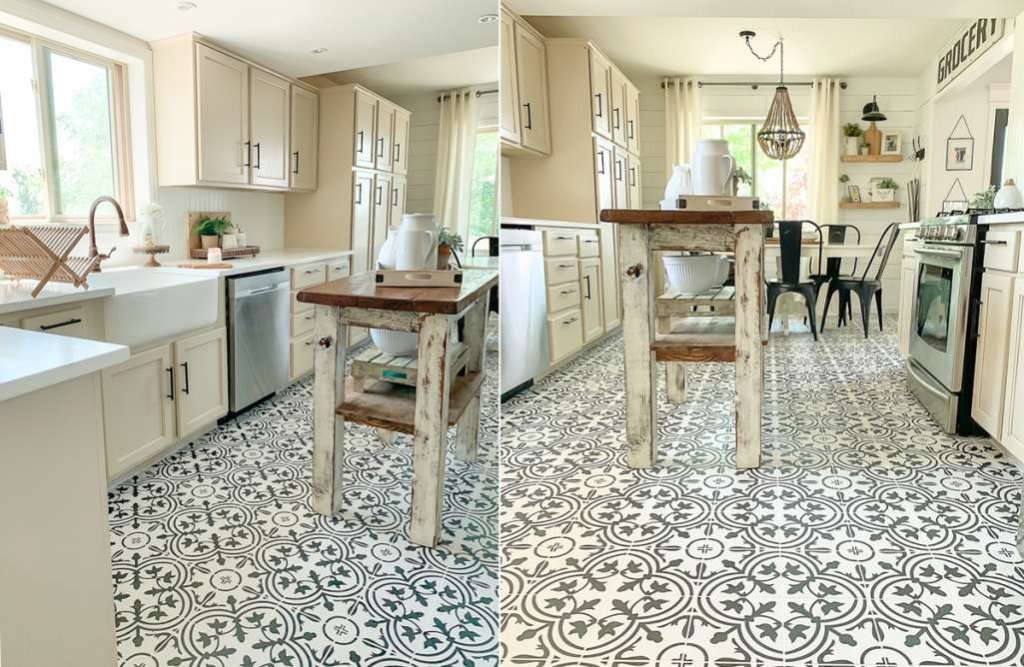 If you have found an old table that can be reused then give it a new lease of life inside your kitchen.
8. A Table Island with a Wine Rack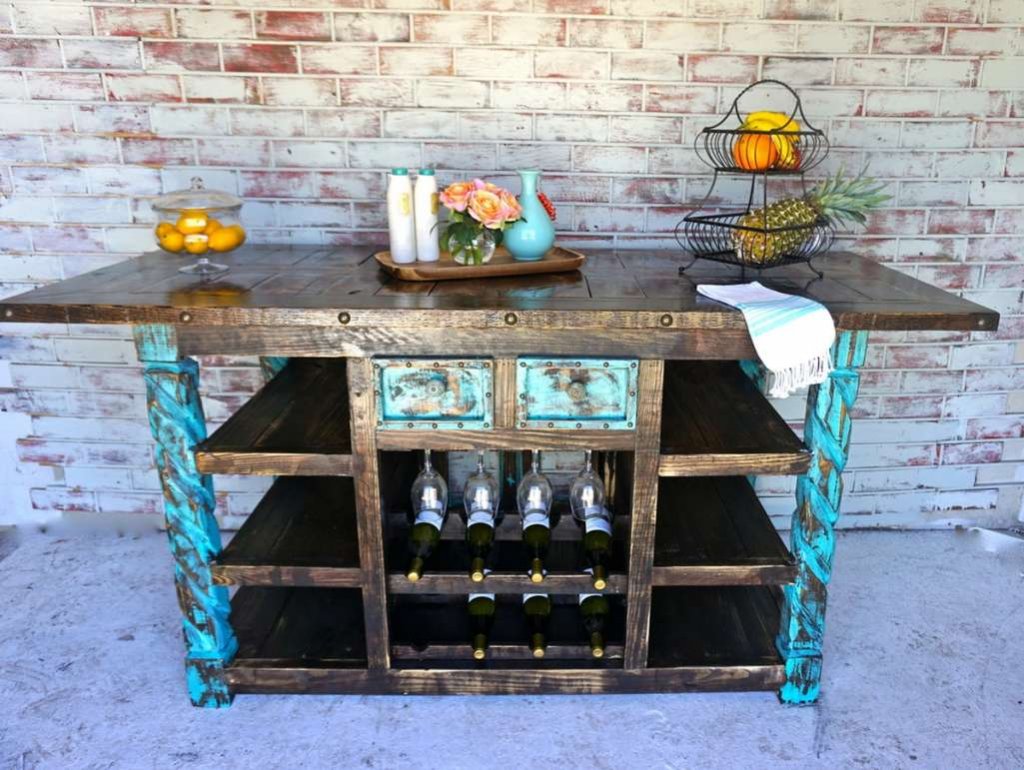 You can modify the idea #7 and add a wine rack to the table kitchen island.
9. A Reclaimed Wood Island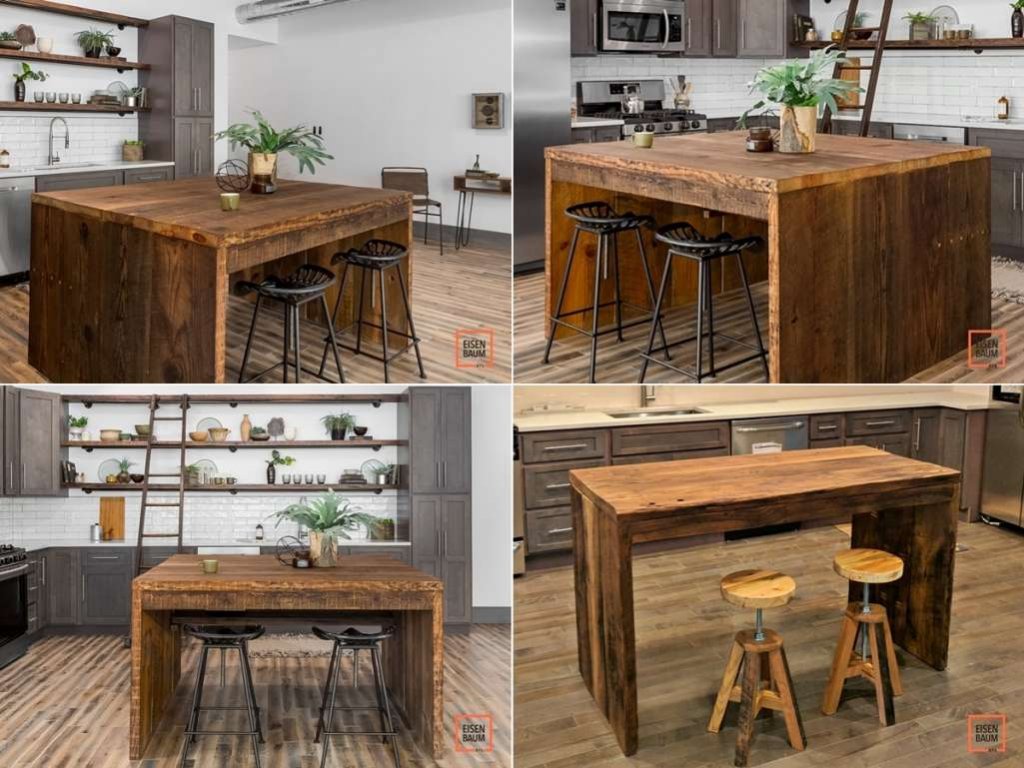 Sometimes we find a bargain of reclaimed wood that is too good to let go of. So, grab the wood and build a kitchen island.
10. An IKEA HEMNES Dresser Hack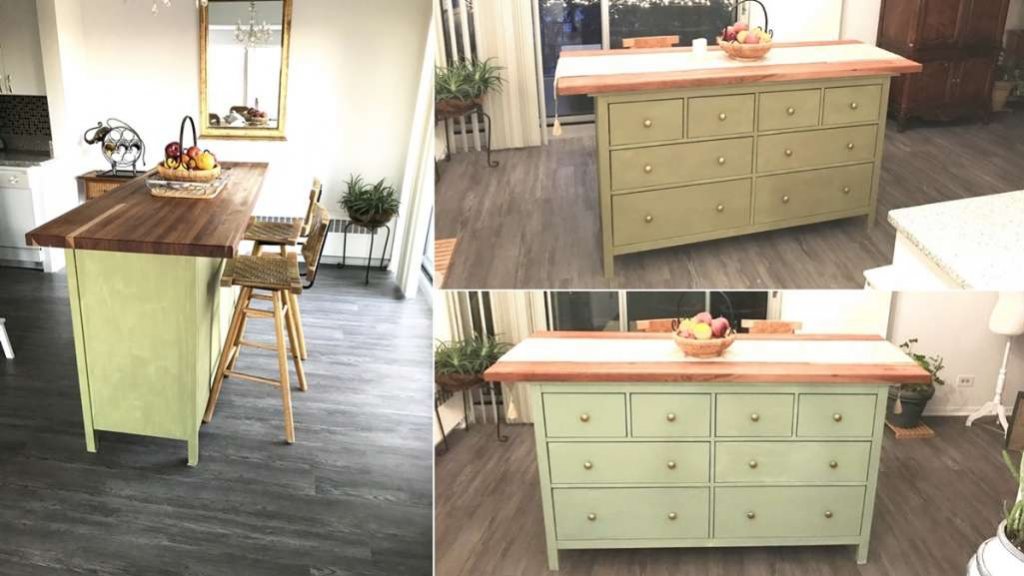 Give a distressed paint look to an IKEA dresser. Top it with a wooden board.