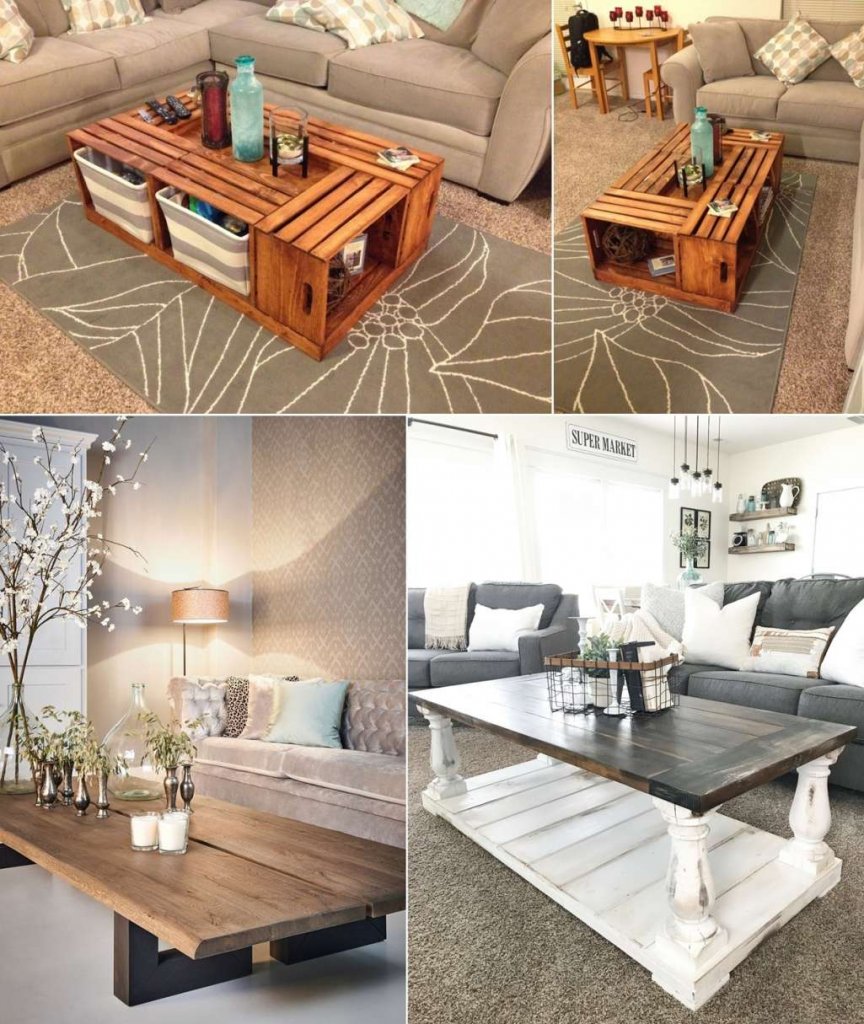 There are lots of different ways to create rustic coffee tables. You can also reclaim wood and objects such as pallets, doors, carts, and crates. Here are some rustic DIY coffee table ideas.
A Reclaimed Wood Table with Metal Legs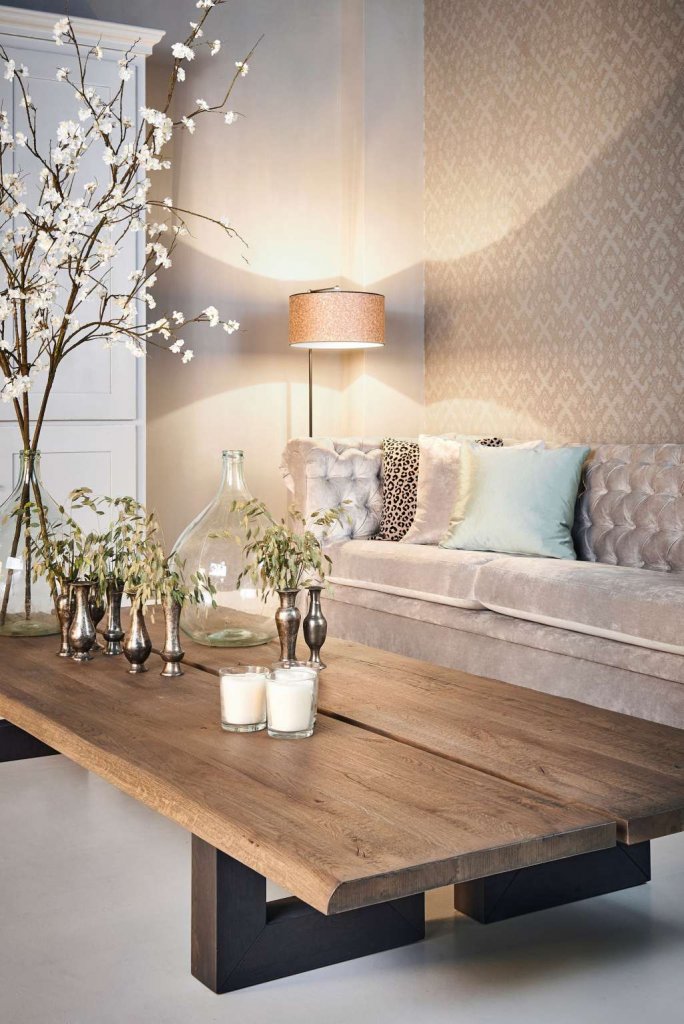 If you can find some reclaimed barn wood, you can build a table with it by fixing metal legs to it.
A Balustrade Coffee Table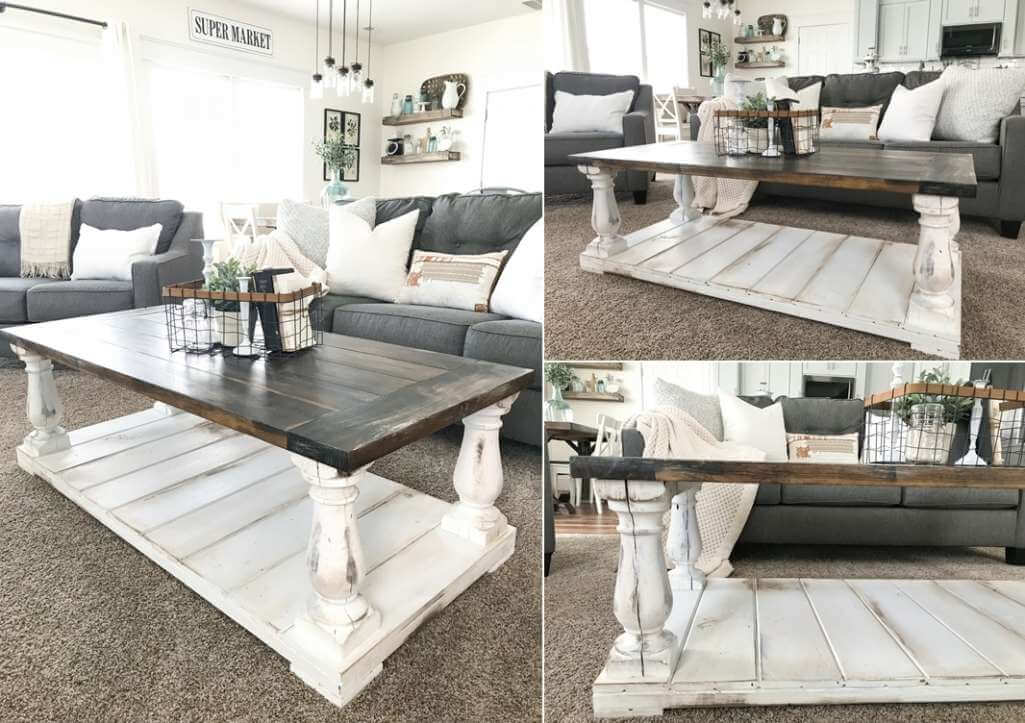 You can create a table with wood boards joined together with balustrades.
A Crate Coffee Table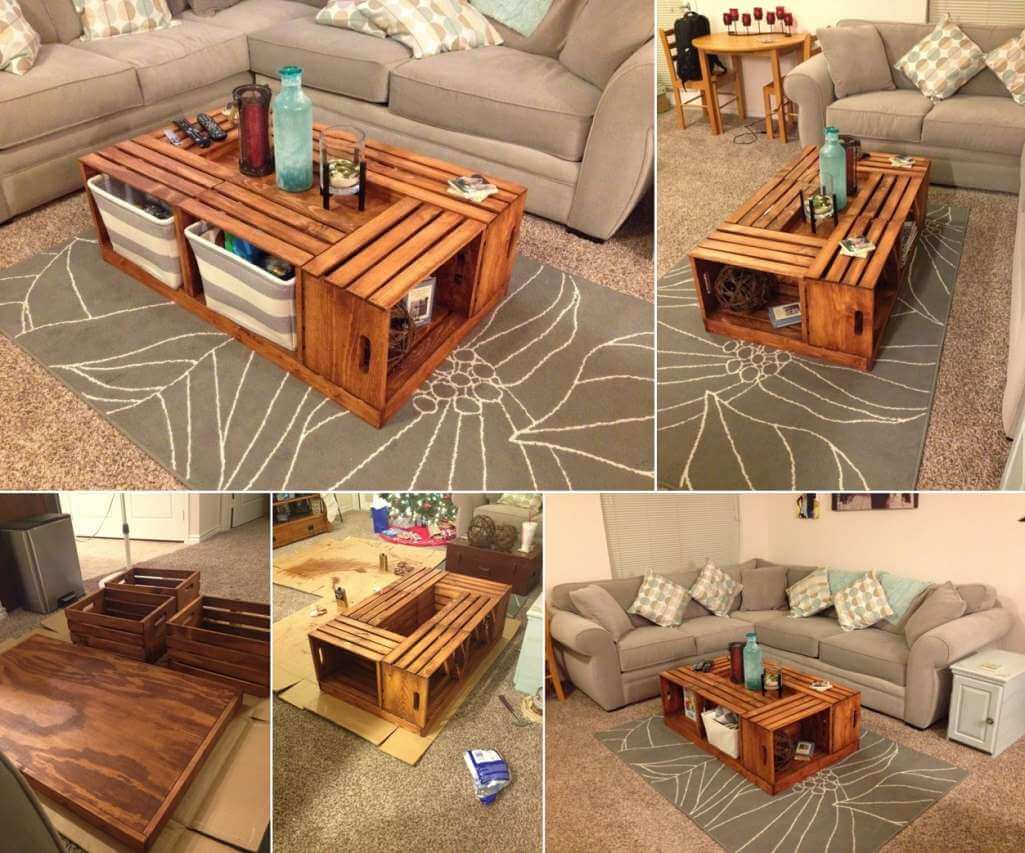 Crates are easy to find new or old. So, use them to make storage packed rustic furniture piece for your living room.
A Modular Coffee Table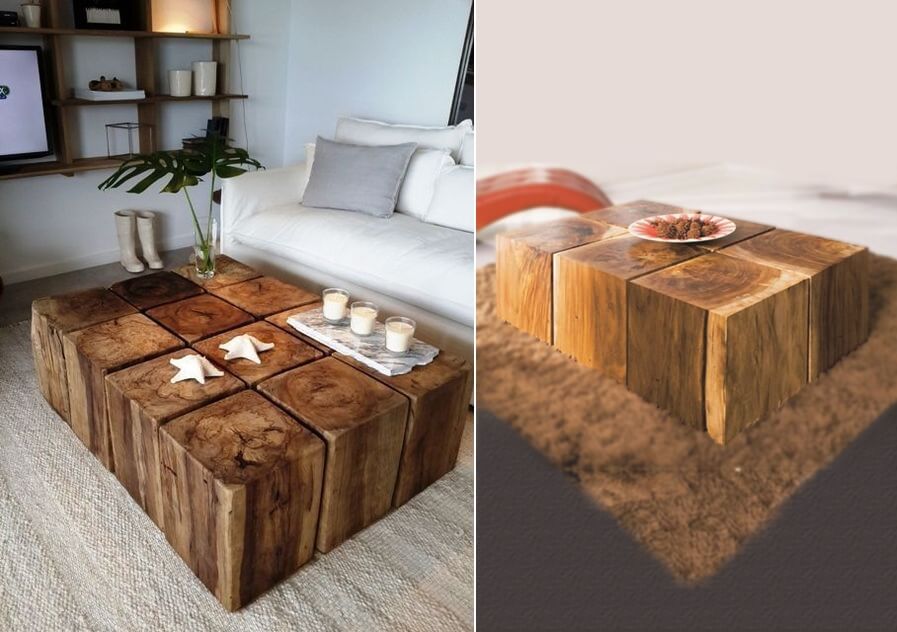 You can create a modular coffee table with square tree stumps.
A Factory Cart Coffee Table
Turn a factory cart into a coffee table. You can make one from scratch too, and then put casters at its bottom.