Adding an air of romance to your home can be done with colors that are poetic and enchanting. These colors range from charming, comfortable country colors to fanciful hues. We can always use these kind of different color hues to define our decor theme. Romantic and luxurious atmosphere, we can always establish on a wall or by a fabric furnishing, piece of furniture or may be with an accessory. Here we have got some real romantic, colorful rooms just for you and just imagine the pleasure you can have by owning one of these rooms in your home.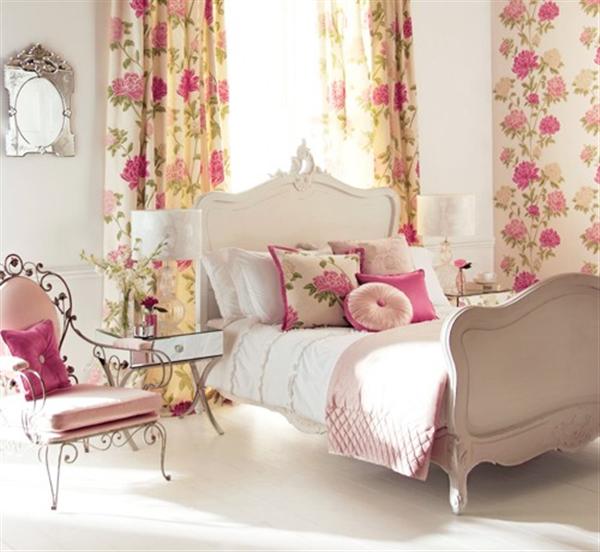 Pic via; homefurnituretrend
Romantic and luxurious, this room evokes a feeling that draws you in to your own space with full of comfort and relaxation. Allowing the architecture of the room to draw the most attention towards the paint and fabric colors/designs which delicately compliment each other with dreamy hues. With the back drop of antique off white walls / furniture and a rosier version of the rich plum color, raspberry floral designs around with soft green has spiced up the romantic and feminine look of the room.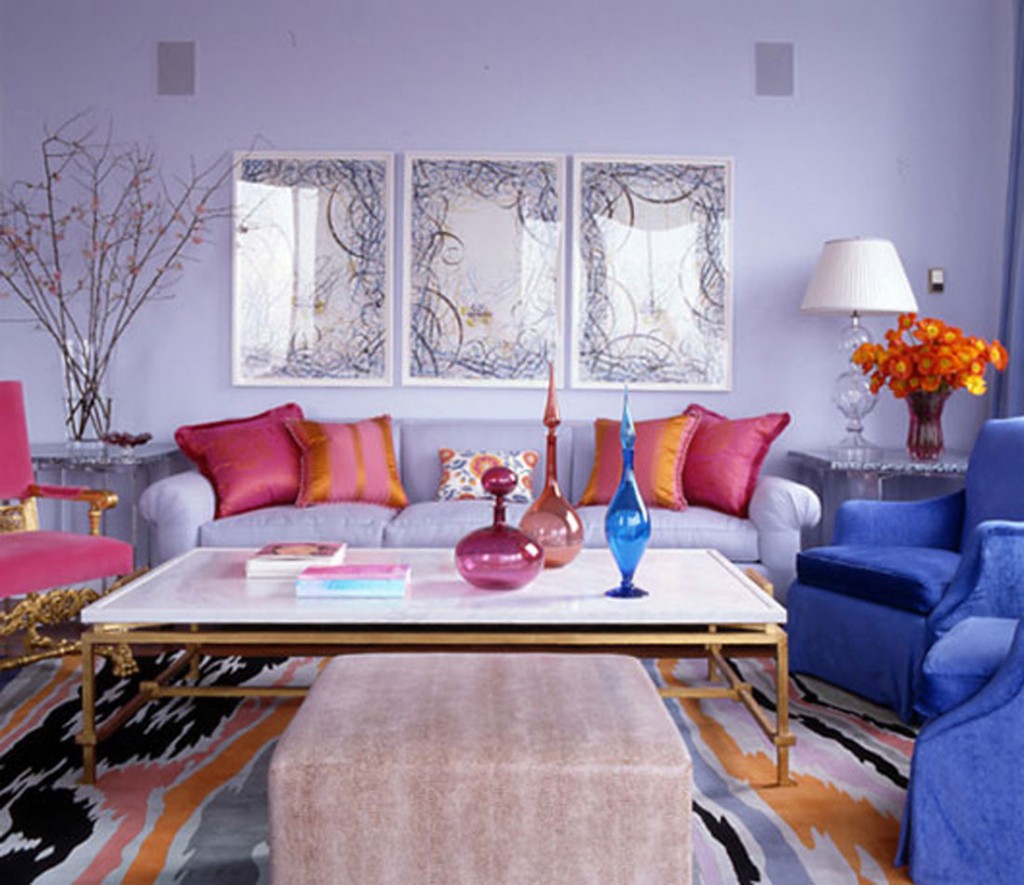 Pic via;  fancycribs
A more youthful and inviting appeal could be achieved by adding a playful pale purple to any of rooms. Along the walls it will add more fun to the atmosphere, if we can use the same tone on furniture, pillow and throws as well. Royal blue accent chairs have brighten up the living more with plum cushions and vases around.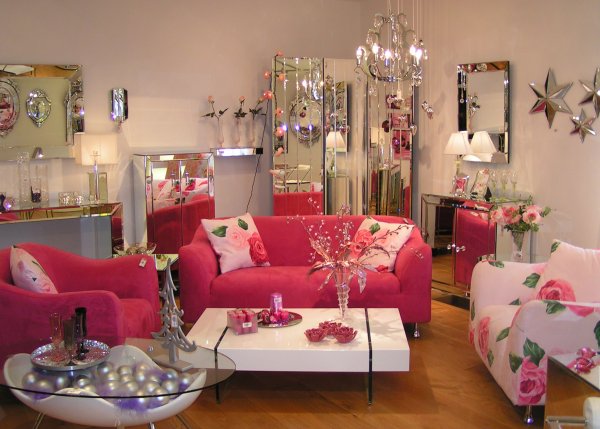 Pic via; yupiu
Frivolous, glamour and romantic it plays well with the colors, furniture and decorative mirrors fantastically in this living space. Raspberry colored sofas with big rosy rose floral love chairs and cushions are popping up adding more glitter with mirrored tables, wall mirrors /decorative pieces and glitzy silver work around.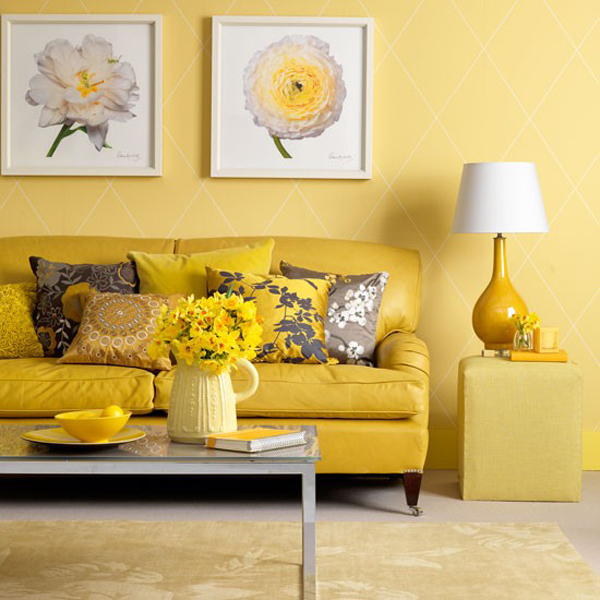 Pic via;  fancycribs
A friendly space, this illuminated living room has creamy shades of yellow and golden colors that set the stage for a cozy, energetic environment. Bright and cheerful, the color of the wall pictures and furniture allow the wall color and accent pieces in the room to play an important role in creating the room's ambiance. The sofa's and side lamp's golden yellow further enhances the charming look and adds vibrancy to the space.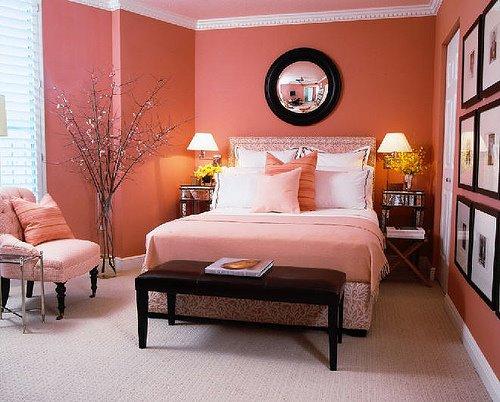 Pic via; tophomepicks
A lively coral would add an enthusiastic splash of color to any of these rooms. This subtle coral would be an easy way to connect the wall color with the soft peach furnishings. Bright and playful, the sweet sherbet color has a luminance that enlivens a room.