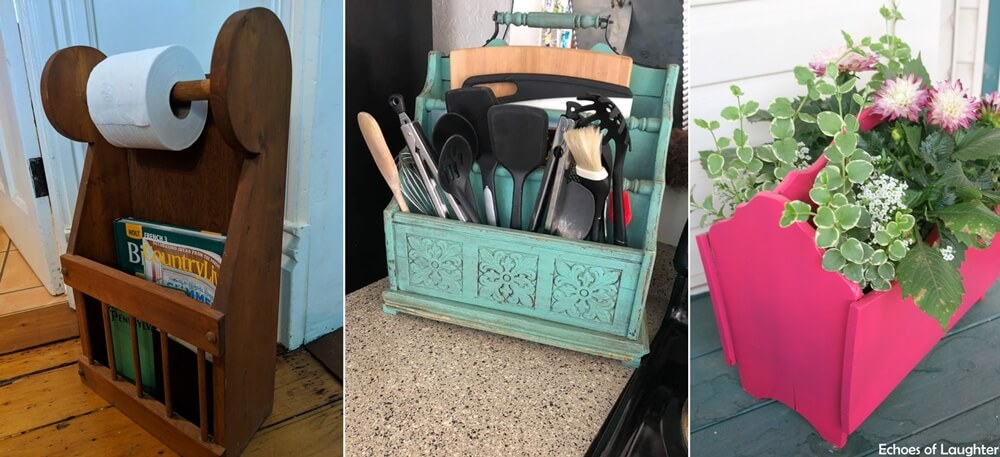 Vintage magazine racks can be used in so many different ways. So, if you spot one in a flea market bring it home and give it a second life. Here are some ideas.
An Outdoor Planter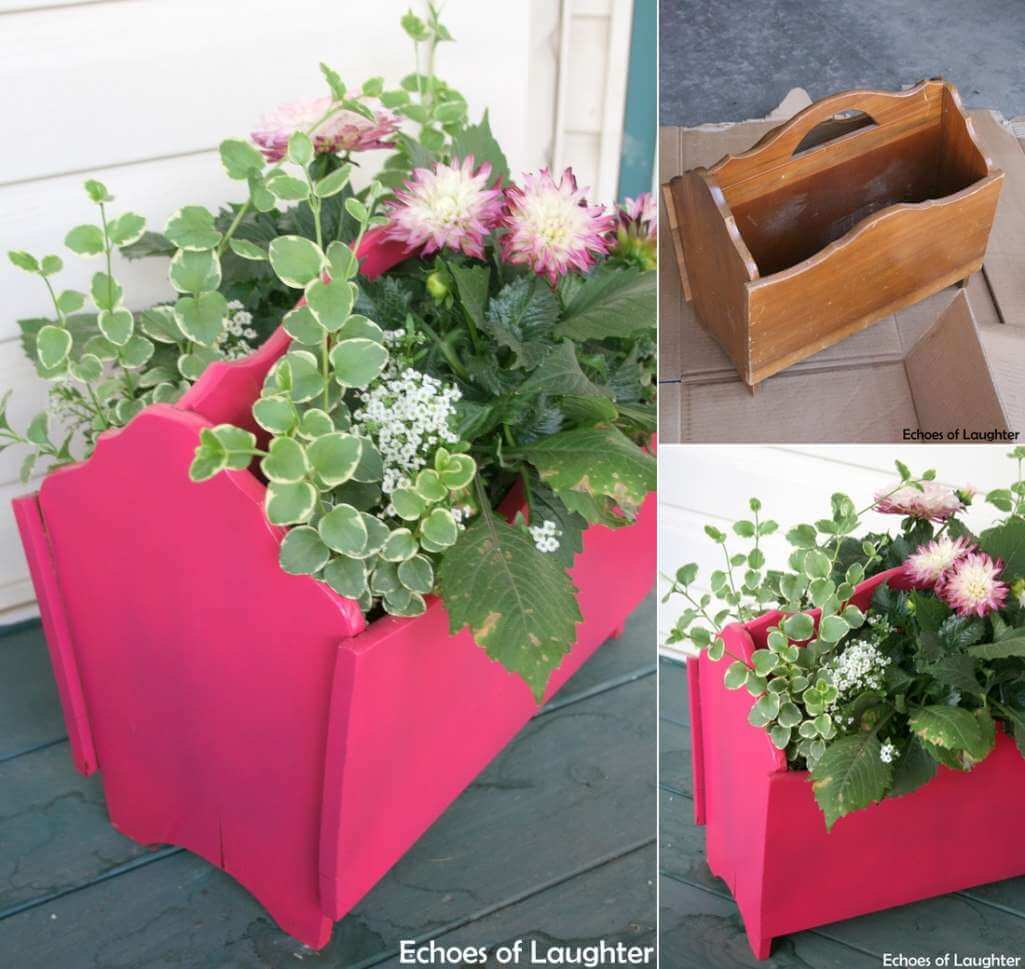 Give your garden/patio the first feel of spring with a painted magazine rack planter.
A Towel Holder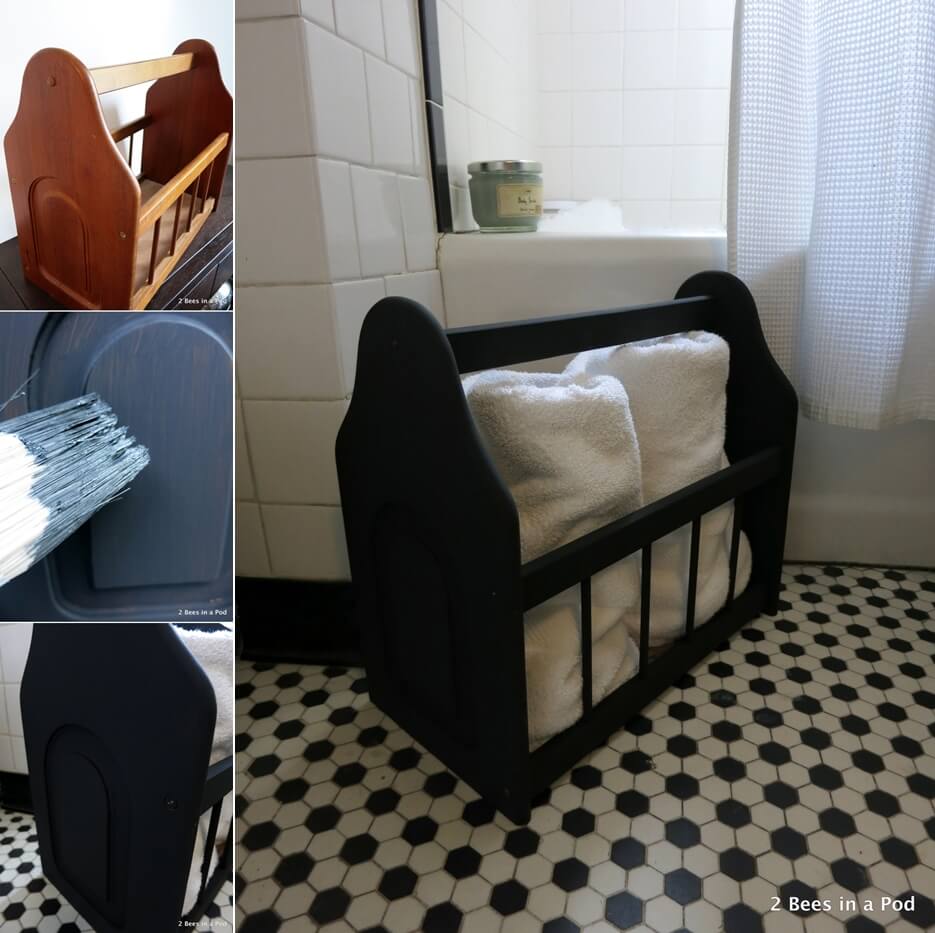 If the magazine holder is in good shape, you don't even need to paint it. Or you can apply fresh varnish if you want. When it is clean use it to store fresh rolled towels.
Kitchen Utensil Storage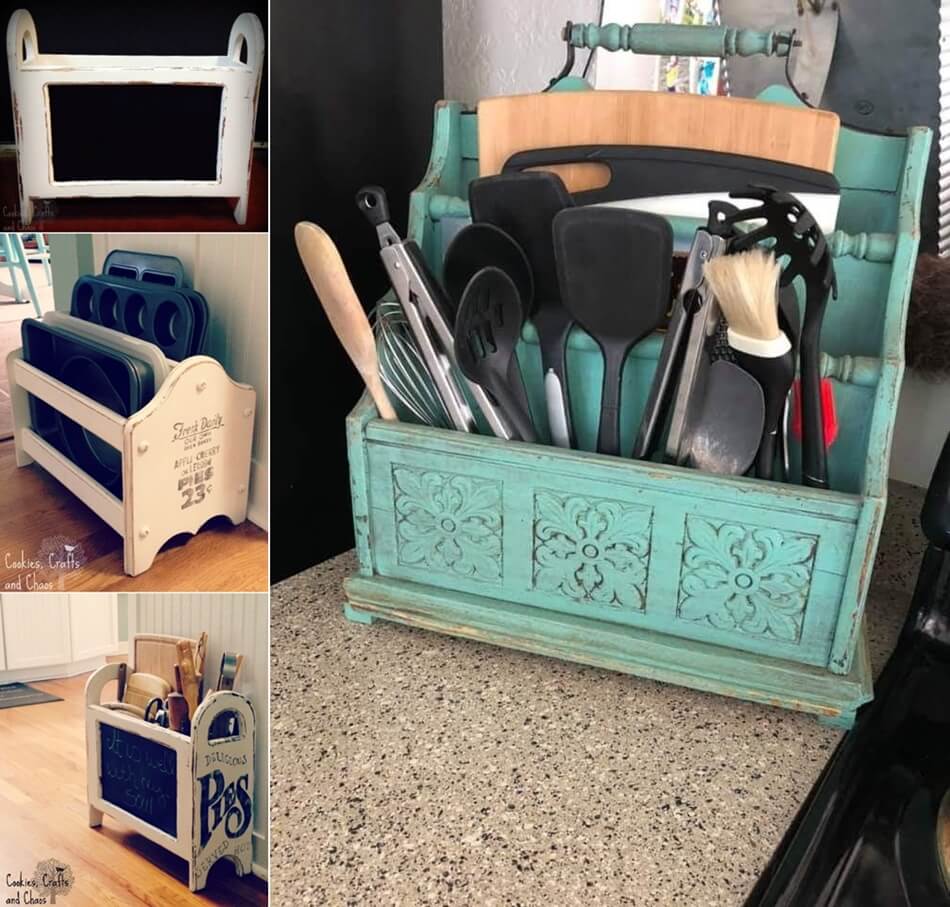 Put all the utensils and chopping boards in a magazine rack.
Home Office Storage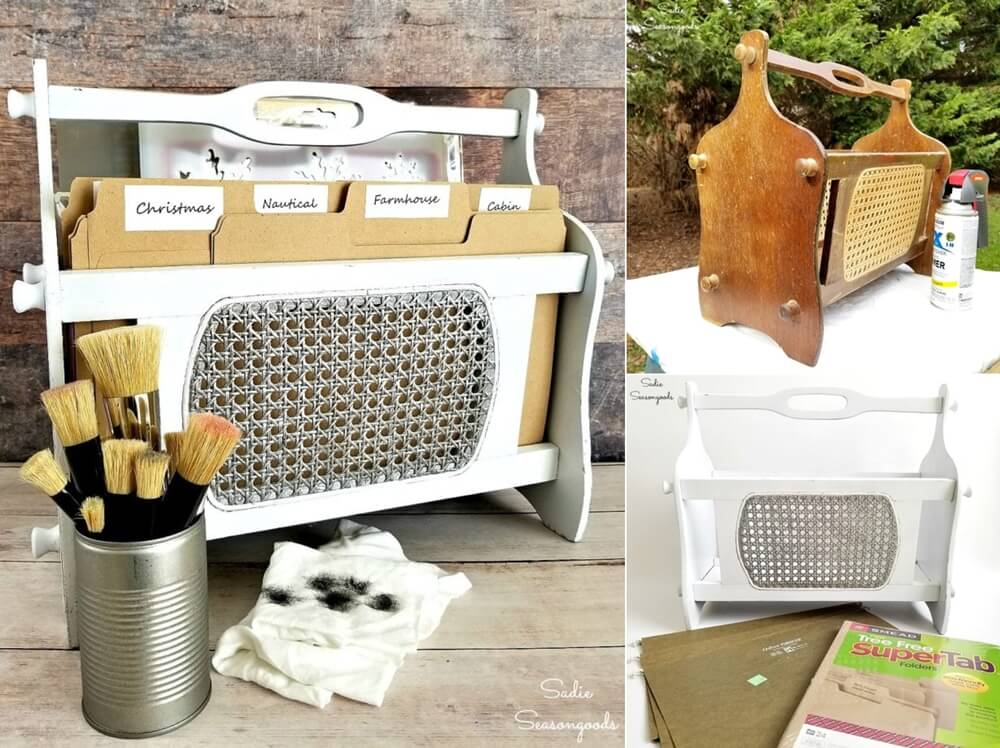 Put your files and folders in a magazine rack on your office desk.
A Toilet Paper Holder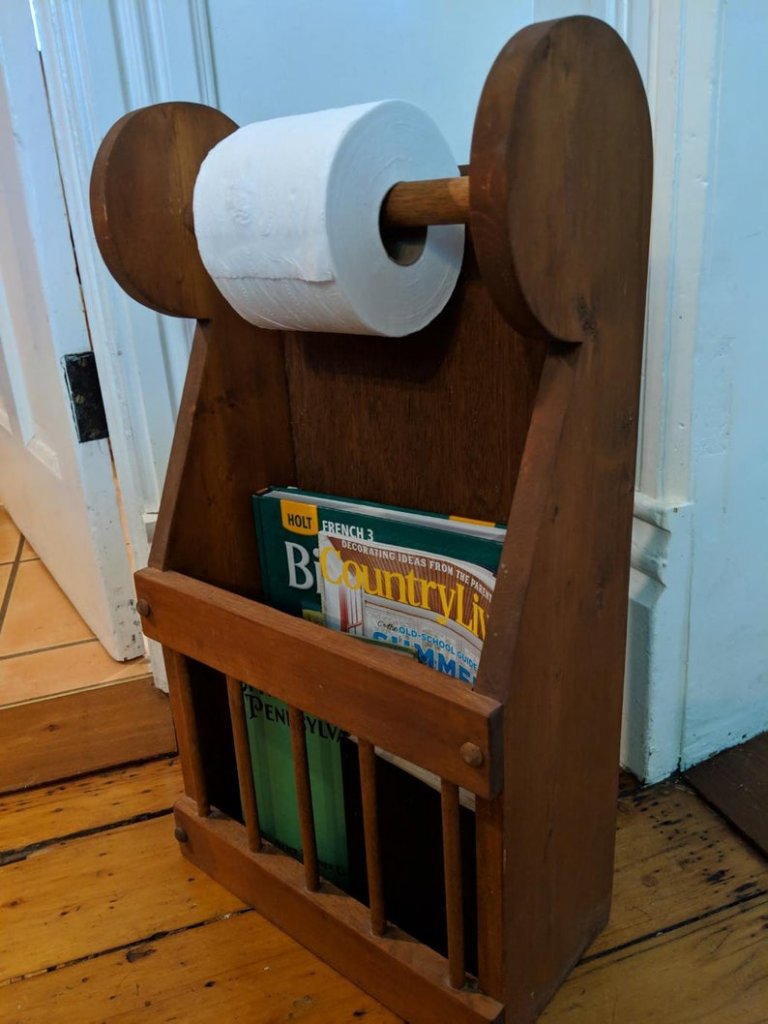 There are some magazine holders with a dowel. You can use them as a caddy for toilet paper rolls and magazines.