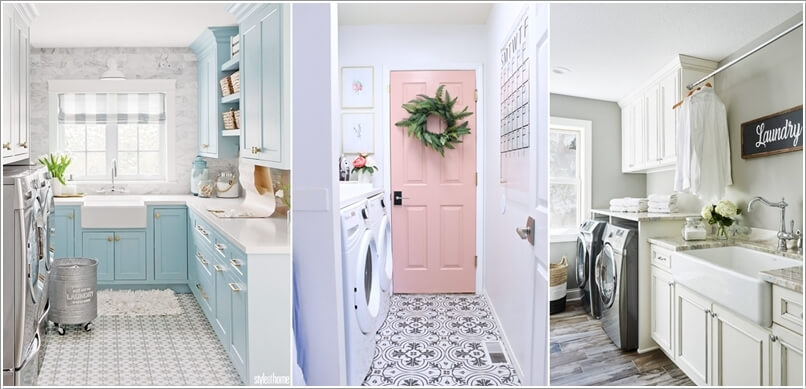 Washing day is not a favorite of many of us. But you can always make the laundry room interesting visually so you don't get frustrated too soon while working there. Here are different color palettes that will keep you calm while you wash and dry loads:
1. Pale Blue and White with Hints of Gray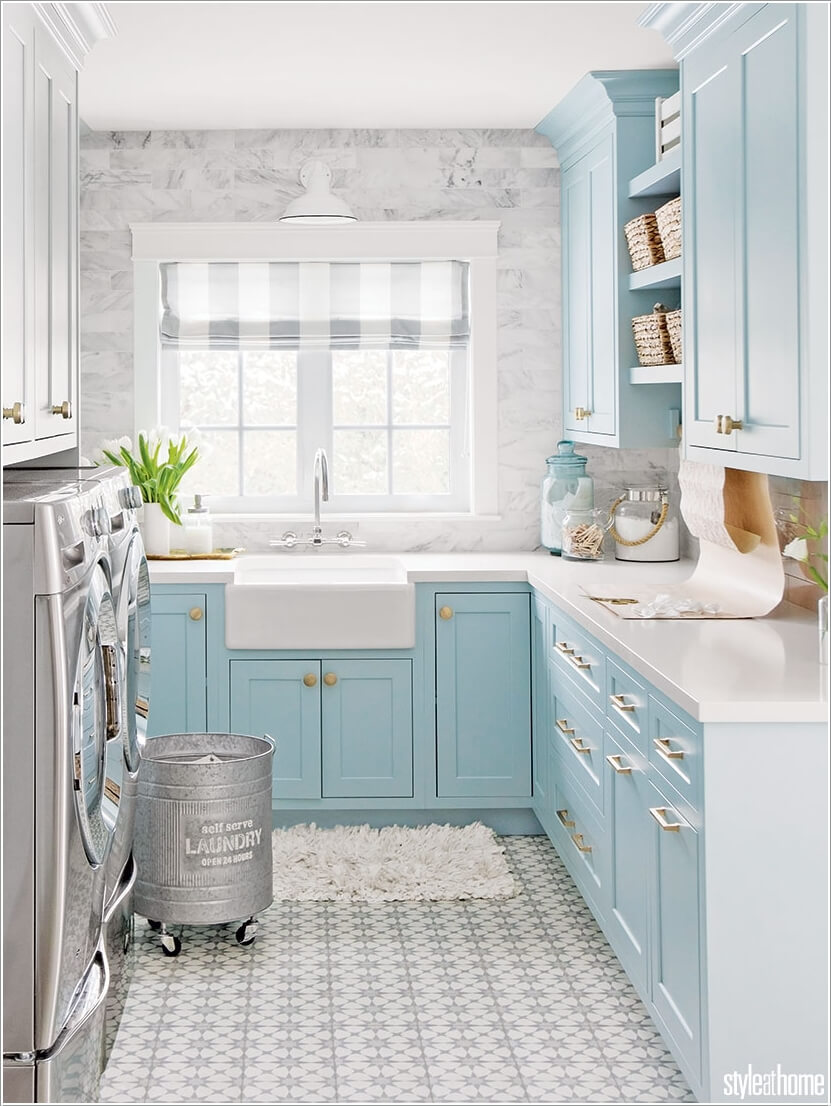 Image via: styleathome
Pale blue and white are the colors that remind us of water. And as you know when something reminds us of ocean it is always a pleasant affect on our mind.
2. Pale Greenish Gray and White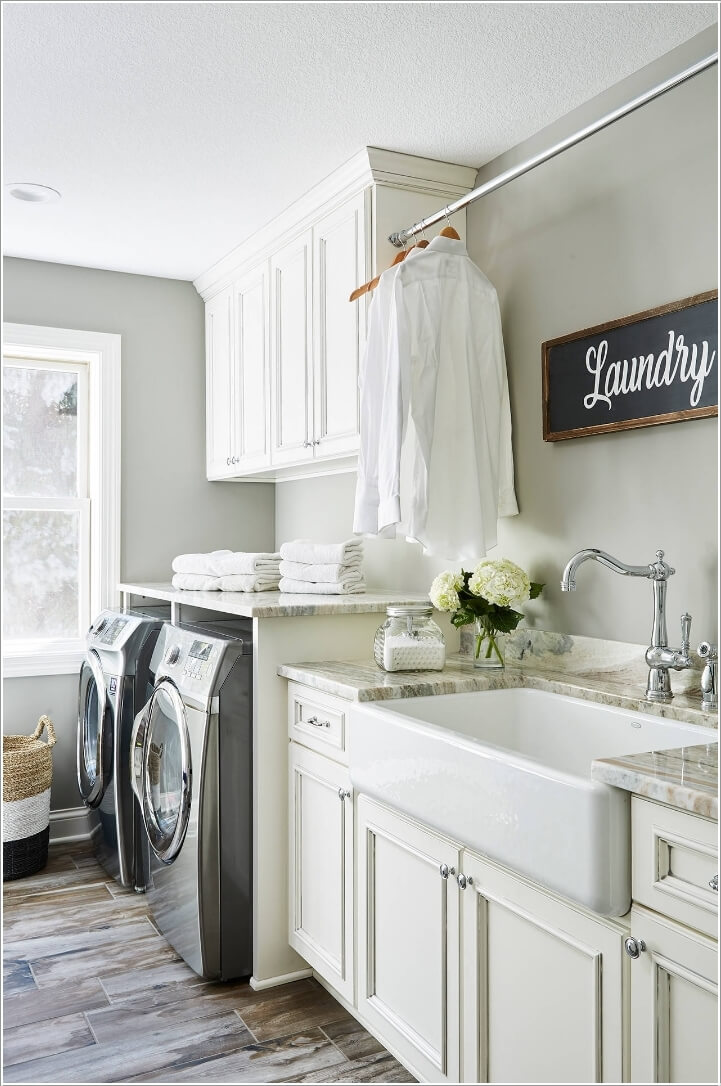 Image via: 101daysoforganization
A combination of a very pale greenish gray and white will make your laundry room like the photographs you see in magazines.
3. Gray and White with Hints of Yellow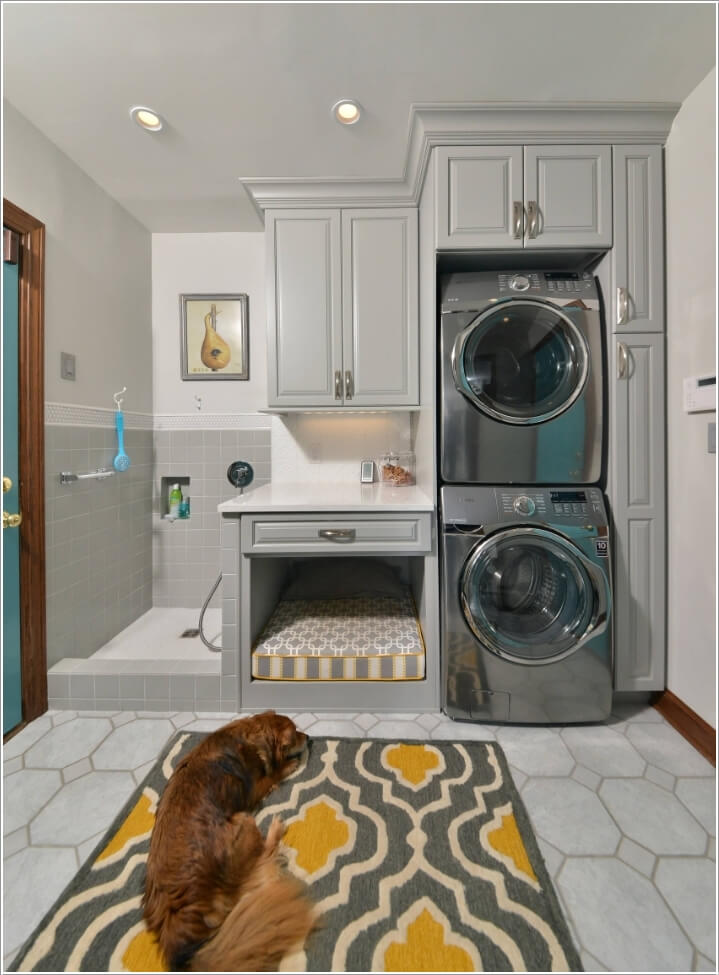 Image via: sebringdesignbuild
Gray and white looks really serene in a laundry room and it can blend the color of your appliances too. But to avoid it getting too bland add hints of sunny yellow to keep the spark alive.
4. Warm Blue and White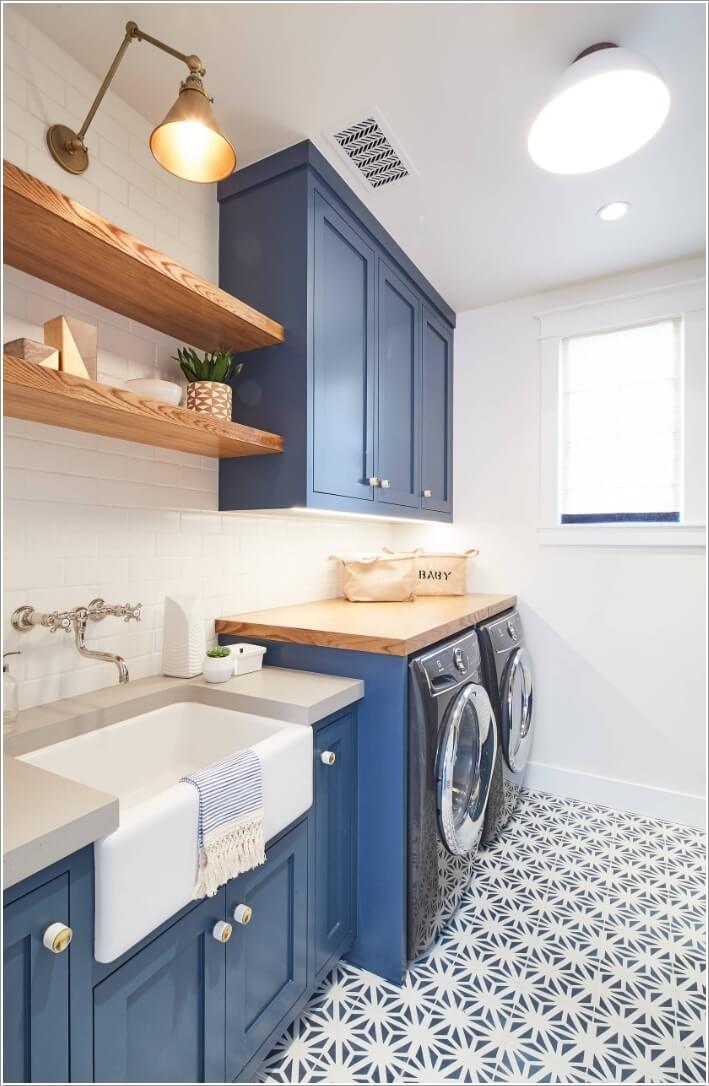 Image via: ianwilkins
While pale tones are no doubt always relaxing, some warmer shades of blue can also have an equally good effect. Just balance it with loads of white and get a perfect outcome.
5. Mint Green, White and Pale Gray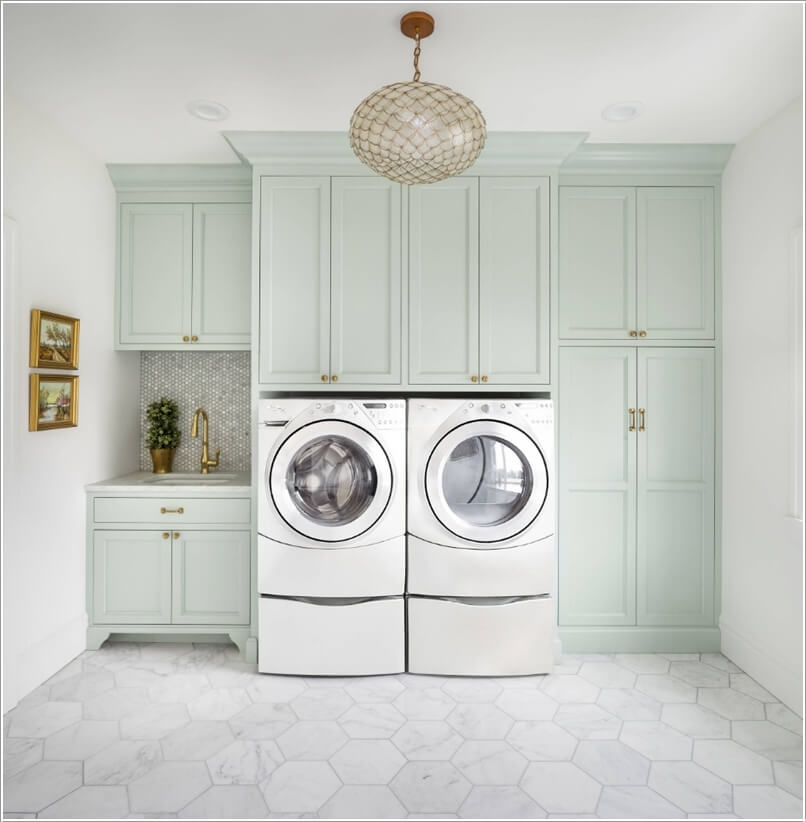 Image via: homishome
Nothing beats a mint green room when it comes to creating an environment that nourishes your senses.
6. Cream, White and Pale Gray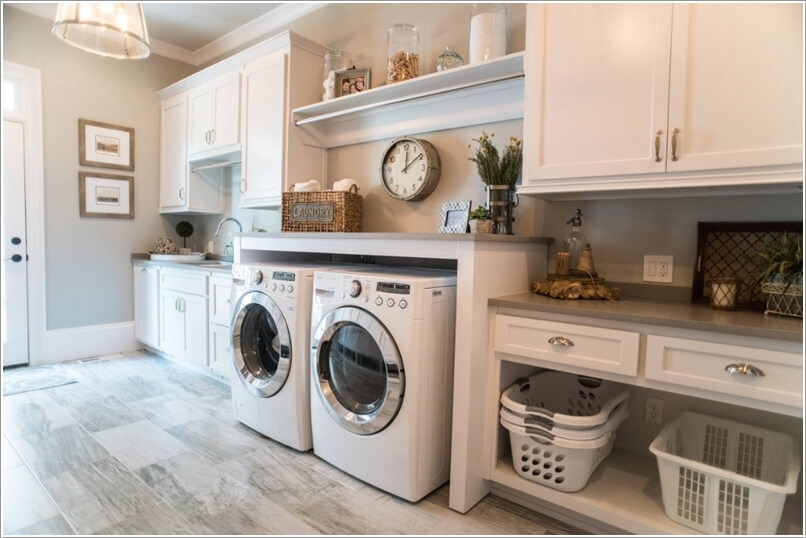 Image via: onekindesign
Normally we don't see cream color teamed up with pale gray but if you blend these two along white the result will be a stunner.
7. Light Brown and White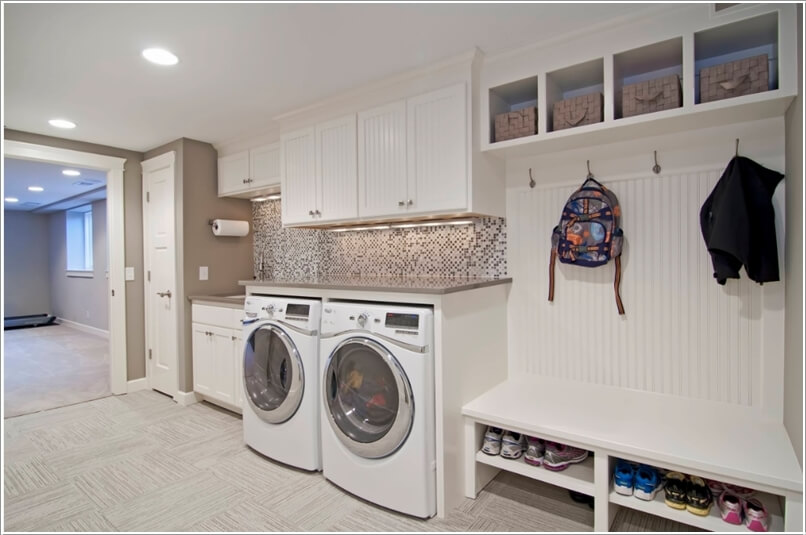 Image via: decoist
Sometimes an all white laundry room looks too stark so bring it warmth with light brown paint and mosaic tiles on the backsplash.
8. Pale Yellow and Gray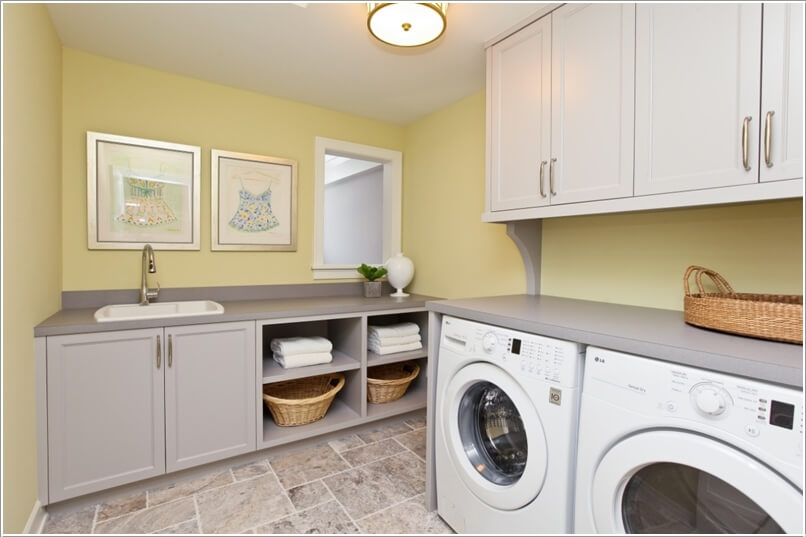 Image via: masscryp
There are some tried and tested combinations that are approved never to go wrong. Pale yellow and gray is among those.
9. Mix Lavender and White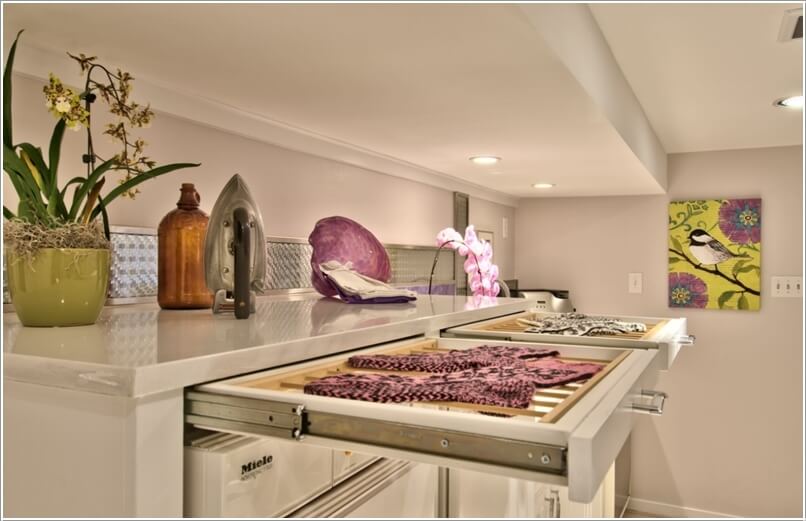 Image via: casaflores
Lavender mixed with white will give you an overall grayish look which is soothing to the eyes.
10. Pink and White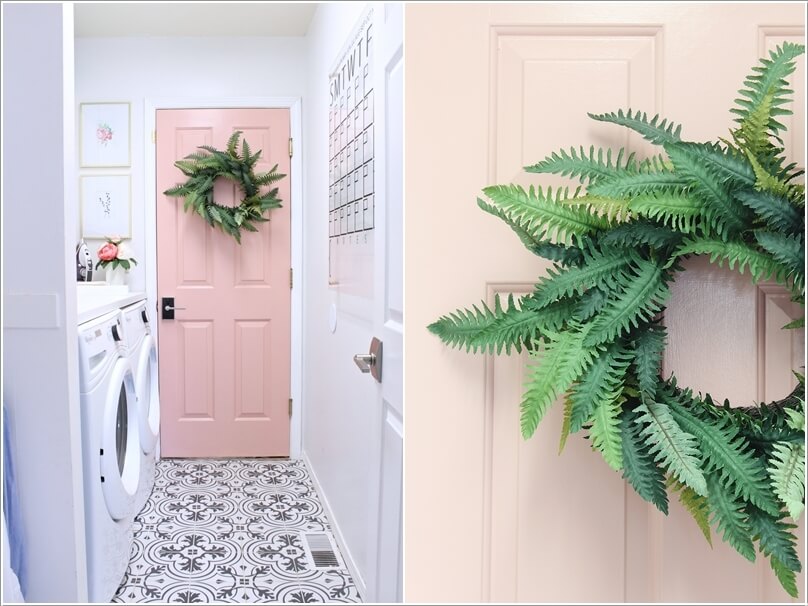 Image via: classyclutter
Not everyone has a taste for pink but if you do then no harm in using it.