This 98 Acres Resort is situated in Uva province in Sri Lanka with a spectacular panoramic view of endless valleys with pockets of mist and lush green hillsides and waterfalls. It is named with this striking name after it is built in the middle of a 98 acre tea estate which was earlier owned by a western citizen.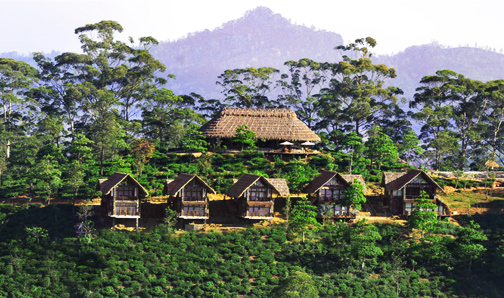 This breath taking view is from the resort's some of the individual eco friendly villas and it consists total 12 villas other than the main restaurant. Architecturally, the passion and deep concern for the environment is reflected in the design and construction of this Resort and Spa.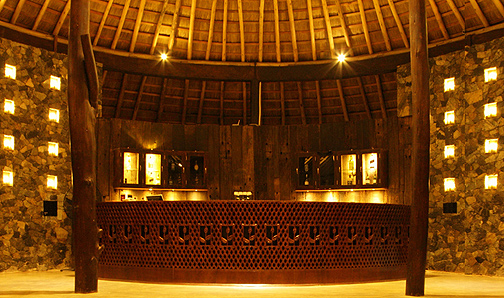 This eco friendly concept and design has ensured that the majority of materials used in the construction have been recycled. In order, sustainable construction methods have been used in minimal impact on the surrounding environment.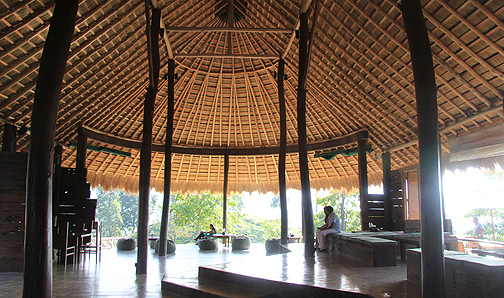 The total architecture has been characterized by the wood and natural stone with greenery tea estate around which has complements each other perfectly.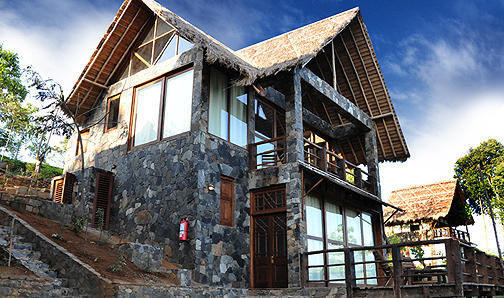 12 individual villa rooms feature wooden floors, open bath and walls finished with rocks. All the furniture from the bed to the restaurant tables and patricians of rooms have made from sleeper logs making it a perfect eco-friendly construction. And some rooms have managed to make with sliding glass doors, framed by rocks to avoid covering up the breath taking views around.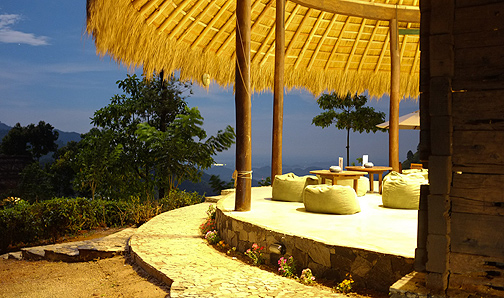 Again the roof made of thatched leaves and floor with polished sleeper logs to maintain the cool temperature even without air conditioners with the help of natural cold winds in the hill top. But it has not failed in any angle to maintain the interior with coziness and best exquisite rusty elegance look.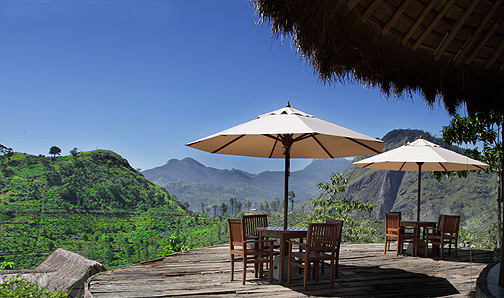 Even it has situated in the hill fort, still have managed to add more luxury with a pool to chill out in the cold weather. And also the marvelous plan has managed to set up a heli-pad too if anyone likes to take in to skies. If anyone likes to get away from a boring life in concrete cities, this will be one of the place to enjoy the environment and relax with one kind of fantastic architectural set up.
Images via;http://www.resort98acres.com