Rattan furniture is the best choice when it comes to outdoor furniture. They stand all types of weathers and thus become a handy option. Here go rattan furniture sets that will light up your outdoor experience…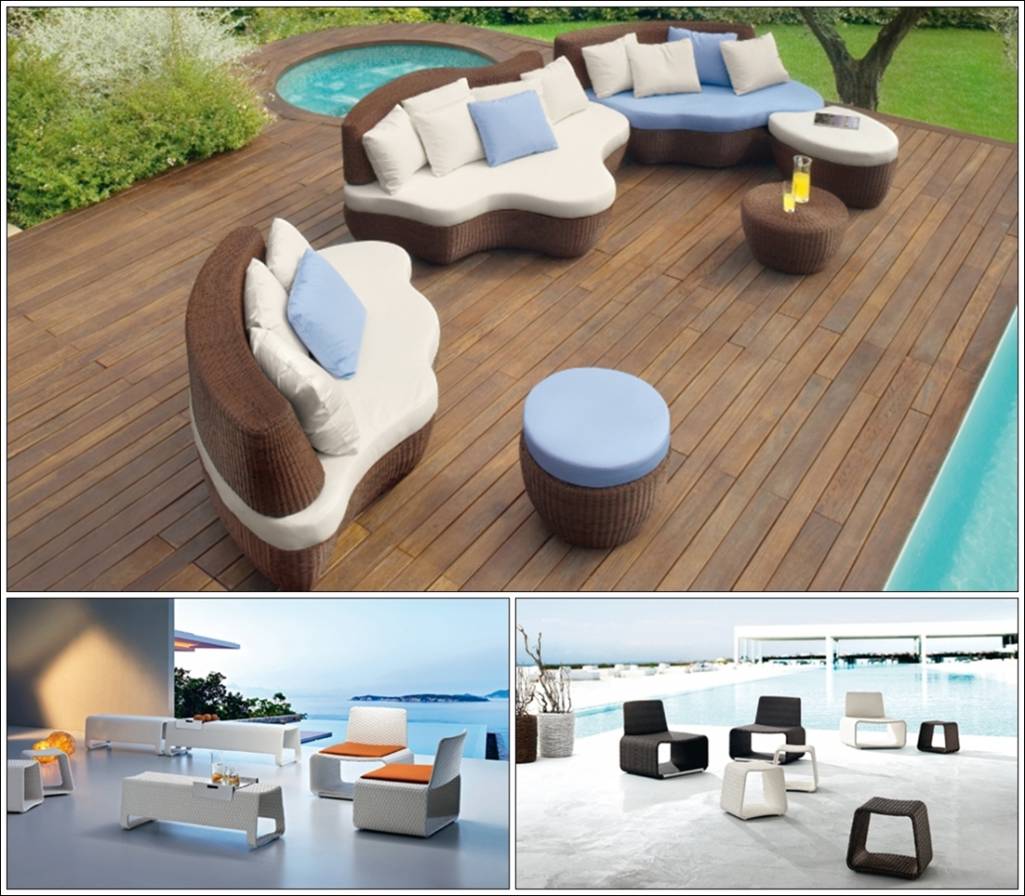 Via: Roberti Rattan
1. Roberti
The first one is an astounding patio lounger with a very unique shape like water drops have spread freely. Its name is 'Les Iles'. The second collection is chairs and small shelled tables. Their geometric shape and black & white colours make them outstanding. This collection is known as 'Hamptons'.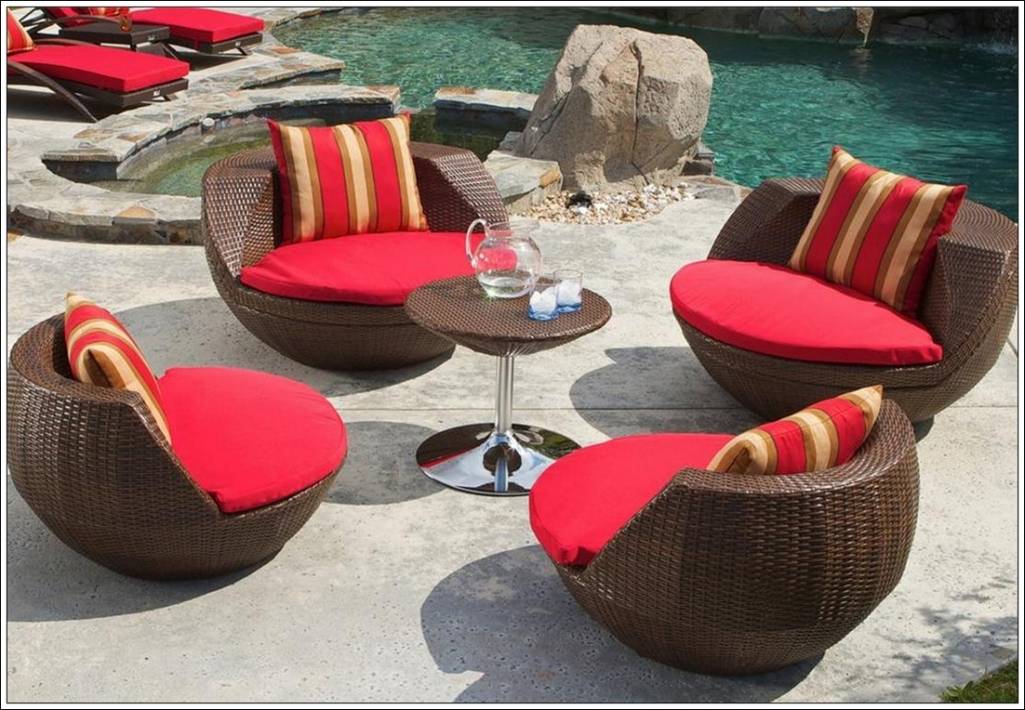 Via: The Garden Gates
2. The Garden Gates
This 5 piece set of hand woven rattan is a true depiction of style. These egg shaped chairs come with a centre table piece. It costs you $1,699.99.

Via: Garden and Homes Direct
3. Garden & Home Direct
This is a grey coloured six seats outdoor dining set. Now you can enjoy your meal in fresh air of the garden. The chairs come with wipeable glass top rattan table. It will cost you £649.99.


Via: Holili
4. HOLiLi
These are undeniably chic chairs that can be placed at your pool side, garden or in your patio. These come with round coffee tables with embedded glass tops.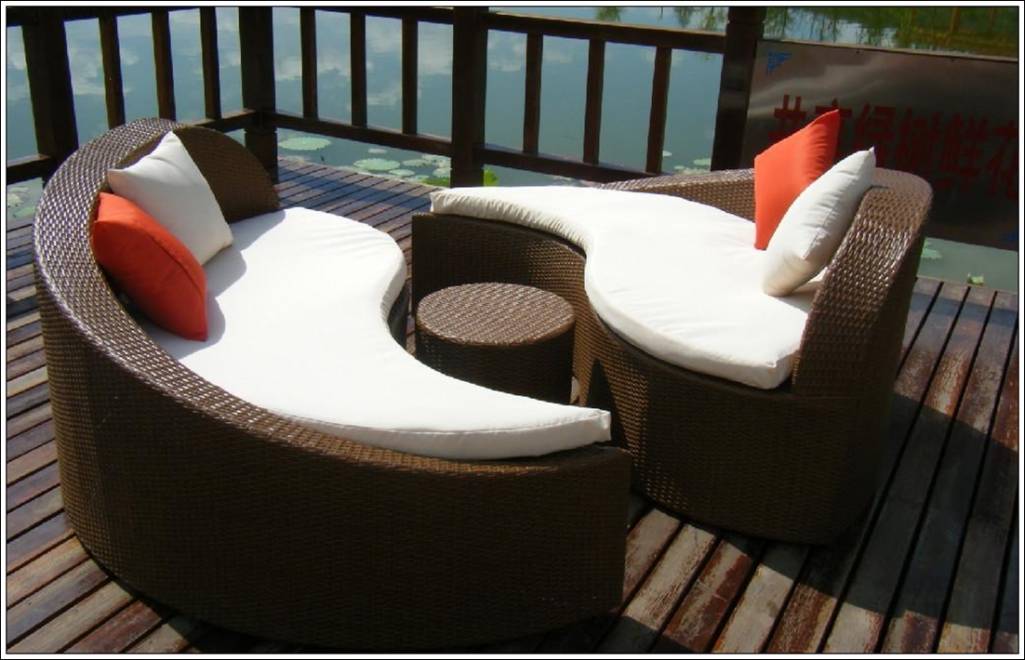 Via: Sofa-China-Direct-Buy
5. China Direct Buy
This is a tasteful rattan lounger set for your patio that has a very modern-day design. It is shaped like two inverted comas and in between lies a small cylindrical coffee table. Its price is $768.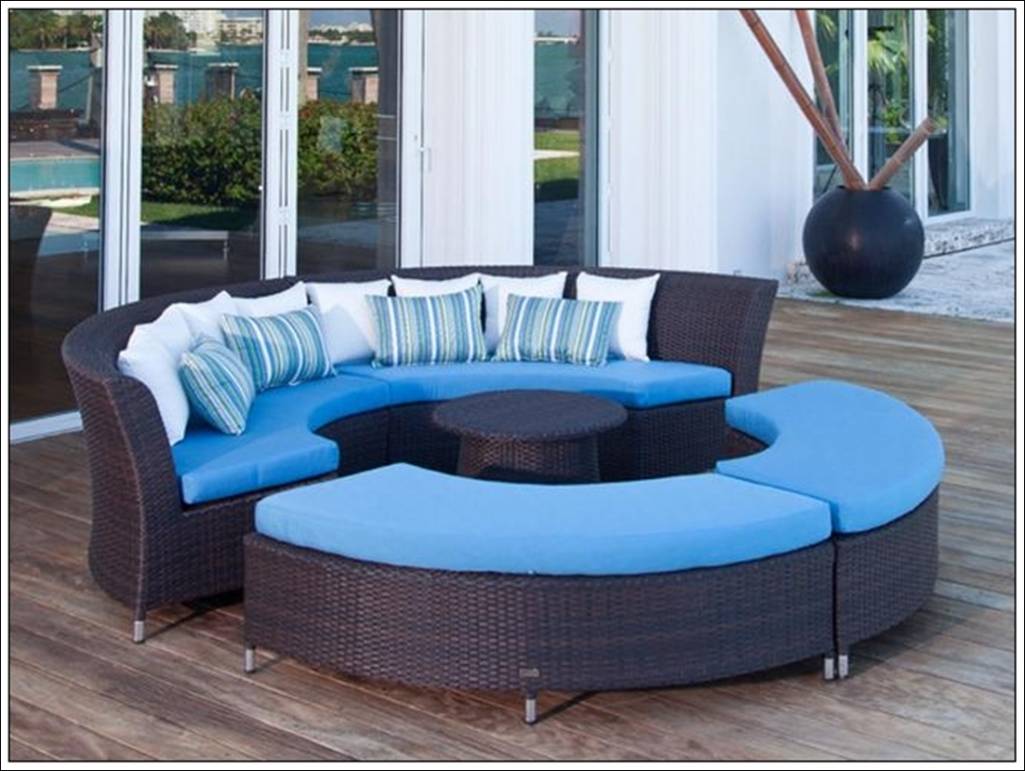 Via: Furniture for Patio
6. Furniture for Patio
This is a cool circular sofa with seating segments that can be arranged to your will so as to accommodate the no. of people to sit. The fabric contrasting with cushions make it look spectacular. Its price is $4,350.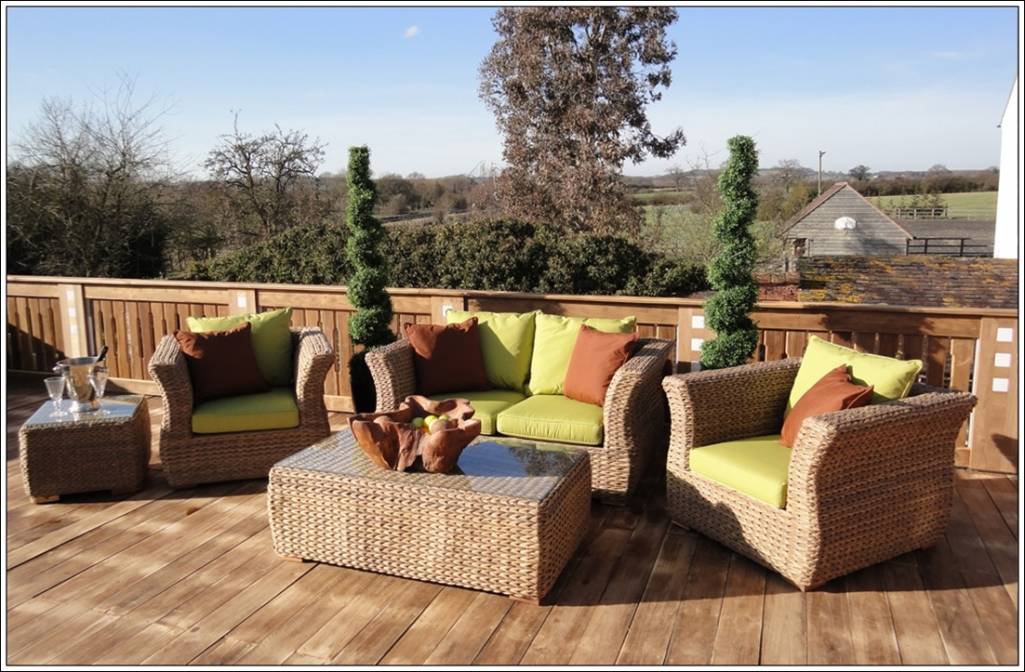 Via: Conservatory Furniture
7. Conservatory Furniture
This set comprises of a two seater sofa and 2 armchairs along with coffee and side tables. The combination of orange cushions and lime green fabric of sofa looks very fine. Its price is £1,599.99.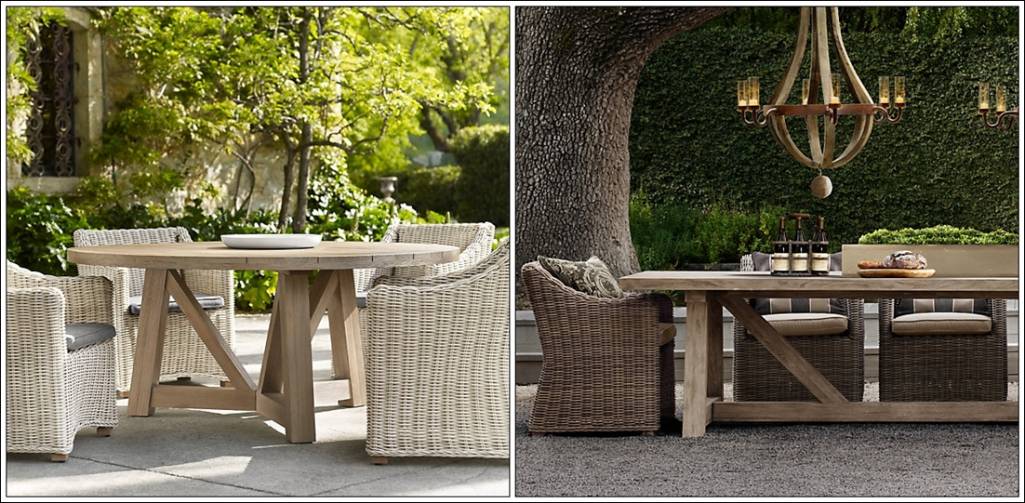 Via: Restoration Hardware
8. Restoration Hardware
These are sophisticated bucket armchairs named as 'Provence' .They come with four colour options of the wicker. A chair will cost you from $470 – $515.