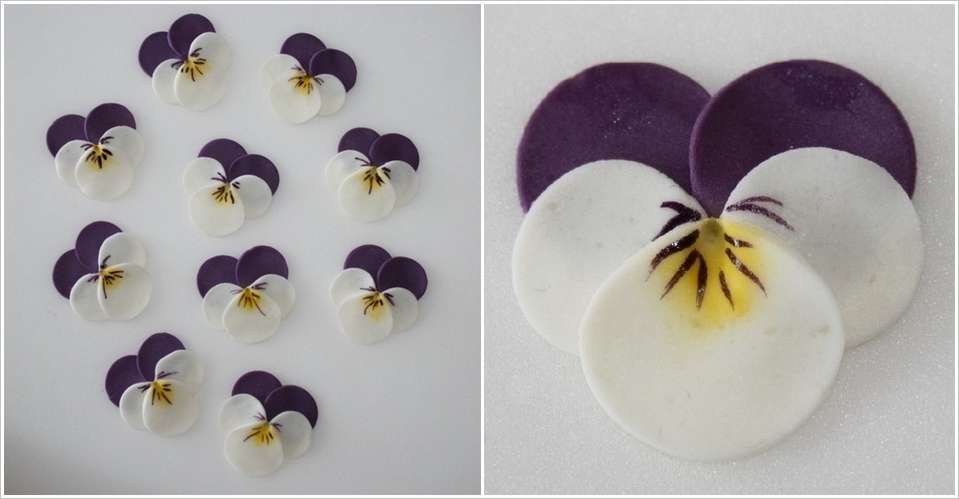 If you like to make different things with polymer clay then you will be happy to know this easy tutorial for pansies.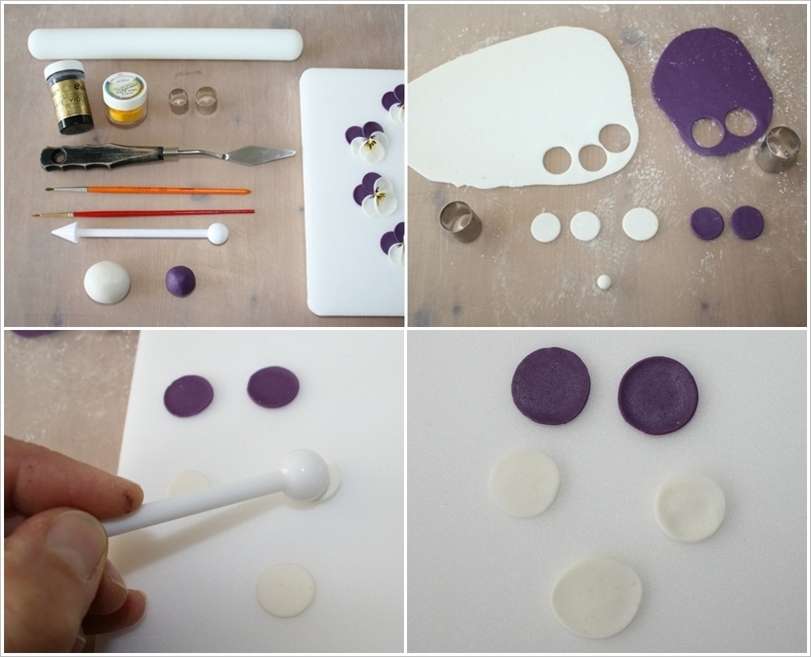 To make each of these pansies first dye a small ball of polymer clay in violet color. Roll a sheet of violet clay and cut two small circles. Cut three more circles from white clay and keep one of them a bit larger. Gently press the discs with a ball modeling tool.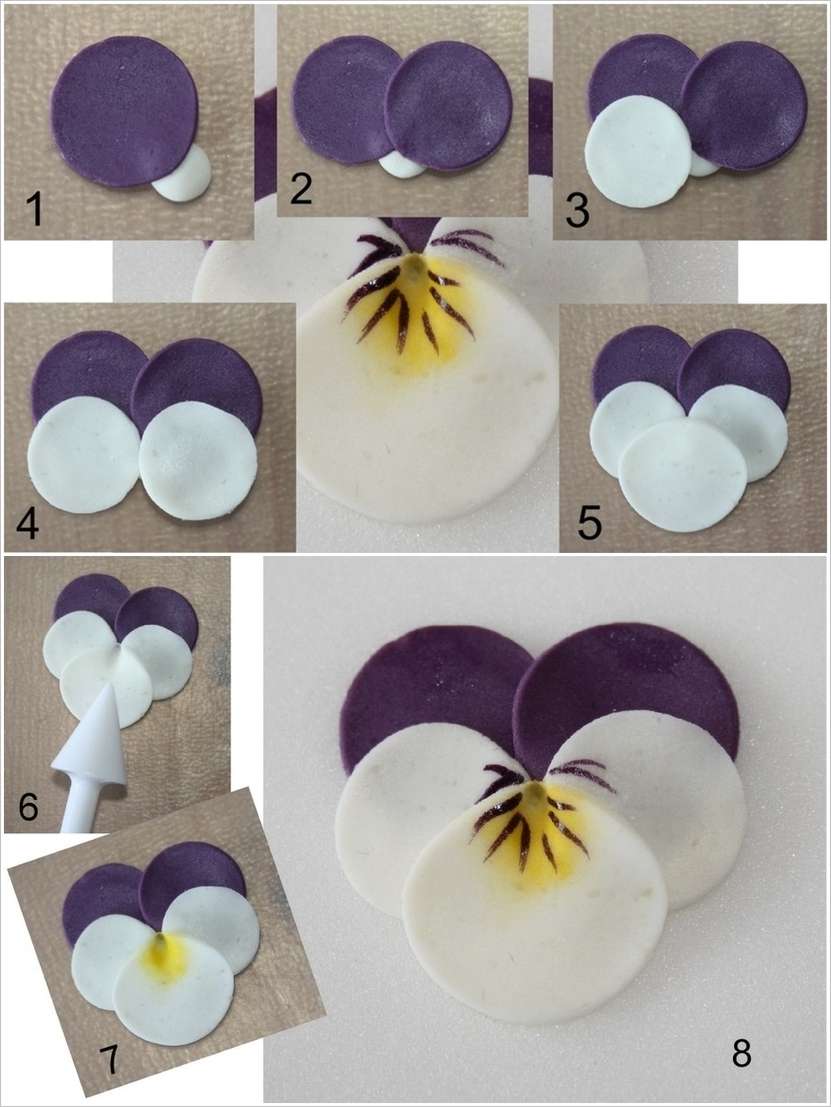 To assemble the flower make a small round pellet of white clay and press it. Place two violet disc in an overlapping manner over the pressed pellet. Place two white discs too. In the centre place the bigger white disc. Make a hole in the centre of the flower with a cone tip modeling tool. Paint the centre with yellow paint and make lines with deep violet paint. Enjoy crafting!