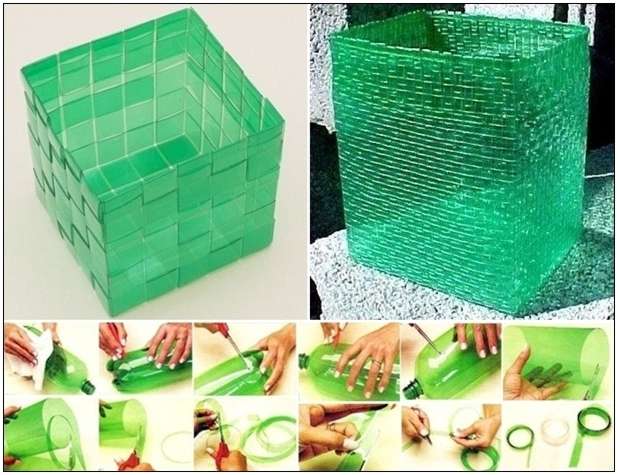 There are many plastic bottles in our house that we dispose off on daily basis. So instead of throwing them in trash you can recycle them and create some wonderful woven baskets like these. To do this you have to cut strips of plastic bottles by first cutting their both ends and then cutting strips with scissors.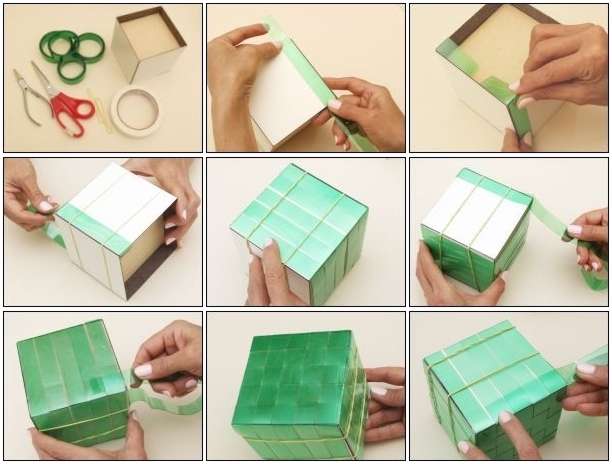 Once you have strips ready you can weave them in a basket by using a square box as a mold. You can use rubber bands to prevent the strips from slipping until you complete the basket.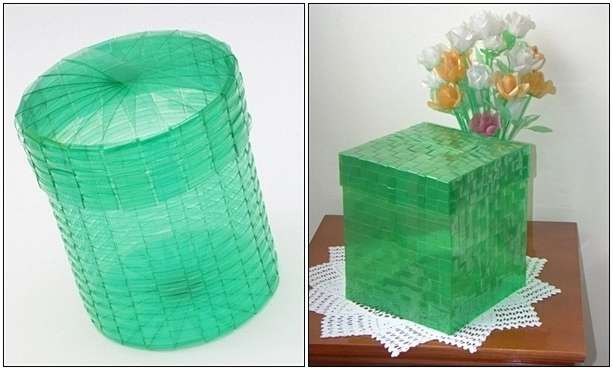 You can try more shapes of baskets too as you become expert in the simplest kind. Happy recycling!