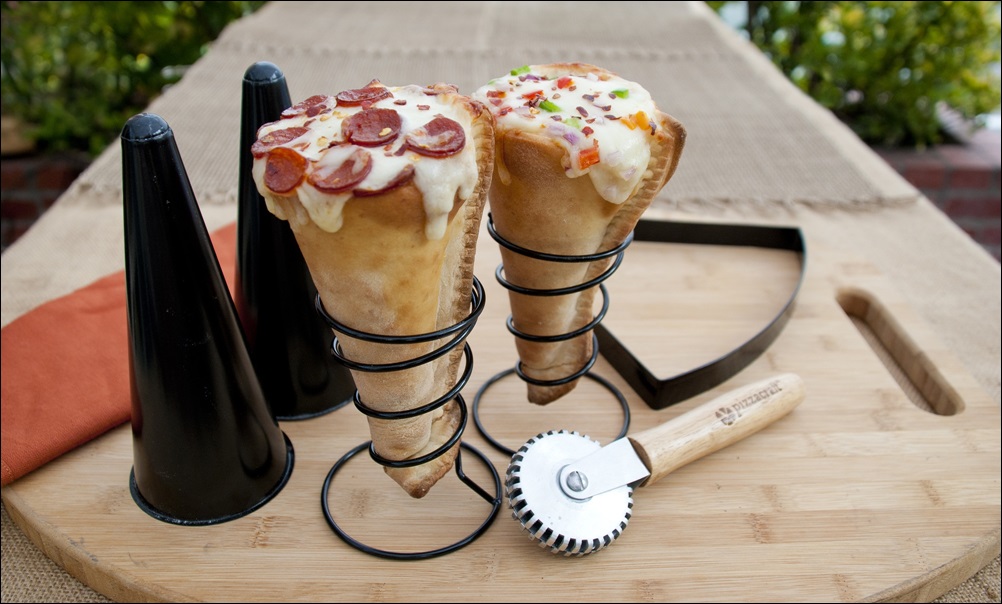 Kids and adults equally like to savor pizzas and that is why here is a pizza making set for you that will make pizzas in a conical shape.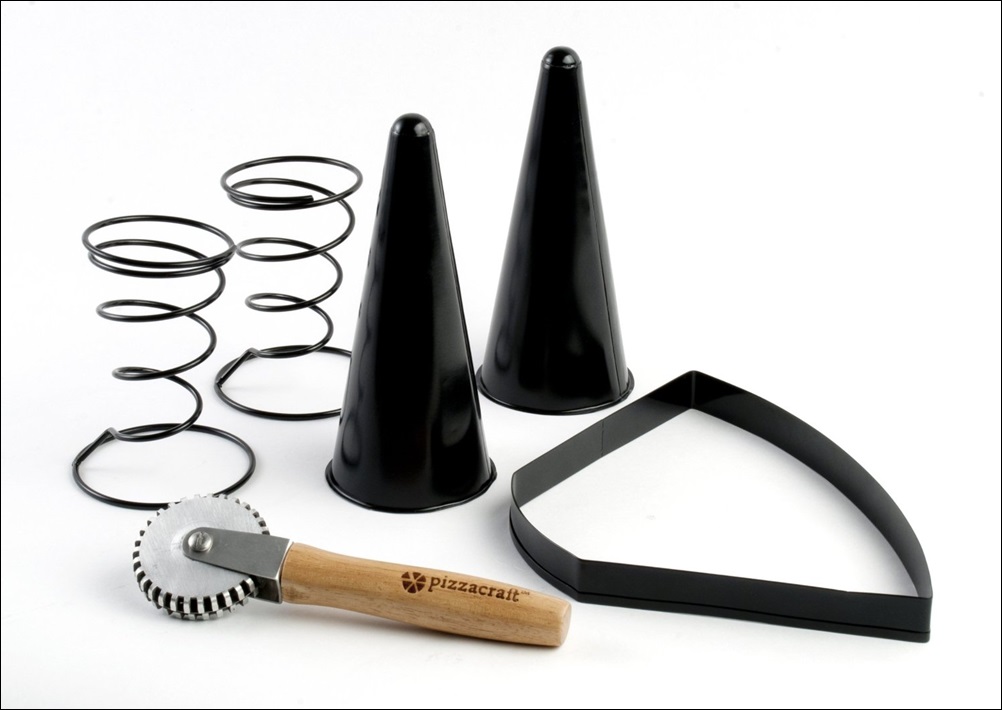 This set consists of 6 pieces including two cones, spiral holders, and two other tools. This set is easy to use specially for outdoor cooking. Moreover, cone shaped pizzas are easier to handle as well specially for children.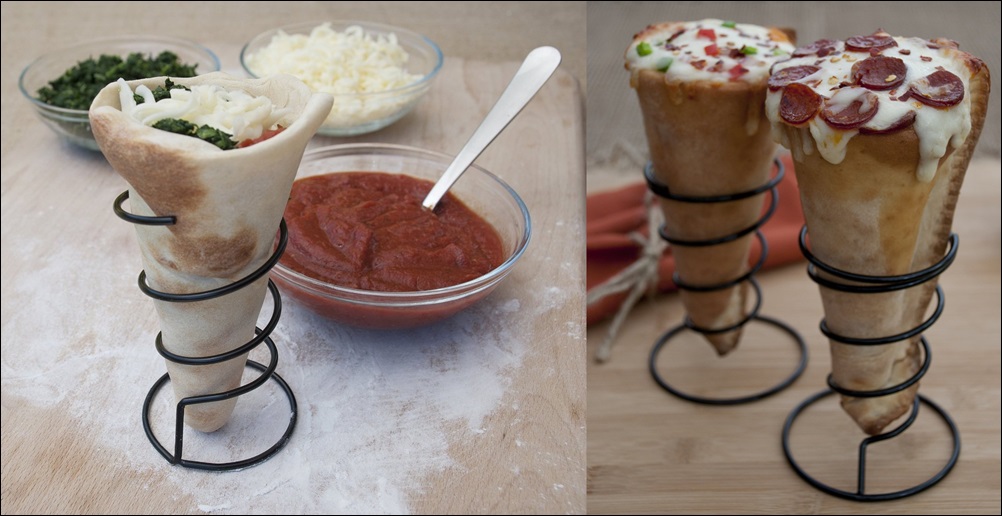 If you would also like to make a conical pizza with this set, you can grab it for a sum of $18.06 at Amazon.
You will definitely like to try this, Isn't it?