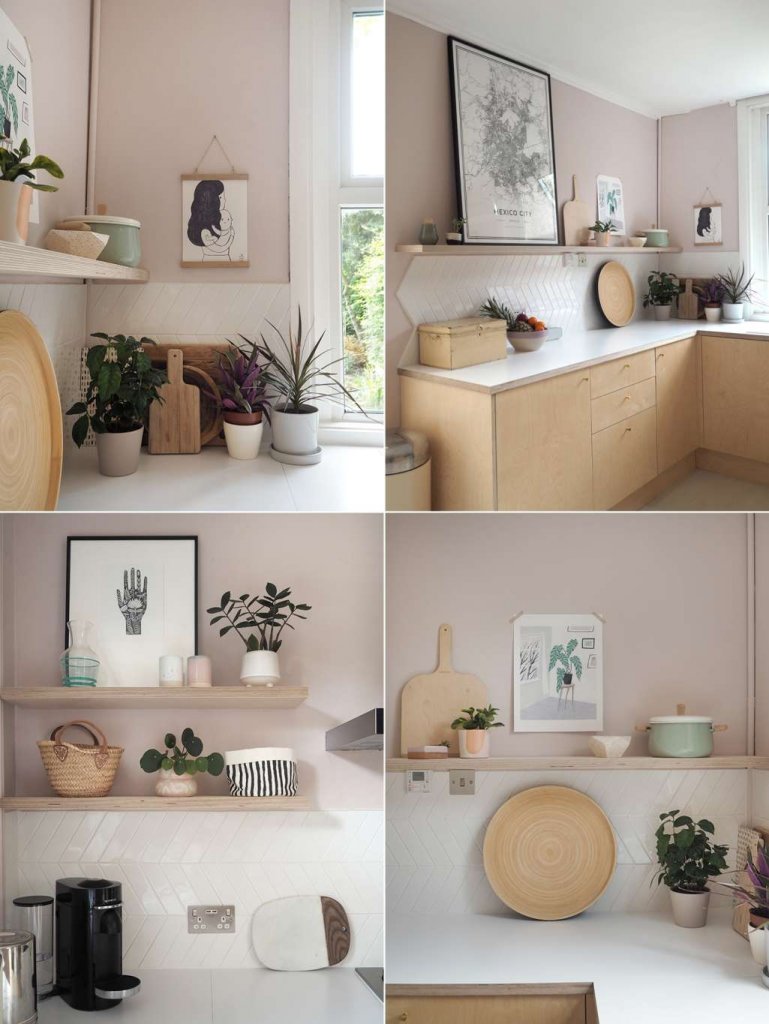 Pink is not the color choice when it comes to a kitchen for many. But why to shy away from a color just because it is linked to little girls? Time has evolved and the debate of blue for boys and pink for girls is long gone. So, why not bring this hue that carries the passion of red, and the calm of white to your kitchen?
If you are working with a lighter tone of pink, feel free to use as much as you like. You can always balance it with other accents and cabinets if they are not the feature you want to be pink. For pink walls, you can break the monotonous look with some wall art that goes well with the theme color. If you are one of those who want as much pink as they can in their kitchen, then you can extend a pastel pink paint from the walls towards the ceiling to make your kitchen a pink cooking heaven because you only live once, right?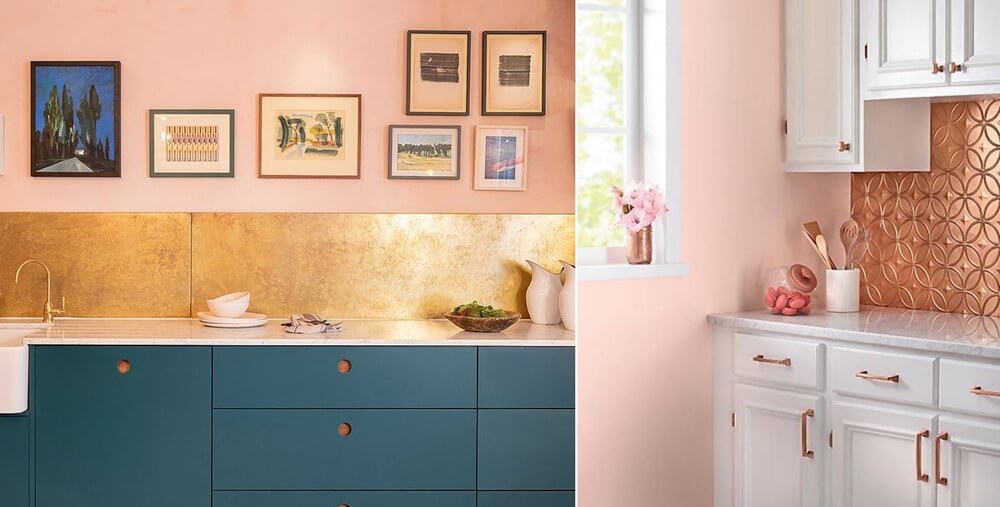 Another amazing way to bring out the true beauty of pink is to pair it with metallic accents, such as a copper or brass colored backsplash. Some colors such as navy blue or gray also pair well with pink and balance the warmth of this reddish tone beautifully. You can also mix pink with emerald green, as these two tones go really well together and can never go wrong. If you think any other color would pair well, test it out on a vision board and then go for it.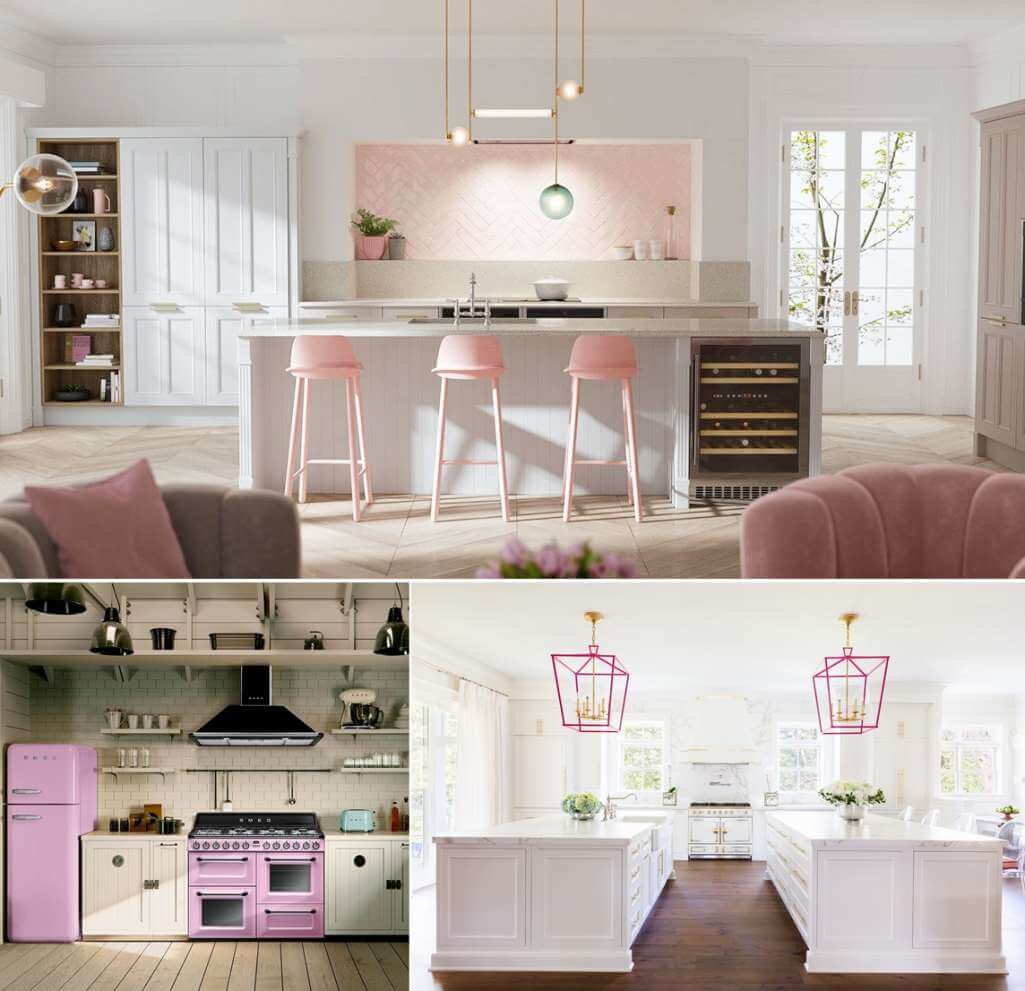 If you want pink to be a secondary color in your kitchen, then you can include it as a backsplash or as pink bar stools. Another way could be to invest in pink kitchen appliances that will give your kitchen a retro look. You can also light up your kitchen with pink pendant lights. If you want pink in a very little amount, then you can buy pink ceramic planters and place them by the kitchen window. You can paint some terracotta pots pinks to do the same. If you invest in pink pots and pans, it can be something that won't always be in front of you. So, you can take breaks from pink whenever you want by putting the pots and pans away in a cabinet until the next use.