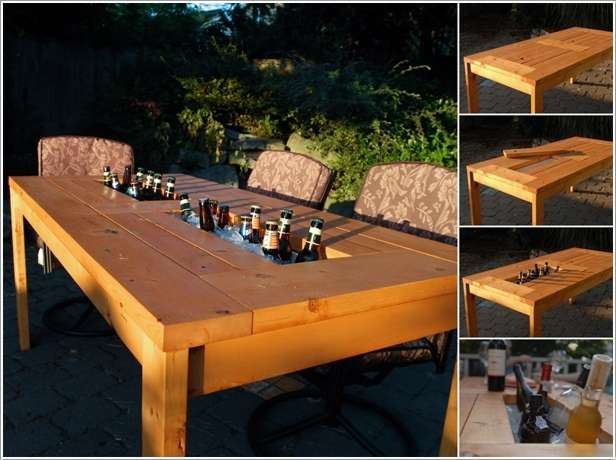 Do you often arrange outdoor parties during summer season? If yes then you must always have arrangement for keeping wine/beer cool. For that this table with built-in coolers is simply amazing.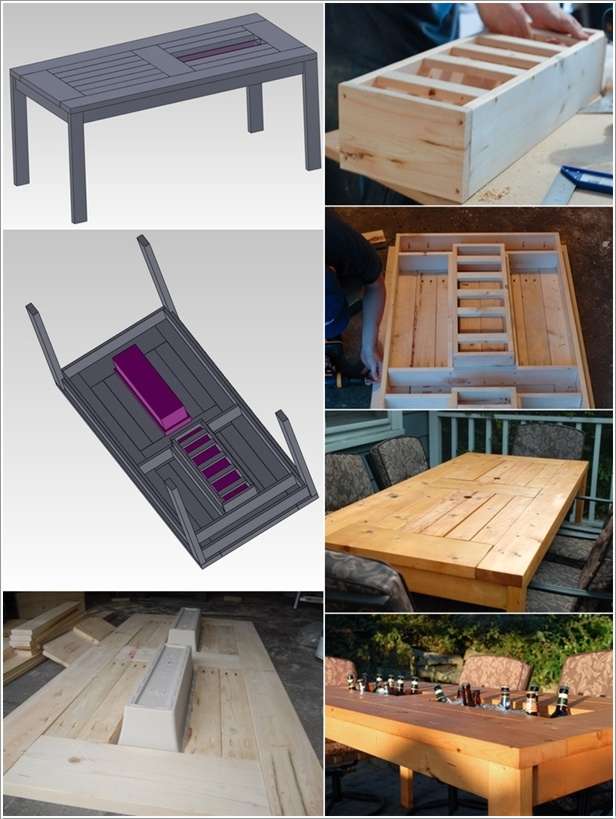 To make this table you have to make a table top and leave spaces for cooler boxes. To keep them in their place you have to make frames for them.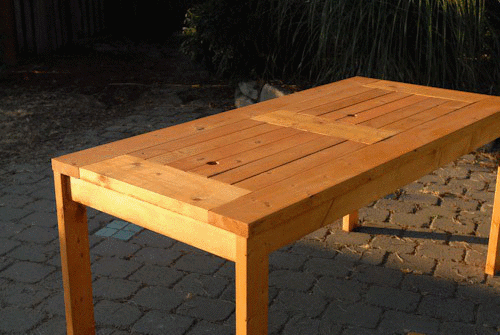 If you would like a detailed tutorial about this wonderful table head over to domesticated engineer. We are sure that your guests are really going to enjoy this addition to your patio.