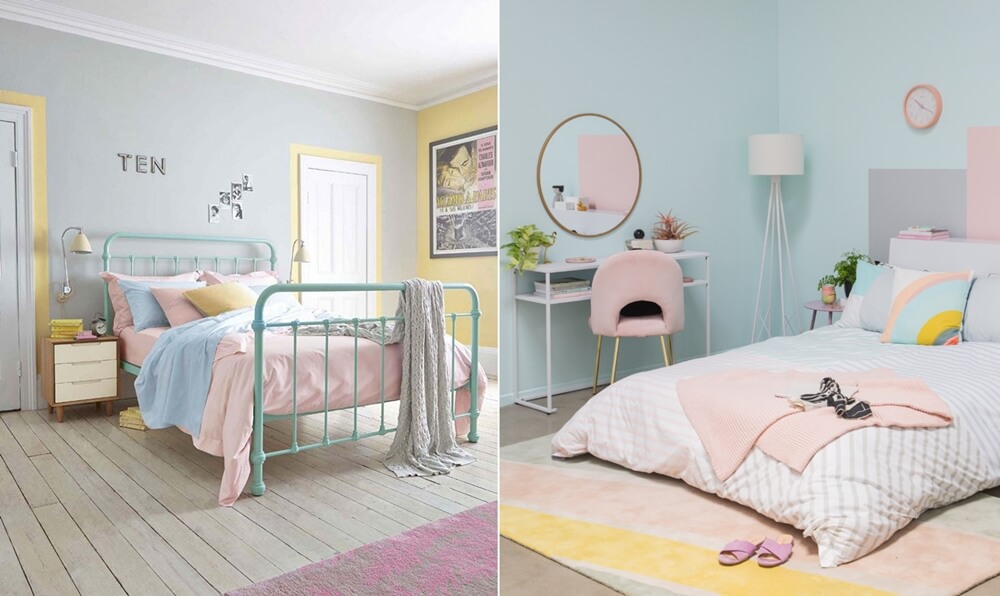 A bedroom is a space where you relax, so it is a good idea to include some relaxing pastels that can ensure a good night's sleep. Deciding on the amount of pastels is totally up to you. Some people can easily get in a low mood when they have too much muted colors around. And some are usually so much active that light colors help them wind down. If you are in the first group, then you can go for pastel bedding, wall art, or an area rug. If you are among the latter, then you can paint one or more walls in a pastel color.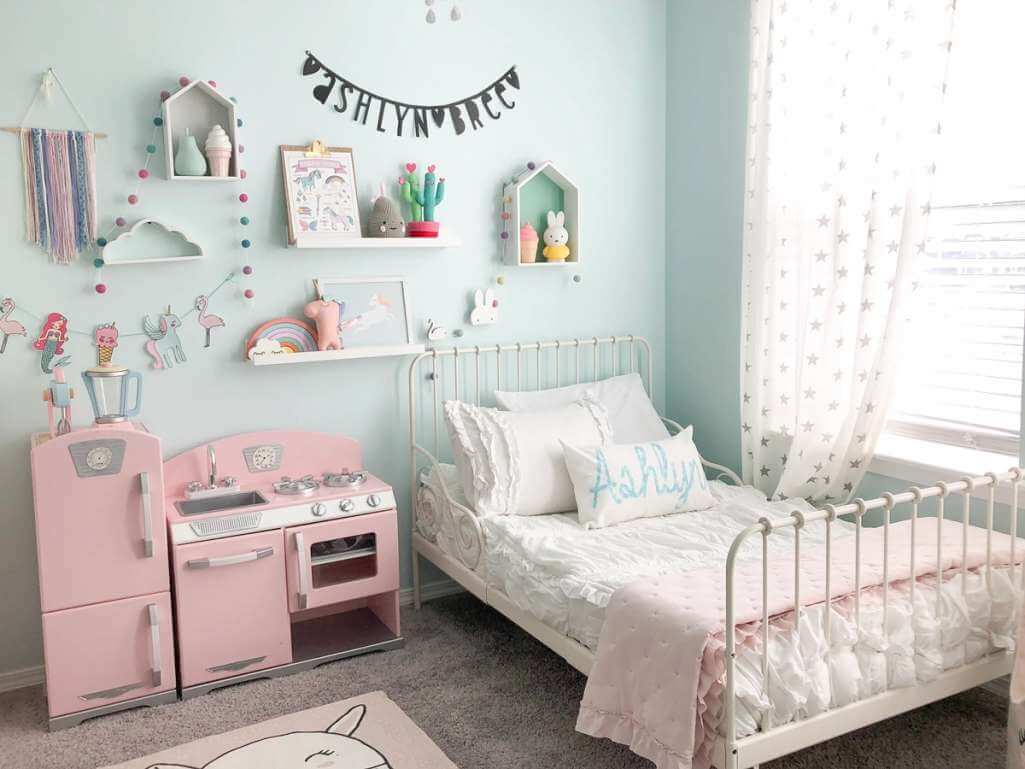 Different shades of pastels have different properties. While you might already know which pastels are most stylish or which ones can you mix to create a palette, there are some properties that colors carry. You can reap the benefits of pastels as they can also work as a color therapy when you sleep and wake up amid them in your bedroom. If you want to calm down from a hectic day, then choose pale blue or mint green so that you can ground your energies easily. If you are looking for improving your confidence, then lemon yellow will help you boost your confidence and self-esteem. If you are feeling very lost, then lavender will definitely help you in finding a purpose. Shades that have orange, such as peach, can help you boost your creativity. If you want to improve your intellect and memory, then gray color is going to help you.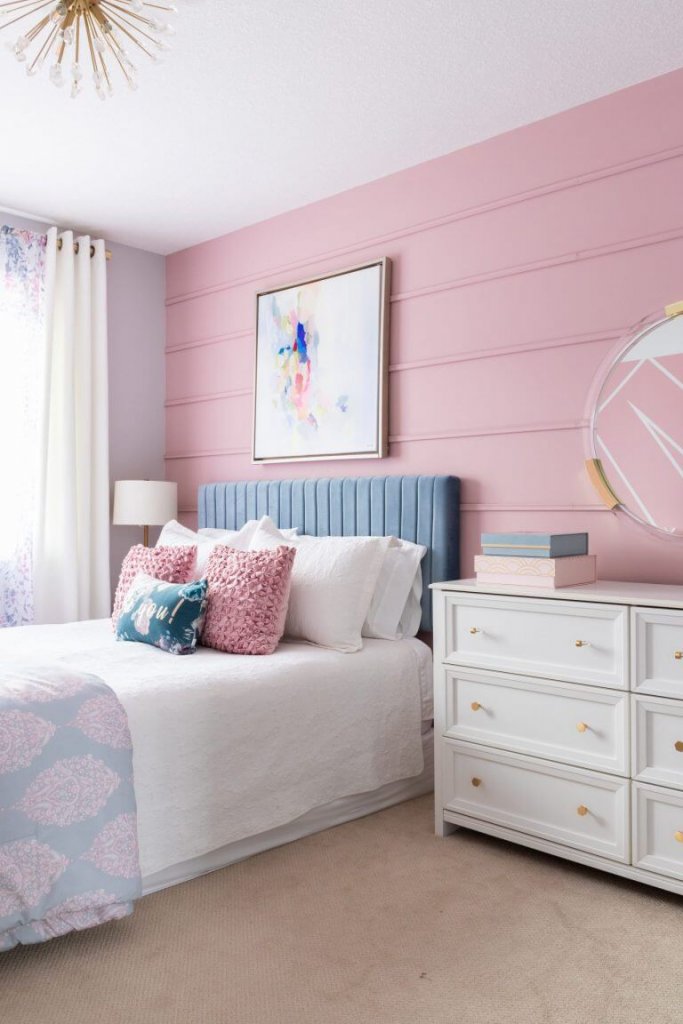 If you are in search of love, or you want to heal from any traumas so that love can flow in, then pink is the color you have to go for. We associate pink with feminine, but there is so much more to this tone that carries the energies of both white and red.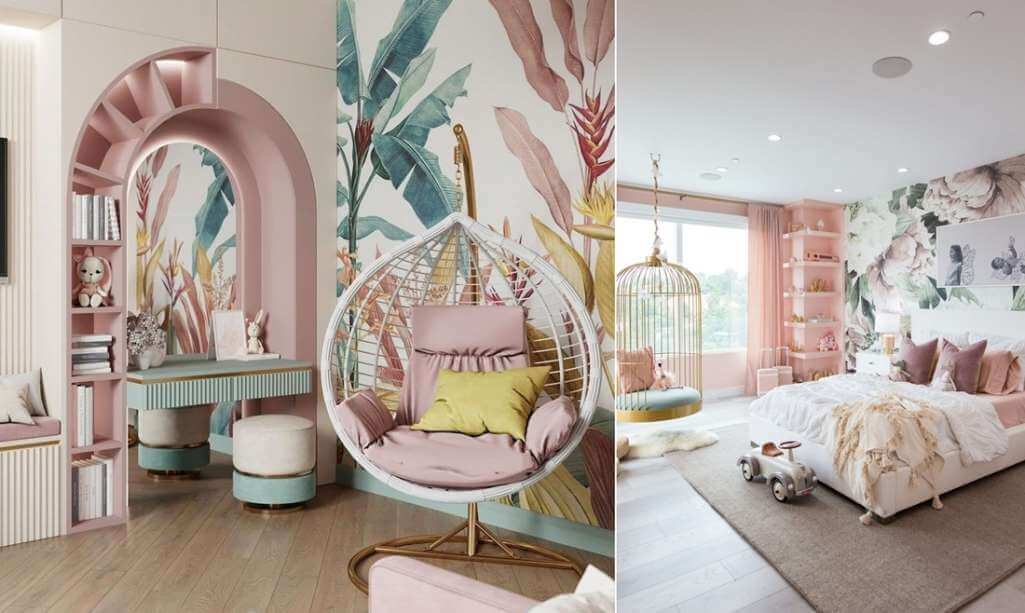 We have talked about using pastels as solids, but you don't have to limit yourself here. There are so many beautiful decor elements that can be done in pastel prints. You can cover the wall with a pastel floral wallpaper or cover the bed with a bedding that has a geometric pastel print carrying the goodness of more than one color. Moreover, you can also include small hints such as trinkets, lighting, or bed cushions in pastel colors. The possibilities are endless, you just have to find the right balance so that nothing is too bland, or too overpowering.