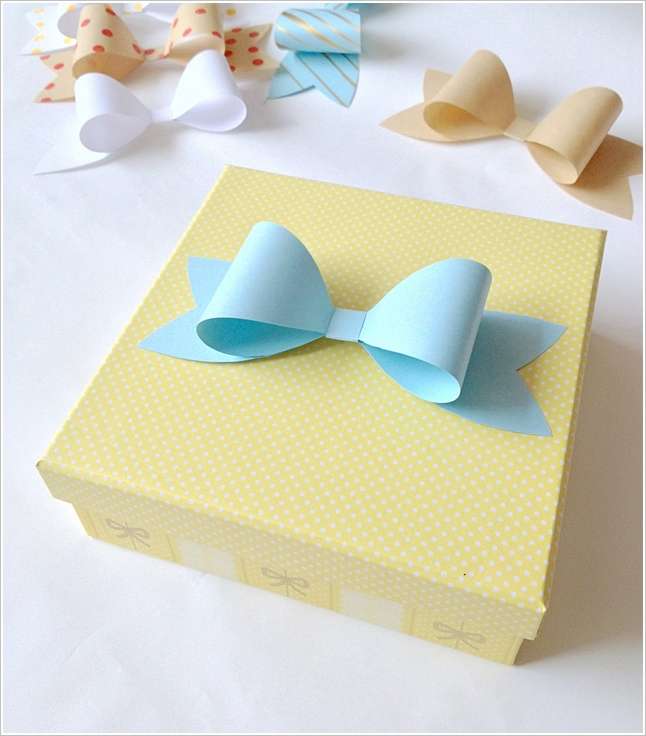 Bows look absolutely adorable on gifts. If you have used simple paper bows uptil now on gifts then try this 3d design.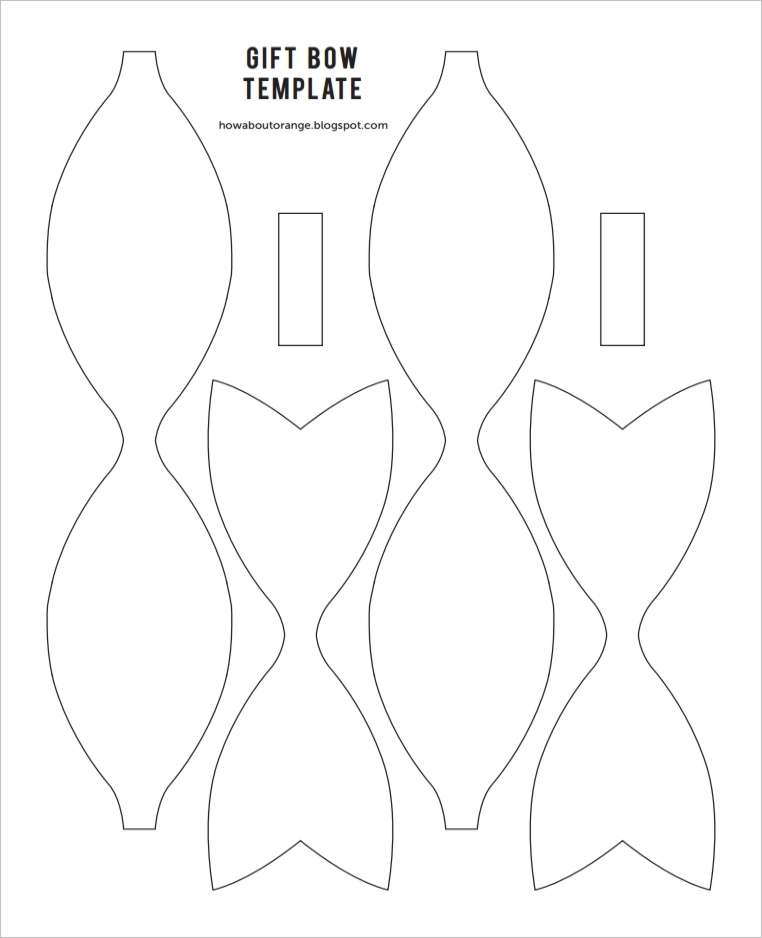 To make every two bows you have to draw the above templates on colored or printed paper.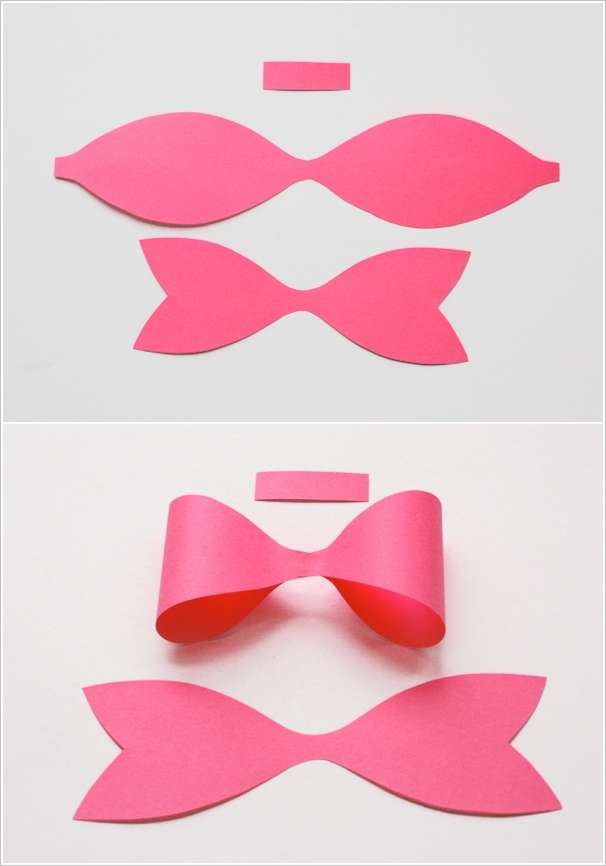 When you will cut the shapes you will get the forms as shown above. Simply bring the two ends of the piece with two loops to its centre, place it over the lower ribbon and tie with the strip of paper and secure with glue.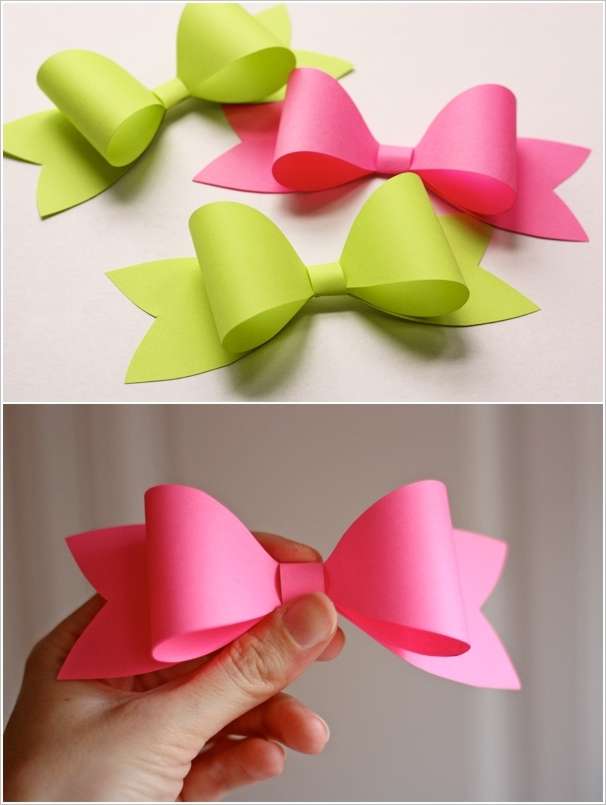 These bows are surely going to be loved by the receiver of the gift. Happy crafting!