Either you need a start for decorating your rooms or you are renovating your existing place the first thing while designing is to choose the color scheme. So how about painting the ceiling and getting the color inspiration or idea from it? Here you go for some designs that have painted ceilings in different colors, have a look…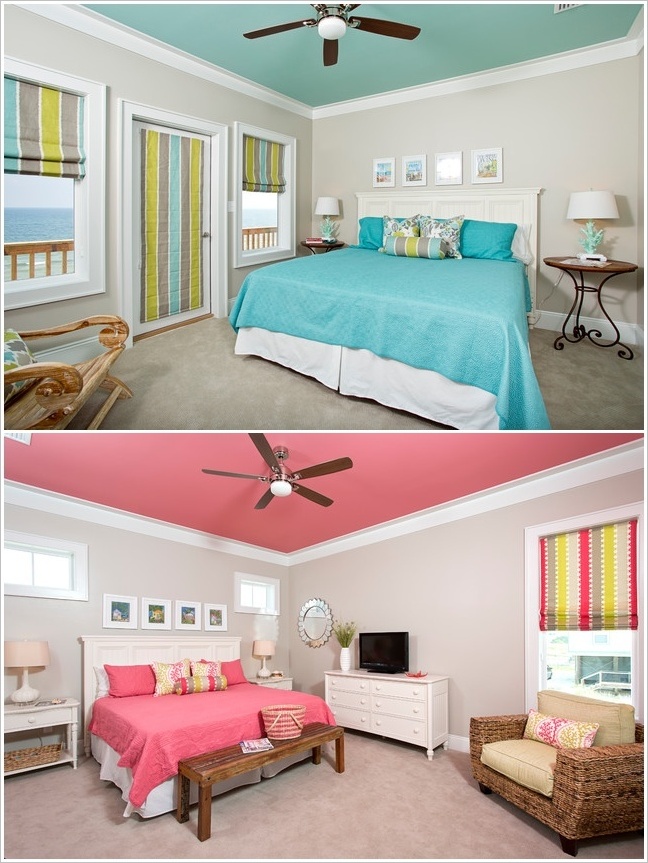 These are two rooms with the first one having a blue ceiling and the second one with a pink ceiling. The bedding is done is the respective tones and striped curtains and pillows are accenting them marvelously.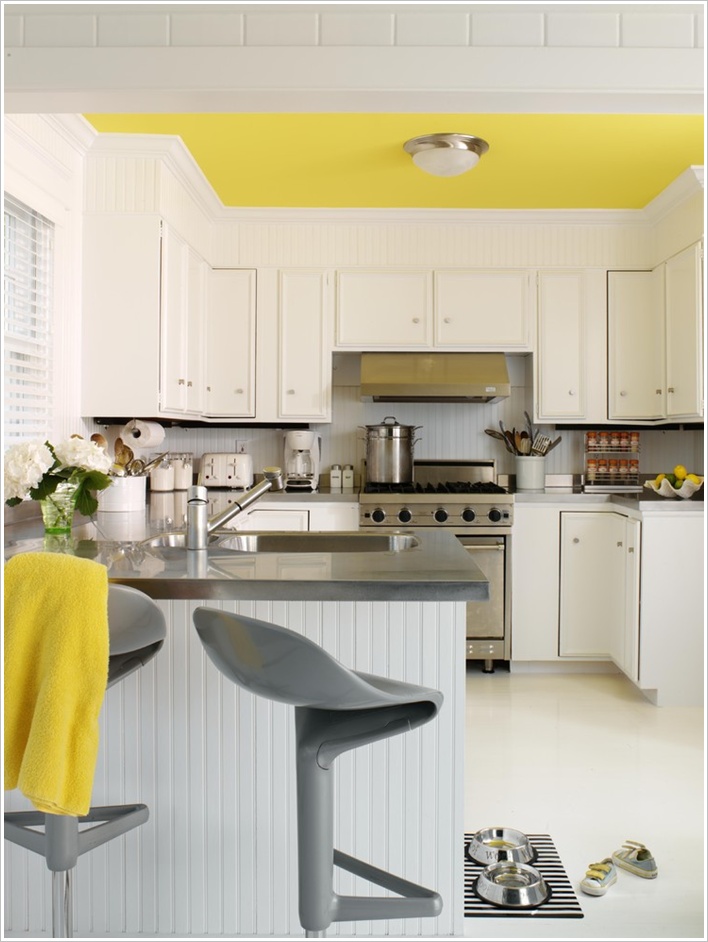 Yellow in your house means cheerfulness if you use the right amount. So here is a kitchen that is mostly white with a few things gray , added a sudden pop of freshness by painting the ceiling in canary yellow tone.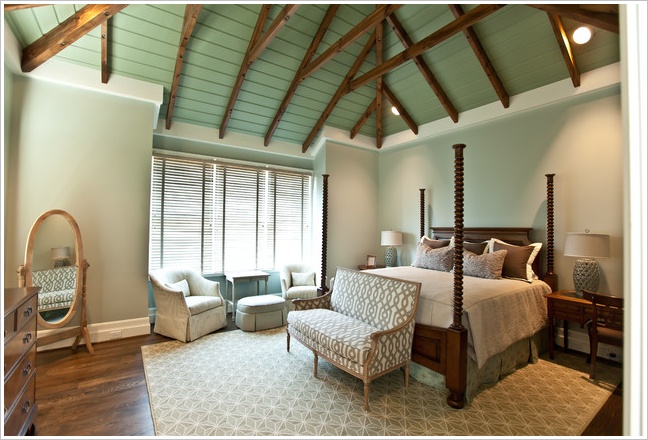 This room has its fixtures in neutral tones that is added even more elegance by a ceiling that is greenish in color with a wooden frame.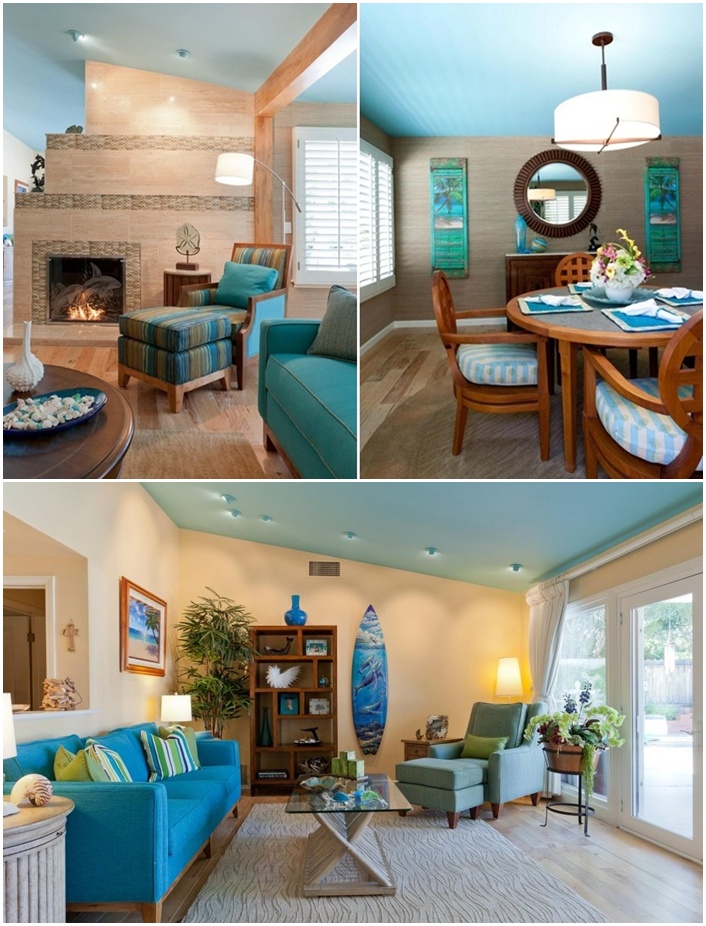 These are photos of a living and a dining area that are having blue ceilings designed with fixtures that are completely in coastal spirit. So if you are planning to go for a coastal theme, painting the ceiling blue can be a smashing idea to start with.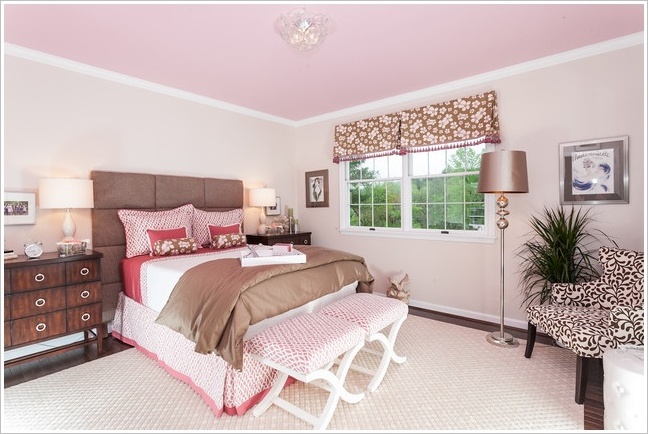 This room is having a combo of pink and tan which seems to have taken the inspiration from the pale pink ceiling. This one is suitable for those people who don't like dark colors for ceiling.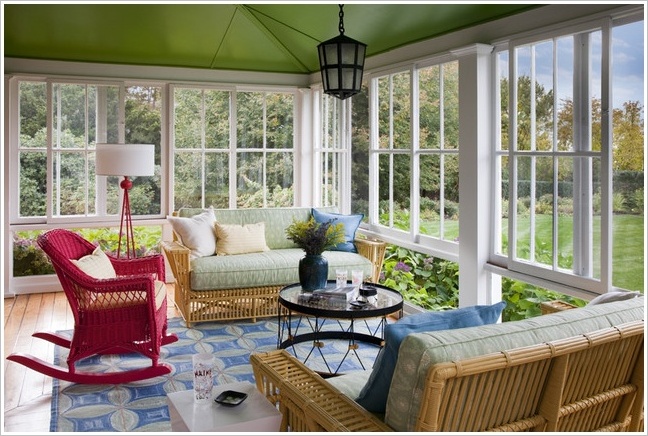 This one is a living room with the ceiling painted in leaf green color and is awesomely accented with wicker furniture. To add even more drama there is a chair of wicker painted red.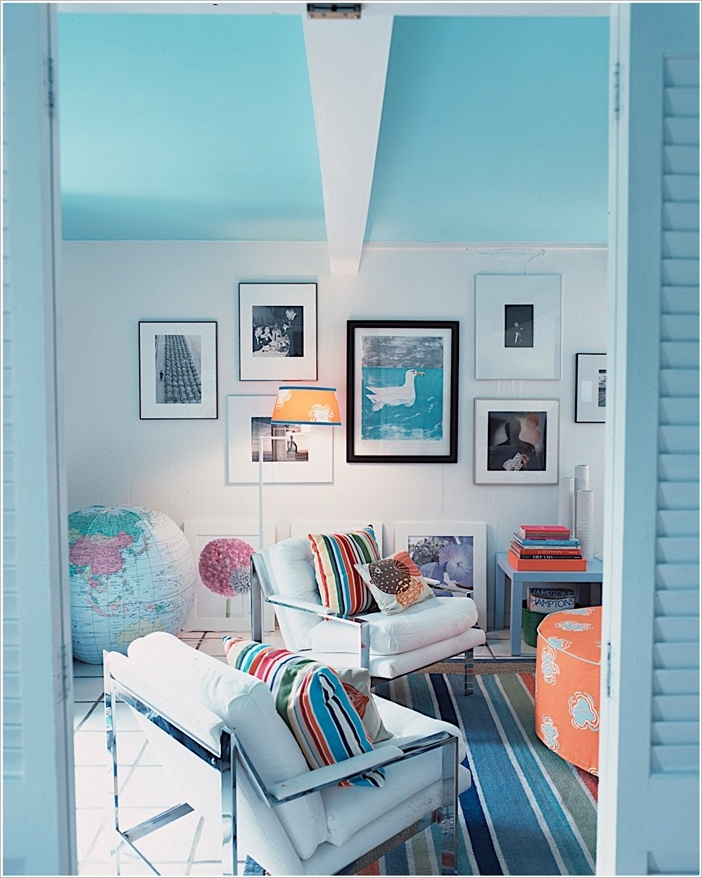 This room is designed in serene blue tones with the ceiling painted in slightly deeper tone of blue than that of the walls. With this striped cushions and a striped rug are looking fabulous. The use of frames and a globe are also just accurate.
So, if you need an uplift to your house paint the ceiling.