Were you looking for an unique, uncommon but something with utmost comfort place for your kids to sleep, or to set up as a cozy reading corner or as a play ground for them?  May be for you a place to have a quality time with your family and friends or  a lovable place to cuddle up your loved ones? Then you are almost there to discover something more unique but the best feel of comfort you can ever have and fulfill your desire, " The Giant Birds-nest Bed " . Look at the comfort and relaxation you can see through in this.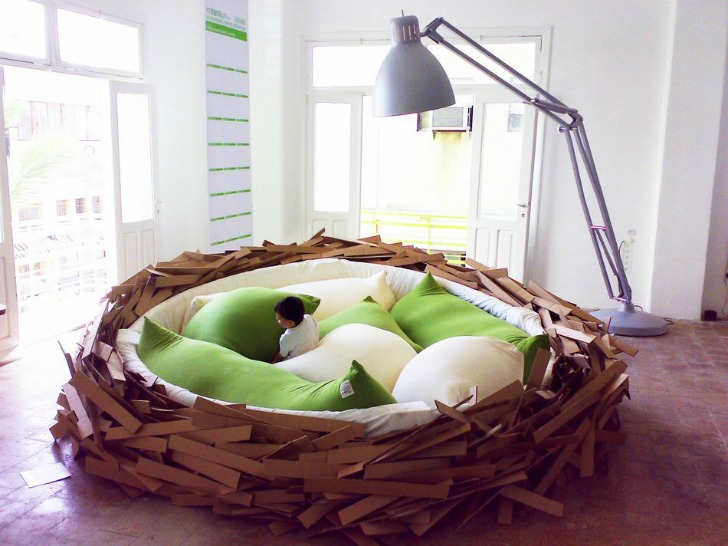 Creative – Young – Workaholic are just three words to introduce the highly creative architectural group O*GE Creative Group  which was found in year 2007. Named by "The Giant Birds-nest for Creating New Ideas" is one of the extremely creative socializing space which has conceived and created by C*GE Creative Group and there is no doubt they have succeeded in doing just what they wanted.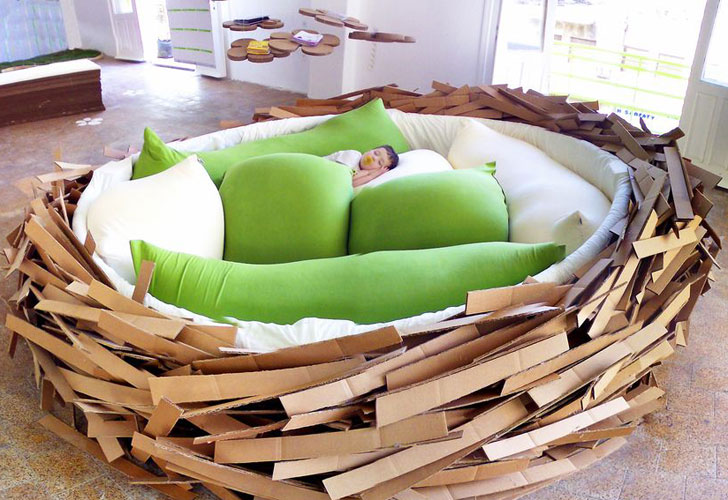 This sophisticated place can be seen as a morph of furniture and also as a lovely playground for your kids. For kids what could be more inspiring and relaxing than curling up to sleep and dream in their very own bird nest bed. This extremely gorgeous, comfortable and sensual soft space "Birds-Nest Bed" is offering in three different sizes and 4.5m diameter bed can accommodate 16 people. Why are you waiting for..don't you like to won one as well.