If you're looking to increase your home's curb appeal, there are a few things you can do to make a big difference. From adding new landscaping, to adding a flagpole to really make your front lawn stand out, to upgrading your porch, these outdoor upgrades will help your home stand out from the crowd and boost its value in the process!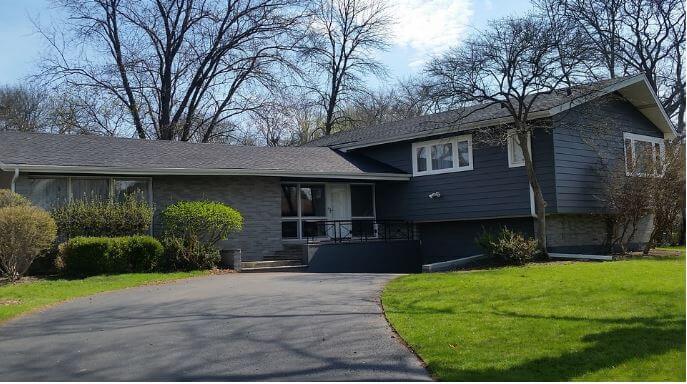 Close Off Your Carport
If you have an open space where you park your vehicles, it may be time to build some walls around it, as it makes it much nicer. People have successfully made their front porches nicer by converting your carport into a garage door because it gives it a more homey feel. This is an outdoor upgrade that will really help your curb appeal because when people see a garage, they automatically think that the home is worth more money and looks nicer in general. 
Plus, it will protect your car from the elements and keep it cooler in the summertime since there won't be any direct sunlight hitting it. You can either build the walls yourself or hire someone to do it for you. Just make sure that you get all the proper permits before starting any construction!
Plant Flowers 
Flowers give color, smell, aesthetics, and fragrance to a home. They come in all shapes, sizes, and colors. You can buy annuals or perennials, depending on your preference. Be sure to get the right type of soil and planting tools to make planting flowers easier.
When you have finished planting the flowers, water them well and fertilize them according to the package directions. Place mulch around the plants to help with weed control and moisture retention. Deadhead spent blooms regularly to encourage new growth. With a little care, your flowers will thrive and add curb appeal to your home. 
Keep The Lawn Tidy 
However, it's not enough to just add some plants. You'll need to take care of them if you want your home to have curb appeal. One way to do this is by keeping the lawn tidy. This means mowing it regularly and keeping the edges trimmed. You may also want to add some mulch to help keep weeds down. 
If you have a lot of trees, you may need to hire a professional tree service to come and trim them for you. By keeping the lawn tidy, you'll give your home a neat and well-cared-for appearance that will definitely increase its curb appeal.
Add Some Furniture 
You can easily turn your front porch into a fun hangout area with just a few pieces of furniture. Here are the things you should add:
A comfy couch or loveseat

A coffee table

An end table

A lamp

A rug
If you have the space, adding a rocking chair or two is also a great idea. You can even add some potted plants to really spruce up the area. By adding just a few pieces of furniture, you can totally change the look and feel of your front porch. 
Paint The Door In Bright Colors 
Make your house stand out by painting the door in a bright, contrasting color. This is an easy and inexpensive way to add curb appeal and make your home more visible from the street. You can also use this opportunity to add a personal touch by painting your house number or initials on the door. If you live in a cold climate, consider painting your garage door as well to make it more visible in the snow.
Install A New Mailbox 
Tons of people tend to install a new mailbox whenever they're installing a new fence. And that's understandable because it does help to spruce up the look of your home. But, installing a new mailbox is also a great way to increase curb appeal all on its own. 
There are all sorts of different mailboxes that you can choose from too. So, whether you want something that's classic and timeless or something that's more modern, there's definitely an option out there for you. Plus, installing a new mailbox is relatively easy and inexpensive. So, it's definitely worth considering if you're looking for ways to upgrade your home's curb appeal. 
Light Up Your Porch 
Good lighting can tremendously boost curb appeal. If your home doesn't have lighting on the porch, consider adding some. This is a relatively easy and inexpensive way to make a big difference. You can find solar lights at most stores these days, which makes them even easier to install. Just make sure they're placed in an area that will get plenty of sunlight during the day, so they can charge properly.
Another option is to hardwire lighting into your porch. This will require more work up front, but you won't have to worry about replacing batteries or making sure the lights get enough sun exposure.
Your curb appeal is essential as it's the first thing people see, so make sure to get a garage instead of a carport. Plant some flowers and keep your lawn tidy. You can also add some furniture for hangouts, and paint the front door bright so that people can notice it from further away. Get a nice mailbox that fits the decor, and make sure there's good lighting for nighttime fun. Your home will look rejuvenated with these!