Displaying a specific art piece in your living room is the deciding moment when you give a identity to the living room. First of all, while adding an art-piece in you living room you should choose one that it really inspires you instead of picking an artwork just to match the furniture. Picking an over sized art-piece for your living room can be deciding for many aspects for the room. First of all by adding an over sized art piece you will not have to worry about the focal point of the room, second of all the art piece will be choose the major identity of the living room. Display of a super awesome over sized art-piece is the new way of merging the art with interior design.
1.Contemporary Living Room with Over sized Pop Art Piece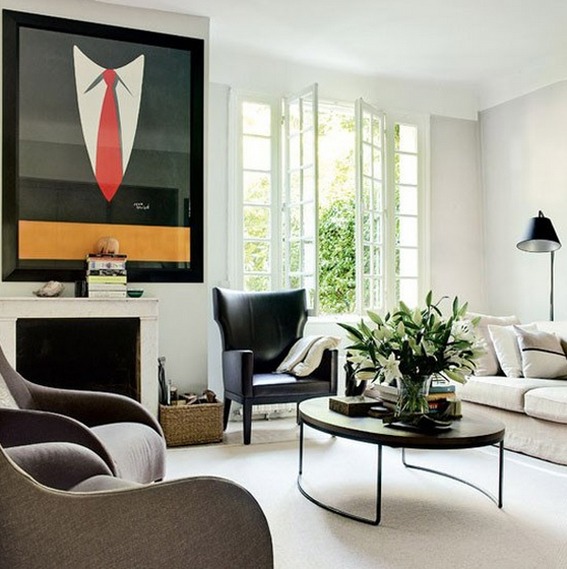 This is an classic example of how can you get a super sharp and urban living room by displaying a  large sized art piece. Regardless of the style of the art piece the size make it more eclectic and powerful.
2.Contemporary Living Room with Profound Over sized Artwork.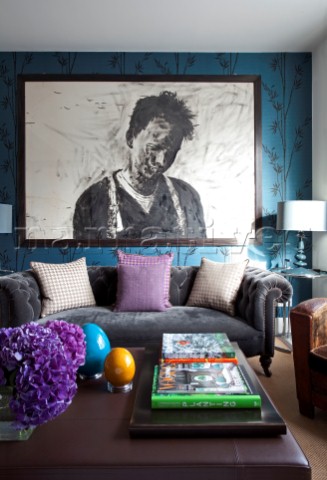 This is a really great example of how can you bring a very deep and profound identity to your living room by displaying an oversized art peice with deep meaning.
3.Creative Living Room with Over sized Artwork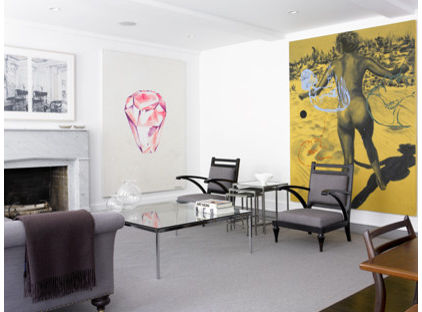 Living Room with over sized art work like this one is labeled as the futuristic and the new way of decorating with art  living roooms.
4.Eclectic Living Room with Over sized Art Piece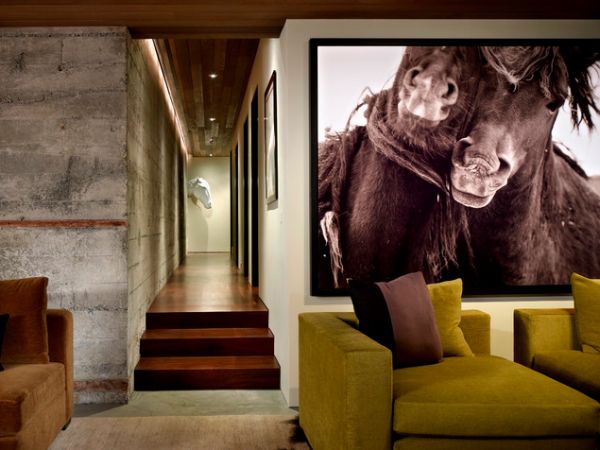 A really authentic and cool way of decorating with a unique and over sized artwork.
5.Stylish Living Room with Large Floral Artwork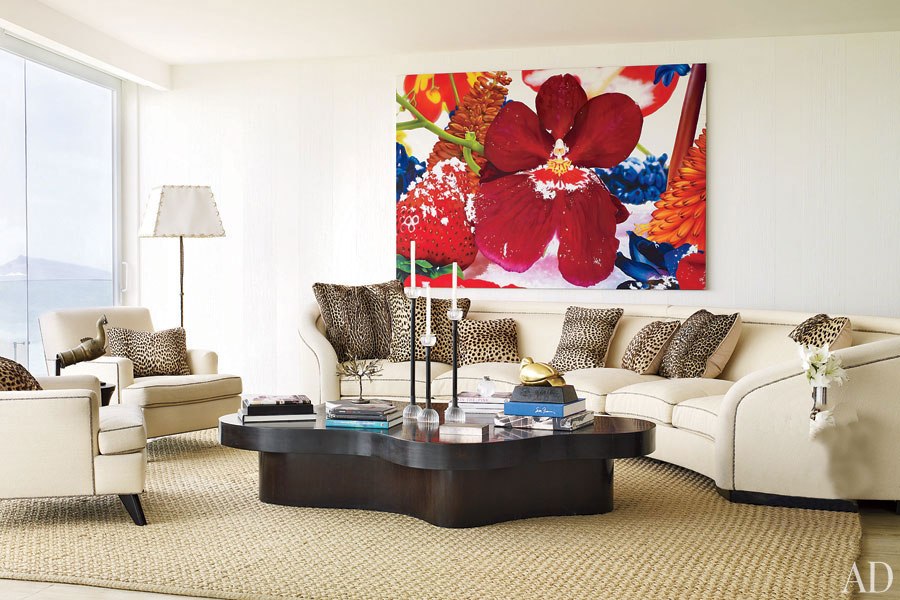 Fresh and exotic scent you will bring to the living room if you decide to display a over sized floral artwork.
6.Ultra Modern Living Room with Abstract Over sized Art Piece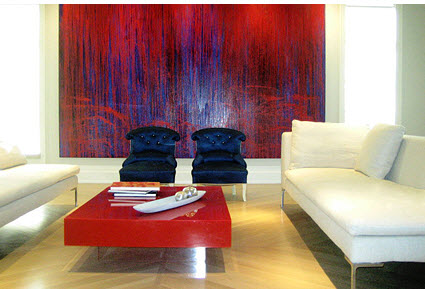 Over sized abstract art work is the essential for new way of decorating.
7.Vintage Living Room with Large Oil on Canvas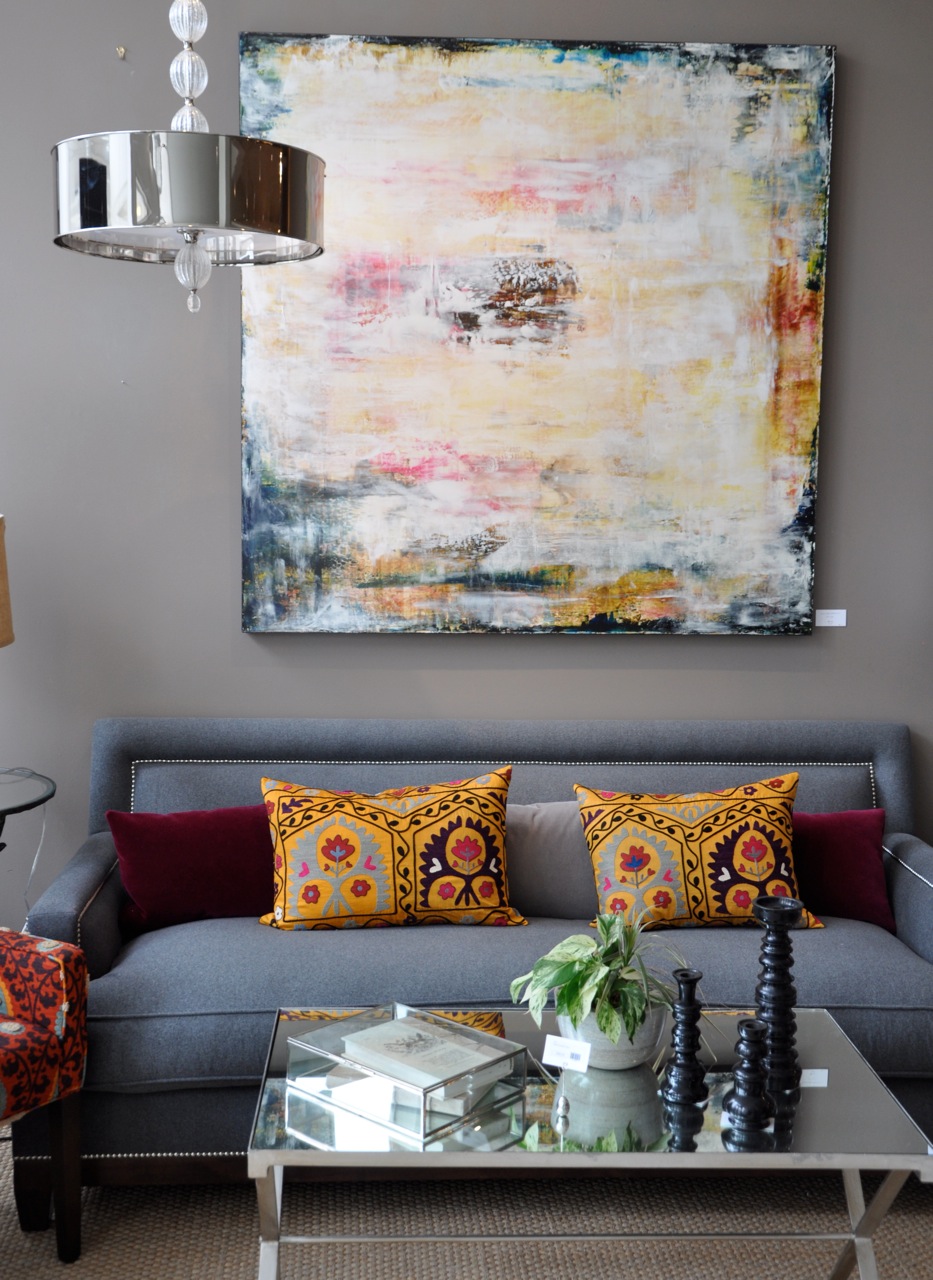 Really authentic and classy over sized art work for a vintage style of the living room.