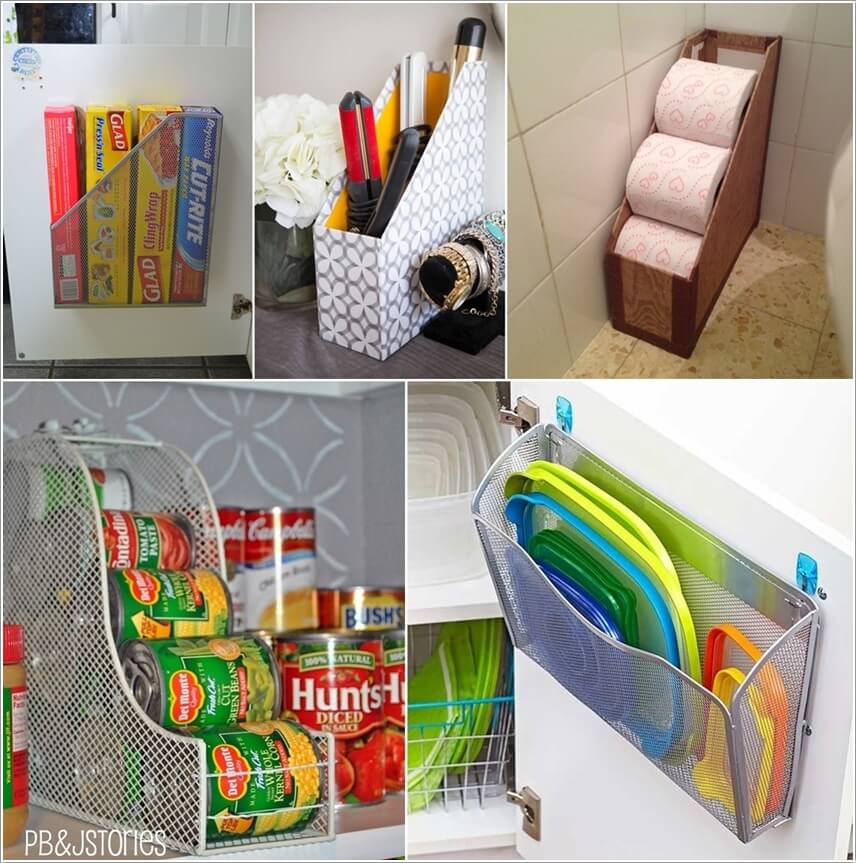 It's not always possible to go for a detailed clean up of home all the time. So, if you follow an organization regime you will have to tackle less with clutter because certain things will already have dedicated spaces from where they can be taken out and put back after use. Did you know magazine holders can be great for organizing your home? And they look interesting too. So, here are some hacks to organize with magazine holders and conquer the clutter:
1. Store All The Tupperware Lids on The Cabinet Door
2. Say Goodbye to Tumbling Water Bottles by Stacking Them Neatly in Magazine Holders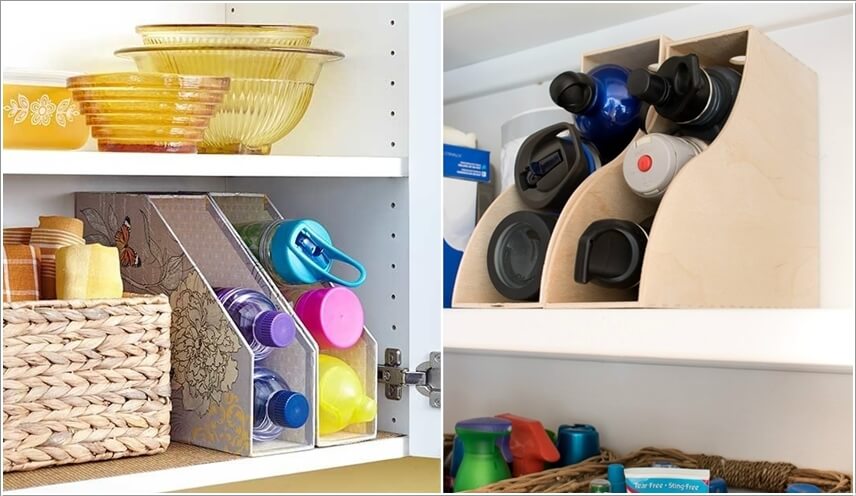 Image via: bhg , drivenbydecor
3. Organize The Tin Cans in Your Pantry Vertically and Save Space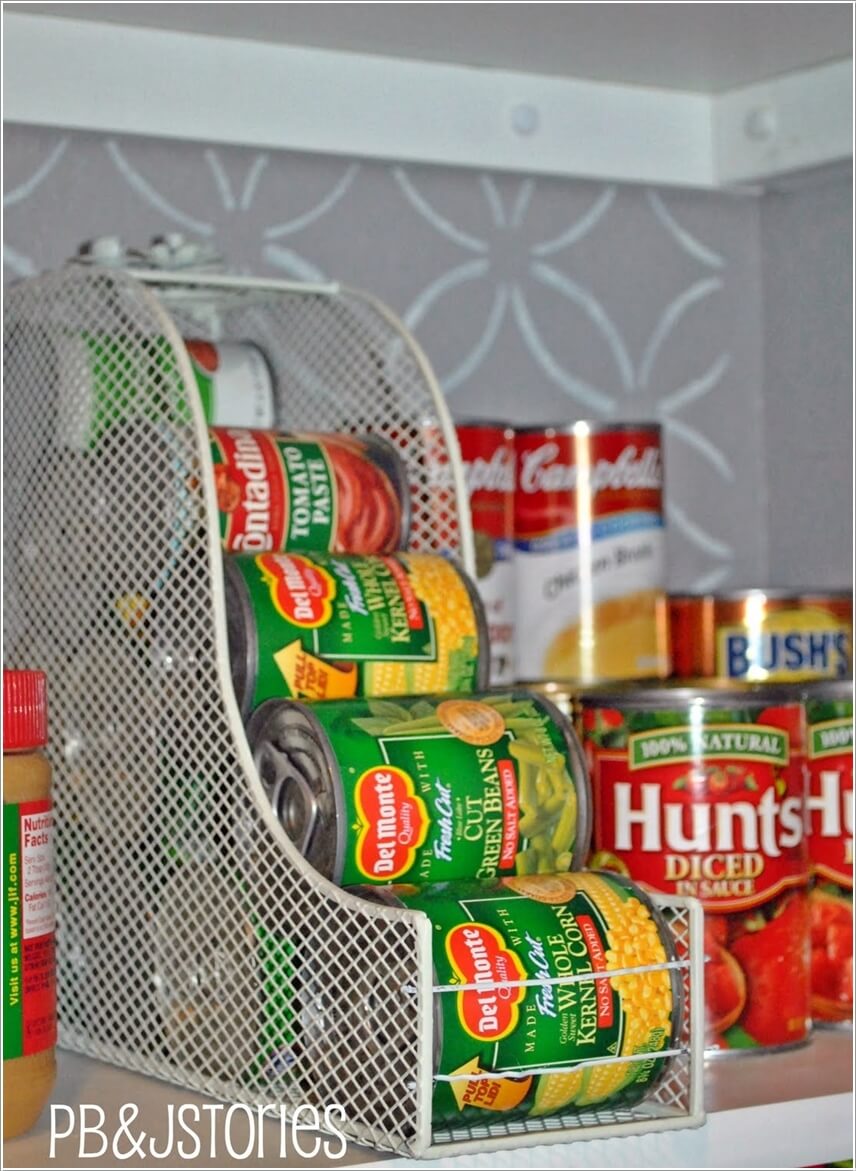 Image via: pbjstories
4. Store All The Foils, Food Wraps and Other Sheet Rolls at One Place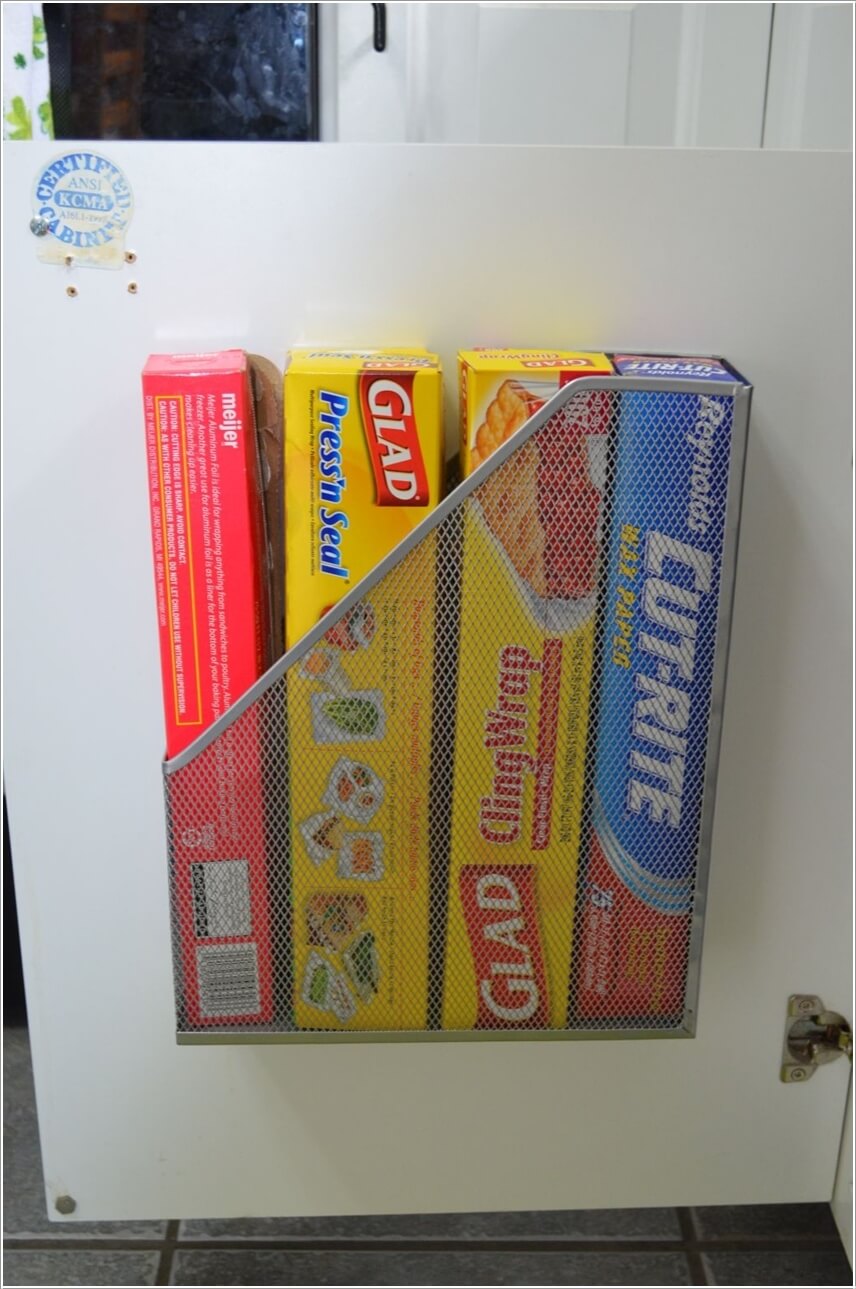 Image via: homedit
5. Give a Home to All The Cutting Boards and Say Goodbye to Chaos at Meal Preps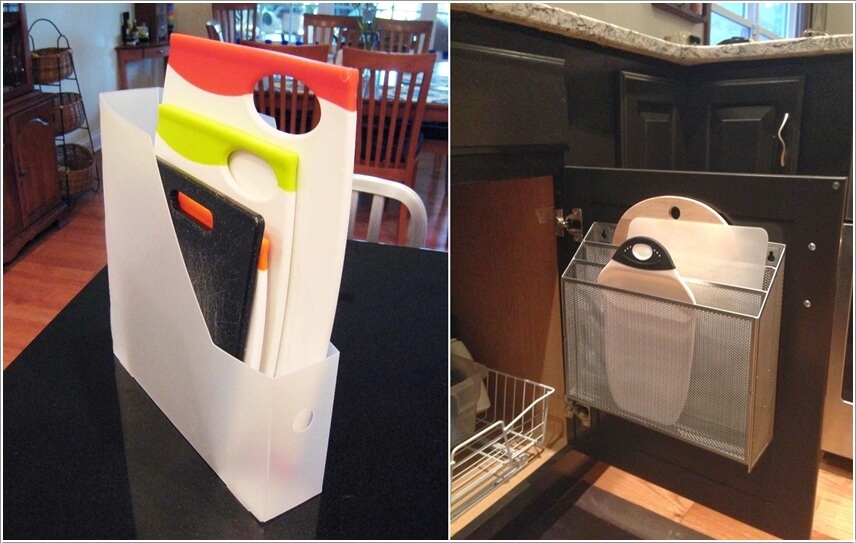 Image via: chicaandjo , pinterest
6. Metal Mesh File Folders are Great for Storing Onions and Potatoes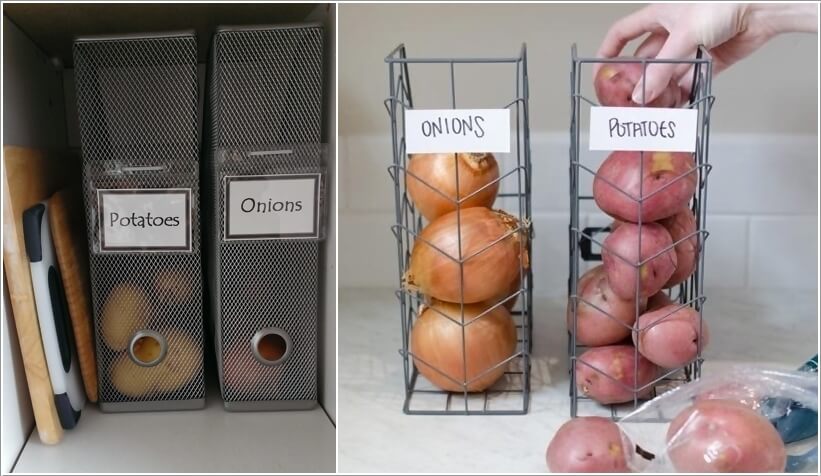 Image via: mimiscraftyworld , happypenguin
7. Declutter Your Hair Styling Tools and Make Your Life Easier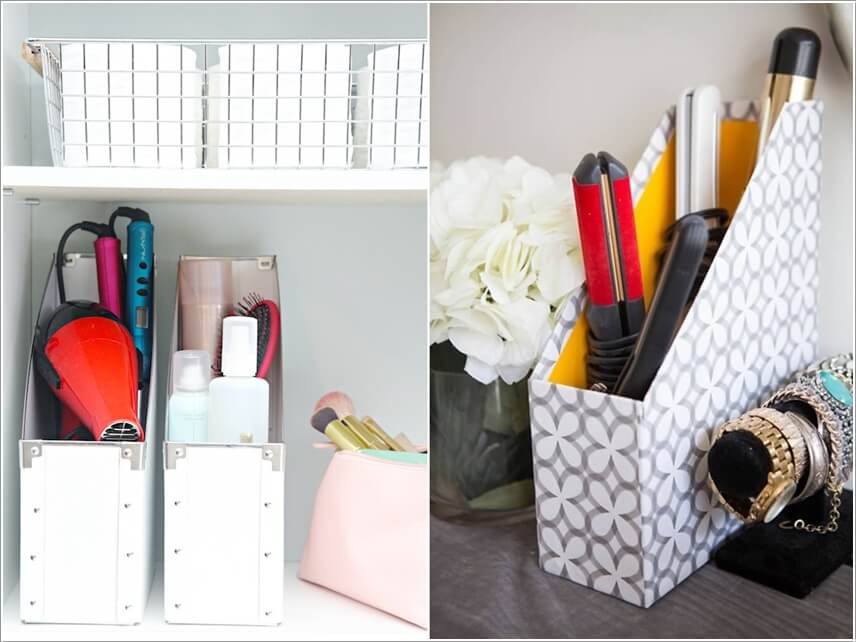 Image via: iheartorganizing , hackthehut
8. Organize Your Shoe Pairs That Clutter The Hallway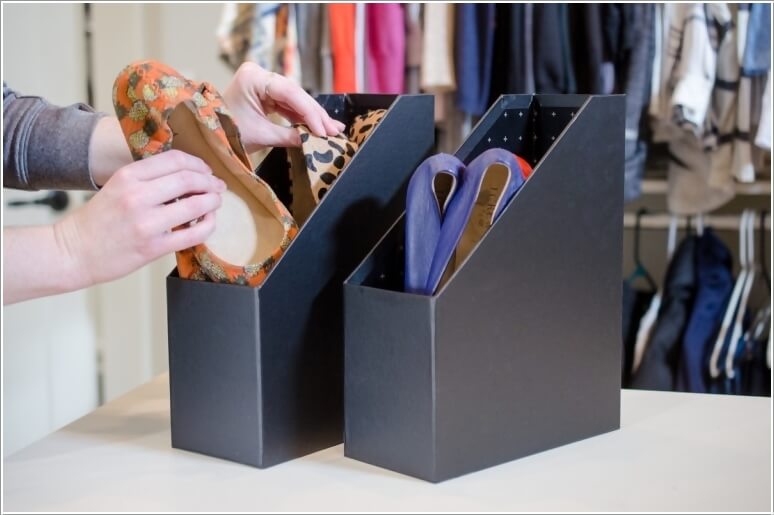 Image via: thekrazycouponlady
9. Make One or More Corner Shelves by Installing Magazine Holders Horizontally
10. Put in All Your Utensils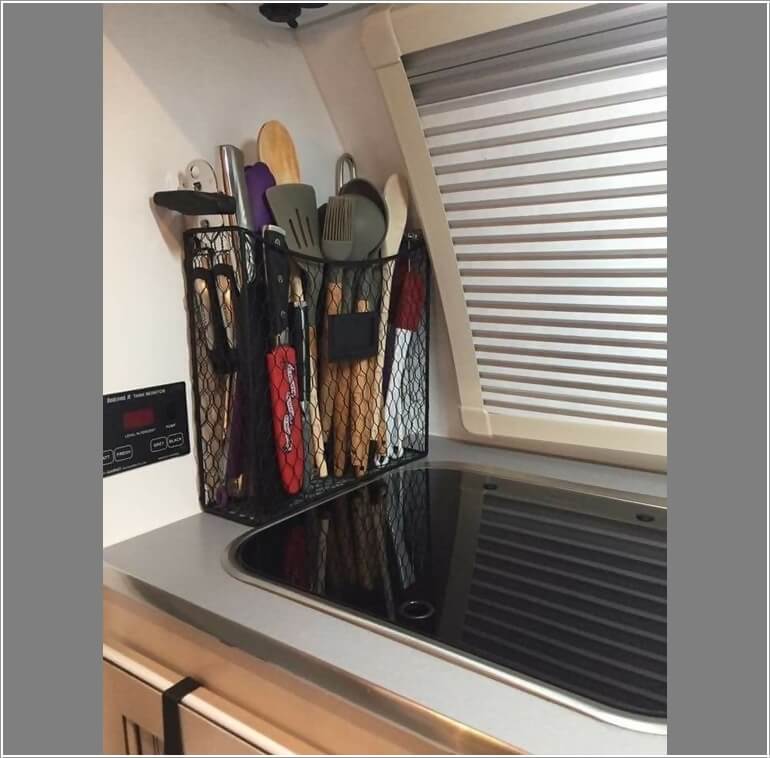 Image via: pinterest
11. Store the Extra Toilet Paper Rolls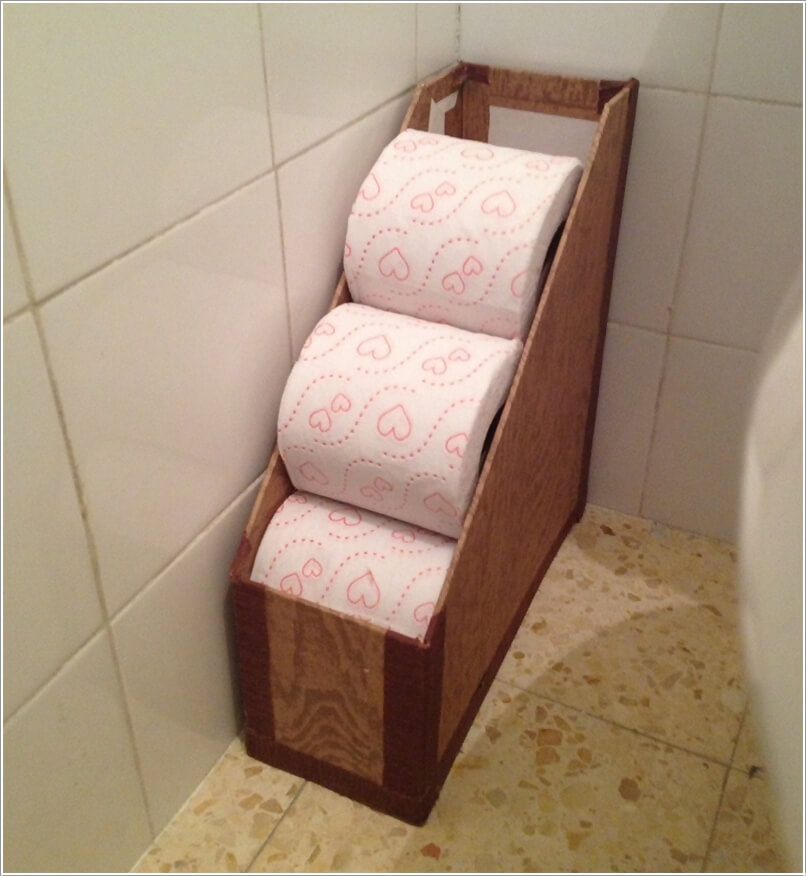 Image via: fullhomeliving
12. Tidy Up Your Closet by Storing Wallets in a Magazine Rack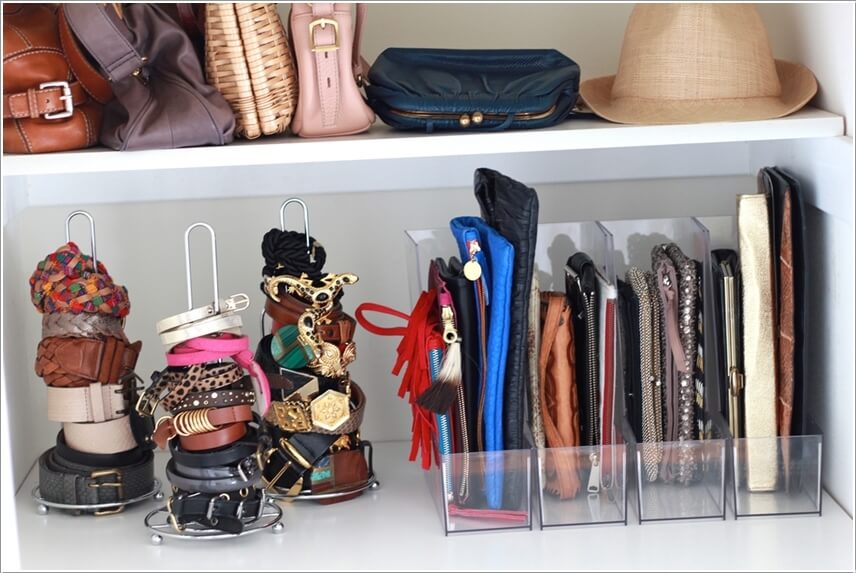 Image via: flickr
13. Magazine Organizers are Great for Storing Makeup Palettes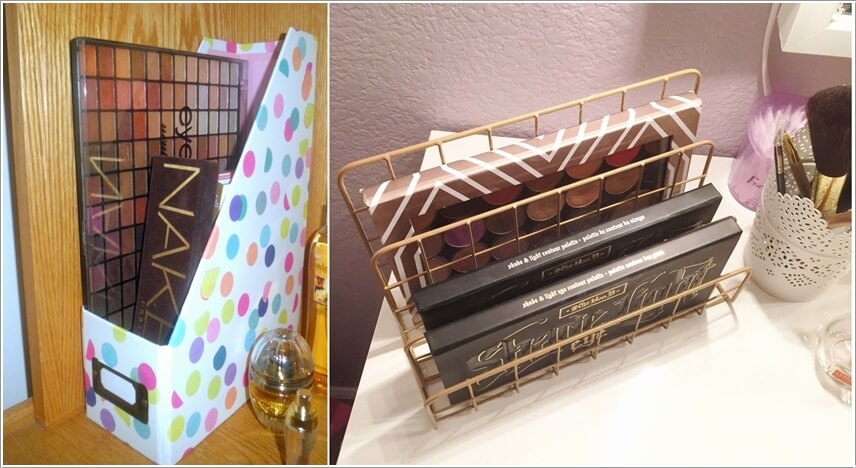 Image via: ritely , makeupview
We hope you liked these ideas and will definitely give a shot to one or more. Keep coming for more interesting and cool hacks. Happy organizing!