Winter is around the corner and and cool breeze tapping the window inviting us to enjoy the fantastic weather around. If you are tired of summer hot weather and looking forward to laze around reading your favorite novel or talking to your family or merely sipping on tea and admire nature or may be to have long waiting friends get together with a BBQ, out door furniture can be something that will actually on top of the list. This might be the best time to prepare yourself and look for some new garden furniture or to upgrade your existing patio.
Have got some fabulous out door furniture ideas from Green field robertirattan collection and hope it will help you to start doing your patio for the season to enjoy!
Sometimes, you may think you can get anything or may be it is easier to make the patio than indoor arrangements. But its not true at all, because outdoor furniture need to meet some regular standards, mainly to be weather resistance. So it can resist with rain, sunny or wind. These modern steel and wicker outdoor table chair set stand perfectly with these weather conditions while it serve the purpose of having a great BBQ with your family.
Before talk about this outdoor classic sofa bed, let me remind you another fact that we should consider before buying is the design, color and also the purpose you are going to use as you may use these furniture for various things and depending on purpose outdoor furniture styles, quality and design may change. This fabulous four pole sofa wicker bed is a perfect choice to relax yourself beside a pool with candle light. Don't you agree with me.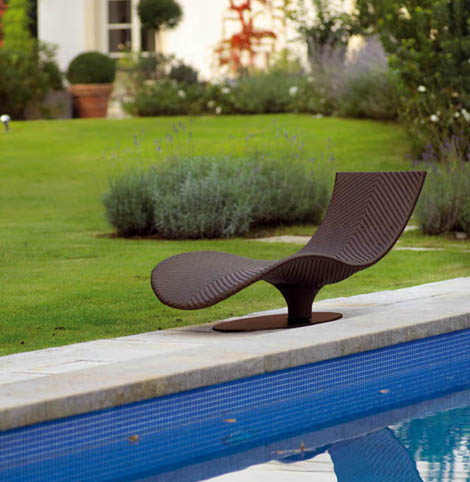 Early morning with a cup of tea to listen to humming bird's singing and enjoy the morning dew, will there be any other best way than this kind of a lounge chair. Or else to a wonderful sun bath during day beside the pool, having all family around.
Will there be any other heaven than this? Just to relax with comfort and complete your morning reading session or to pamper yourself after a busy and tired day. Greenfield this wicker lounge gives everything what you need, the comfort, coziness and totally modern fair to your outdoor patio.
Don't have much time to spend with your family with busy life? But don't you think this would be an idle place to watch your kids play outside, to talk to your family on your busy day and again to have a hot cup of coffee to relax your mind and body while spending a quality time with the loved ones. This wicker garden furniture set will add any place a feel of relaxation, comfort, modern and definitely a elegant look.