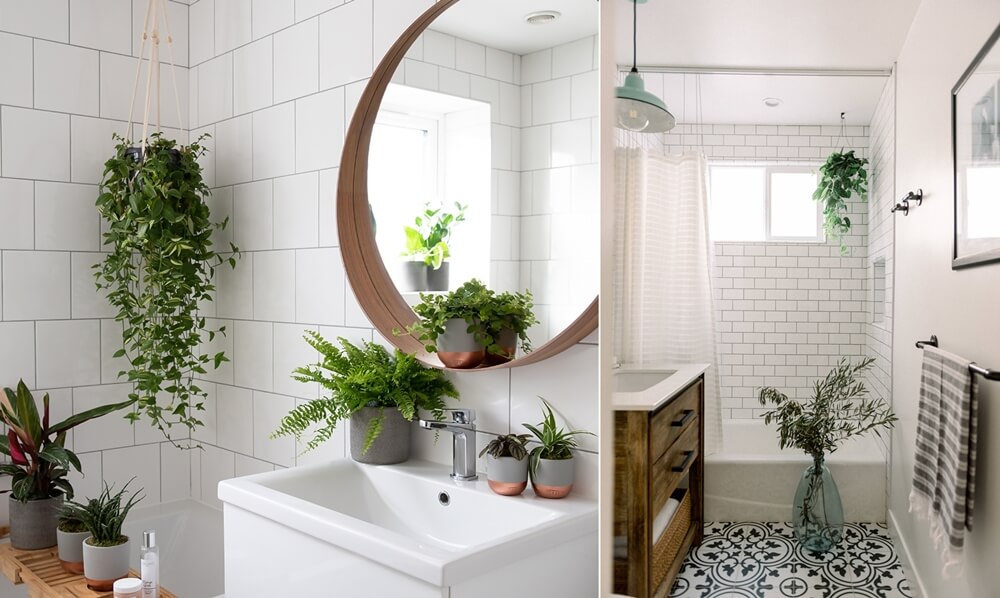 You start and end your day in a bathroom before anything else. So, why not create a cozy space that can remind you of comfort and relaxation when you need it the most? There are different ways to cozy up a bathroom. Here are some ideas you can try for your bathroom and turn it into a spa at home.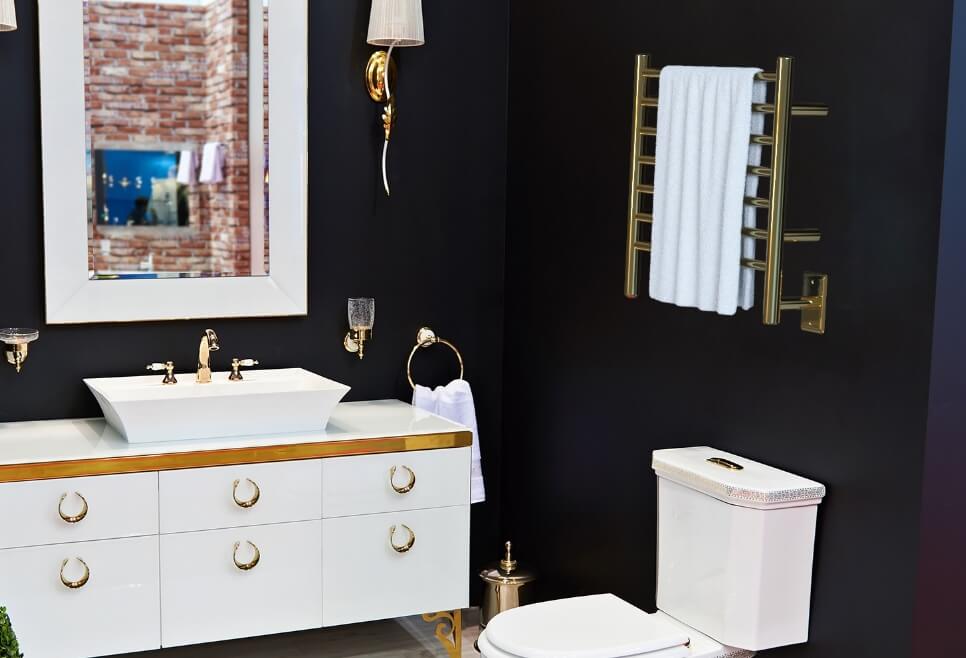 If you live in a climatic region where there is chilly all year round, you can invest in a heated towel rack. Even if you still get some months of warmer weather, the towel rack turned off can duty as a rack and a decorative accent.
2. Get a Bathtub Caddy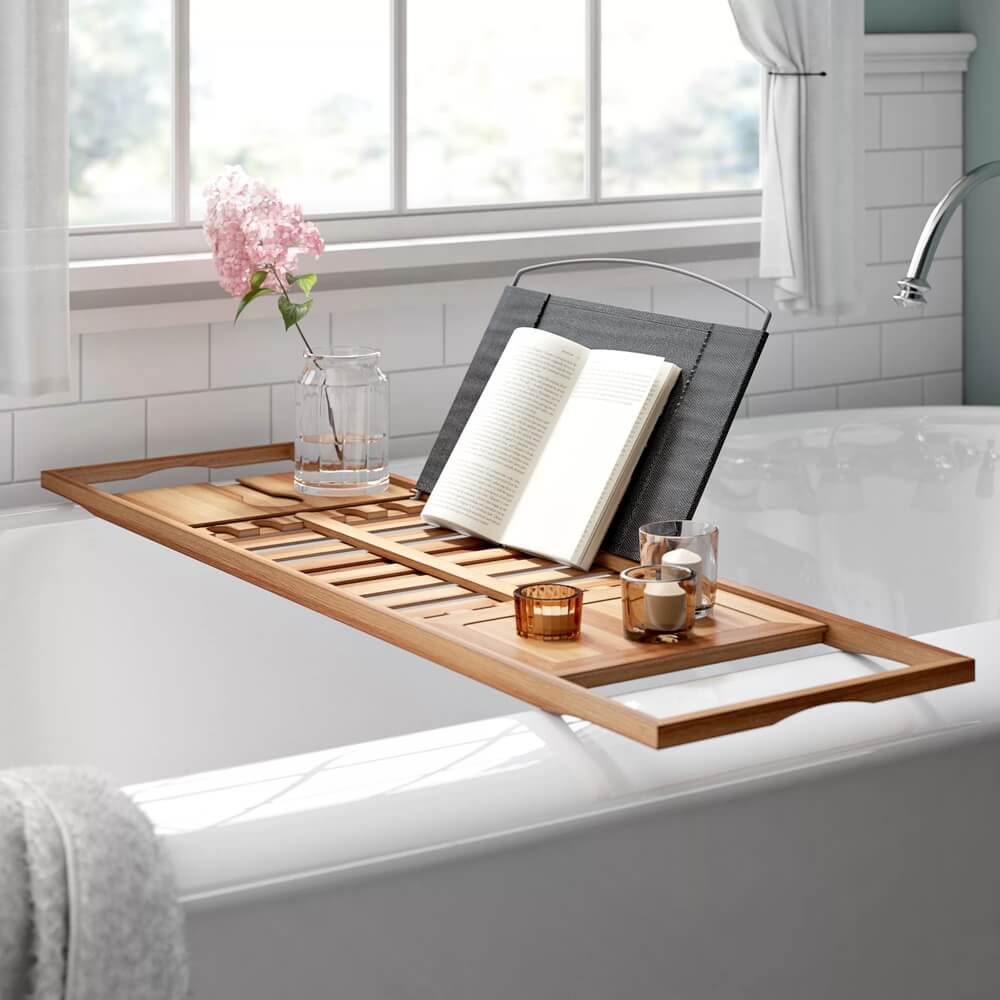 A bathtub caddy can make sure you have all the essential toiletries at hand when you take a dip. You can get an extendable bamboo version so that you can use it with any size of the bathtub. A caddy is perfect to read a book or sip on a drink too while you soak yourself in relaxation.
3. Roll Out a Rug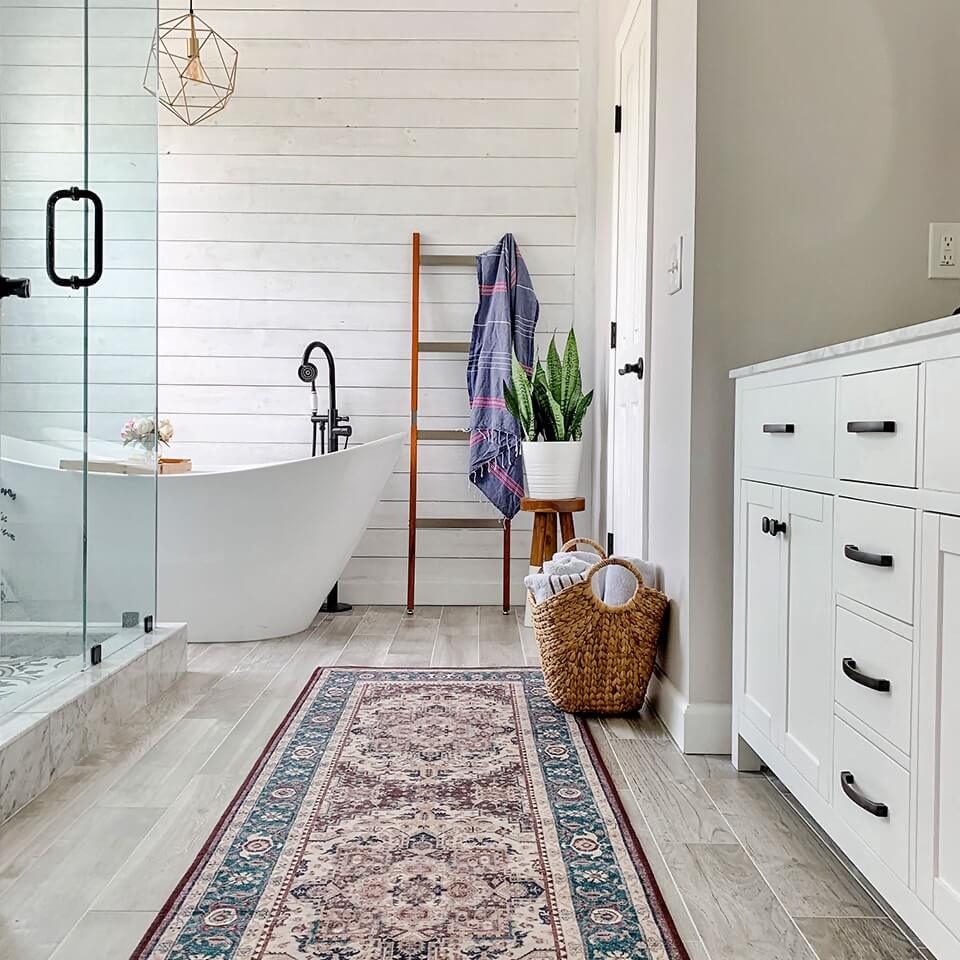 Nothing beats a cozy rug when you come out of the shower and step on it. A covered floor instantaneously evokes a feeling of comfort. Of course you can first let your feet drip away the excess water on a bath mat.
4. Install Lighting Fixtures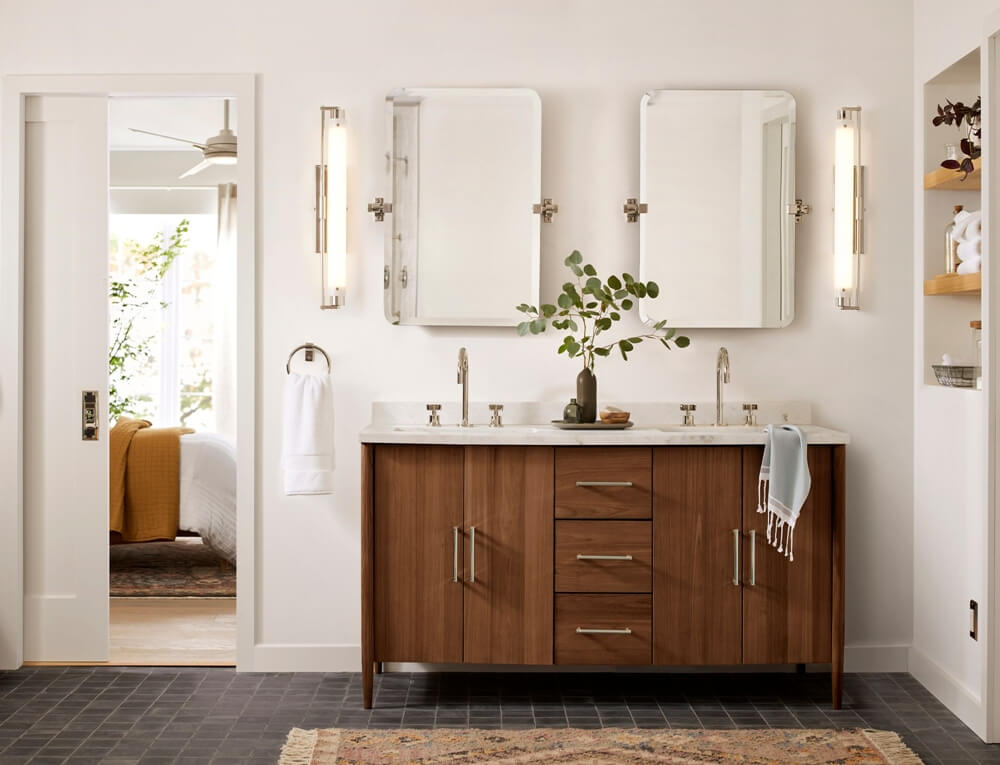 The lighting of a bathroom can make or break its overall look. If you go for warm lighting that surely will be a cozy element for days when it is cloudy or when you use the bathroom after dark.
5. Light Up Scented Candles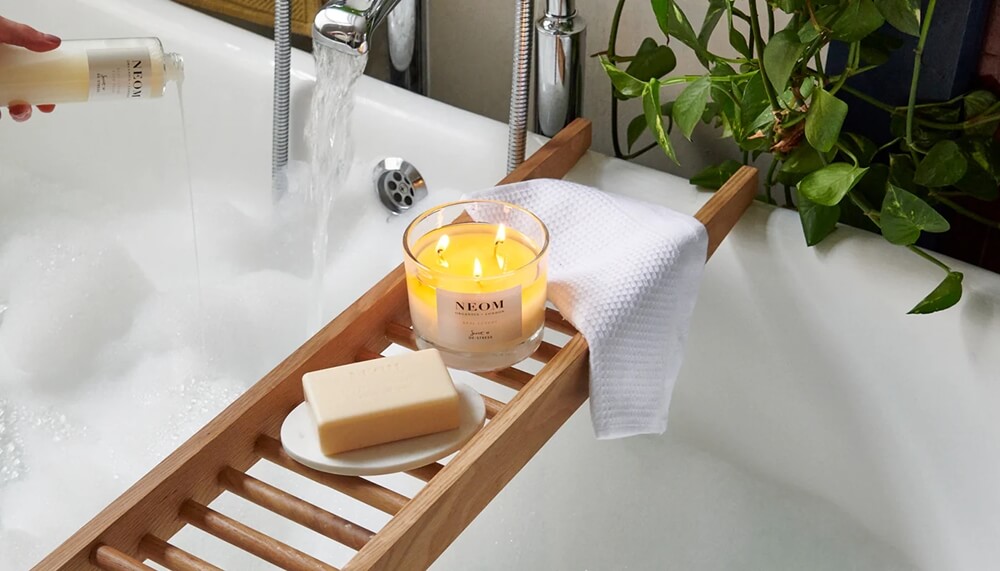 After a long tiring day it is comforting to take a bath or shower while surrounded by your favorite fragrance. For this you can light up a few scented candles and turn your bathroom into a spa at home.
6. Add Indoor Plants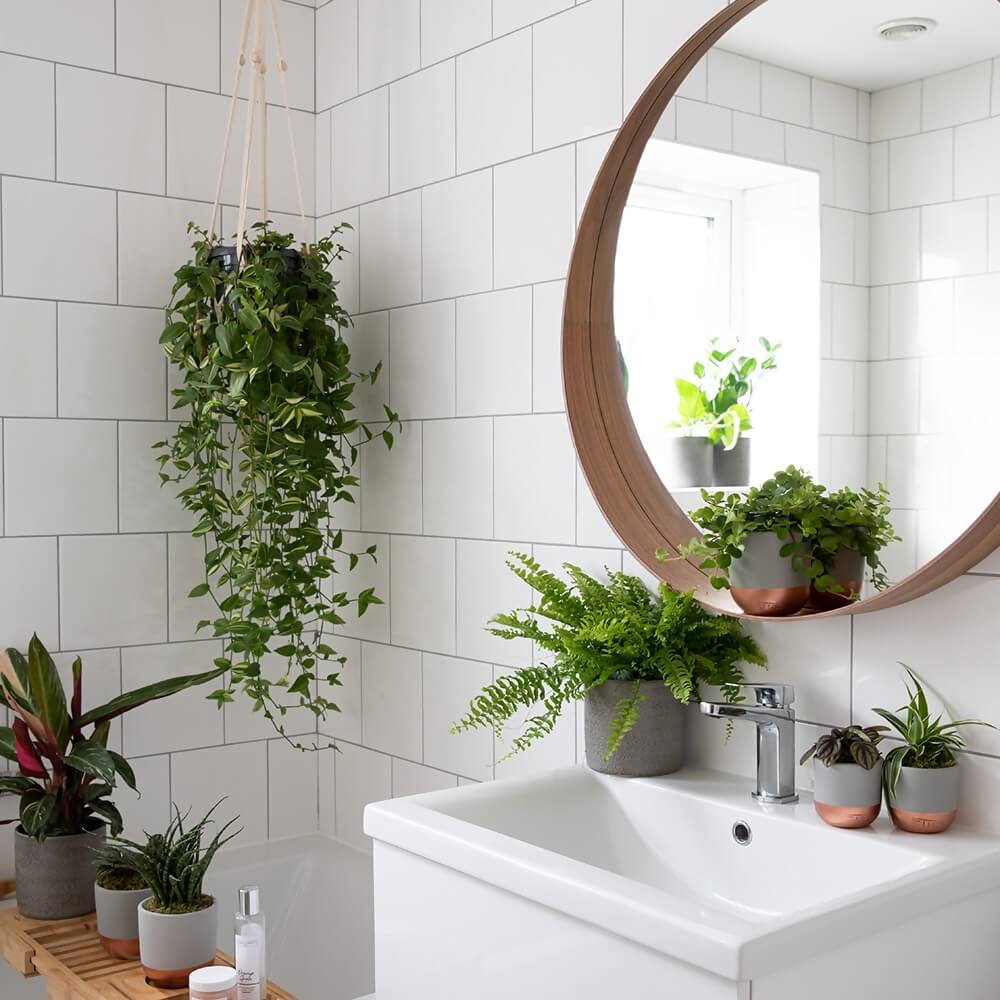 Plants have a tendency to calm your senses. If your bathroom usually stays humid, you can regulate the moisture by including plants that like humidity. On the contrary, if your weather is very dry, you can include those indoor plants that release moisture thus creating a warmer environment.
7. Keep Clutter in Check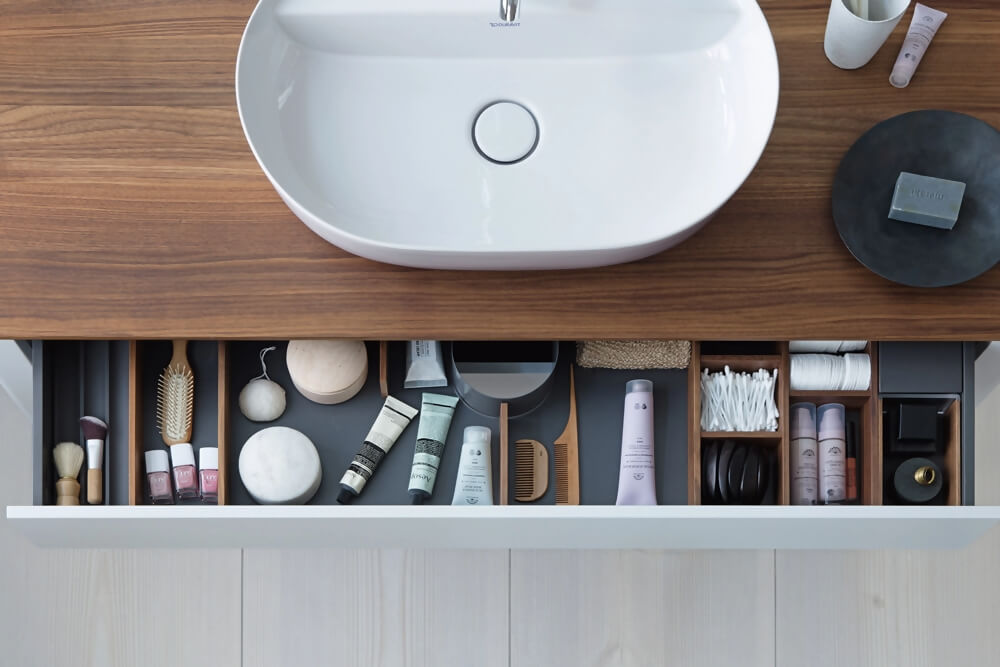 Clutter is a stress inducer and research has proven it raises cortisol, the stress hormone. By installing ample shelving and organization solutions, you can keep clutter at bay and make the look of your bathroom much more calming and cozy.
8. Keep Extra Towels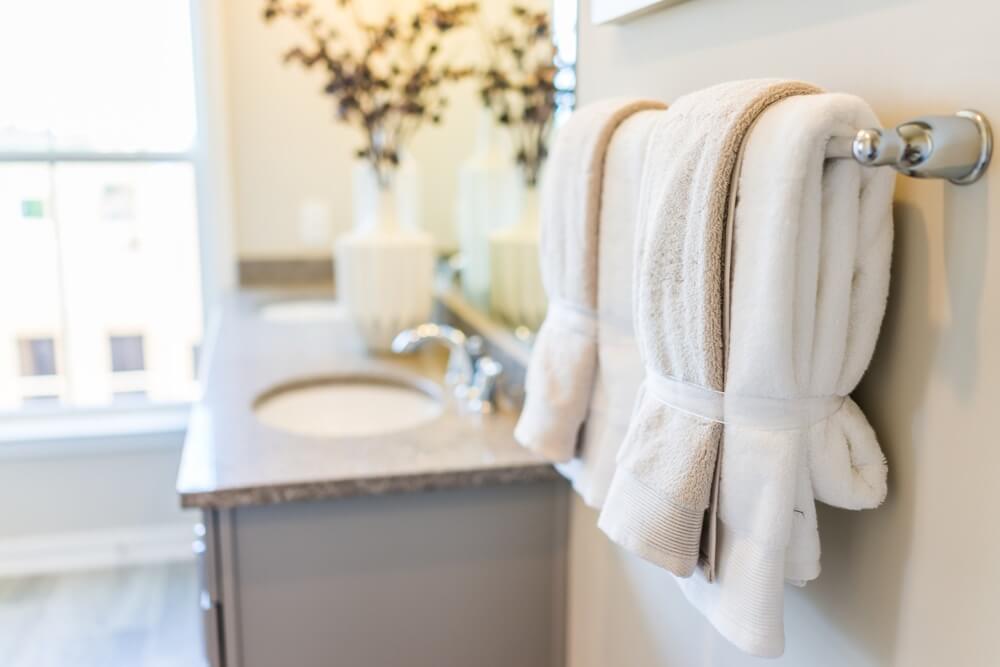 Using a clean towel has something so comforting about it. The scent of the detergent in the towel is for sure calming. So, always keep clean towels in sight for using them whenever you need.
9. Place or Install a Bench in The Shower Stall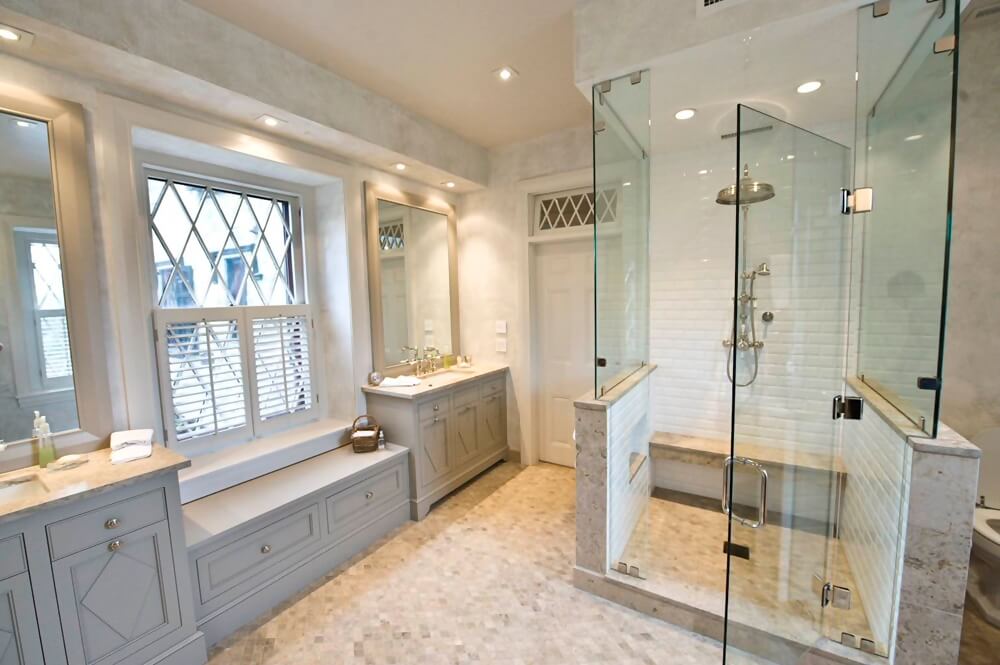 You can use a shower bench to keep the shampoos and body wash nearby. You can also take a break and sit on it perhaps to enjoy some me time alone away from the daily noise of life.
10. Add Textiles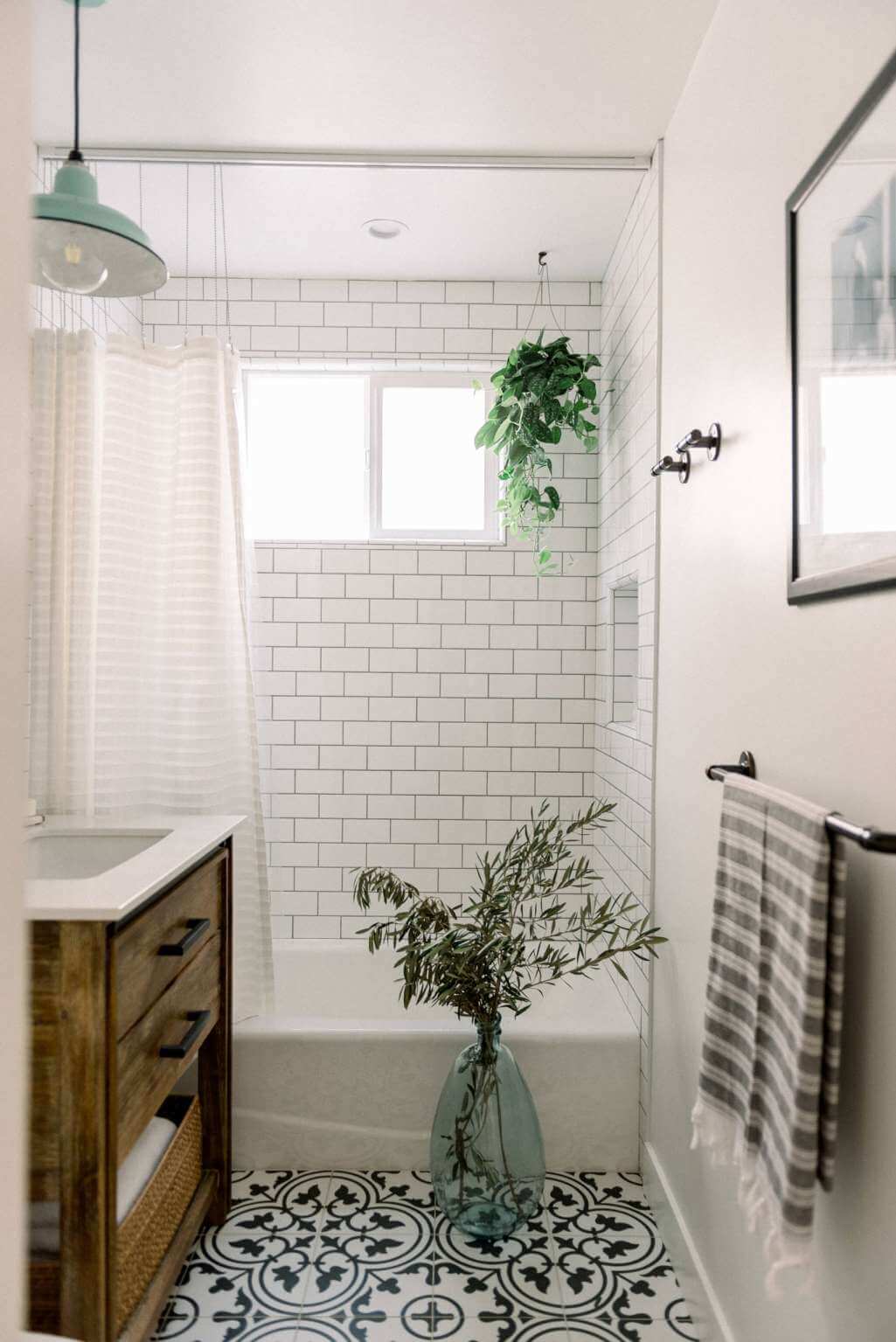 Create a comfy feeling in the bathroom by decorating with fabrics such as a shower curtain or a curtain hung on the window.