It's amazing how blank walls are transformed when almost anything is hung on them! They immediately burst to life, making a room feel homey and lived in rather than sterile and impersonal. If you are also in the verge of looking for options to decor your bare walls which stands still awaiting your ideas, then here, give a try with these really innovative and interesting ideas to make a dramatic change in your decor plan.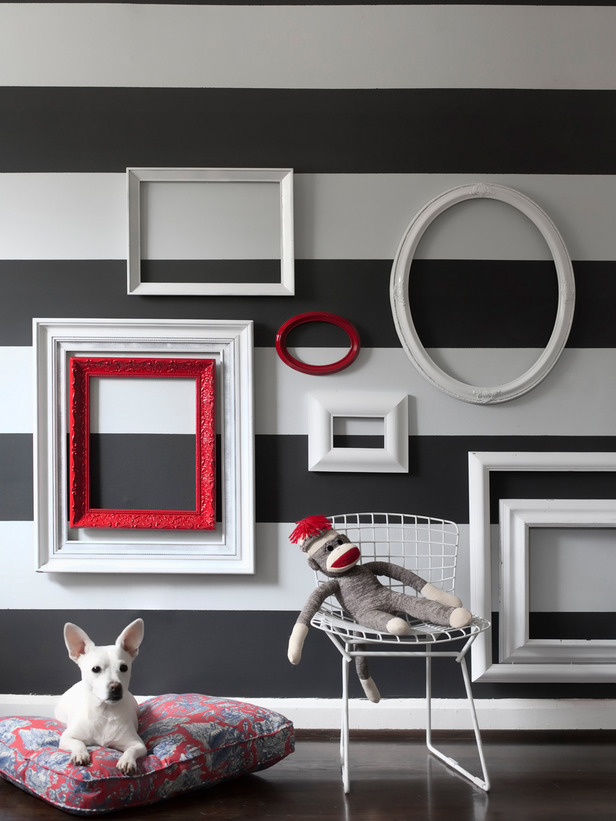 Pic via; decordemon
Different sized and colored frame collection is an innovative way to create a chic and modern wall decor. To create a frame collage and to make it balanced and well collected look, you will need to shop for an assortment of picture frames varying in size, shape and texture. You can easily find these kind of frames from garage sales, theft shops and furniture auctions for reasonable prices. After collecting you can paint them according to your decor plan and color theme before hang them in an informality way on the desired wall.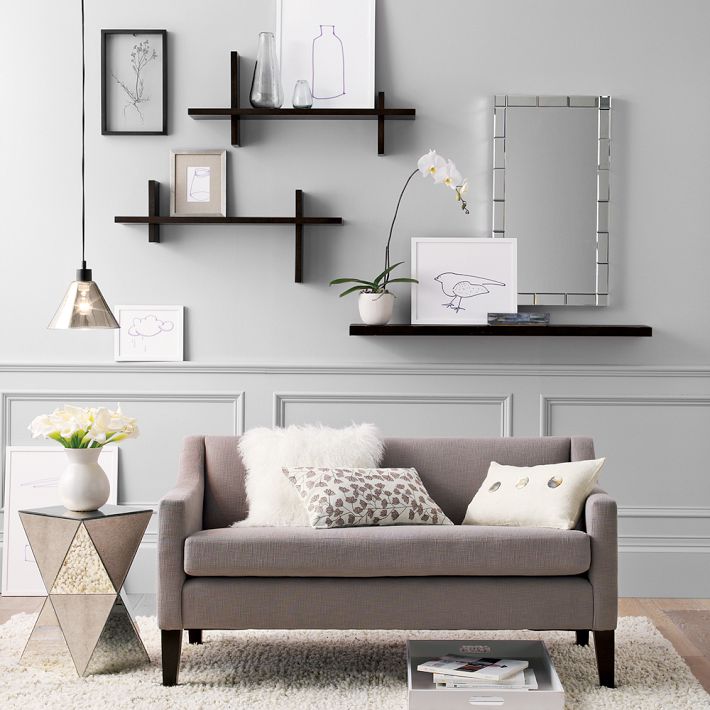 Pic via ; westelm
Modular shelves are very much modern and common in nowaday interior decoration as it add character to your walls while providing space for all your decorative accessories such as frames, vases and many more. Also you get these in different styles and sizes where you can fill your wall in multiples for geometric appeal.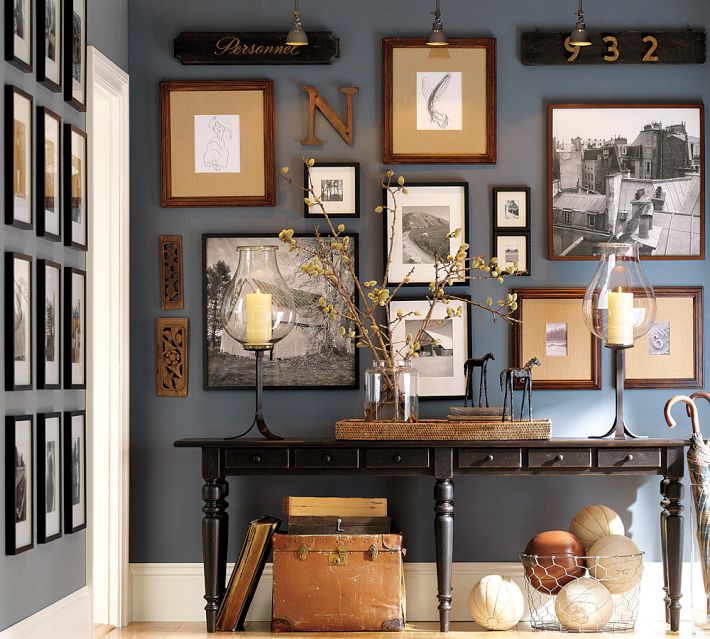 Pic via ; potterybarn
Filling and decorating an expansive wall space in home with creativity is one the pre-requisites to enhance home decor. With the huge space you find difficulty to decide whether to go with one big picture frame or many small collection of artworks. But if you think of creating a gallery would be the idle way to bring wonderful texture and dimension in a room or hallway like this, as well as it allows the wall to reflect your personality and speak loud.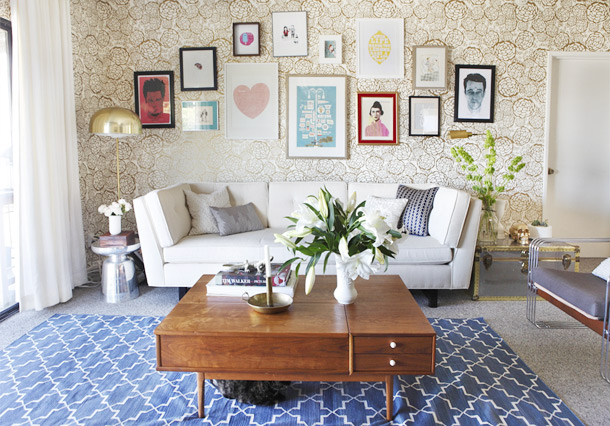 Pic via; stylebyemilyhenderson
With a textured paper installed wall with an eclectic real art work collection is the main character in this decor plan which has collected from various artists to bring a lively look to the room. installing wall paper has brought the texture while the art works have completed the total look.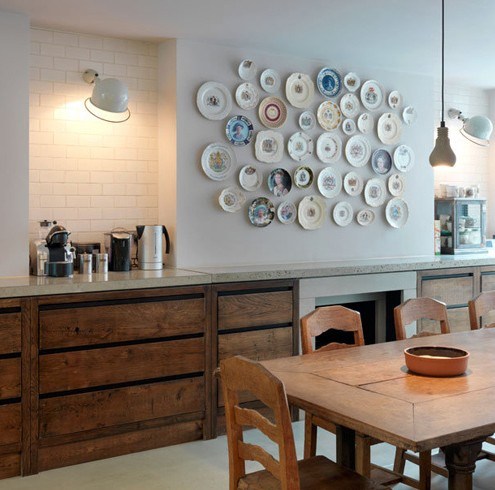 Pic via; ccabinet.
If you like to have a rustic and vintage look in your bare wall, check your China cabinet, which has filled with beautiful plates and platters and pull them out. You can hang these in anyway you like to fill up the space and look out for them through out the year without hiding them inside and get appreciation from your guests at all occasions.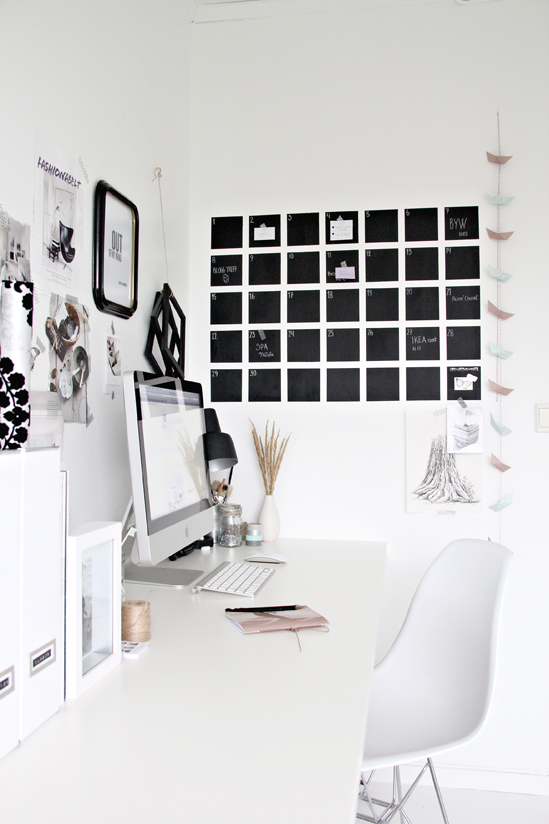 Pic via; stylizimo
Chalkboards are a practical and fun way to decor your walls. These chalkboards you can put up anywhere you want to have them and this is a fabulous chalkboard calendar which lead you to use each passing year with your important notes on.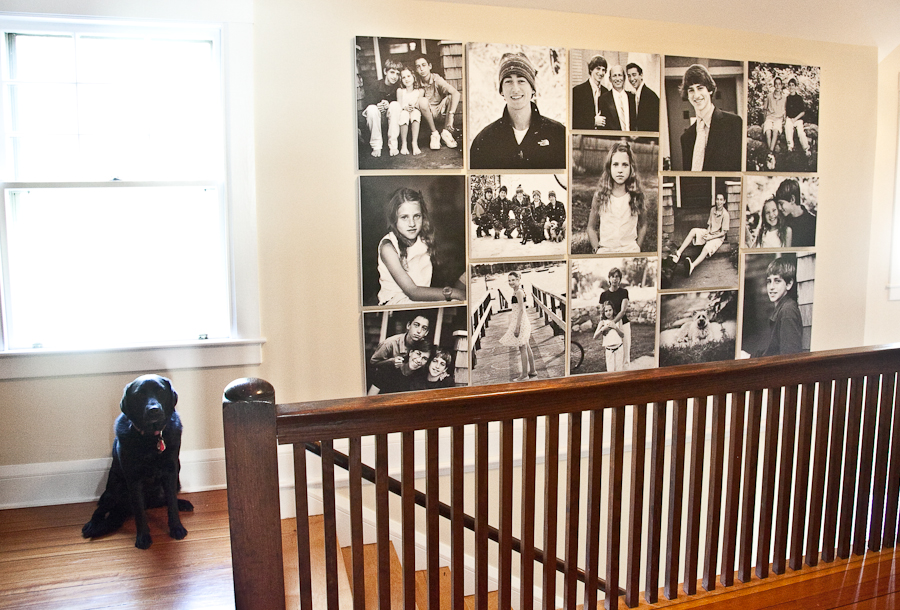 Pic via; greenstreetblog
If you like living with your lovely wonderful memories around or you like watching these memories or moments every day, why won't put them on your empty wall as a family picture gallery where anyone can adore. A gallery wall of black and wall photos is a great way to display the family heirlooms and also fill up an empty wall to shine on.