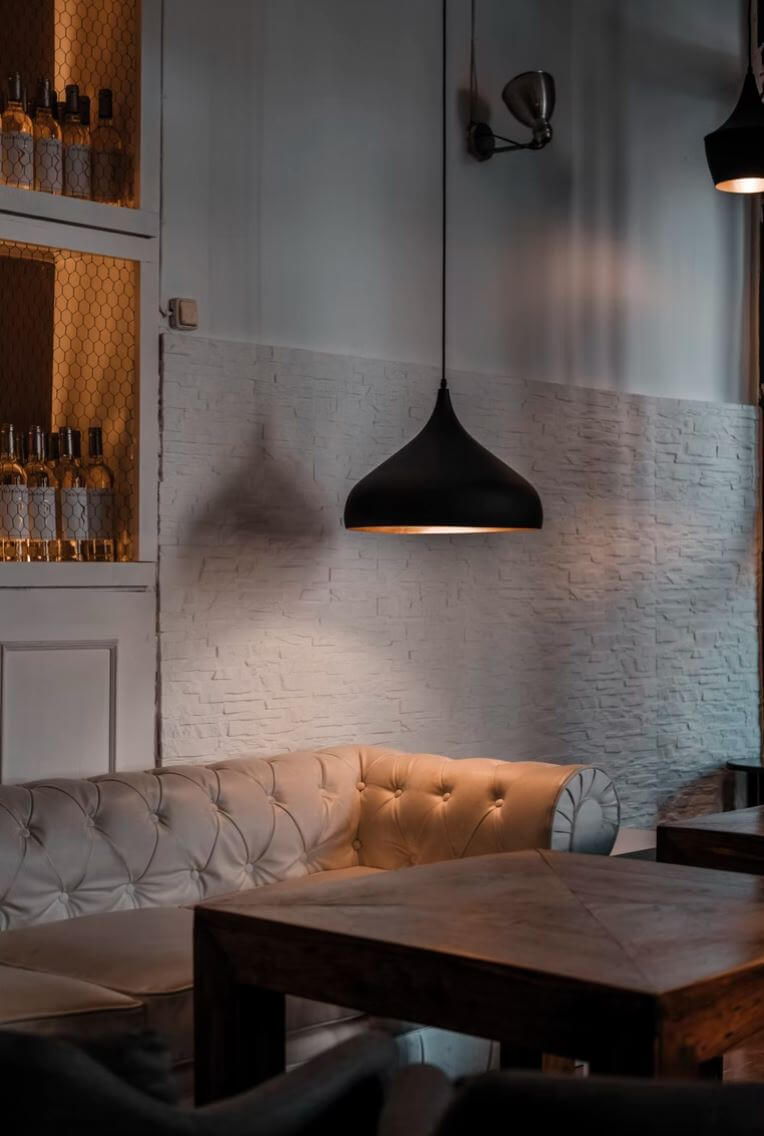 If you have recently purchased a new home or are looking to renovate, the chances are you're currently surrounded by a load of design ideas you didn't even know existed. It can be daunting. At times you feel like you're in a gallery, with a maze of rooms and corridors leading to a different, mind boggling movement. Modernism, surrealism, abstract, expressionist, impressionist, cubism.  Each one sounds as interesting, sure, but where do you start? Which movement is the best for your tastes?
Although there can be a plethora of options when it comes to design, typically you can be left with two integral choices. Modern or traditional. A home with a new, streamlined, sharp edge to it. Or a home with an old and vintage feel, coupled with traditional materials and history embedded within the imperfections.
Well, What If You Could Have Both?
Up until now it has never really occurred to people that, actually, it is not completely unreasonable to scrap the debate and combine the two of them. That is exactly what people have done with modern traditional, a new cheat code which allows you to decorate the rooms of your home with the best of both worlds. 
Taking a cue from the modern farmhouse movement, modern traditional has hints of modern, slick styles along with a more rustic, handmade look. It is supposed to dampen the cold vibe of modern designs and incorporate the warmer, more open feel of traditional buildings. 
The table, for instance, can be a lot more integral than it would be in any other design. With modern traditional, you can make a kitchen table the central piece of the room. Imagine an old farmyard table, huge, cracked and worn, but with a history. An age to it which demands respect. This, in a beautiful white kitchen, streamlined for practicality. The two, almost bizarrely, manage to compliment each other. The table breaks up the perfections with beautiful imperfections, and vice versa, the whiteness of the kitchen design which might at one point have seemed cold, instead becomes warm and welcoming alongside the table. 
It Can Be Anything That Speaks To You
It does not just end with the table, either. There are many old-school designs which can resonate within your home and there are many ways of finding them. There will be tons of traditional bits and pieces in a local auction room, or alternatively, if you want to find something specific for your personality there are a lot of websites which can cater to you. You can find traditional designs suited around your interests, your family history or your religion. Websites like Nadavart, for instance, have a beautiful collection of traditional, Jewish design pieces. Whatever it is you're looking for, rest assured there are ways to find it.
In a way, these traditional parts will become the beating heart in a sharp and streamlined body. They will give the illusion of history and grandeur, as if they have been passed down from generation to generation, and the best thing is there is no complication with the merger of the two design aesthetics. In fact, this movement is remarkably simple. If you are looking for something with a few more layers then perhaps the search through the never-ending gallery is back on the cards, but for those who are interested then there is no reason to say your search isn't over. 
Modern traditional is a design movement which can instantly give your home a heart and a voice. A personality within the walls which has the power to unite and welcome anyone who walks through the door.