If you are thinking of getting a sofa for your living room then why not try something new like modern sectional sofas. They not only provide you with extra seating but also look modern and up to date. Here are some chic designs of sectional sofas that will make you living rooms look stunning…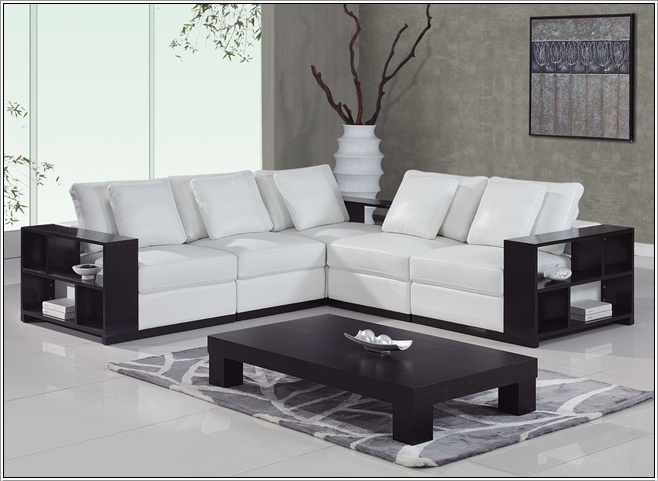 Via: Prime Class Designs
1. Prime Class Designs
This is an elegant and interesting sectional sofa. It has a pure white look with dark wooden base and built in shelves at the corners. This is  undeniably going to be a marvellous addition to your living room. Its price is $2,299.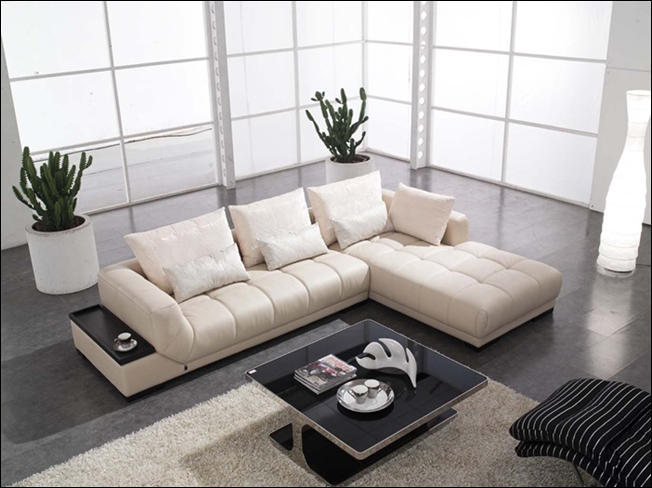 Via: Ship a Room
2. Ship a Room
This is a decently styled modern sectional sofa with cream colour and throw pillows that are giving it yet more cozy look. It has a stylish table top at one side where you can place your coffee mug and let this sofa spoil you with its comfort. Its price is $1,849.99.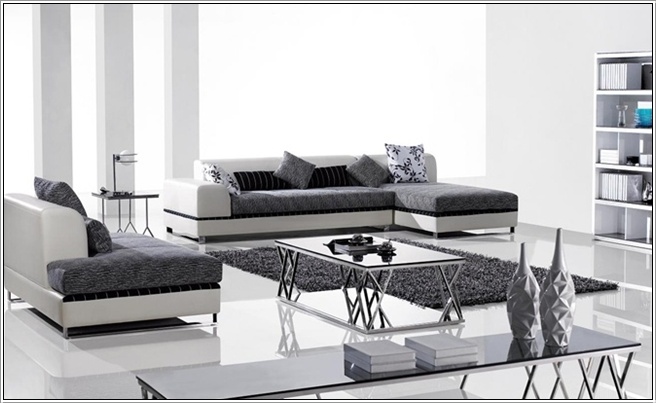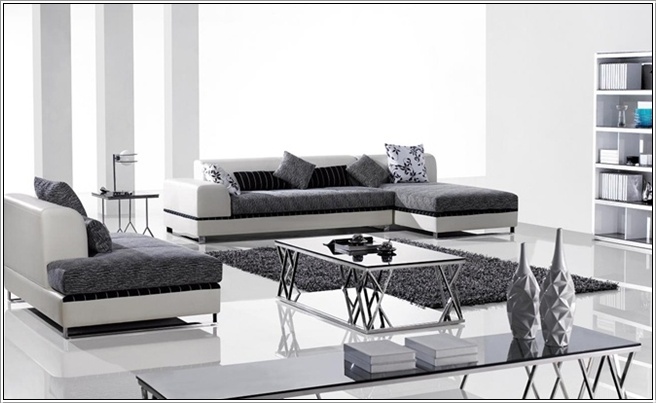 Via: Defy Supply
3. Defy Supply
This is a beautiful two toned sectional sofa of dark grey and white combination. These fine-looking cushions are also part of this sofa. This sofa is for sure going to charm your living room. Its price is $1,395.99.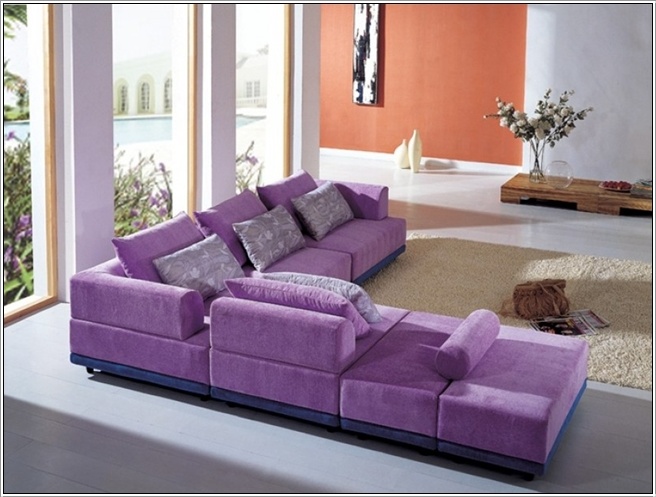 Via: Euro Lux Furniture
4. Euro Lux Furniture
This sofa has a very fresh look with light purple coloured seating and a bluish base awesomely contrasting  with the seating. This sofa also includes two ottomans which you can place anywhere as per your choice. Its price is $2,595.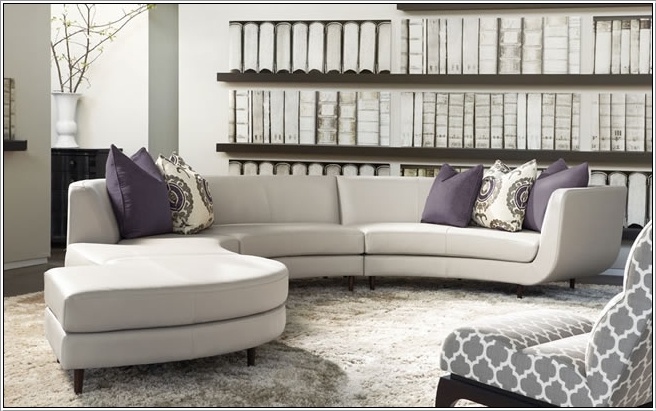 Via: Theodores
5. Theodores
This sectional sofa is a chic state of the art sofa having a classy curved look. This sofa can be a great addition to small or large living rooms both.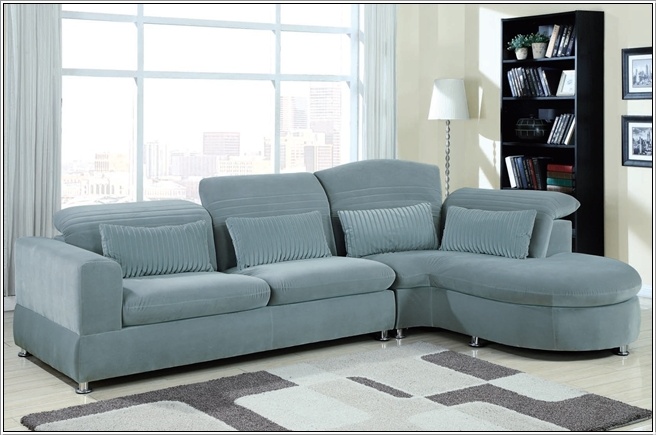 Via: The Classy Home
6. The Classy Home
This is another classy masterpiece with a bluish grey fabric. Its chaise is oval shaped that gives it a unique look. To provide you maximum comfort its head rests can be adjusted to suite varied heights of people. Its price is $995.6.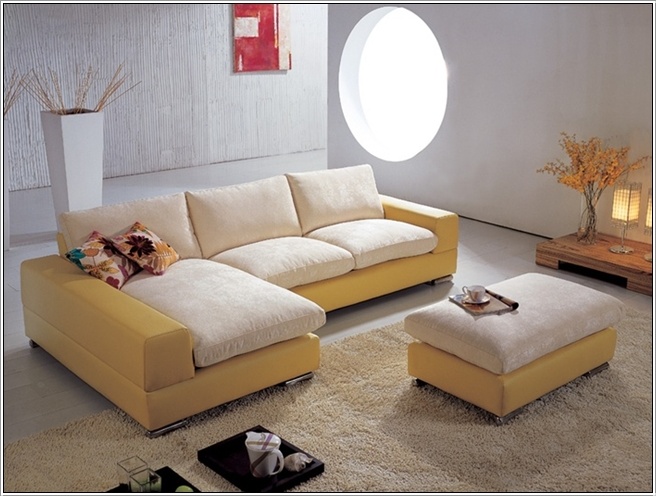 Via: Sectionals and Sofas
7. Sectionals and Sofas
This is a sectional sofa with a very warm look created by the combination of two tones of white and gold colour. It also has a matching ottoman. Bring this warmth to your living room for $1,494.85.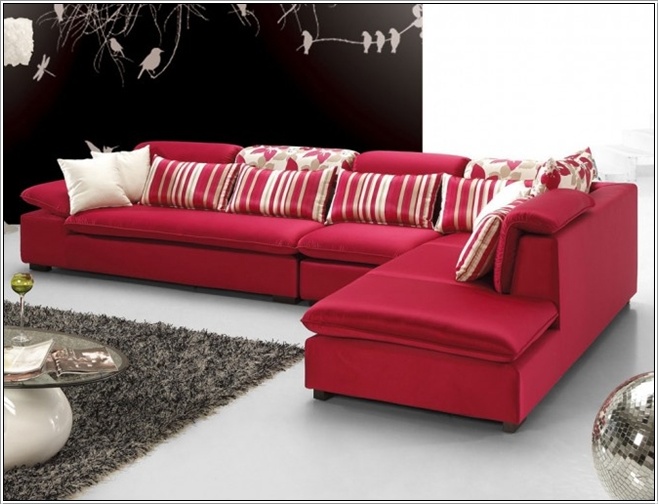 Via: Factorees
8. Factorees
If you are a fan of dark and daring colours like red then this sofa is meant for you. It has an incredible colour and is having a sheen due to its faux silk fabric. Blend this bold coloured sofa with your interior of the living room and then see the magic. Its price is $1,429.