When you think about the design of your kitchen, you can not just set for what is modern, you have to also think about being practical, if you are really planning to cook in it – and not just show it to friends! That means, you will put hot stuff, sometimes it will splash from your hot oil or boiled soup, so not every design could handle that. Wood will always swell from the moisture, or from the hot pot put straight on it.
Should it be modern, or classical? Too classical might be too old-fashioned. Bear in mind, that you will use that kitchen for a few decades. Too modern, might wear-off too soon also. Trends are fading away quickly. However, if you choose modern, you should also choose practical.
The little stains on the white kitchen or the white tiles will be everywhere. So it is better if you consider these combinations bellow.
1. Put marble or quartz on top. It might not look so warm, but you can combine it with wood, but not shiny. You can also have a wooden waterproof counter top, it is a kind of wood finished on top with organic waterproof oil.
via Blue Tea
2. Put little tiles in different colors, like mosaic. Not only on the kitchen walls, but also on the countertop.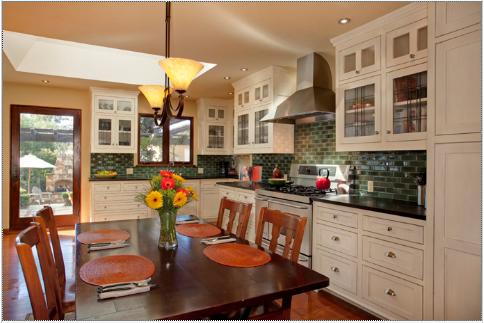 3. Use combination for two colors for you cabinets, white and dark. You can make the upper cabinets brown, and the lower brighter.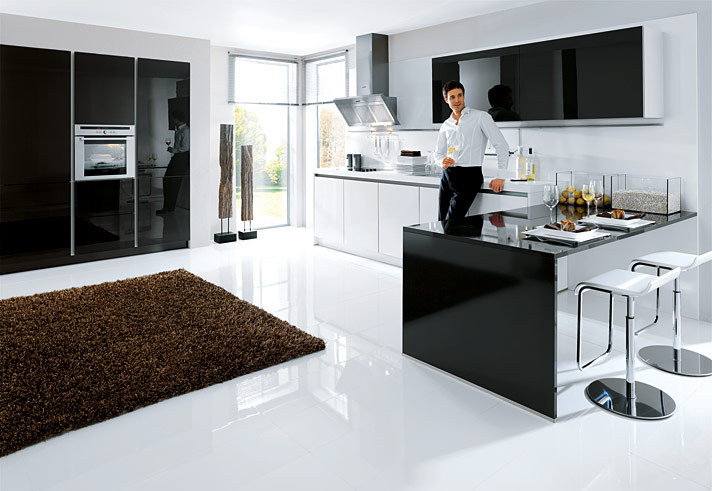 via KDCUK