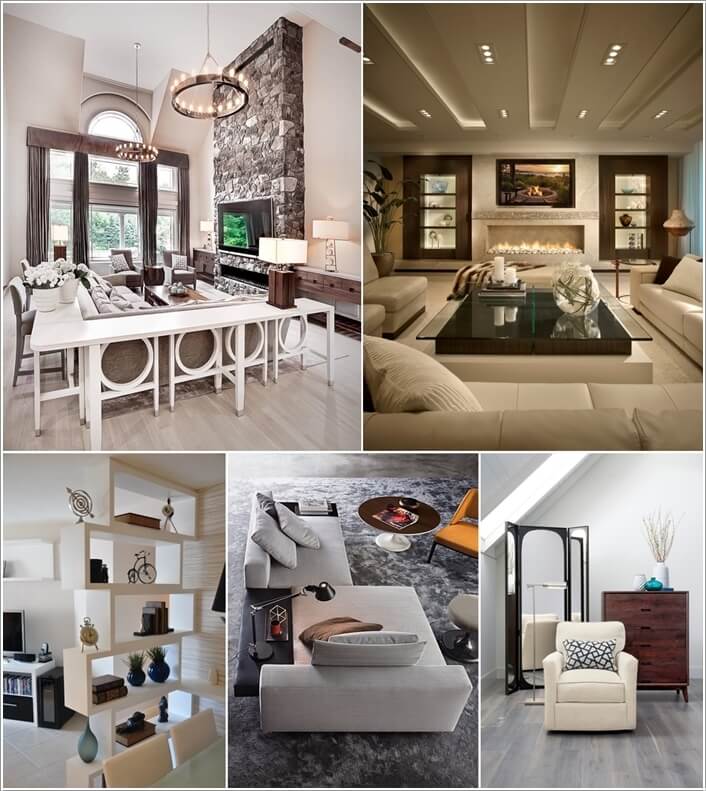 The most important decor feature of a living room is its furniture. There are many kinds of furniture designs available and we thought of bringing you such pieces that are contemporary and stylish. A furniture piece in modern style can easily pull focus. If you plan to buy furniture for your living room as well then here are some Top furniture stores in San Francisco. Now, let's see the design inspirations we have gathered for you. We are sure you are going to admire them all. So, take a look:
1. A Stunning Coffee Table with a Combination of a Glass Top and a Wood and Lacquer Base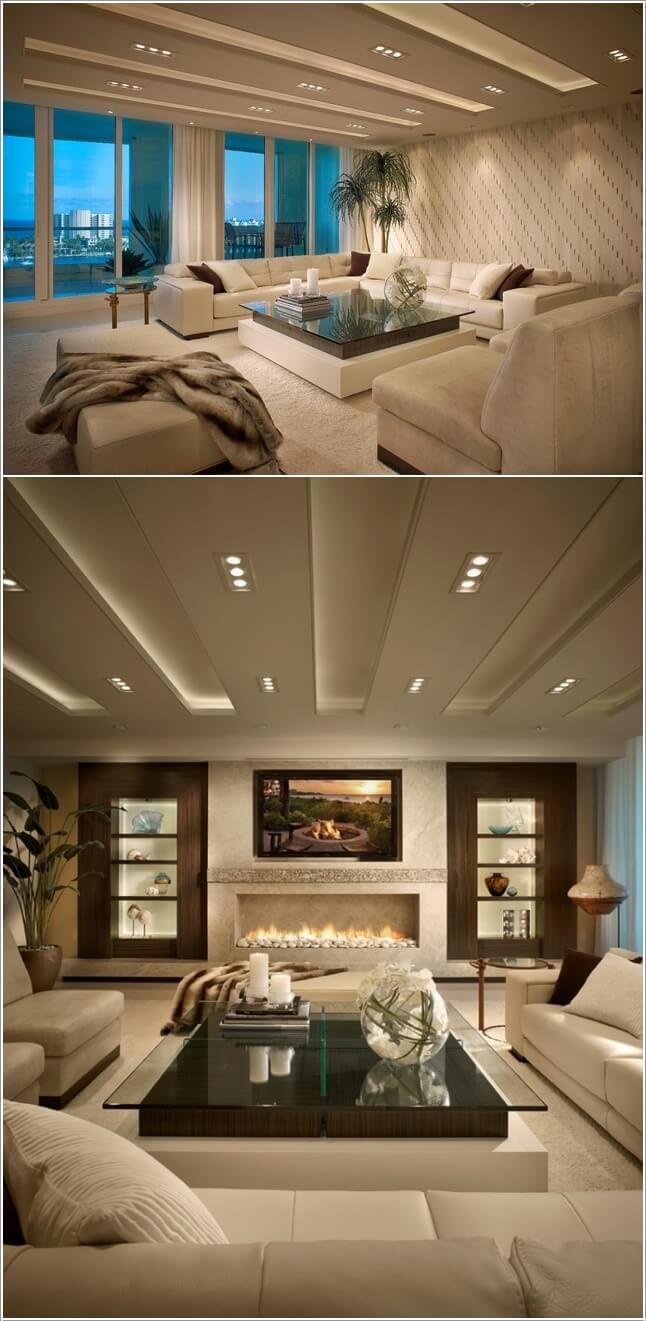 This coffee table has an edge over others because of its making. It has a glass top along with a tiered base that is created with the use of two materials namely wood and lacquer.
2. A Floating Media Console with Storage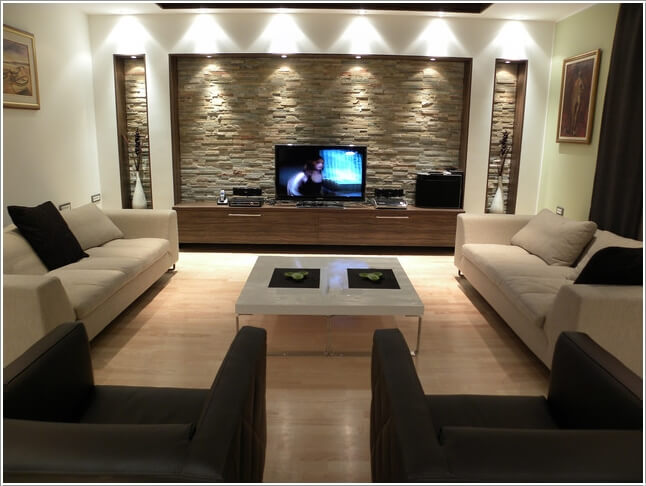 TV screens are an integral part of the living room and if you place the screen on a console like this then your living room surely would look modern and chic. This media console also fulfills storage needs of this living room in the form of drawers.
3. A Sofa With an Integrated Coffee Table and Seating That Can be Customized According to The Needs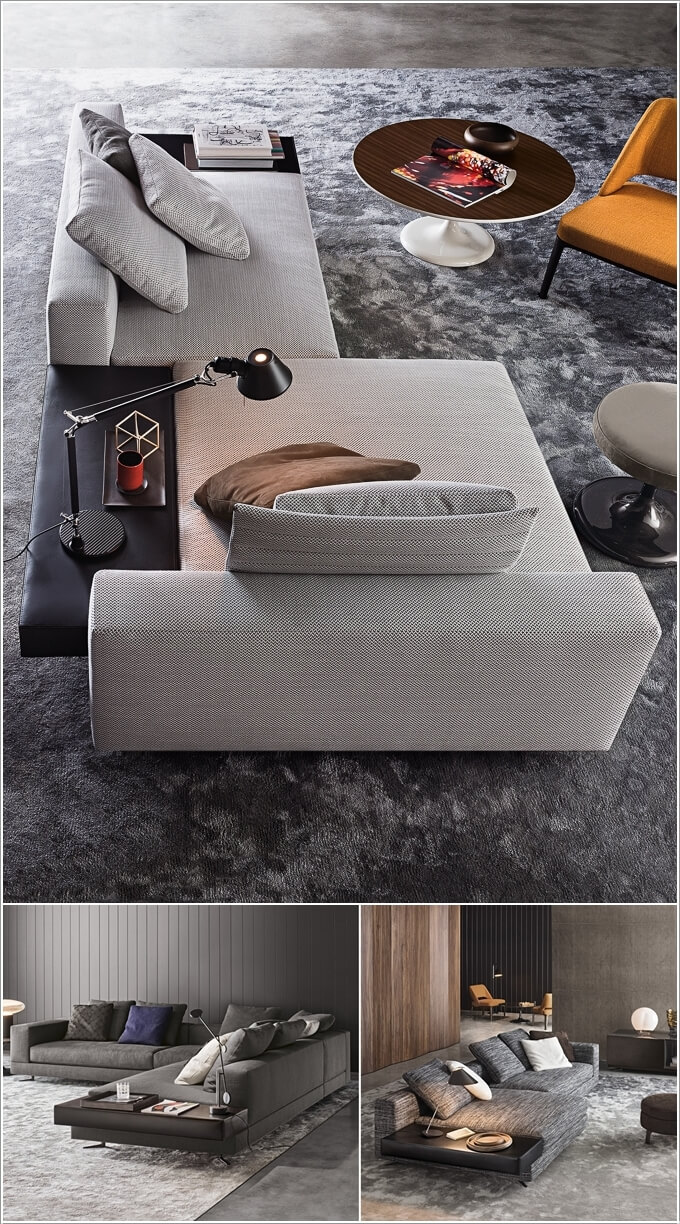 This sofa has such a design that its modular seating can be customized according to the seating requirements as well as the size of the living room. It also has a coffee table integrated in its design and thus you can easily skip the central coffee table and save space.
4. An Open Shelving Bookcase Unit That Serves as a Room Divider Too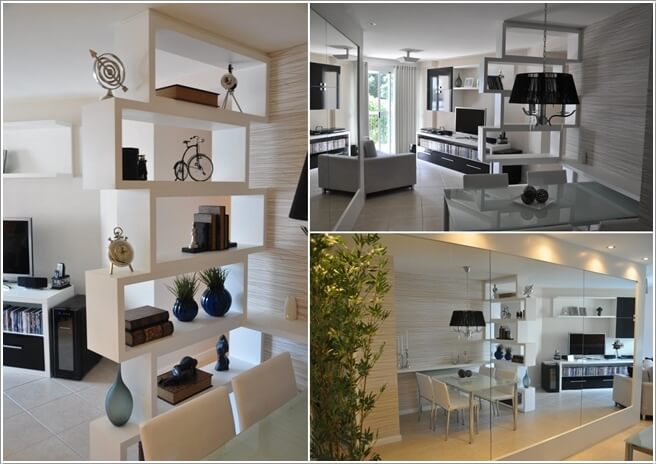 This shelving unit not only serves as a storage and display space for books and knick knacks respectively, but it also serves as a decorative room dividing screen.
5. Nesting Tables That Are Not Only Amping Up The Glam in This Living Room but are Space Savers as Well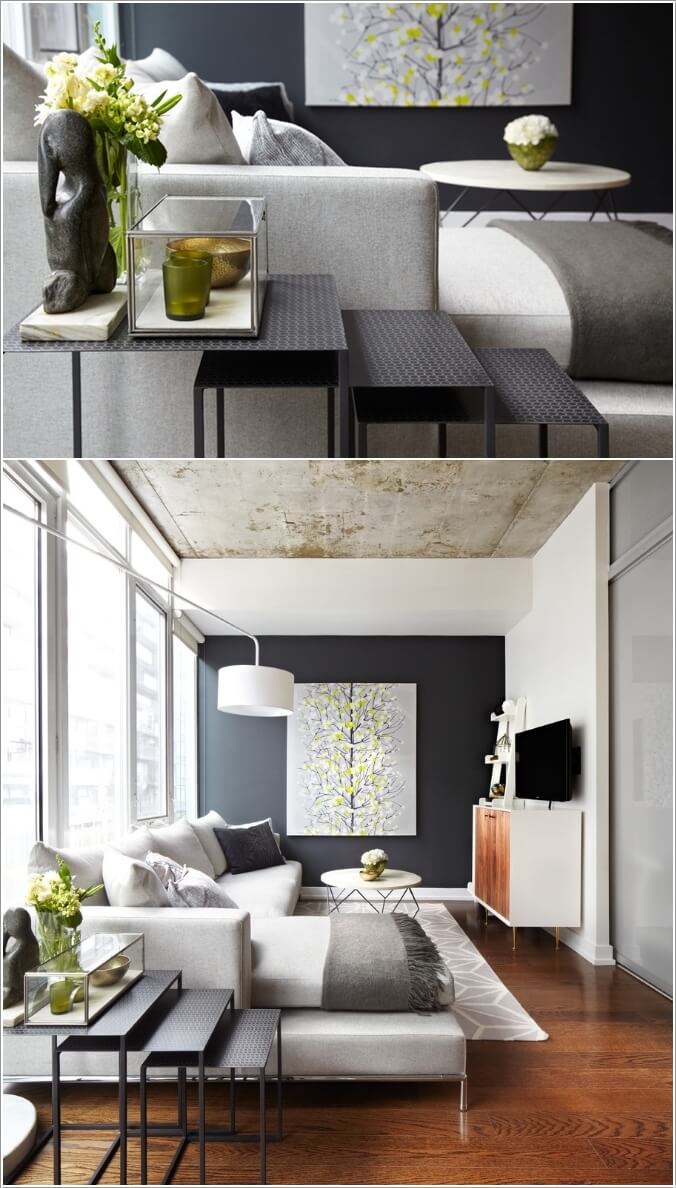 Nesting tables are also great space savers because one large table can fit in all the smaller ones and you can take them out when required and tuck them in when not needed.
6. A Storage Ottoman with a Pull Out Tray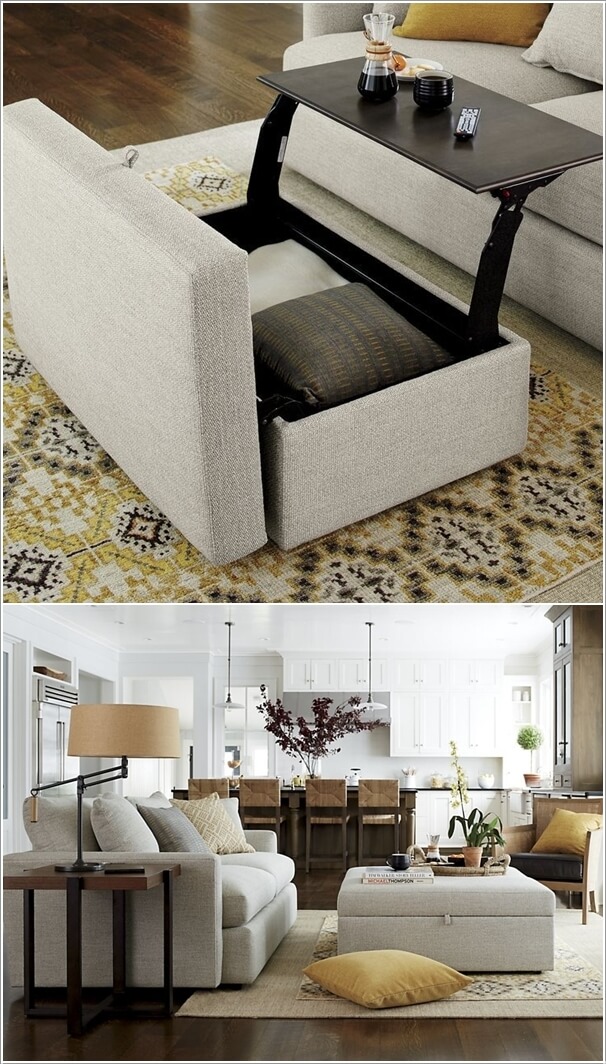 This ottoman serves a lot of functions. First of all it duties as a coffee table and can instantly turn into extra seating too. Then it has a storage compartment and the story doesn't end here. Along with these features it also has a pull out tray. Now that's what we call ingeniousness at its peak.
7. A Wood End Table with an S-Shaped Design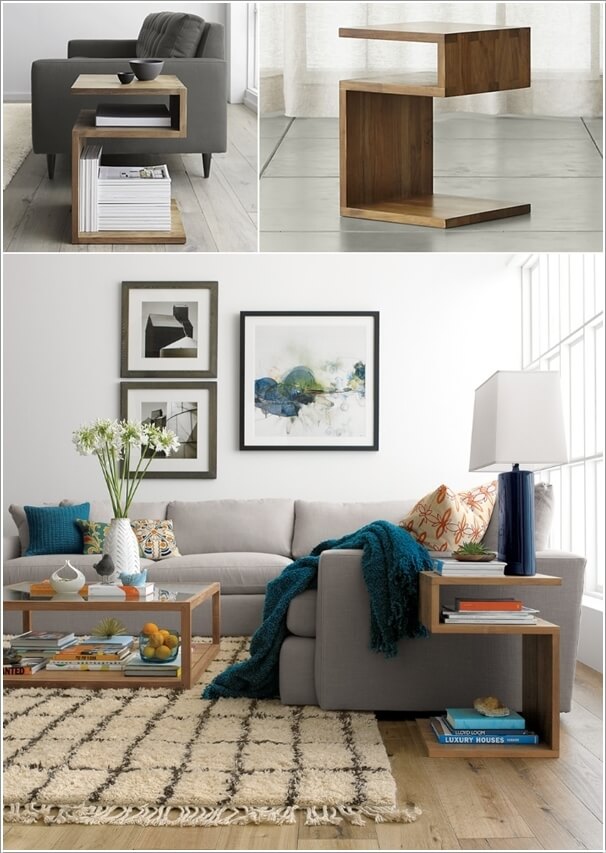 This end table not only has a minimalist design but also provide a vertical storage space divided in two levels.
8. A Cozy Cushioned Swivel Chair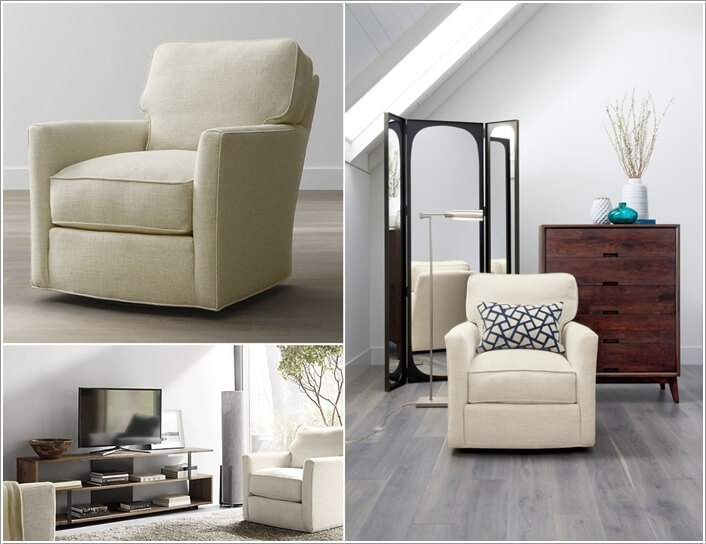 Normally swivel chairs are for office use and are not too comfy to sit for longer duration. But this swivel chair combines the concept of a sofa seat with a revolving chair.
It is absolutely comfortable to sit in, and if you can't afford to get a brand new one, there are plenty of used stuff online that you can explore to find a piece of furniture that suits you.
9. A Coffee Table with a Geometric Base Design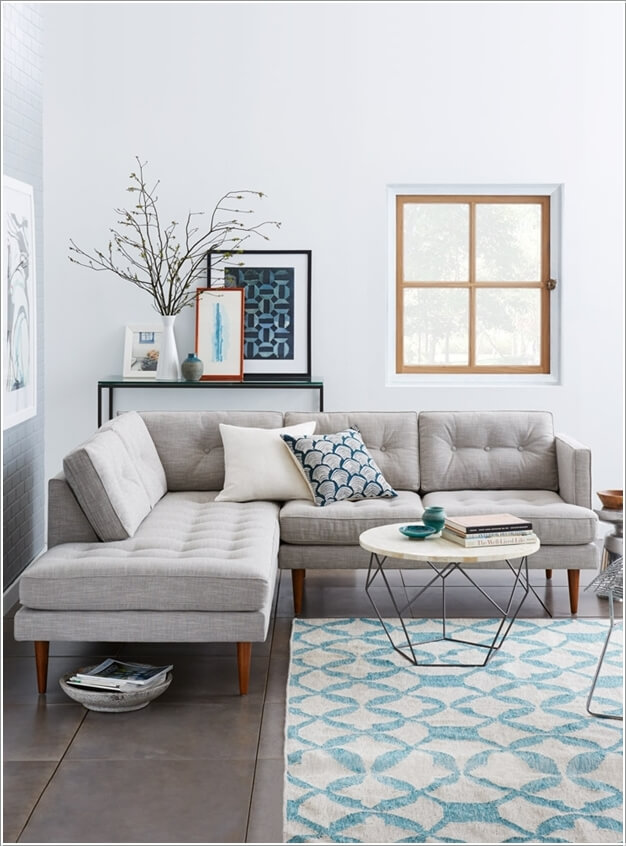 This coffee table has a unique design inspired from geometry or origami as you can see the base is made by welding together metal rods in a geometric shape.
10. A Wrap-Around Couch Table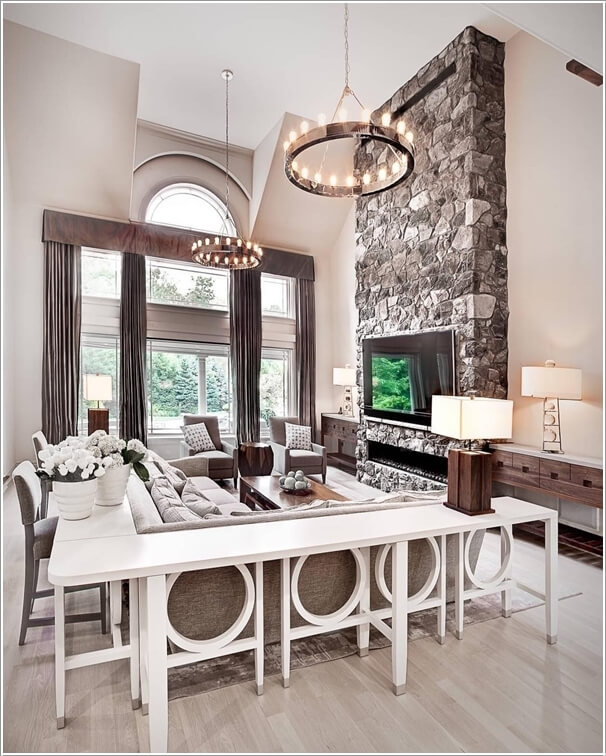 A wrap around sofa table can be great. Firstly, it makes the use of the underused space right next to the couch. Secondly,  it also gives you a chance to create a mini dining space by putting chairs along the table behind the couch.