The most amazing interior design can be found in Oslo, at the bunch of museums, such as – DogA – Norwegian centre for design and architecture, Museum of decorative arts and design, National museum of contemporary art, National museum of architecture, and so on. You will think that Norway is all about design and architecture, and it is not far from the truth. If you are visiting Oslo, after the tour around the City Hall, the King's palace and all other parks and architectural sites, you have to save a day for visit around the museums. You will not spend a lot of money for this – most of these museums have free admission on Sunday.
You will get a lot of ideas on how to use your old grandma's radio or phone, what colors to use, how to decorate your space with different fabrics etc.
But today, I will talk about chairs. Most amazing design of chairs that I saw in Oslo.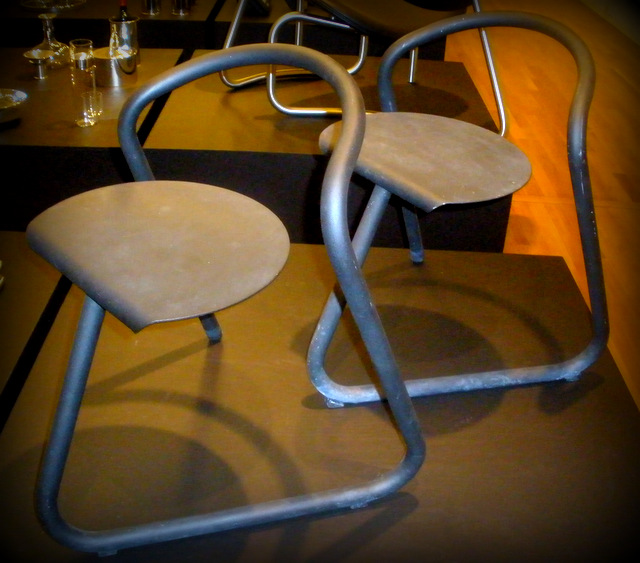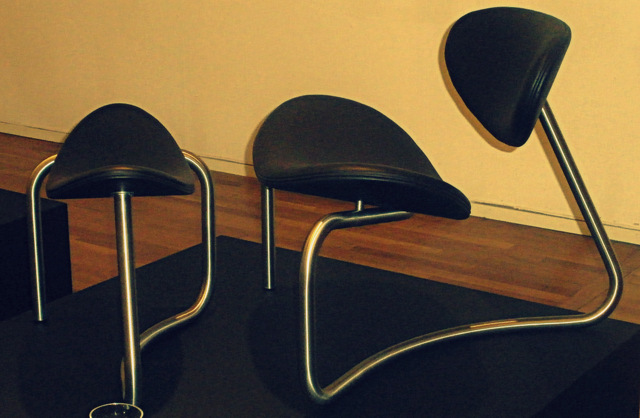 These two pairs of chairs are design to be modern, but also practical in a same time – you can lean your feet while sitting at the yard, balcony or just watching TV.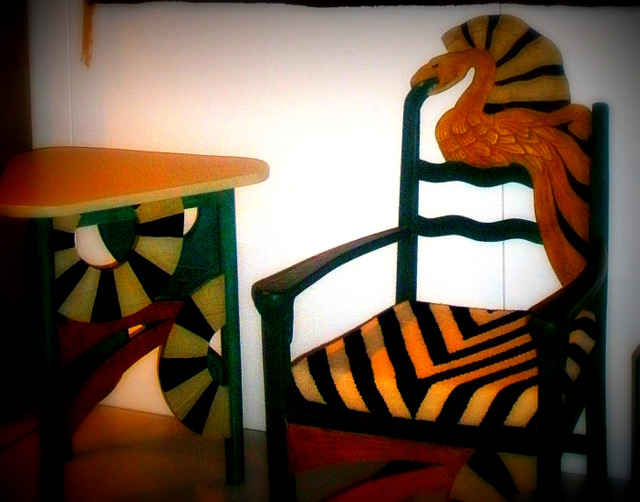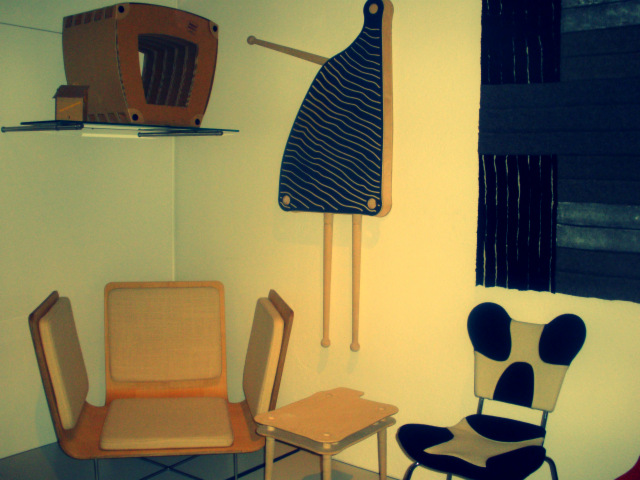 This design is very interesting for those who like extravagancy and animal prints. Your chair can be a jirafe, or even panda!
Here are some more interesting designs, from different materials, in different colors, different styles. Sure you can find the one who will fit in your interior!