Summer season is incomplete without some refreshing drinks. If you want to bring out your inner bar tender, with some aesthetic drinks right in your backyard or dining room, then you can get a mini bar. There is room for a lot of creativity while planning a home bar.
A Themed Home Bar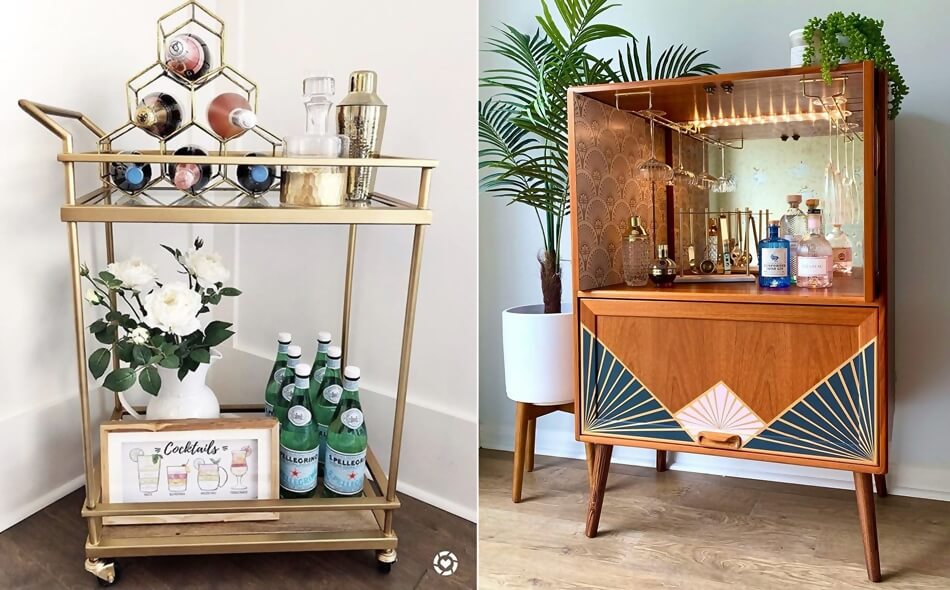 First, you have to decide what exactly your bar will look like. Do you have any old dresser or table that you don't use? Bring it out of the garage and give it a makeover so that it can store the bottles and stemware. Once you have chosen the framework for the mini bar, think of any details you want. Do you like something mid-century modern, or something fancy, such as a gold sprayed bar cart and wine rack? Take your time while choosing your style because you will guaranteed enjoy more in a bar that is themed. While designing it, you can install a strip of LED lighting to make it retro chic.
A Minimalist Home Bar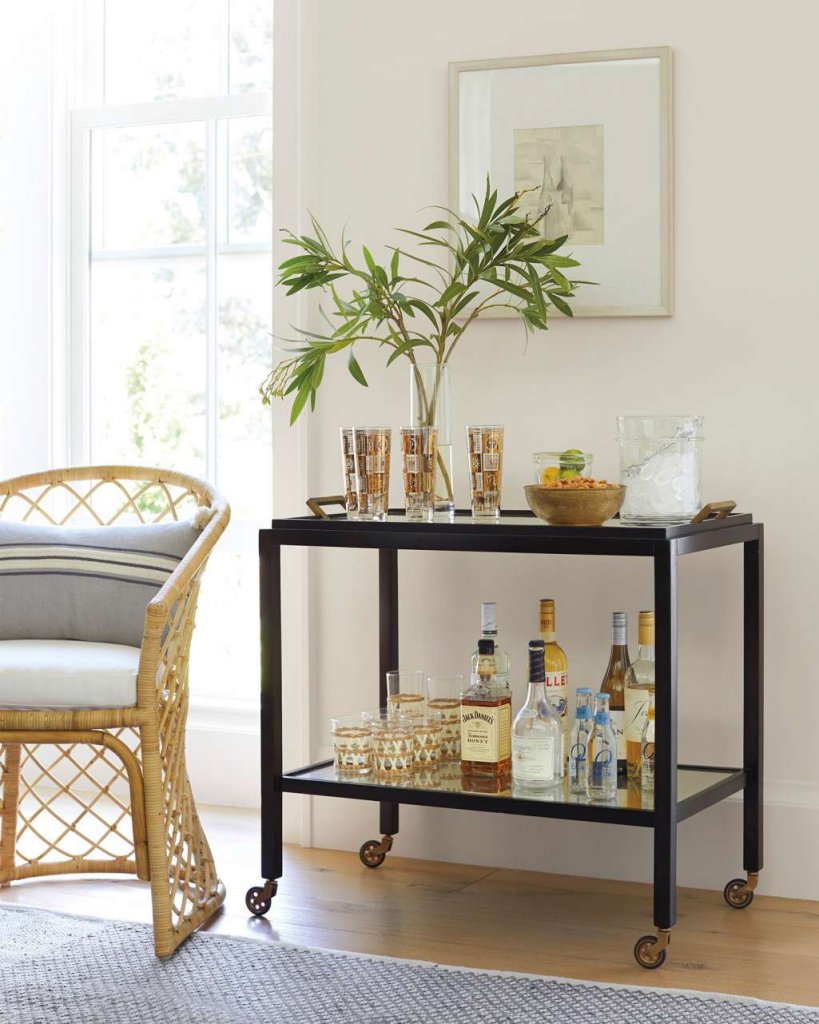 If you are more into minimal decor, then a simple bar cart with a metal frame, and glass shelves would work well. May be make it a little presentable by adding a planter or a flower vase.
A Home Bar For Small Space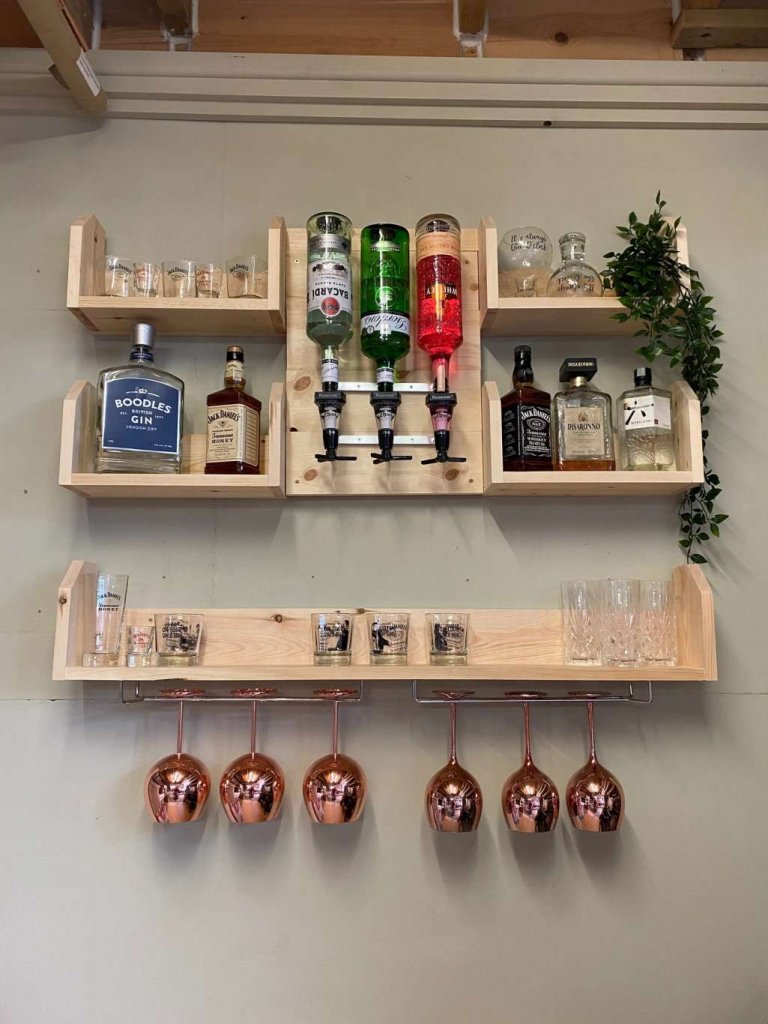 Let's say you are short on space in an apartment or rental home, but still want to have a mini home bar. You can easily get one by finding a wall that is still blank. Install some pallet wood shelves with modifications for wine bottle storage and drinkware racks, and you are good to go with your rustic themed wall mounted home bar.
Corner Home Bars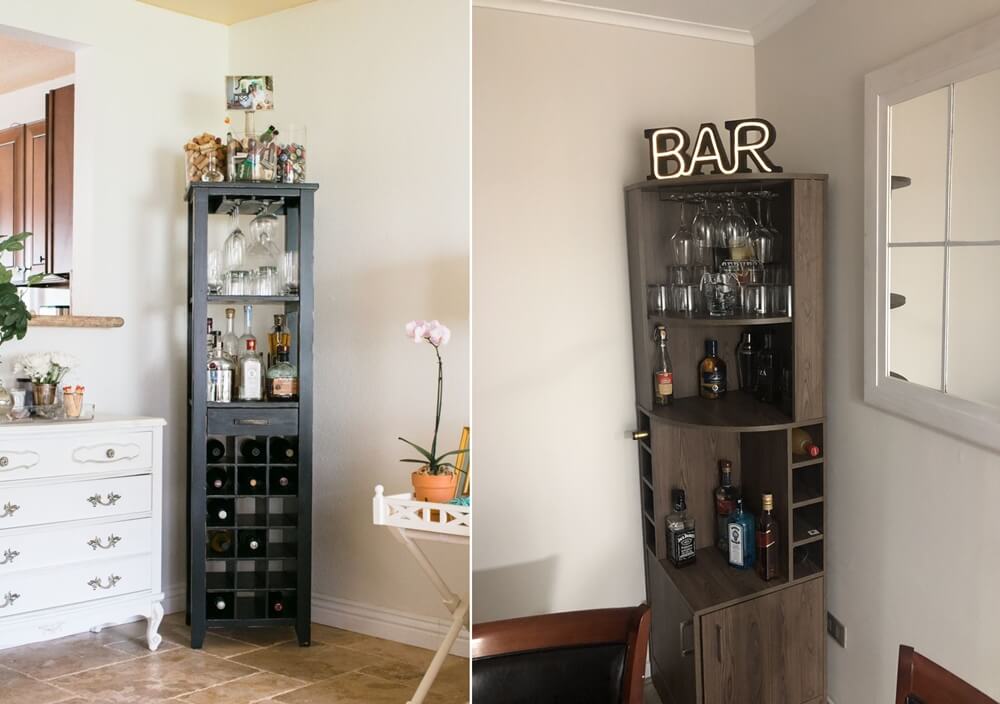 We just talked about rentals and know well that for some, hammering nails into the walls is a big no no. In that case you can custom-build a narrow corner shelf with a wine rack, a drawer, some shelves, and a rack where you can slide in and store the stemware under the top of the shelf. Depending upon your requirements of storage and design preferences, you can make modifications in the design to make it more practical for you.
A Leaning Ladder Bookcase Home Bar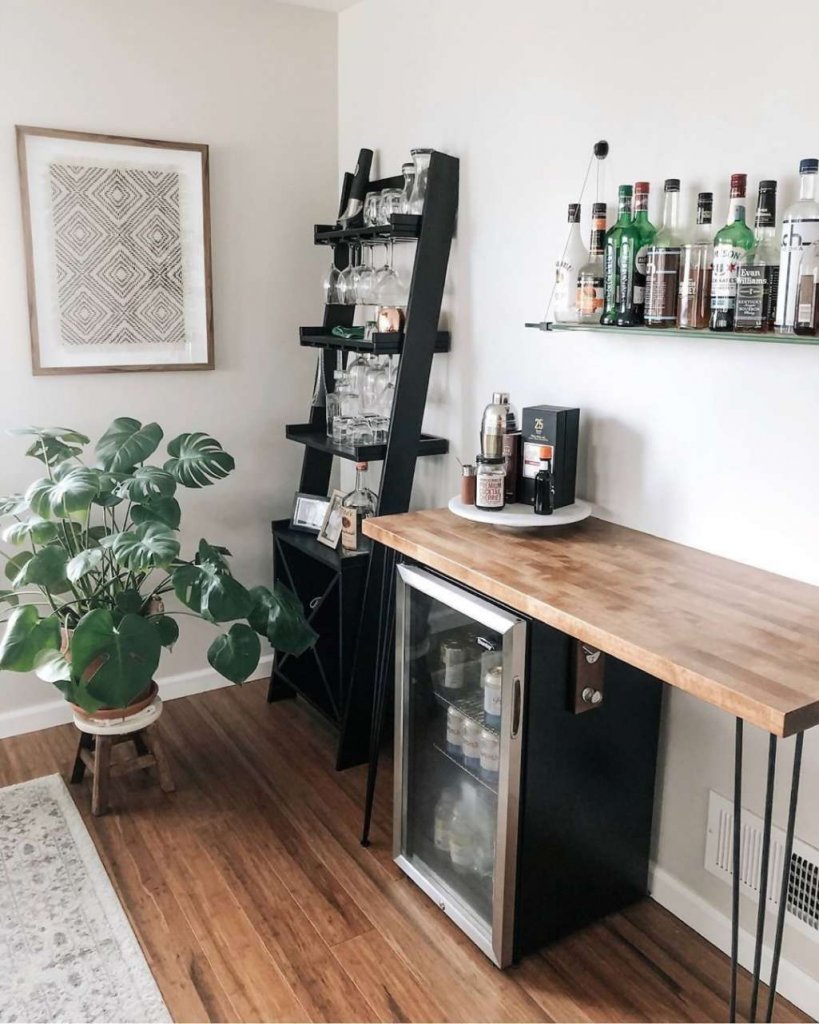 Another wonderful corner mini home bar design is using a leaning ladder bookcase. This idea looks so cool that even with a lot of space available, you will still love to have it in your home. If the space allows, you can place a beverage refrigerator next to the bar and make your home ever ready for a party.