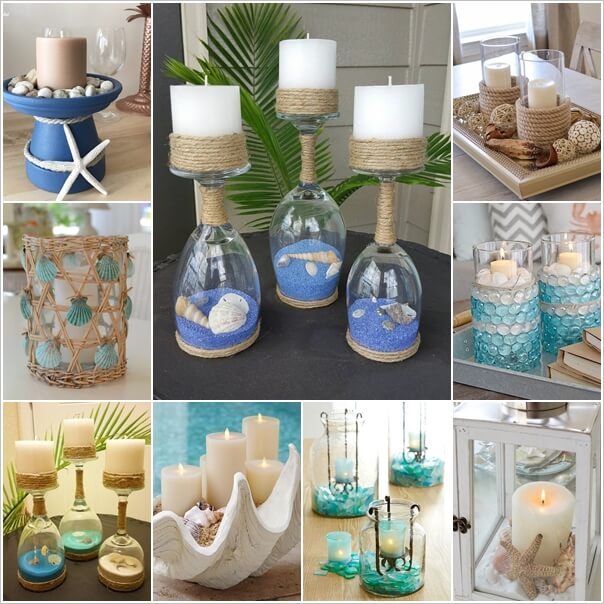 A decor done in the hues of sand and water is always refreshing to look at because of the association of these colors with the sea. Also if you use things taken from the coast such as sea shells and sand then that will be even more amazing. We thought of bringing you some coastal inspired candle holders. Sounds interesting right? So, take a look:
1. Create Candle Holders with Wine Glasses, Twine, Real Sea Shells and Dyed Sand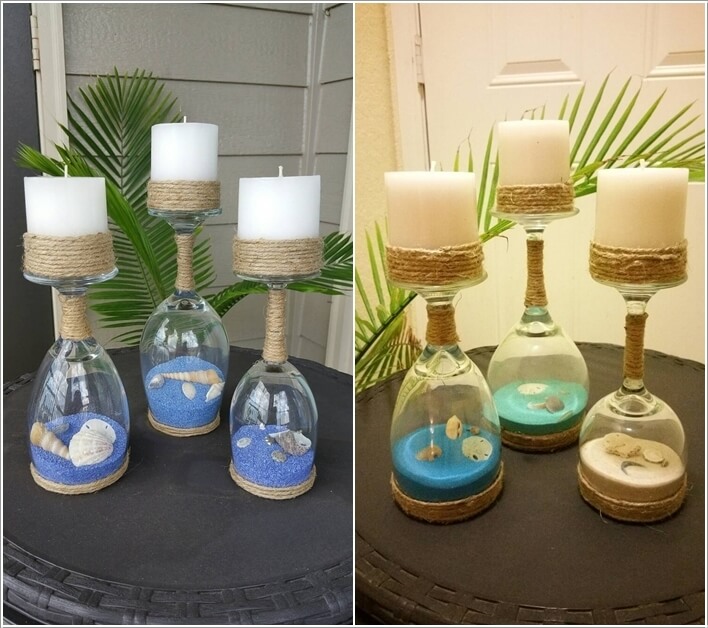 Image via: etsy
2. Fill Mason Jars with Sea Glass and Then Put in Tealights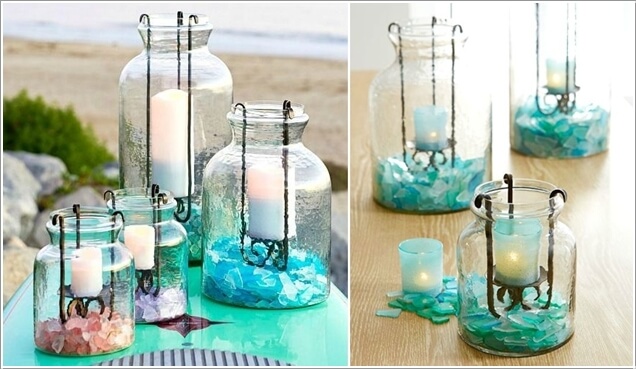 Image via: completely coastal
3. Use Hot Glue or a Heavy Adhesive and Stick Glass Gems in Aqua and Transparent Over a Hurricane Vase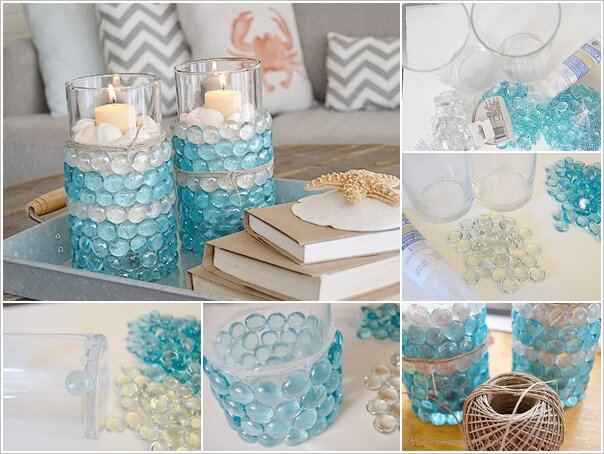 Image via: creative me inspired you
4. Paint a Terracotta Pot and a Saucer in a Cool Shade of Blue, Add a Rope and a Starfish Along with a Few Sea Shells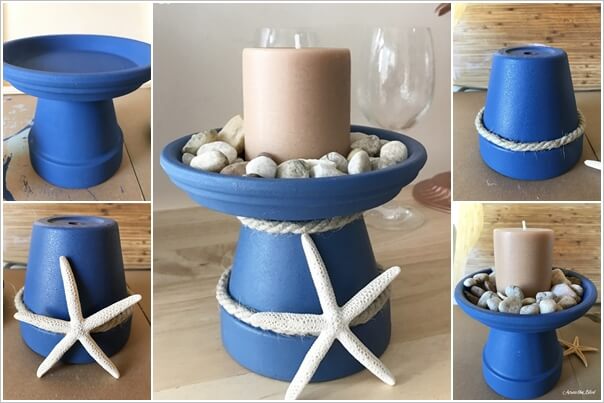 Image via: across the blvd
5. Wrap Sisal Rope Around a Hurricane Vase with a Hot Glue Gun and Voila!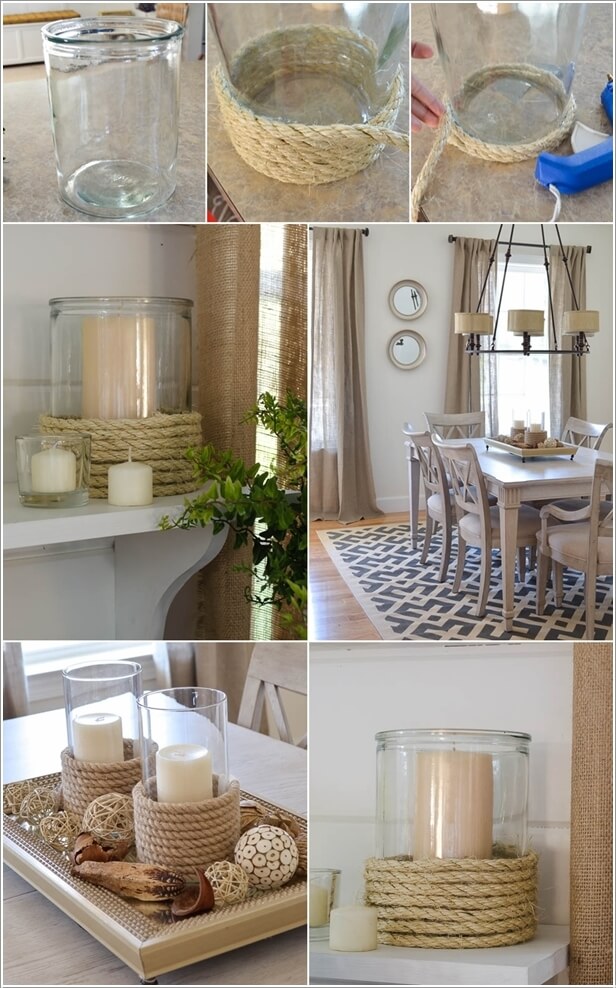 Image via: four generations one roof
6. Turn a Large Clam Shell into a Candle Holder by Putting in Some Sand and Smaller Sea Shells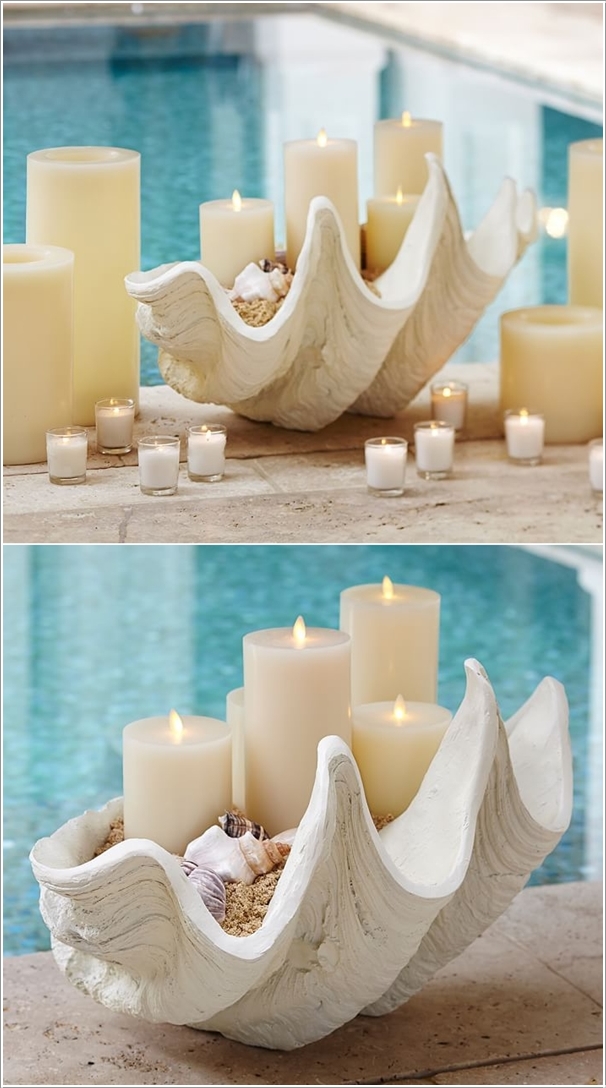 Image via: pottery barn
7. Add Seashells to a Woven Wood Candle Holder If You Want to Try a Quick and Easy Coastal Candle Holder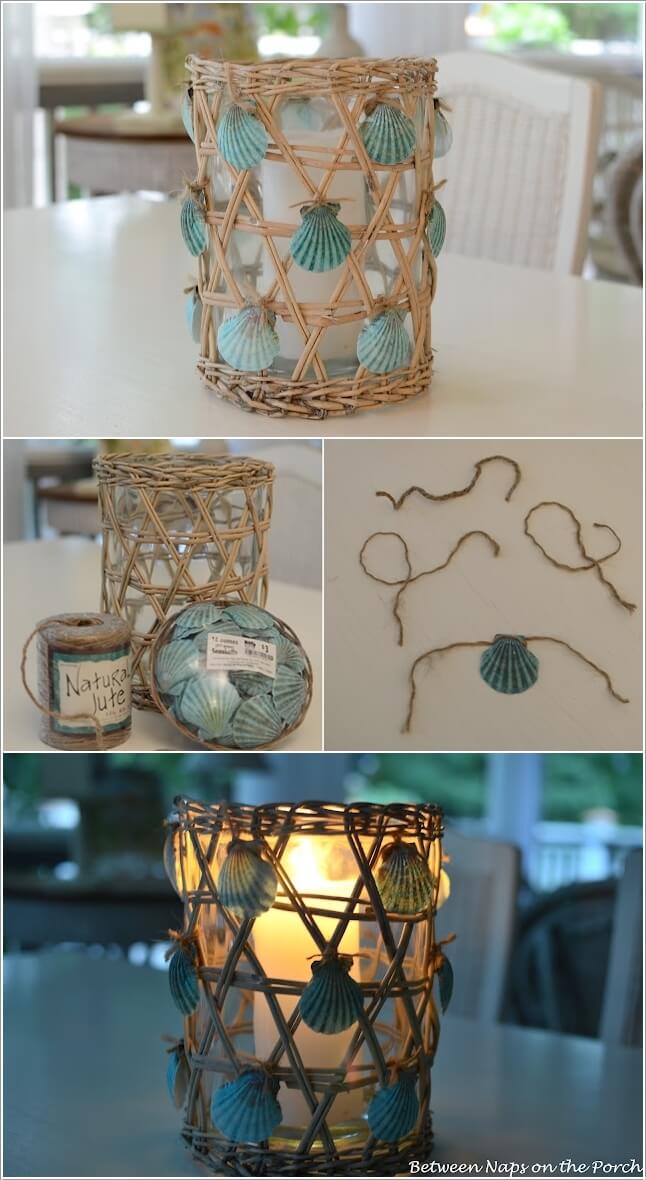 Image via: between naps on the porch
8. Craft a Candle Holder with Drift Wood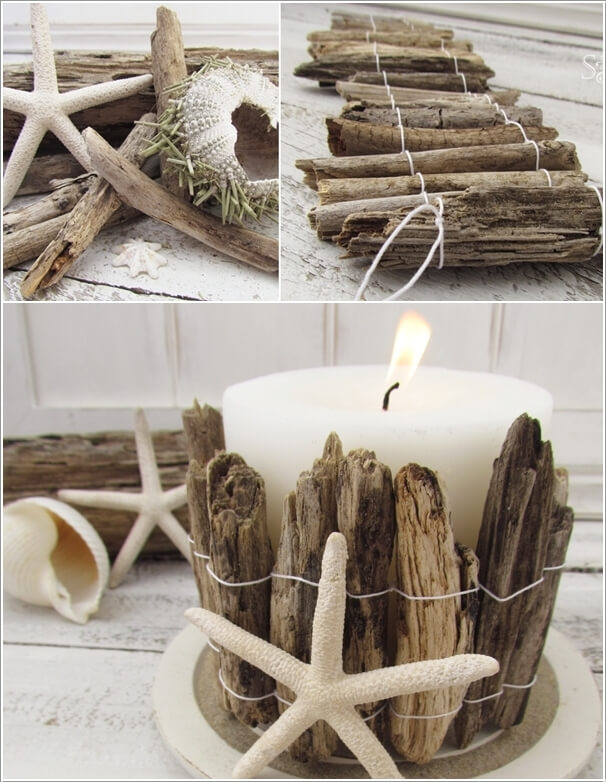 Image via: live creatively inspired
9. Paint Spindles in a Distressed Style in Pale Blue and White


Image via: coastal home pillows , pinterest
10. Transform a Lantern into a Candle Holder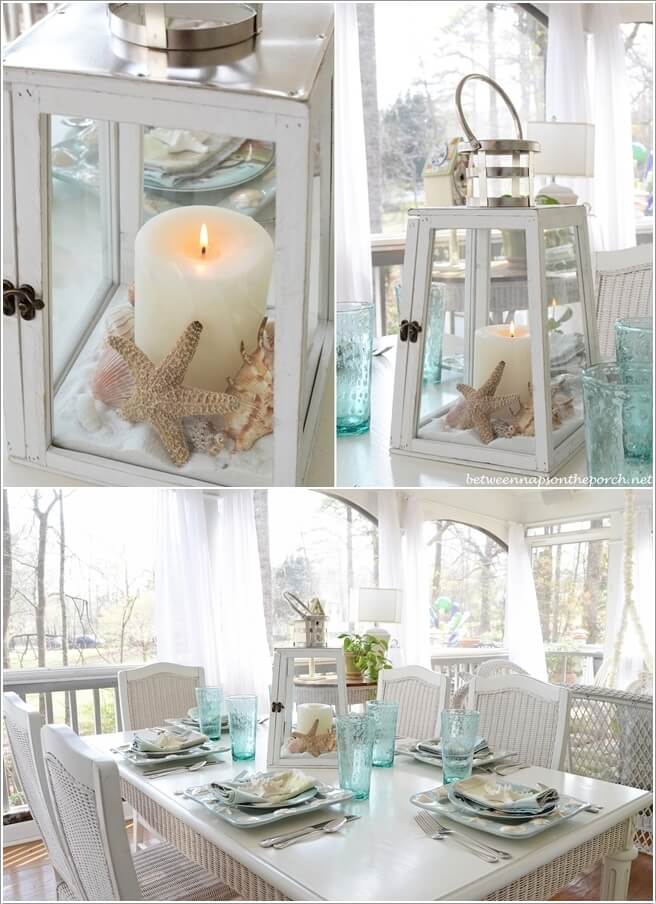 Image via: between naps on the porch