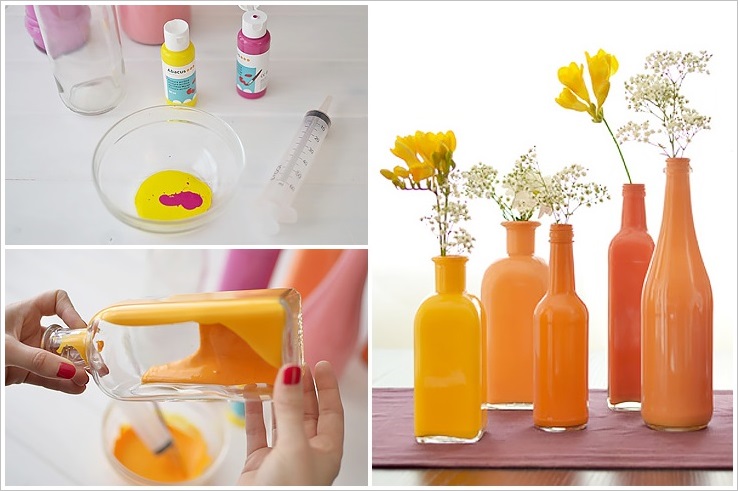 While throwing a party the first thing that comes to mind is the decor. A party without a proper decor is incomplete. That is why here is an idea for you that you can try for your next bash.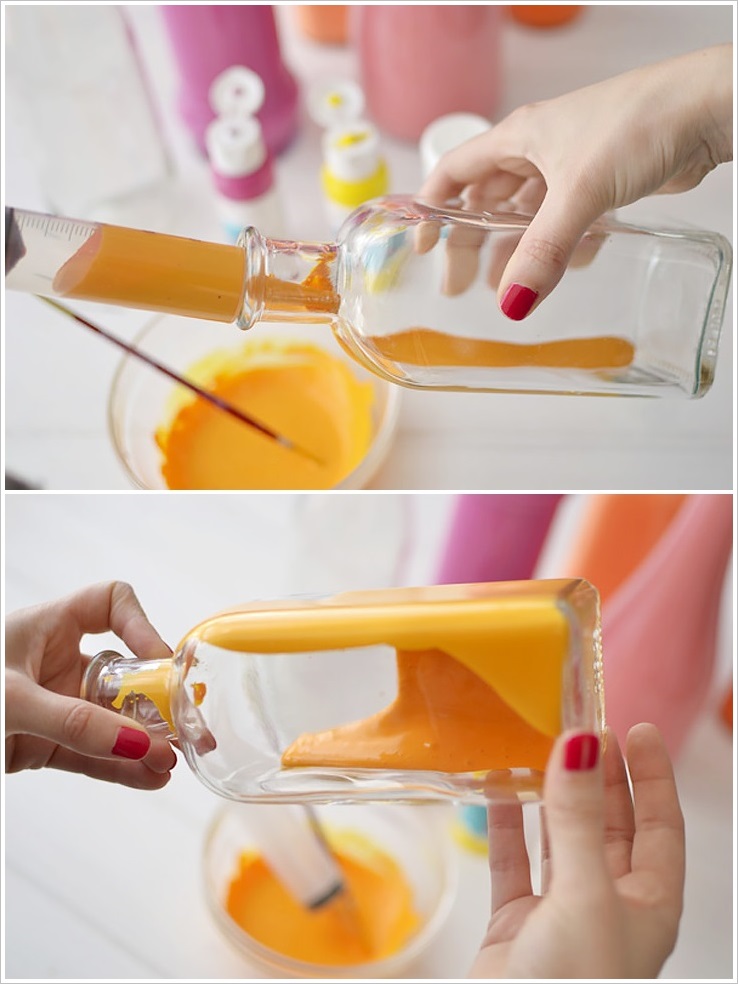 All you have to do is to take or mix your favorite colors and then inject them in the bottles as shown in the photo.

Ideally you should use acrylic paint as it won't wash away with water but if you don't have acrylic paint then no worries. Just take a plastic tube of the size of bottle neck, pour in water and put your flowers.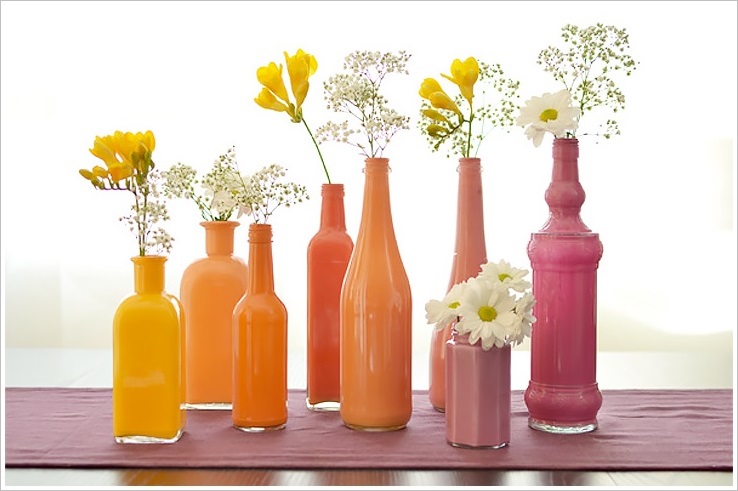 Your beautiful colorific bottles are ready to rock.