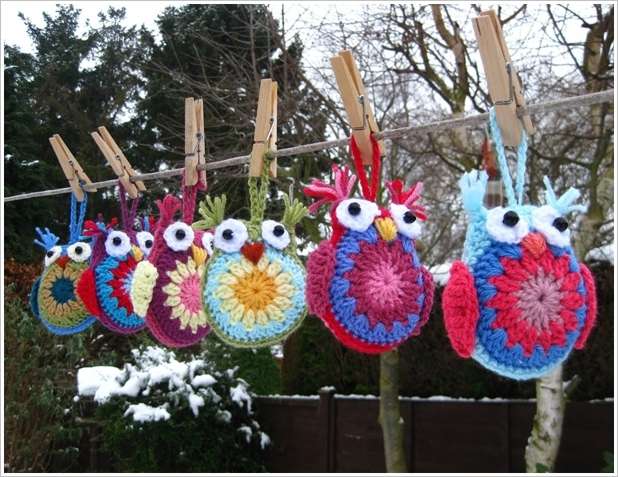 Are you thinking to surprise your kids with some cute crafts? Then how about making these cute crochet owls for them?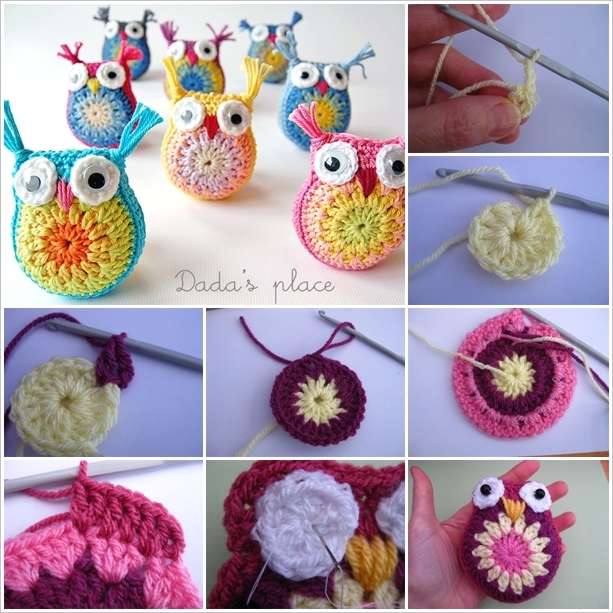 To make these owls you have to follow the steps shown above where you have to first make a circular body of the owl with a starburst pattern in the centre. Then extend this circle and make the head of the owl. Crochet two such sides and sew them together with a bit of filling in between. Make discs of crochet and sew them to the owl's head to become the eyes. Add a seed bead to each eye. Make the beak and ears of the owl and voila!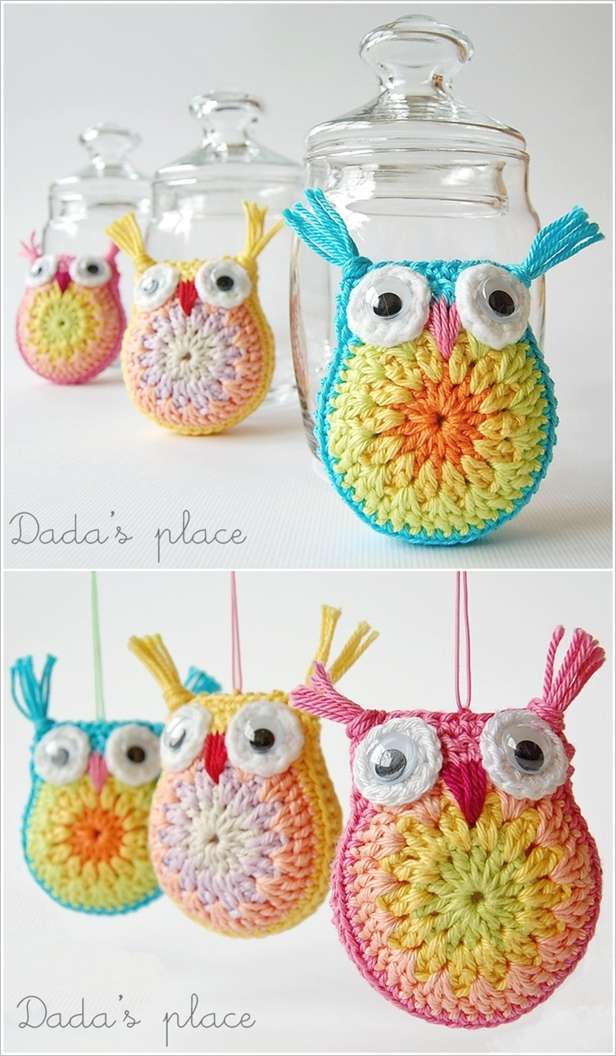 You can find the detailed instructions to these owls at bunny mummy. Happy crafting!