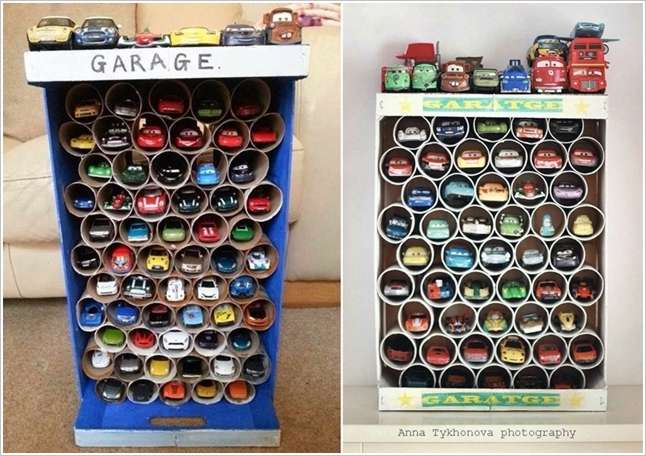 Do you need a toy car storage idea for your boy? If yes then this TP roll garage is simply an awesome storage solution and a toy itself too.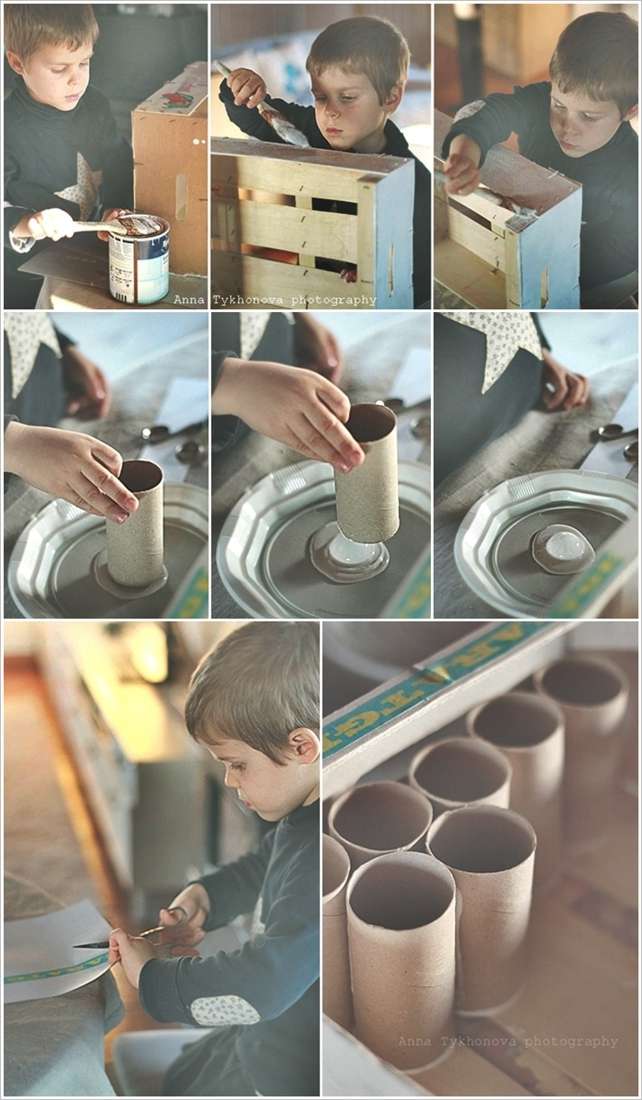 To make it first you have to take a wooden or cardboard box. Paint it in the color of your boy's choice and then paste a print of the word garage on its top. Using white glue stick all the TP rolls to the box as shown. Let it dry and voila!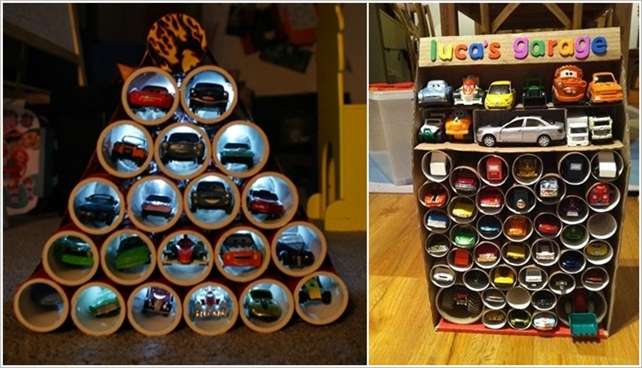 You can add yet more variations too like this lighted toy car storage with PVC pipe or TP rolls or a garage with your child's name on it. Happy crafting!